Introducing Instagram Reels
Instagram Reels was a feature launched on August 5th 2020, that allows users to create and discover 15 to 30-second multi-clip videos with audio overlays. While it may not sound like the most ground-breaking addition – Instagram has invested heavily in Reels, transforming its entire app layout as a result. Now with a dedicated tab to solely house Reels content – this decision was clearly an integral part of Instagram's plan to appeal to the masses. With Reels, users can share these to their Stories, Explore Feed and the revamped Reels tab – making it the most widely accessible content format on Instagram. While it is a relatively new feature that is now available in over 50 countries – Instagram put a lot of research behind this new format before going global. After first launching in Brazil in late 2019 under the name 'Cenas', there was a noticeable spike in the feature's popularity. Typically, Brazil's Instagram users increased on average by 1% per month. Between October-November 2019 when Cenas was released,
users increased by over 4%
. Since its launch across the world, Reels has gained positive responses across the board from its users, including
influencers
and brands. Despite this undeniable rise in demand, many people have pegged Instagram as a 'TikTok clone'. Or have even had people wondering 'why is TikTok on Instagram?'. While this may look like Instagram following in TikTok's footsteps – both are different in many ways.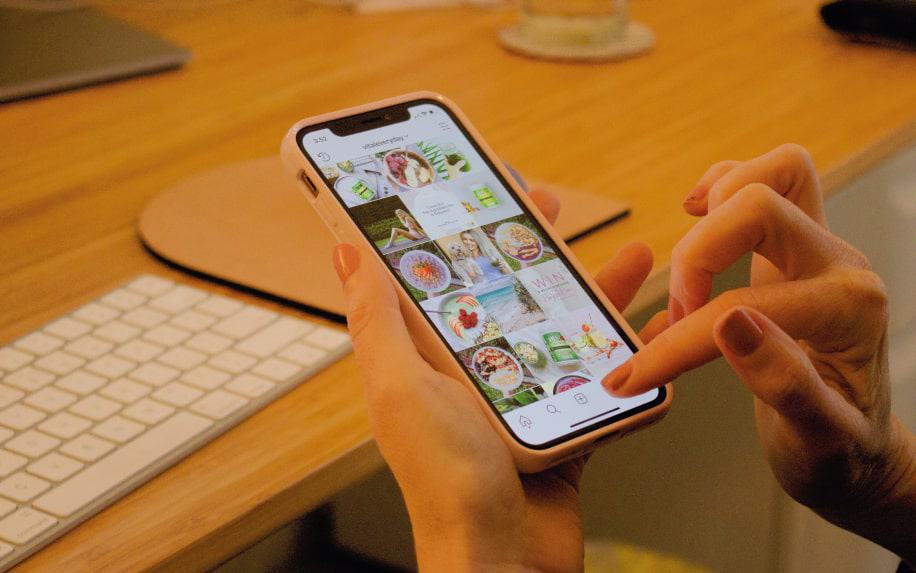 Instagram Reels vs TikTok
Instagram Reels has been referred to as a direct competitor of TikTok. As TikTok was established first in 2016, this is an understandable assumption to make. However, both have their fair share of differences! The essence of instagram Reels and TikTok is the same: providing users with a creative space to make and share short videos. Both come with a variety of options, giving users the opportunity to personalise their video clips and make them in a convenient, effortless way. In the recent Instagram update, Reels was given its own feed on the Explore page. On the Reels tab, instead of only seeing Reels from accounts you follow as you scroll – you will see trending Reels from other accounts on Instagram. This is similar to TikTok's For You page, where you are shown popular videos based on who you follow, what content you interact with and where you're located. However, the two also have significant differences. For example,
Reels is only a feature
within the Instagram platform. With Instagram, you have the option to post Reels, as well as static images. You can also choose to upload
permanent, longer-form content through IGTV
, or you can post
temporary, short content through Stories
. Whereas,
TikTok is its own platform
that only showcases personalised short videos. The length of video time also differs. On Instagram Reels, users can create
video content
that lasts between
15-30 seconds only
. On TikTok, videos can last
up to one minute
. However, where Reels may not offer this – IGTV does instead, with content needing to be a minimum length of one minute. When it comes to the lifespan of video content, Instagram offers more options.
Reels can be either temporary, or permanent
. Users can choose to share their Reels to Stories, which automatically disappear after 24 hours. Or, they can upload to their feed where they will stay unless deleted by the user. With TikTok,
all videos stay on the platform
, and need to be manually deleted by the user. One of TikTok's main
unique selling points
is the
duet feature
, where users can collaborate with each other and upload songs directly to the app. With Instagram,
duets are not available
to use. As you can see – the differences between Reels and TikTok are vast, with Instagram proving to be far more versatile. Still unsure about Reels? Choosing which platform to take advantage of can be a difficult task – so we have sussed it out for you!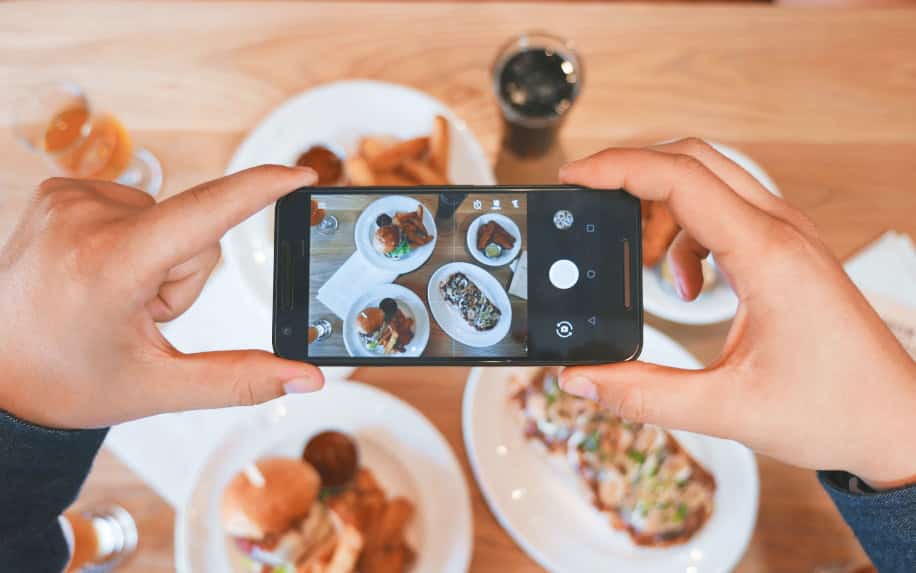 Why Instagram Reels?
While both Reels and TikTok share similarities – one definitely has the upper hand. Reels is a direct, proactive response to
digital marketing
trends. This proves that Instagram is dedicated to shapeshifting depending on how the world of
social media
develops. This therefore strikes the perfect balance between
versatility and competitiveness
– meaning you have more of a choice over what content to post, while still being at the forefront of change. This can not only ease you into new practices, but help you see first-hand what is performing well on Instagram. In early 2020, TikTok generated the most downloads for any app ever in a quarter. This highlighted that Instagram had a gap to fill in appealing to Gen-Z users. It's therefore no surprise that Instagram took quick action. With Instagram's core demographic being Millennials – changes had to be made to make the platform more attractive to the younger market. Now, Gen-Z takes centre stage as the largest user base, followed by Millennials who still have a massive impact in shaping the app. In total,
67% of 18 to 29-year-olds now use Instagram
. This gives the app a competitive edge – with a diverse audience that can also be tailored using their ad targeting technology. In fact, this isn't the first time that Facebook, Instagram's parent company, has attempted to launch a TikTok alternative. Facebook previously launched a standalone app 'Lasso', but it failed to take off. However, what Instagram has proven is that it can seamlessly integrate new features without disruption. Similar to YouTube,
IGTV
has found its positioning as long-form, series-based content, where audiences can tune in to episode-like videos. Instagram's own take on what was originally Snapchat's 'Stories' has remained a strong favourite, with more than 500 million accounts using this short-form feature each day. After Instagram's successful adaptation of Stories and IGTV – this made it the perfect place to launch Reels. Plus, with Reels, this fills the gap of high-quality content that's still informal, but has longer shelf life than 24 hours. Compared to TikTok,
Reels has a much higher chance of long-term success
thanks to its prime positioning in the Instagram app, and the exposure and familiarity that comes with it. Also, when it comes to audience numbers, there is no comparison. Since it was first launched in 2010, Instagram has amassed over
one billion users
. This is a huge difference to TikTok, which has
500 million users
. Plus, as part of the new update,
Instagram has also created a new 'Featured' label
. This means if content is 'featured', it has been specially chosen by Instagram to feature in the Explore feed. This fulfils Instagram's aim to help people discover original content that they hope will 'entertain and inspire'. In terms of audience reach, content versatility and opportunities to be seen – Instagram Reels boasts many more benefits. Over the years, Instagram has tactfully positioned itself to be the leading one-stop shop for content that has only grown in popularity.
What This Means For You
With Instagram's ongoing success, it looks like Reels has a bright future ahead. Therefore, there's no reason why users – whether they be influencers or businesses – can't benefit from this. When Instagram Stories first started in 2016, there were 150 million users. Now, just four years later, the feature has over 500 million users each day. If this is any indication, Reels certainly has the power to be Instagram's most popular feature. The trick is to stay ahead of the game. With Reels only debuting a couple of months ago, there may be a high number of users watching – but not as many creating just yet. It is therefore a good idea to jump on the Reels trend early, while the competition is still low. Plus, as it is still new, Instagram is giving extra prominence to Reels content. What this means for creators, is that in order to provide continuous inspiring, original content, Instagram will favour Reels to be featured in the dedicated tab. If you are an everyday Instagram user, you will undoubtedly benefit from the ongoing entertainment. If you are an influencer or a business, you can benefit from this new, innovative way to share and spotlight your content. Whether you want to showcase B2B partnerships, influencer collaborations or user generated content – the possibilities are endless when it comes to how you can use Instagram Reels for business. Also, since Instagram has introduced
branded content tags on Reels
, this ensures creators clearly disclose branded content. This increases transparency and promotes authenticity, making it easier for creators to follow best practice, and users to understand the content they are consuming.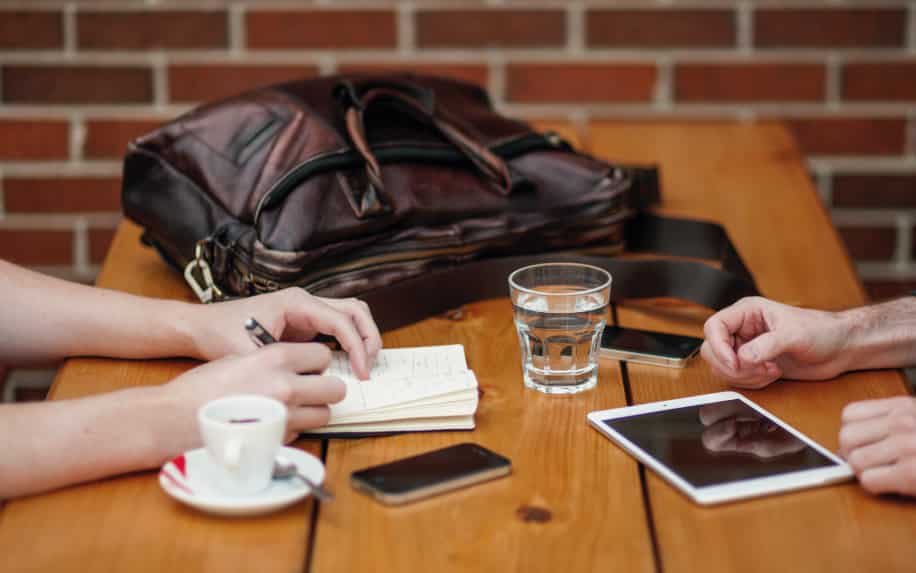 Instagram Reels: Key Takeaways
With Instagram Reels, the main point of this update is to give creators a dedicated place to share creative content, and give audiences more genuine, authentic entertainment. Reels is a method and space where everyone has the chance to be seen. As far as Instagram is concerned – the more organic traction the content receives – the more it will be amplified on the Reels tab. This is good for users with small followings, as it means there is no favouritism in the
algorithm
unless content is genuinely enjoyed. Instagram takes up a significant portion of the social media sphere. Not only has it got a large, loyal audience base – it does not restrict creators by having limited content formats. As Reels are being spotlighted, this therefore makes for a great opportunity to reach new people and boost awareness of your product, service – or even just your content. Plus, if you want to reach a particular age category, Instagram is the ideal platform for targeting 18-29-year-old users. Using Instagram Reels, you can do this in a tailored way, by easily utilising the most effective marketing method in 2021 – the short-form video. All in all, Instagram Reels is a new form of marketing to be truly excited about. Whether it be for you as an individual or a business – it is a fun, diverse method that's worth trying out to see where it takes you.
The Importance of Video Content
Video is no longer a nice addition to a marketing strategy – it is a necessity. Whether it be for social media in the form of Instagram Reels, a YouTube video or a Facebook post – video is where our speciality lies. At ProfileTree, we are experts in
video marketing
. If you are interested in how we can help, or simply want to chat ideas –
contact us today
.