How helpful is video marketing for business growth? Is video marketing more effective compared to other digital marketing tools and techniques?
In a world overflowing with articles written about various topics on different blogs, what would make your blog stand out amidst the clutter?
Unless you've been living under a rock, then you've heard of the term "going viral". When a video goes viral, it explodes. People forward it to their friends and share it on their social media accounts.
It doesn't matter who posted it or who was in it, they immediately become a hot topic.
Video marketing isn't just engaging; nowadays, it's also affordable and gives an almost automatic boost to your sales.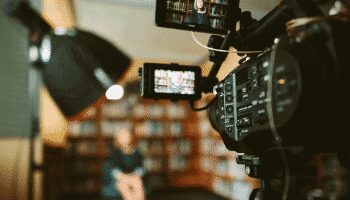 While video marketing isn't anything new, what makes it so important now?
Marketeers consider video marketing to be the most effective way of communication. It's never been more important to develop your video marketing for business growth strategy than it is now.
So how can you use video marketing to engage your customers and boost your business revenue?
More importantly, what makes video marketing so special?
Here's all you need to know about video marketing for business growth…
Digital Marketing Tools and Techniques
With the rapid shift towards the Internet, learning digital marketing should be the top point on your to-do list.
While there is more competition nowadays, building your brand in the age of new media isn't that hard. With the right tools, your digital marketing strategy could be the key to your success.
Moreover, there's an endless amount of digital marketing tools that can assist you throughout your campaign. The most important out of all of them nowadays is video marketing.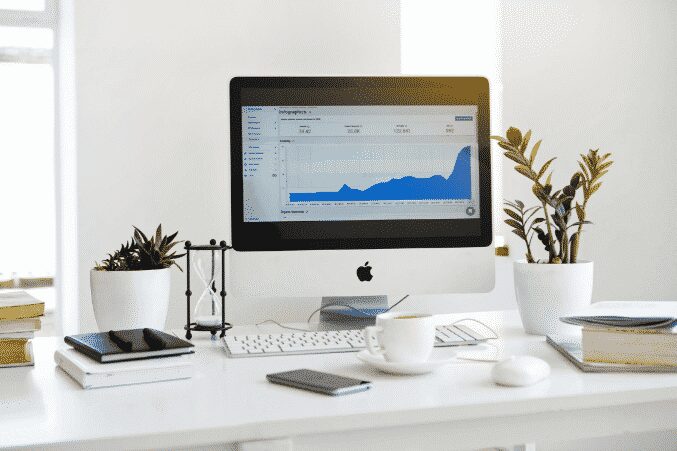 The Impact of Video Marketing on Your Audience
With the creation of Youtube, a website created solely for video content, people started taking the first step towards branding themselves.
Would you really have heard of Justin Bieber if it hadn't been for Youtube?
Likewise, companies started creating their own channels to connect to their audience.
This has provided a rare opportunity for companies to tell their own story. Moreover, video marketing also reaches out to the audience in a way that text alone just isn't able to do.
Fast forward a few years later to the launch of Snapchat and Instagram stories. People started sharing pieces of their day-to-day lives, giving their friends and followers a peek into their thoughts and feelings. This has allowed users to connect emotionally with each other in a way that was impossible before.
So how does video marketing affect your audience?
Attention
One of the most difficult steps in any marketing campaign is to grab your audience's attention.
The good news is that people are much more likely to be captivated by a video rather than a box of text. They're sick of reading and they want something amusing and engaging to watch.
Emotion
Videos have a much easier time of bringing out emotions in people. They can make you laugh your heart out or cry your eyes out.
Connecting with your audience emotionally through the combination of audio and visuals can be the perfect tool to get them to take action.
Perceived Value
A video is always seen as more valuable than text.
Videos are more expensive and take a lot more work to produce so people notice them more. People are more likely to invest in what seems to have cost more to produce.
Now how can businesses benefit from video marketing in the age of social media?
Benefits of Video Marketing for Business Growth
What's so special about video marketing? How does it differ from other forms of digital marketing?
More importantly, how will your business benefit from implementing a video marketing for business growth strategy?
Google Loves Videos
Since your customers would be spending more time on your website thanks to your video content, search engines like Google will take notice.
If you have a video embedded on your website, you're 53 times more likely to be included in the first page of a Google search.
Higher Conversion Rates
Did you know that adding a video to the landing page of your website can increase your conversion rates of up to 80%?
The more people talk about your products or services, the higher your conversion rate will be. Video marketing is the way to achieve that.
Better SEO
More likes + more shares + more backlinks = SEO wonderland.
Google factors in all of that to decide whether your website deserves a good spot on the search engine or not.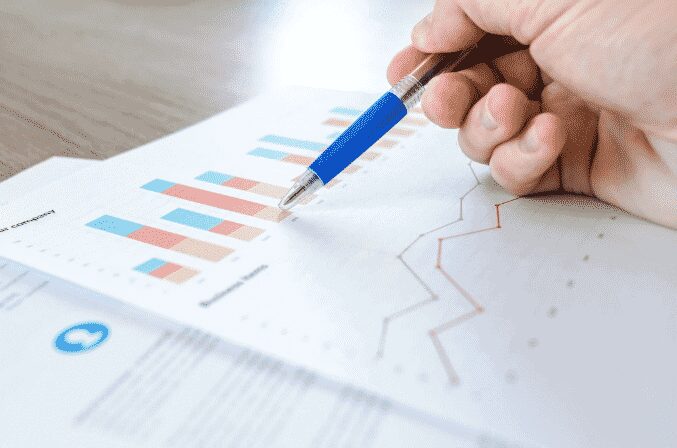 Great ROI (Return on Investment)
With the rapid advances in technology, it no longer costs as much as it used to to produce a video.
Since your videos will be viewed online, people don't expect something top quality. As long as it's engaging and explains your product clearly, then you're good to go!
It still costs money but it's definitely worth it as you get back your money's worth and more.
Video Marketing for Business Growth Statistics
According to wyzowl, 63% of businesses have started using video marketing. 82% of them believe that it's an effective part of their marketing strategy.
Still not convinced of how effective video marketing is? Here are the numbers to prove it…
Consumer Statistics:
The average user spends 88% more time on a website with a video.
92% of mobile video viewers share the videos they like with their friends.
51% of marketing professionals believe videos are the best ROI.
People can remember 95% of a message from a video compared to only 10% from an article.
Marketers who incorporate videos into their strategy gain 49% more revenue than marketers who don't.
In 2017, 69% of all consumer internet traffic came from Internet video traffic; that number will increase to 80% by 2019.
79% of consumers prefer watching a video about the product over reading about it.
According to Aberdeen Group, video marketers achieve a 54% increase in brand awareness.
84% of consumers bought a product after watching a video about it.
About 50% of consumers look for a video before visiting a store.
91% of consumers watched an explainer video to learn more about a product or service.
Social Media Statistics:
26.4% of marketers say that Youtube will be their main video sharing platform in the next year.
More than half of Youtube video consumption is done through mobile.
10 billion videos are viewed on Snapchat per day.
Videos on Twitter are six times more likely to be retweeted than photos.
Youtube users share 400 hours of video every minute.
90% of Twitter video views are through mobile.
82% of Twitter users watch videos on Twitter.
People watch more than 500 million hours of video content on Youtube each day.
49% of consumers watch branded videos on Facebook, 32% on Youtube, 24% on Instagram, 22% on Snapchat and 22% on Twitter.
Video Marketing Techniques
There are so many different ways you can use video marketing techniques.
Here are a few that you might find very useful for your business growth…
Brand Videos
Brand videos are promotional videos posted by a company to attract new customers and keep existing customers loyal to the brand.
It's a way for a company to create some buzz around its name and establish a brand identity. It shouldn't try to sell anything but it should be clear what your product stands for and what people should identify it with.
A brand video, if done right, is one of the best ways to ensure your brand sticks in people's minds. If the video is appealing and entertaining enough for your target audience, they will share it with their friends, achieving quick word-of-mouth.
A good brand video doesn't have to be over-the-top expensive. You can create a cheap brand video that is just as effective as the ones made with big budgets.
Explainer Videos
Ever bought a product and then opened Youtube to find out exactly how it's used? Well, you're not alone.
95% of Internet users watch videos online to learn more about a product or service. This is because people tend to process information faster using visuals alongside verbal explanations.
Explainer videos can help potential customers decide whether they want to buy your product or not. They can also help them with any difficulties they're facing after the purchase.
Most people would rather watch a video with visual instructions rather than read through the manual.
You can also make things extra fun for your customers by posting tips and DIY (Do It Yourself) videos revolving around your product.
Live Streaming
From Facebook to Instagram, going live has become the latest trend. Celebrities use it, regular people use it, live streaming is all the rage now.
It's time for companies to catch up.
Give your audience a behind-the-scenes look and organize interviews with your staff. Encourage your customers to send in their questions during the livestream.
When you're launching a new product or service, why not keep your customers involved in the process?
Live stream the event and get instant reactions and comments. It's easy and certainly affordable.
Animation
Animation takes everyone back to a time when everything was simple and colourful. It's no surprise that people connect with it on an emotional level.
It also allows for complete creative expression without restrictions. Using animation, you can create so much with so little.
While animation can be more expensive than live action videos, it has huge marketing potential as it can showcase your product in unique ways.
Testimonial Videos
Build your audience's trust by including your happy customers in videos.
People will trust what other people who've tried your product will say. Get your customers to describe their experience with your product and how your services helped them.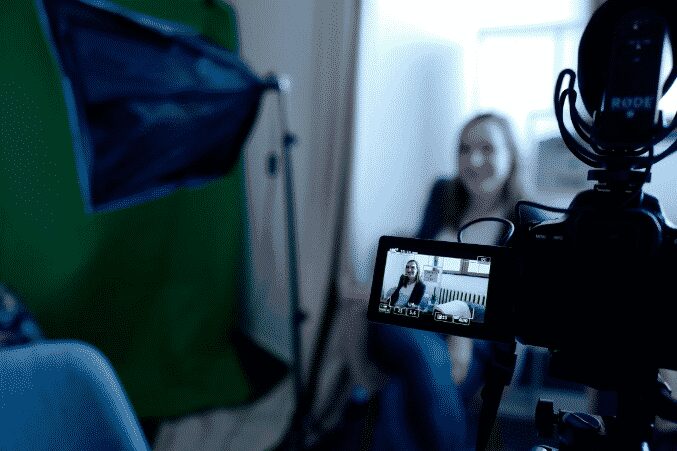 Video Production
While you could produce your own video, video production is a service offered by many digital advertising agencies.
The better quality your video is, the greater the chance of it scoring a high number of views. If you achieve a high number of views, you'll find a noticeable increase of traffic to your website.
Word to the Wise…
It's all about the strategy you come up with. Always keep up with all the latest trends of video marketing for business growth.
Study your audience's psychology and learn what kind of videos would appeal to them.
Video content leaves a lot of room for creativity and is an easily effective way to communicate with your customers. Video marketing can be implemented using a variety of techniques that have proved successful in the past.
Use good video marketing techniques to create something truly special. It'll be spread throughout the internet in a matter of days and your video marketing for business growth strategy will be truly something to learn about.
Let's talk results!
Start improving your website, optimizing your digital marketing strategies and increasing your sales.