What is mobile marketing? Simply a strategy that uses mobile devices, tablets, and smartphones in order to reach a target audience. Read on to discover how this could work for your business!
According to mobile marketing statistics, mobile internet usage has surpassed desktop usage in recent years.
Using the internet through a phone or tablet has never been easier or more convenient. Nowadays, mobile devices can nearly accomplish any task that a desktop can do. Naturally, savvy marketers are looking to capitalize on this trend by developing a multi-channel strategy that reaches an audience through their mobile devices.
IN A RUSH?! Click for our <90 second snapshot
Benefits of Mobile Marketing
This form of marketing ensures that the entrepreneur is able to reach a wider and more diverse audience. Almost everybody in 2018 carries a mobile device of some kind, and many will use their device to research local brands for comparison. If your business isn't visible in the mobile user sphere, you may lose the competitive edge against rival businesses.
Another benefit is the limited amount of content that is displayed on the small mobile screens. Mobile marketing also requires the creation of small, simplified content. Many people prefer receiving information, text, images, or videos, in small, easily digestible formats. Mobile marketing forces marketers to produce succinct, to-the-point material that the audience will love.
Lastly, mobile marketing is cost effective to both the marketer and the consumer. Creating mobile content is relatively inexpensive compared to other marketing strategies. And for customers, Making a mobile payment has never been easier or more convenient. Many online payment systems set up transactions to be simple and secure.
Mobile Marketing Applications
Look at Redbox, Starbucks, Ford Motor Company, Domino's Pizza, and the National Geographic Channel. What do all of these giant corporations have in common? They are all successful mobile marketing examples. These brands have designed a way to effectively reach their target audience.
The ultimate goal is to market through a smartphone or a tablet, and this goal can be accomplished in several ways. Below you can find the handiest tips and trends in mobile marketing.
1. Mobile-Friendly Websites.
Search engines like Google are indexing results based on mobile content, not desktop content. This means that in order to rank higher in the search engine, web developers and designers will need to create mobile-friendly website code. Website owners will need to know how to optimize a website for mobile users.
2. Email Advertising.
Just like desktop users, mobile users are using their device to check email. Email marketing is an efficient and inexpensive way to build community brand awareness. Incorporating an email campaign into a mobile marketing campaign is a great way of marketing to an audience.
3. Mobile Apps.
All brand content shouldn't just be limited to one platform such as a website. App development delivers a new way of accessing content. Certain app features can encourage user engagement in order to build a community. Building relationships with potential customers will lead to higher conversion rates.
4. Messaging Services.
Texting has never been more popular. Brands are taking advantage of this popularity by implementing text messaging services into their marketing strategies. A short and personal text message can be a powerful way of engaging the audience.
However, brands aren't limited to text messaging services. There are other multimedia services available to reach an audience. SMS and MMS are perfect mobile marketing opportunities for brands. With these messaging services, business owners are able to keep an audience informed of the latest deals and promotions available.
5. Mobile Speed.
As mentioned before, creating a mobile-friendly site is an important key aspect of mobile marketing. One way of producing a mobile-friendly site is through speed. If a web page takes too long to load, the bounce rate could be high. Website owners need to optimize code so that their sites will load easily onto a mobile device.
6. Easy Mobile Payments.
Consumers want a safe and accessible way to make a payment online. Mobile payments are expected to increase in popularity as consumers continue to entrust their phones with banking information.
7. AI Growth.
Artificial intelligence will continue to improve; as it improves, marketers will use this technology to provide assistance. AI has the potential to engage with customers in an efficient manner. Mobile marketers are expected to implement AI with their mobile marketing strategies.
Conclusion
As many entrepreneurs know, mobile marketing isn't something to be overlooked. It could prove to be a successful long-term strategy for creating brand awareness. Mobile technology will continue to grow, which will create a continued need for mobile marketing optimization. If you are thinking about taking up mobile marketing, don't wait around for it to happen.
Therefore, join the mobile marketing world as soon as possible!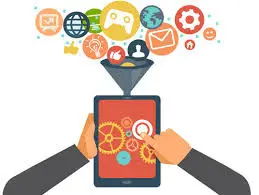 Our FREE ProfileTree knowledge archive…  How to get into Marketing | Video Marketing | Marketing Qualifications | Viral Marketing | Facebook Marketing | Learn Social Media Marketing | Facebook Marketing Solutions | Online Marketing tips
Unmissable QUICK READ What Is? guides… Video Marketing | B2b Marketing | B2c Marketing | Inbound Marketing | Mobile Marketing | Content Marketing | Twitter Handle | SEO Title | Internet of Things | Business Level Strategy | SEO Audit | Outbound Marketing | eMarketing | Affiliate Marketing | Marketing Mix | Influencer Marketing | Guerilla Marketing