Digital transformation is the key to unlocking countless business opportunities. Whether it be solving a problem, increasing awareness or generating leads – the possibilities are endless through digital intervention.
In our latest Business Leaders interview, host Ciaran Connolly sat down with Louise O'Conor, a leading digital transformation expert based in Dublin, to discuss digital transformation and the benefits it can bring.
In her many years of experience working in different countries and industries – this ignited her passion of transforming businesses on an international scale.
To find out more about Louise's expertise and digital transformation, watch our full interview and read the highlights below.
From Analogue Upbringing to Digital Career: Louise's Journey
Having grown up moving countries every five years – Louise first focused her efforts on linguistics and languages, which she then used as a segue into international marketing.
"After my masters, I worked for the UN for two and a half years – then moved back to Dublin and started my digital career journey."
Louise talks about how when she embarked on this career move, the only way to describe it was 'digital transformation'.
"I grew up with the first half of my life in analogue – there was no such thing as digital.
"When I did my degree, I was writing letters, making mix tapes, doing everything by post.
"When I started in digital – it just happened. I remember never wanting to see a computer again when I had to learn how to use it to write my thesis as it was such a huge adjustment!
"Now, we live in the digital world, so digital strategy is now just business strategy."
Despite the culture shock of computers, Louise found a way to utilise her analogue background and newly found digital flare to provide transformational solutions to businesses wanting to grow.
"The part that I feel most privileged about is having been most of my life analogue, and seeing this change and transformation first-hand.
"Because you can understand the mindset of people and companies who have been around for 20 years, who just don't understand what growing through this method means."
Louise believes she has an upper hand when offering support to businesses, rather than the younger generation who are growing up with digital.
"I think people coming in as digital natives don't know how to bring people on the journey if they haven't been involved in a world that was predominantly offline. This is what makes my services unique and specialist, as I can empathise with where the gaps in knowledge may be."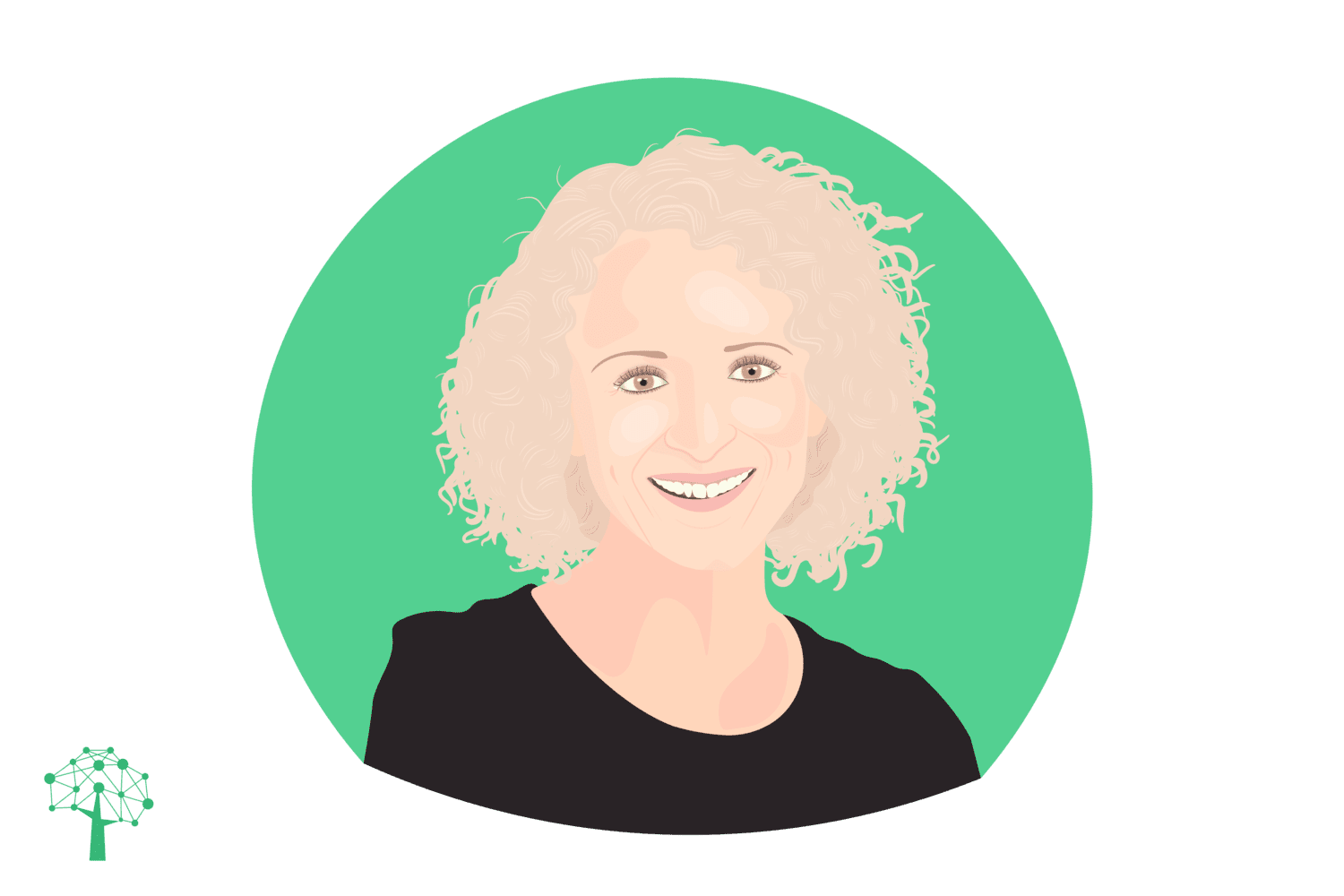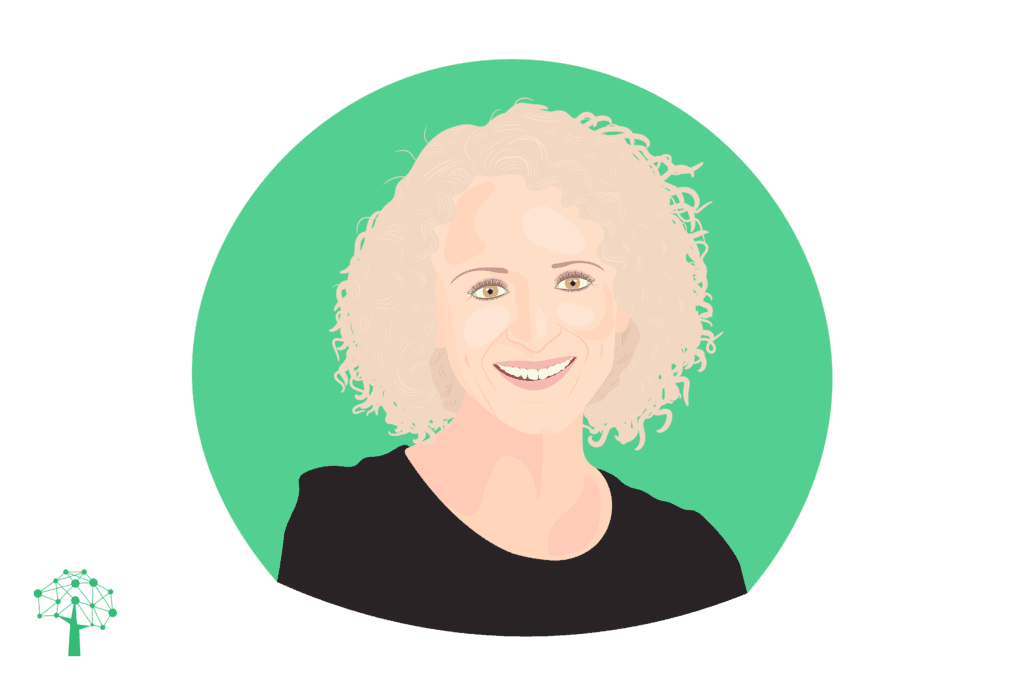 Digital Transformation
What does digital transformation involve? While it may sound intricate and complex, Louise makes it simple and easy.
"I find the term 'digital transformation' a bit scary for companies as it can seem daunting. What I do is I basically go in and I grow and scale companies internationally.
"Digital transformation in its simplest terms is just a business strategy to drive growth, innovation, value creation and cost reduction."
However, the journey of digital transformation almost always starts with problem solving, according to Louise.
"Most companies understand that they need to grow – what they don't understand is that there is a problem that they're not growing."
That's where Louise comes in to offer her expertise.
"Once I identify what that is, I implement the digital strategy and scale up the business.
"It's about the entire journey of bringing a company from one place to the next place in order to grow."
Startups Vs Established Businesses: The Difference
Often, digital transformation is regarded as a luxury for bigger companies to benefit from. When in reality – Louise has helped businesses from small to large scale digitally transform their practice.
"The main difference would be that startups need to upscale faster. They have a limited budget and time, so either they make an impression fast and get funding or grow sales or they can go under very quickly. However they are more agile so they can move quicker.
"Bigger companies however will take longer. Sometimes you are dealing with companies that have been around for 20 or 30 years and they are stuck in a certain process so change isn't as quick to implement."
Louise emphasises how it is important to carefully analyse the business's strategy and deal with underlying problems before undergoing transformational change.
"Businesses need to determine why they need digital. What is it solving? Is it brand awareness, are you trying to build communities, or drive ecommerce? They see it as an add-on, as opposed to the actual, full strategy. We cannot fulfil a strategy without knowing what needs to be solved and achieved."
Digital Transformation: The Process
Now that we know the importance of digital transformation – where does the process begin? Louise gives us a special insight into her practice when she first embarks on a transformational journey with a client.
"I usually spend time within the IT department, to understand what the platform is. I then speak to the sales team, to determine their challenges, practices and what terminology they use. Then I started closely looking at where the company wants to be."
Using an example from her roster of past successes, Louise explains how she digitally transformed a longstanding company that was stuck in their old ways.
"I went to one company about 8 years ago, and they just said they wanted to be on the World Wide Web. They were really established leaders in their market, but they were predominantly offline.
"They are in the events business, and they run global events worldwide to help universities recruit international students."
Firstly, Louise helped them identify their main problem, which was that the events business was declining, therefore they were experiencing a lack in demand.
"After identifying this, we agreed that they needed to grow the online side and build digital offerings for their clients to remain competitive.
"Within the first nine months, they launched two websites and built a digital department. By the end of the four years, they had a team of 50 people, from copywriters to web developers. By the end we increased the digital revenue to over 9,000%."
If you want to learn more about Louise's work, or get more advice on digitally transforming your business, watch the rest of our Business Leaders interview.
You can also find Louise on Twitter, or contact her business Beta Digital via the website.
Become a Part of Our Business Leaders Series
Interested in featuring on our Business Leaders series? In our acclaimed series, we share amazing advice, tips and stories from business owners, managers and senior leaders.
From growing your business to looking after your staff, new industry insights and innovative ideas – we cover everything to inspire professionals across all sectors. If you want to become a part of it, simply drop us a message.