Why use one of the many free content management systems available today? Simple…they're great for people who want to set up a website for their business but have limited knowledge when it comes to formatting and creating content.
A simple content management system allows the user to add or remove content, choose a specific theme, use the layout of their choice and start to share their website using links and social media.
Free content management systems offer do-it-yourself tools for entrepreneurs who are just taking the first steps in building their brand and their image online.
What Are Free Content Management Systems?
A free, web-based content management system offers each user a specific amount of space to create a website they can use to build their business, share ideas, or tell stories. A free content management system includes many different resources that include but are not limited to the following:
Templates that can be used to create a specific layout or design
Photo manager that offers a variety of editing tools
Content blocks that include different fonts, colors, and the option to link to other websites or pages
Limited storage (storage can be increased if an upgrade is purchased)
Multiple users can sign in and work on the site at one time
A personal domain can be purchased for identification purposes
Emails for one or more users depending on whether an upgrade has been purchased
Taking time to study each of the system's features will allow the user to be able to make changes as they are needed without having to consult a support team member or a webmaster. As the user becomes more proficient at using the system's tools, they can begin to get more creative adding items that make the site stand up against its competitors.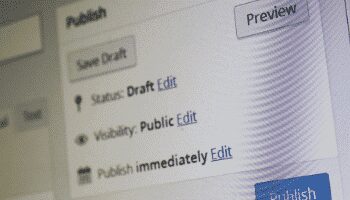 What Do They Offer?
Free content management systems offer a cheap, but extremely effective way for entrepreneurs to build the type of website they want with tools that are easy for them to understand and use. They can use their own photos and content and arrange them in a layout that works best for them.
If they have the storage space, they can also include videos. Some systems allow the person to sync their account with other social media sites, like Facebook, Instagram, Twitter, and YouTube. Linking all of the user's accounts together allows viewers to go from site to site to site without ever leaving the company's pages.
Who Benefits The Most?
Free content management systems offer several benefits to the people who choose to use them. Those who benefit the most include:
Individuals with limited computer skills
Shared resources and the ability to archive content
Small business owners who have a limited advertising or marketing budget
Small business owners and entrepreneurs who need help building or establishing a brand
Entrepreneurs who want to manage their workflow and be able to navigate easily through the site
Even people who have very limited computer knowledge can begin to build their website using a content management system. As they begin to understand the functions of each feature, navigation becomes much smoother allowing them to accomplish more in less time. Continually building the site and linking it to other pages increases its overall reach, making it more effective and visible to a larger audience.
Simple Content Management System With an Option to Upgrade
Most free content management systems offer their users an option to upgrade to a more sophisticated system that also includes more space and better features. While they can maintain their "free" status indefinitely, systems like WordPress offer their users several upgrade options that can be used over time as they begin to gain the skills they need to effectively manage their website and domain.
Upgrade benefits include multiple emails within the company's domain, enhanced audio/visual graphics, and increased technical support when working with more advanced features.
If an entrepreneur is looking to expand their horizons in terms of digital and online marketing, a free content management system will provide them the tools they need to build their brand without hiring a webmaster or graphic designer to put it together.
The process may seem basic, but it offers everything a beginner would ever want in terms of resources, design, and personalization.
Free content management systems also provide the person with the experience they need when it comes to working with a digital platform. It allows them to explore their creativity and put their company in the best light possible. While they can upgrade at any time, the benefit of being able to maintain their system for free makes it much easier for them to effectively manage their bottom line.
It basically offers the best of both digital marketing and social media with a twist. With a little practice, the system can actually teach the users new ways to promote their business making them more accessible to a larger market.
Good luck!