In recent updates, Instagram has placed a big emphasis on aiding access to original content. With value being at the forefront of the app, it has introduced an Instagram Search and Explore tab to help users search and discover meaningful content to them. While this may sound primarily beneficial for users – businesses big or small can take advantage of this for their future marketing strategies. Where Instagram is emphasising better connectivity to relevant content, this poses an opportunity for businesses to be better exposed to relevant audiences. In this blog, we will delve deep into what Instagram Search and Explore is, plus how you can use it to your advantage.
Instagram Search and Explore: An Introduction
The name of the new Instagram feature is fairly self-explanatory, you ultimately use Search and Explore to
seek and browse content related to a specific keyword
. These can be either posts, accounts or topics. But how exactly does it work? Don't worry, we've got everything you need, covered.
How Does Search Work?
Wondering where to start? Luckily, Instagram makes this process nice and simple. Once you're on the app, look for the
magnifying glass
icon – this is where you can conduct your search. Simply tap the search bar to type in what you like. To make the app as accessible as possible, Instagram allows you to search across a range of categories. You'll notice under the search bar, there are a number of options to choose from. For example: you can search what is trending (
Top
); other users on Instagram (
People
); certain
hashtags
(
Tags
) and specific locations (
Places
). Once you've done your search, you can then tap on one of these options to refine your results further. When you tap on a username, you will be taken to a person's profile. When you select a hashtag or location, you'll see posts that have used these.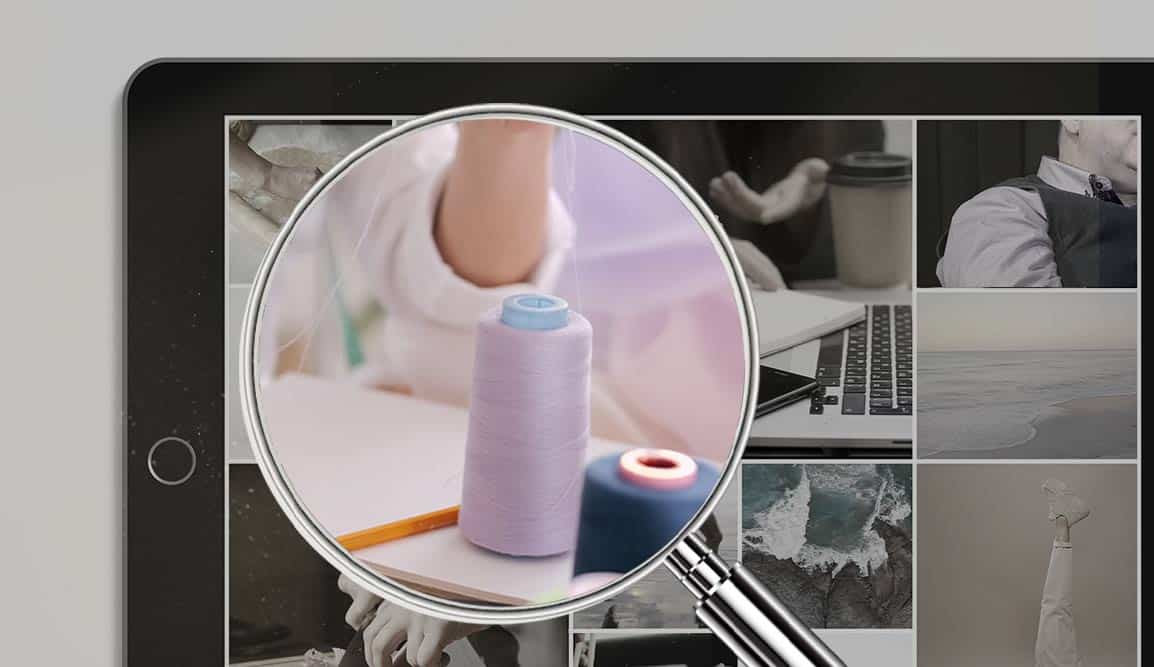 Sounds easy, right? Now, onto Explore.
How Does Explore Work?
Instagram's Explore section is located just below the search bar. Here is where you will see all of the content, even before you have typed your
keyword
in. Automatically, when you select the Search and Explore section, you will be presented with a mixture of content. This will include the
top trending content
across Instagram at the moment, plus
tailored content
to reflect your Instagram interests and habits. This relates to the type of content you engage with regularly, based on your previous activity. Essentially, Instagram will take note of what posts you like and comment on. The more you interact with content, Instagram will make it a priority to show you more. This makes Explore the perfect place to find streamlined entertainment, as well as conduct valuable research. But how can marketers utilise this feature? Below, we will show you our top three ways your business can make the most of Instagram Search and Explore.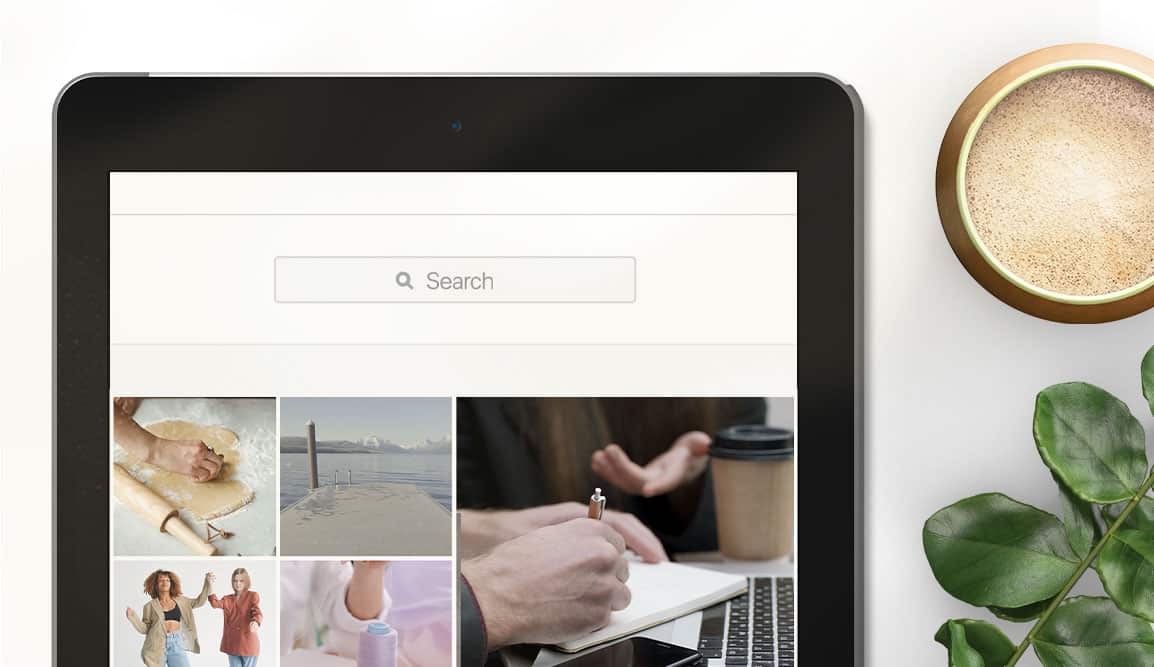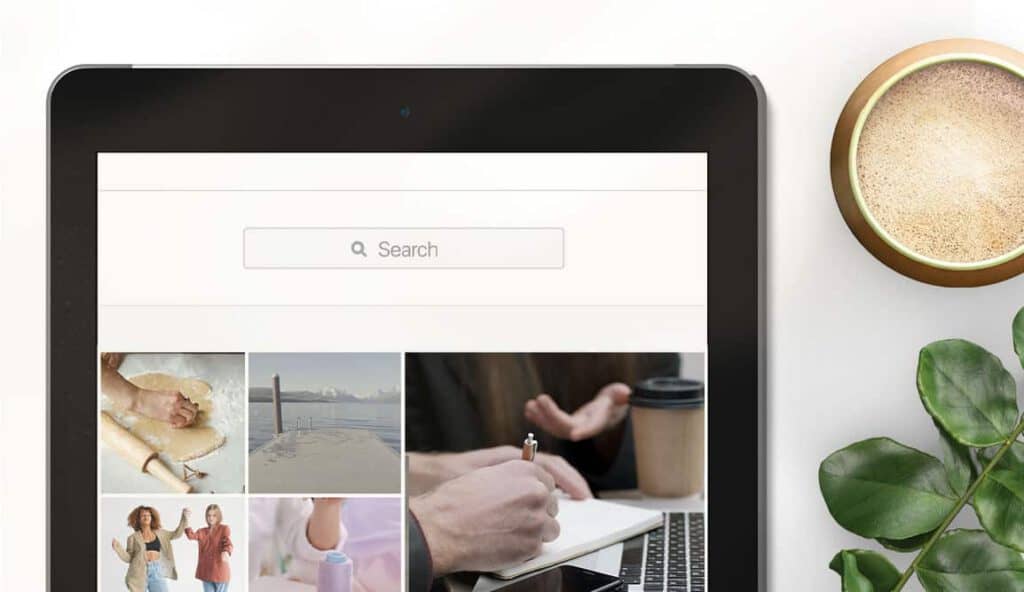 Become More Searchable with Tags
Instagram is all about maximising user's access to content that is specific and appealing to them. One of the easiest ways to achieve this is by streamlining your content. To do this, take time to think about the
hashtags
your
audience
would search for. By putting yourself in their shoes, this will help you get better results. However, don't try to include hashtags that aren't relevant to you. This will be seen as misleading and potentially hinder you. Instead, try to strike the perfect balance between relevancy and searchability. Also, the trick with hashtags is finding a middle ground between highly searched hashtags, to more niche hashtags. It is recommended to use a mixture of both, so you have a better chance of being seen more widely. For example, if you are a marketing agency, like ProfileTree, you can use a highly-used hashtag like #marketingagency, and refine it further by a lesser-used hashtag like #belfastagency. This is where
location tags
are also extremely handy. As a business, you should want everyone to know where you are, so they can easily find you and actively seek your services. Instagram makes this easy, by including an 'Add Location' option when you're posting. You can either keep it general by stating the city you are in, or even tag your physical shop if you have one. This allows people who are searching in certain areas to find you. Whether it be for a day trip somewhere, or just to keep updated with what's going on in their town. Either way, this is a great way to let people know you're there.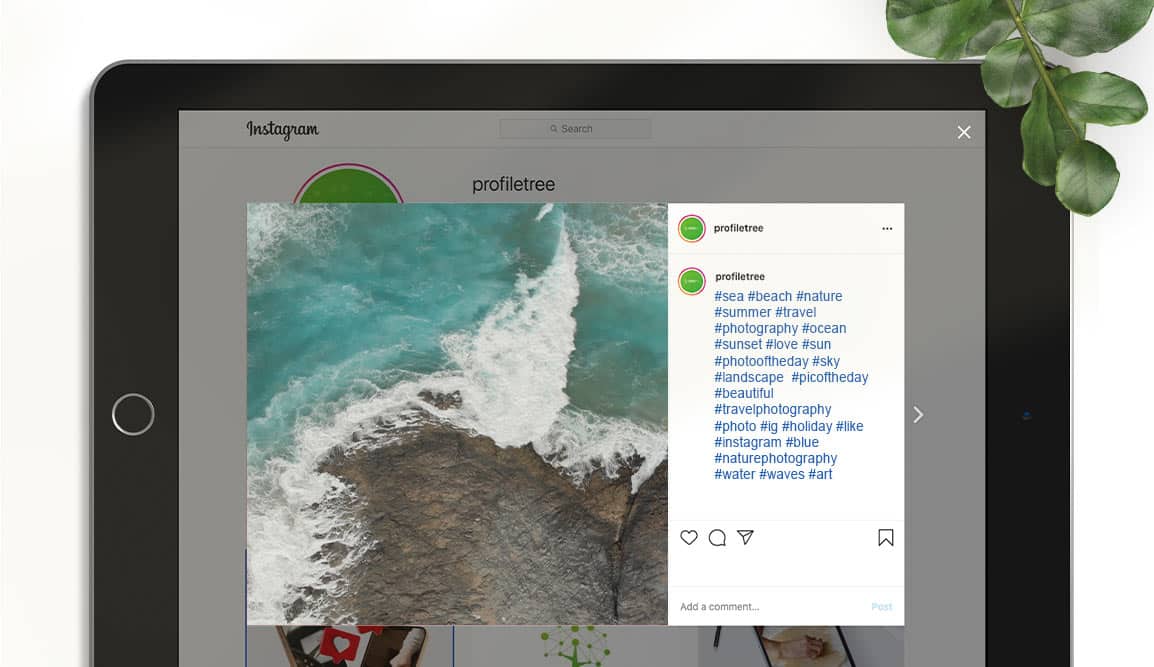 Create the Right Type of Content
Instagram offers many different content options. From static images to interactive Reels,
IGTV
to Stories – the list truly is endless. But where do you start? With the new Instagram update, the app is mainly
prioritising Reels content
to fill up the new, dedicated tab. With this dedicated tab, comes an opportunity to be seen. This is another way Instagram is emphasising exposure to engaging, original content, as Reels focus on short-form, homemade videos. This is where Search and Explore comes in. You can guarantee that when you tap onto your Search and Explore page, you will be automatically drawn to Reels first. Use this fact to shape your strategy. Is there something you want to say but can do it in an entertaining explainer video? Then definitely go down the route of Reels. To learn more about
Reels
, check out our blog series explaining the feature, how businesses can use it and how to create a Reel.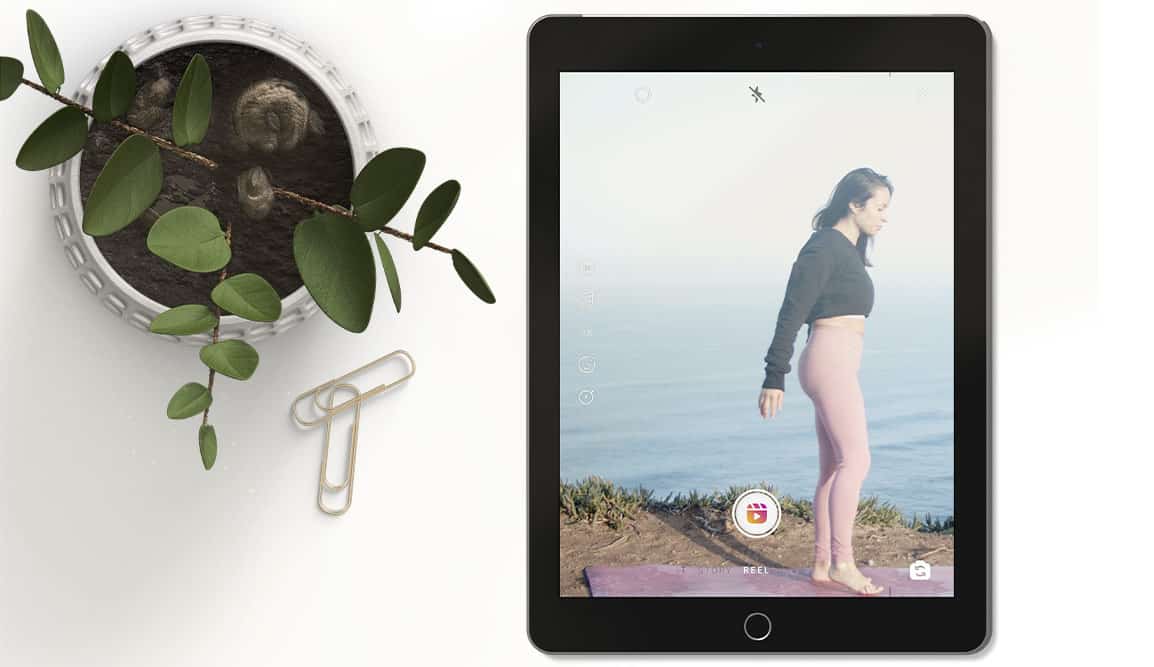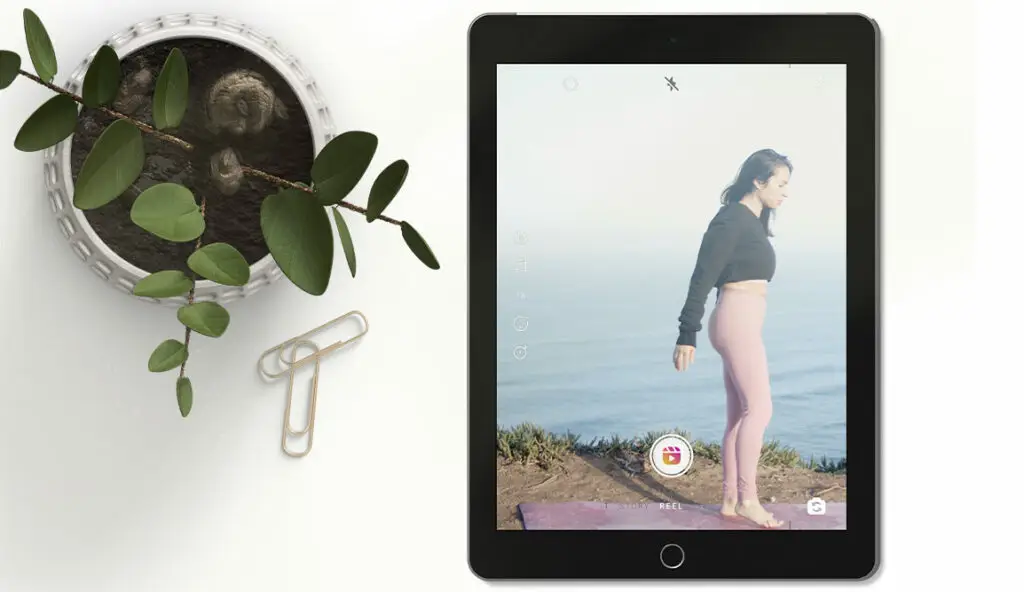 Collaborate with People of Influence
To get seen across Search and Explore, you have a better chance if you collaborate with people who specialise in engaging audiences regularly. This can be done through
B2B partnerships
, or
influencer collaborations
. While Instagram is a much-loved app across the world, it is a known fact that the algorithm is temperamental. What we can work out from its recent update, is that it is focused on favouritism. Posts that users are truly engaging with, will in turn be more favoured by the app, and thus get featured to more people. This is therefore a clever way to combat the app's ever-changing algorithm. Plus, you can use Search and Explore to find and research accounts to collaborate with. Using keywords and the 'People' tab, you are guaranteed to find promising leads. Once you have selected a number of potential people, Instagram makes it easy to reach out to them via DM messages. For example, if you're a fashion brand looking for
influencers
to model your products, you can start your search with specific tags like #fashionblogger. You can also tap the location option to find people near you – it couldn't be easier!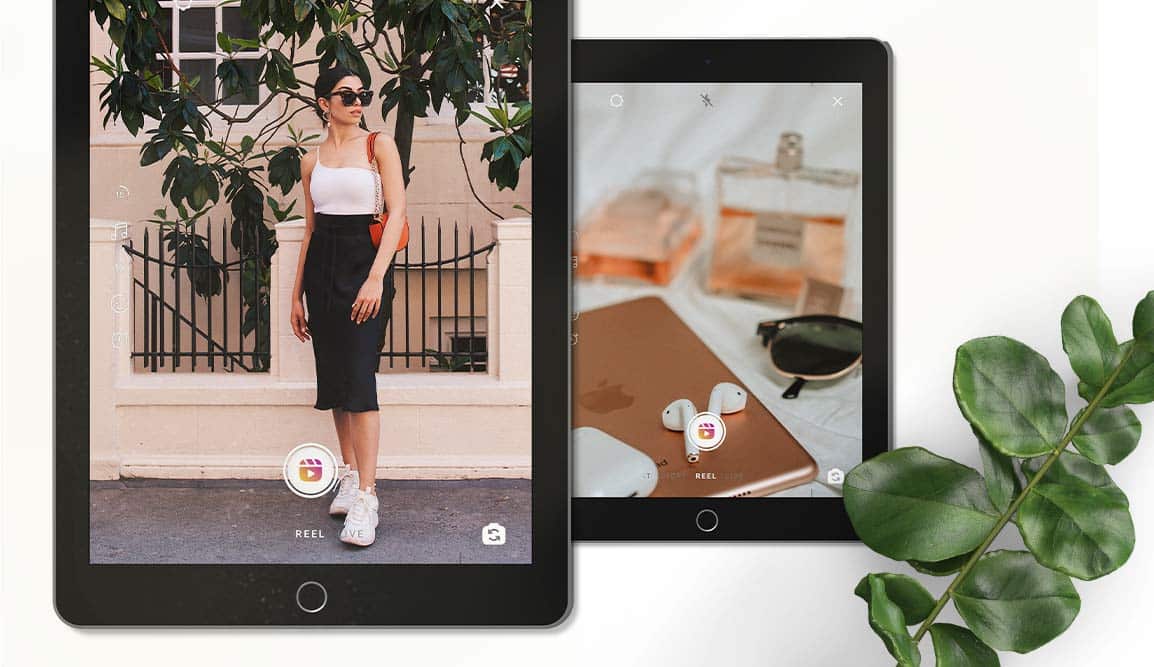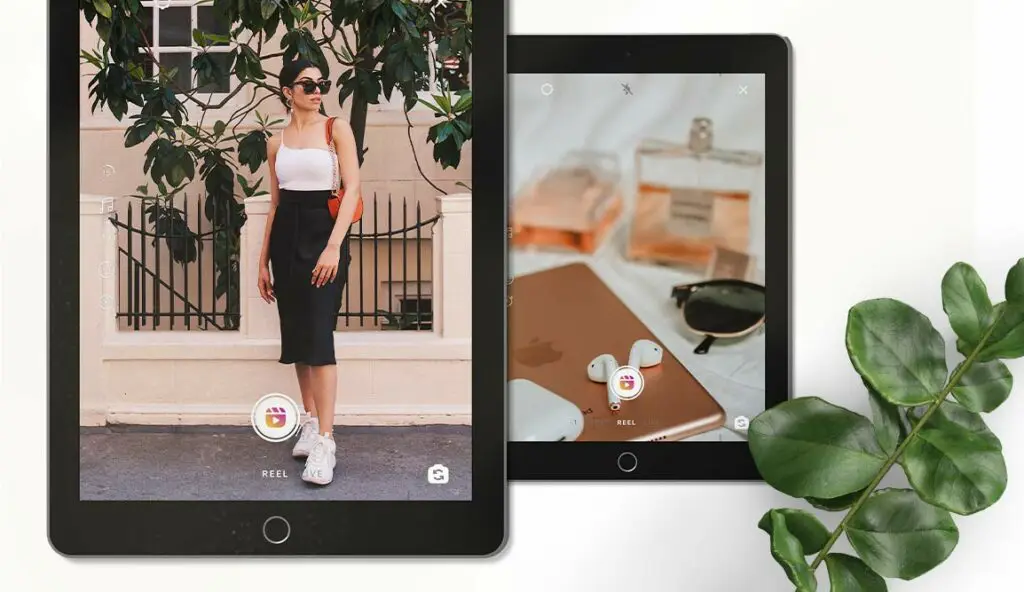 Key Takeaways
Instagram Search and Explore is an easy way to find and access more content that is relevant and meaningful. Not only this, you can utilise this feature to conduct essential research for your business, and gain more exposure. From streamlining your search to find audiences or collaborators, to utilising the app to become more visible, Instagram Search and Explore is one of the best
social media marketing
tools to use in 2021.