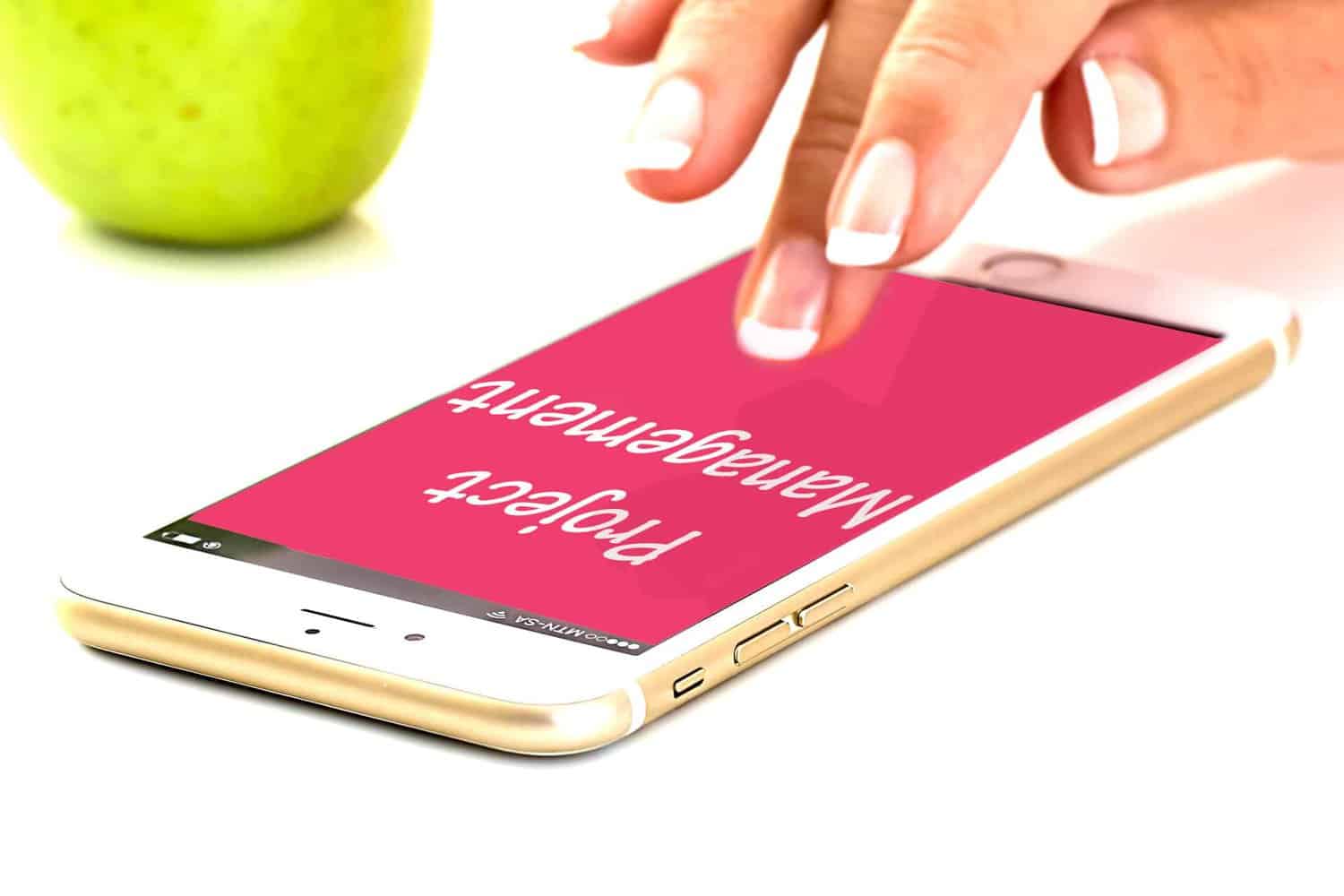 Anyone who's ever been at the leading end of a project knows that project management is an already hectic and confusing process, made all the more difficult with poor planning.
But what if there was an app for handling all of your project management needs? What if there are several? What if you can get your hands on any of them at the press of a few buttons?
If you need to chose from a collection of free project management apps, read on…
What Is Project Management?
A project, in essence, is a temporary process with a clearly outlined and planned beginning and end that is carried out in order to deliver a result. Be it a product, service, or any sort of consumer commodity.
It's not the same as a routine operation in that it's not aimed at doing the same thing over and over for the same result. It's a bunch of different operations aimed at accomplishing one definitive goal. Often encompassing various members of different individuals in project teams.
People who usually have no professional interaction with each other, and often from different and widely varying organizations or geographic locations. With every aspect of the project at hand being meticulously managed within its time and budget constraints among other things in order to deliver the goods.
Going by the knowledge of what a project is, it should be much easier to define project management as a concept. Project management is basically factoring in all the skills, know-how, techniques and tools available in order to meet the project's basic requirements and ensure its timely result.
Be it anything from a new online marketing strategy, sales expansion into new territory or even a new business-oriented social media site.
Project Management Apps: A Guide
Although project management software exists (usually for a price) and is in heavy use by all sorts of project managers and individuals, we live in a time where everything can be toted around on a modern smartphone.
Having access to user-friendly and highly efficient project management apps for your project-oriented needs is no longer a luxury, but a requirement for the would-be project lead. Facilitating tasks, personnel and deadlines with relative ease. And the best part? None of them costs a cent to start out.
Making your budget concerns that much more manageable. Although this usually comes at the price of having a limited amount of features or users, mostly to demonstrate how useful they can be to a team or dedicated project management personnel at first. If they pan out to be more useful in the long run with even more features, consider paying for their services as much as your budget allows.
So why not delve into some of the most intuitive project management apps and find you one that fits your style.
Trello
An extremely user-friendly and easy way to plan out your project management endeavours. Trello is a project management app for individuals to small and medium businesses alike that makes use of kanban boards.
Kanban boards being a system pioneered by Toyota and taught to all factory teams to ensure that each part is made with quality in mind overdue dates and with consistent care throughout each step. Trello allows you to create handy dandy lists to track your tasks and customize them to your heart's content.
You can add steps for each task in those lists denoting anything from development status to distribution. Complete with dates, labels and comments. Enabling you to perfectly keep track of your project's aspects and overall status. Trello also contains "power-up" options that allow you to make more dated tasks automatically fade away, vote on tasks and view each individual task on a calendar. Think of it as a fun little whiteboard full of post-it-notes.
Trello's free iteration offers unlimited projects to all sorts of users and with a paid upgrade package of $9.99 a month per user that allows for larger file attachments, nifty custom backgrounds and a handful of other power-ups. But with the free version, all your project management needs should be easily achievable without breaking a digital sweat.
Wrike
Designed from the ground up as more of a small team collaboration app that allows for excellent project tracking and coordination. Wrike is a venerable and rather well-known project management app available worldwide and for all sizes of business, from small businesses to large and established corporations.
Not only does it offer all of the standard features you'd come to expect from a project management app with a simple and intuitive spreadsheet interface, but it also allows you to efficiently arrange, organize and coordinate your tasks into sub-tasks and activities with progress tracking for each individual entry.
And in an appealing 3-pane project view that conveys all the information you need on just one screen, complete with a real-time activity stream. It expertly manages to match the needs of any industry you can think of. In addition, Wrike offers superfluous integration with a number of third-party applications for seamless data transfer, such as Dropbox and Google box. All hosted in clouds in order to mitigate any upkeep concerns or installation issues.
Wrike offers an affordable and generally alright pricing scheme should you choose to invest in it further for larger teams. The free iterations offer up to five users a no-strings-attached, completely free package with all its trappings and trimmings. Wrike is available for both iPhone and Android with the various app and email integration. If making sure your project management needs go as smoothly as possible and inappropriate time and budget constraints, you'd be wise to give Wrike a look.
Asana
People have a soft spot for the familiar, and this is a fact that Asana makes well use of. Owing to its designer, former co-founder of Facebook Dustin Morskovitz, Asana is a project management app that sports a level of user-friendliness and appeal akin to a social network.
With its social media reminiscent user interface and sleek design and approach to features, Asana delivers vastly refined collaboration, offering superfluous communication options that allow its users to comment, follow and like their teammates live streams and updates. It also foregoes any reliance on third-party communication software by having its own private and group chat options, complete with file sharing that supports a plethora of formats and sizes.
It also saves all key communication history for further analysis. Asana's operational doctrine puts heavy emphasis on team organization above all, it only makes sense that a strong and cohesive unit can accomplish whatever goal their project includes. In addition to this, it gives its users complete freedom to split their projects down to manageable sections, subsections and user-friendly lists along its dashboard to track completion progress.
Asana's project planning features are more geared towards small and medium businesses that look for quick and optimal project completion. It allows teams of up to 15 users to enjoy its basic dashboard and all its essential and most frequently used features for free, such as unlimited tasks, projects, conversations and customer support. It also integrates well with almost every platform out there, such as Dropbox, Evernote, WordPress, Zendesk and a whole lot more.
Larger teams would have to pay something along the lines of $9.99 (where does that one cent even go?) per member per month for a handful of more advanced features such as task dependencies, reporting, admin controls, deeper customization and cross-regional backups and data recovery. With Asana on each and every one of your teams' iPhones and Androids, you can rest assured that whatever nature or constraints your project may entail, you'll be ready to weather the storm.
Basecamp
Considered to be the big cheese when it comes to project management apps. Basecamp is an intuitive and simple enough to use project planning app that seamlessly brings both project and staff management together like nothing else out there.
With a focus on streamlines results delivery and well over 17 years of project management experience, it's been continuously optimized and upgraded over the years to be any teams' go-to. Excellent for both heavily corporate or laxer business environments, educational facilities and institutes and really any size of business you can think of.
Whereas most project management apps focus on execution and the steps leading up to it, Basecamp places all its bets on how projects get to the completion phase. Ensuring they remain within both time and budget constraints. Arranging everything into neat little to-do lists, Gantt charts and recurring tasks that offer its users the liberty they need to place whatever level of priority on assignments and tasks.
It also rocks a robust communication system for you and your whole team, a private document manager complete with vital storage. Being the philanthropist that it is, it's completely free with no strings attached to teachers and students, in addition to offering a 50% discount on all of its plants to non-profit organizations after a sufficient claim is submitted to the company. Basecamp offers a 60-day free trial for you to get a feel of its features and usability before biting the bullet.
Pricing options mostly depend on the kind of organization looking into Basecamp as its main project management app. Starters pay about $20 a month for up to 10 projects and 3 gigabytes of storage, with larger, international corporate entities looking at $29 a month for the entire team, client-centred businesses at $50 a month and much larger enterprises shelling out $3000 a year for unlimited projects and up to 500 gigabytes of storage.
You can grab Basecamp on Mac, iOS and Android if you have your heart set on getting your tasks seen to efficiently and smoothly.
Podio
Focusing much more on customization and a uniquely tailored project management experience than many other contenders. Podio is easy to get to grips with, highly versatile and appealing project management app. Complete with all sorts of customization options from its form style builder, users can rearrange any and all tasks and goals in drag and drop fields in order to collate and efficiently process your projects many needs.
This enables an aspiring entrepreneur to get a much clearer picture of the grand scheme of things when it comes to their project management needs. It also allows you to search for any data you might have a need for in any of your apps.
And because Podio is more aimed at medium to large teams when it comes to project management app needs, Podio also sports its very own internal social network. Allowing you to post updates, conduct Q&As, easily chat with your fellow team members and as a one-stop shop for you to keep track of all of the work you and your team put in towards the greater effort.
The free version of the app allows all of Podio's core project management app features to up to five members and five external users. With the basic plan starting the paid packages with $9 per month per member, the Plus package for $14 per month per member and the Premium package with for $24 per month per member.
Did we mention that Podio also offers efficient app integration with popular apps such as Dropbox and Google Drive? Add that to the list of reasons why you should be looking into using Podio as your team's preferred project management app.
MeisterTask
A relatively new entry in the ever-evolving list of project management apps for the on-the-go mogul. MeisterTask offers myriad features despite its young age. Putting a lot of its eggs in the creativity basket, it gives the kanban boards principle a fresh new spin with elegant and vibrantly coloured lists and an attractive dashboard wallpaper.
Giving your project management endeavours a fun spin is never a bad investment. Meistertask also makes well use of automation that is immediately triggered by adding a task to newly created lists, with the added ability to send emails, reset dates and configuring all your task management parameters by just moving tasks around. It also gives you a hawk's eye view of all of your projects on its neat little dashboard.
MeisterTask also includes MindMeister integration. Allowing your tasks to be born into a mind map and easily integrate into MeisterTask's user interface, giving each and every idea its own task. This is very handy for projects that take their baby steps in long brainstorming sessions.
Surprisingly, MeisterTask offers unlimited projects to unlimited users, with only a simple package of $7.50 per month per member for upgraded features such as workflow automation and unlimited integrations into many compatible apps (the basic version only offers integration with two), apps such as Dropbox, GitHub and Zendesk.
Why not give MeisterTask a look? You never know if it'll fulfil your project management app needs without giving it a go first.
Zoho Projects
Say you're not a fan of the old tried and true kanban boards approach to project management. Say you prefer classic task lists, or maybe even Gantt charts?
Well with Zoho Projects, you can have all of these options and much more. You can diversify your approach to further streamline your task doing endeavours by creating task lists, organizing them in a kanban workflow and then seeing to the completion of each and every task in a Gantt chart.
Zoho Projects gives you complete freedom in tackling any and all project management app needs. Zoho Projects, part of the Zoho collection of handy dandy apps, also offers its users a plethora of tools to suit their every demand. Including a forum, discussions, a wiki and the ability to live chat to further increase collaboration on projects. In addition to client project-oriented features such as invoicing and time sheets.
Zoho Projects also integrates well with both Zoho Docs and Google Docs, with the added option of allowing you to save Microsoft files.  The free edition of Zoho Projects offers one project and unlimited users.
With an optional upgrade for file storage, 20+ projects and more starting at $25 per month for you and your whole team. Give Zoho Projects a go and see for yourself if it's worth the many entries it has in the myriad project management app lists out there.
Producteev
It's going to be kind of hard to coordinate and organize all aspects of a project and projects management between large teams. More so if they're all using the same app. Producteev expertly handles this with its careful attention to detail as its main mode of operation.
Allowing users to categorise, prioritize and delegate all of the tasks they have at hand. all in a simple and approachable to-do list oriented user interface. Producteev circumvents any confusion among peers with its "Networks" feature to offer much more organization than your run-of-the-mill project management app.
You can organize your projects in various Networks according to department, team, product, or whatever else you might have set as a parameter. Allowing you to efficiently add tasks, people and projects however you see fit without any muss or fuss. It also allows you to add due dates and labels when you create a task, in order to more easily find them later by filtering. Apart from the organization aspects, Producteev also offers a @mention-empowered news feed, various notification options and unlimited sharing between collaborators.
It is best suited for remote teams using a singular project management app, owing to its cloud-hosted nature and its availability on almost all devices and operating systems. It also allows integration with other third-party apps such as Zapier, Trello, Dropbox and a number of other famous titles. Producteev works best with almost all scales of project management.
All the way from humble freelancers to large mega-teams interested in controlling the flow of project data and assigning it to those best suited. And with all of its features being available for absolutely free, except for personalized 24/7 support and some customization options at a $99 per month price tag. Producteev can be your one-stop shop for all your project management app needs.
Taiga
Starting a project management endeavour is hardly ever a likeable process. Taiga does its best at mitigating this with its sleek and attractive user interface, totally cloud hosted nature and its design methodology, aiming at making your life easier and your experience smoother than you thought it could be.
It offers its services completely free of charge under the condition that the projects you work on remain open to the public. So it's much better suited for scientific or engineering teams working on open, supervised projects.
Taiga makes use of its scrum mode, which allows you to manage all sorts of tasks in sprints in order to focus your team's efforts into finishing a task on time. As well as offering kanban boards for streamlining your workflow and tasks, Taiga is well suited for diverse teams of up to 50 members looking for a fresh spin on project management apps.
With its seed plan open to all for the low, low price of $0, users can create a private project with up to 25 members working on it,  and work on a plethora of other public projects as well without a user limit. Its paid plans focus on giving you more private projects, with its sprout plan costing $19 per month for 5 projects, the Root plan offering 10 private projects for $29 a month and the Leaf plan offering 20 projects for $69 a month.
All tools and features are shared between free and paid plans. With all this in mind, it's no wonder how Taiga managed to capture the hearts and minds of developers and project management teams everywhere.
Managed to Get This Far?
Armed with the info you need to make an educated decision about which project management app you and your team need, these examples now give a flavour of what's out there today.
Whichever your choice, you'll have the tools to make project management itself easier to manage.