What is B2C marketing? What should it look like and what can it do for your business?
Let's start with a basic definition and then look at how you can create engaging and effective B2C marketing campaigns.
Let's dive right in.
What is B2C Marketing?
B2C stands for "business to consumer." This refers to all the companies out there that sell directly to members of the public. As a result, when most of us think of purchases we've made, we picture some kind of B2C activity.
That includes:
Buying a car,
Picking up groceries,
Visiting a restaurant,
Purchasing a new tool for your home online,
Paying for tax services provided by your accountant.
B2C marketing starts with asking a few simple questions. When making personal purchases like these, how do buyers come to a decision? How can we influence that decision so that they are more likely to buy from this company than that one?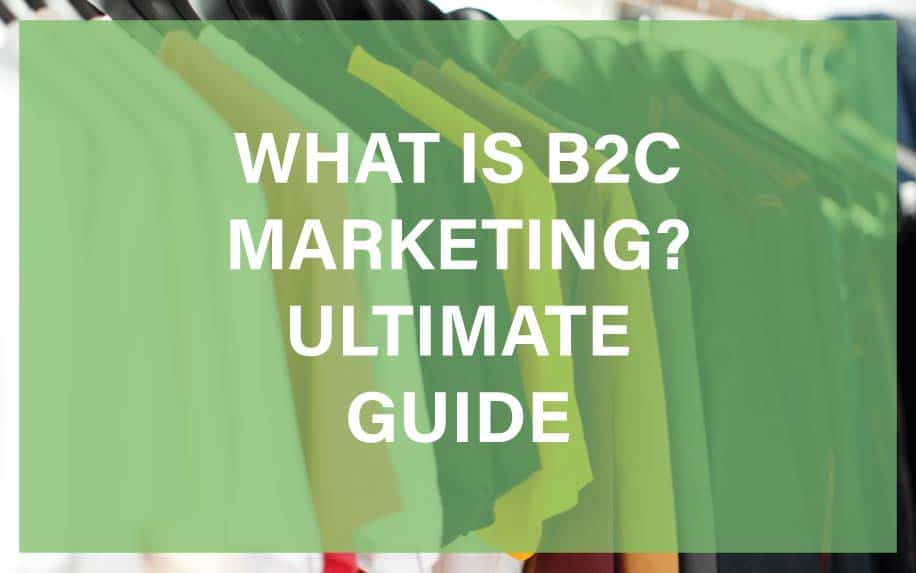 As a result, the big, complicated world of marketing was born. Most of the marketing you are likely to see online or during your day is B2C marketing, designed to be seen by individuals making their own purchases.
This type of marketing tries to seek out the reasons that people buy stuff, the way they feel when they make those decisions, and what attracts them to one product or service over another.
In other words, B2C marketers try to predict our behaviour and what messages we'll respond to. They use these predictions to try and convince us to buy things.
Such marketing tends to be visual, noisy, extravagant, promising, and whatever else it needs to attract attention.
High Profile B2C Marketing Examples
B2C marketing is all around us. As such, it's worth taking the time to point out some high profiles of consumer brands marketing effectively.
Let's take a look at two examples.
Chobani
How do you sell yogurt on Instagram? You make it look delicious and you give people a lot of reasons to eat yogurt, including recipes and health facts (plus some feel-good sayings).
Take a look at their Instagram, and you'll see yogurts and other healthy foods portrayed in delicious ways, surrounded by beautiful art and nature, all designed to convince people that Chobani really is the best ever.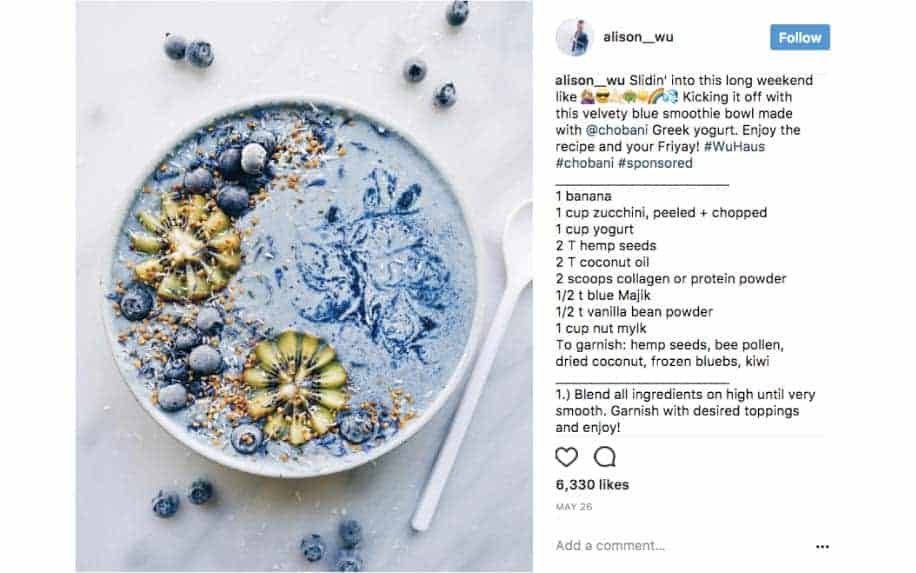 Wendy's Twitter Marketing
Wendy's Twitter marketing is some of the most famous social media campaigning to date, and it's clear why. Wendy's tweets from its Twitter like a real person, savagely insulting competitors and consumers alike while touting its own food whenever possible.
It's drawn a lot of attention, and no doubt a whole lot of business, too. Interestingly, the tweets aren't as spontaneous as they appear, and must still be approved to make sure they are on brand.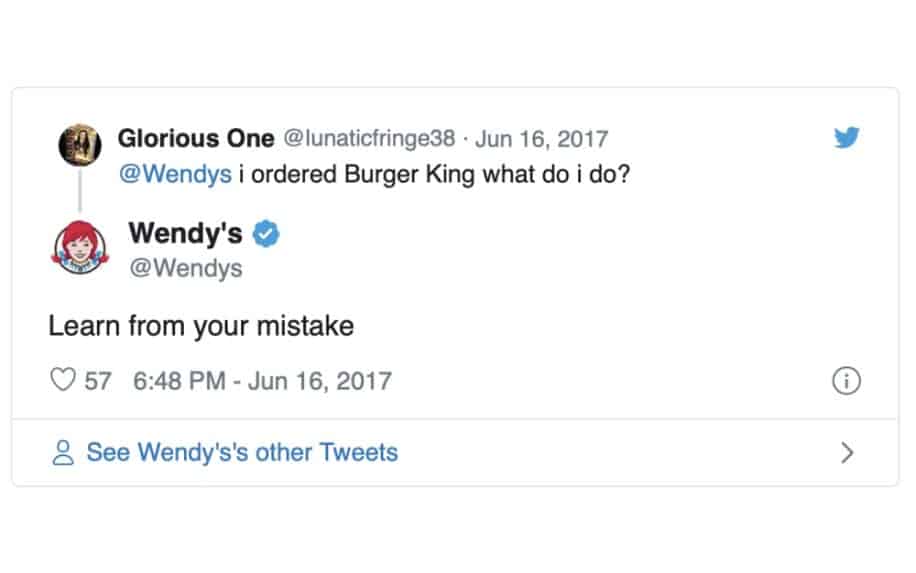 What is the Difference Between B2C and B2B Marketing?
The other side of the coin is B2B marketing, where one business sells to another. In these situations, the business appoints a representative that chooses a seller on behalf of their organisation.
When companies buy from other companies, they aren't particularly interested in how that purchase makes them feel. They don't care what their friends will think. Companies don't really have friends.
Instead, companies care about how efficient the product or service is, how it affects their bottom line, and what price they can negotiate for it, now and in the future.
Companies tend to have a very strict goal in mind for their purchases, such as meeting new data requirements, expanding their own product lines, or improving their production processes.
As a result, B2B marketing tends to look different from B2C marketing. It is often impersonal, direct, and focused on meeting the very material needs of the business.
Because companies prefer to do plenty of research and examine information carefully, B2B marketing tends to stay away from dazzling visuals and flashy promises, and instead focuses more on the proven benefits of their products.
This contrasts directly with B2C marketing, which tends to be much more emotional, focused on how a product makes you feel.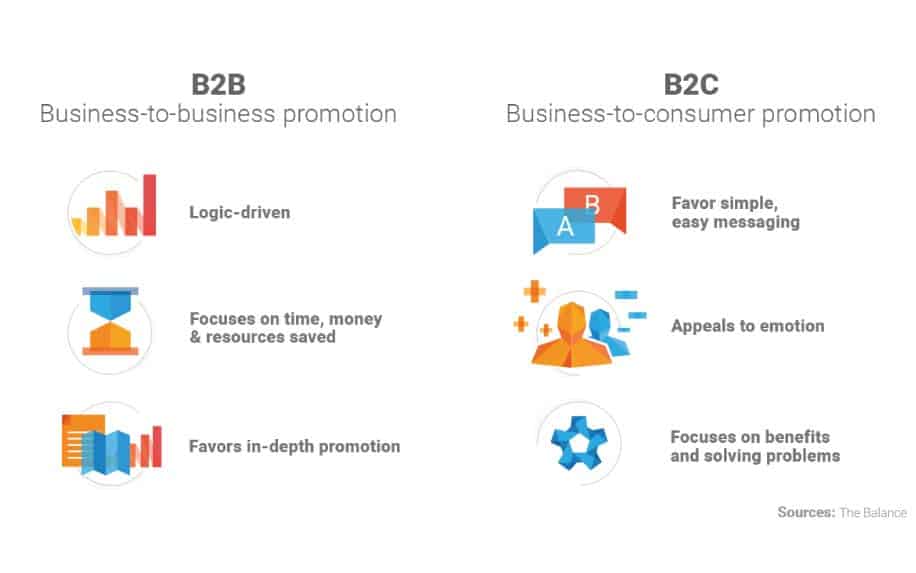 B2C marketing has found that consumers often make their purchasing decisions based on what first attracts their attention, or what their friends are doing, or what option appears like "the best."
They tend to do less research than companies, and are much more likely to make impulsive purchases.
You can find B2C marketing everywhere, but it's more likely than B2B marketing to show up in your social media feed, your email, your TV screen, or your mailbox. B2C marketers seek out channels that connect directly with the people they want to reach.
Interesting, however, B2C and B2B marketing have started to overlap a little over time. This happens for two different but important reasons.
First, consumers are starting to do a lot more research on their purchases, especially on the internet, to try to find out more about value and trusted reviews before they buy things.
Second, businesses have proved they are not immune to emotional appeals – especially appeals related to trust, reliability, experience, and other universal signs that a seller knows what they're doing.
Our Top B2C Marketing Strategies
What primary strategies do B2C companies use to appeal to consumers? Most effective strategies these days, where flyers and TV commercials no longer have the impact they once did? Let's look at some of the top tactics in the B2C world.
Contests and Crowdsourcing
Get your consumers involved! Social media provides many ways to offer contests, or ask your customers for help creating an ad campaign or submitting their ideas for a new offering.
People tend to respond when a company they like asks for help, and they are more likely to buy when they are invested in the process.
Cross-Selling and Recommendations
Today's algorithms are adept at predicting what products a customer might like to buy. As long as this type of marketing isn't too intrusive, it's a great way to cross-sell or to get old customers back with new recommendations that are exactly what they need.
Emails are a good way to target using these methods, but online ads can also be tailored for these purposes.
Retargeting
Retargeting refers to advertising products that customers have looked at in the past or left in their shopping carts without buying. It doesn't work well in a physical store, but it's a great strategy for online shopping, especially if you add a discount.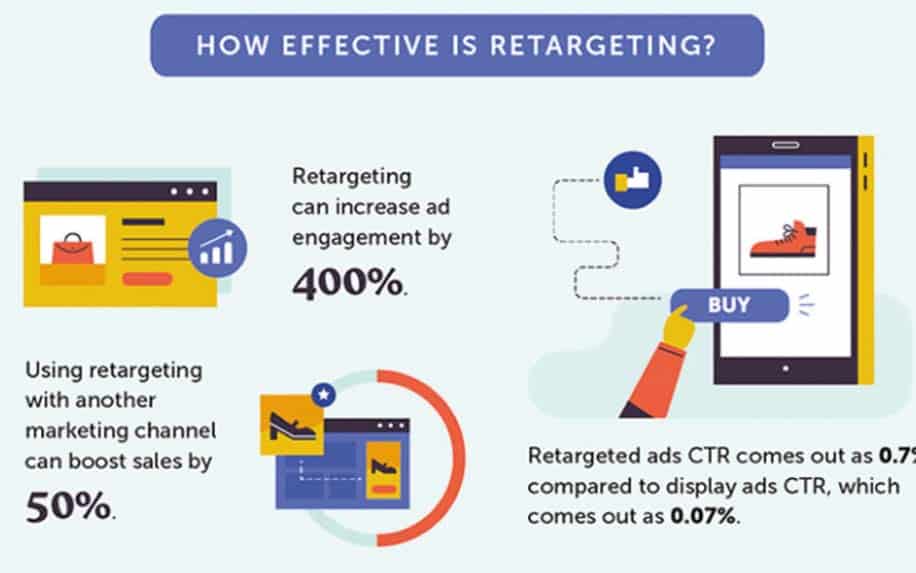 Buyer Loyalty Programs
Provide people with a reason to come again! Buyer loyalty programs award consumers with discounts, prizes, secret sales, product samples, and much more as they continue to buy from you. It's still a great incentive!
Big food chains and companies provide great loyalty schemes.
Limited Discounts
Limited deals and discounts are a classic, but they are still effective. Consider devoting social media and website ads to these discounts as well as physical flyers and mailers.
Focused Entertainment
People respond to entertainment – and sometimes the greatest value marketing content can provide is a good laugh.
Don't be afraid to try entertaining consumers. Make sure they associate that entertainment with your brand and what you're selling. This can be a powerful force when making buying decisions.
How to Market to Consumers as a New Business
Are you a new business that's trying to work on marketing, but you're not sure where to begin? That's common! Fortunately, there are a lot of solutions you can start with. Here are a few tips when you're first putting your marketing together.
Make Sure Your Content has Value
Modern-day marketing is all about content – content that has value. Meaningless promises and pleas to buy have little value to today's consumers. Make sure that every piece of content you create offers real value:
Education,
Tips,
How-tos,
News,
Entertainment,
Humor,
Other types of information have real, lasting value.
Understand Your Consumers
As soon as you can, start analysing your customers to start understanding them. What do they like? When do they buy things? How do they prefer paying? What sort of life experiences are they looking for?
Build your customer personas so you have something to direct your marketing toward. As sales start coming in, tweak these personas to become more accurate.
Don't Lean too Hard into Comparisons
Generally, new businesses should avoid comparing themselves to competitors, especially established competitors. Instead, talk about the value you provide independent of everyone else. What do you do best? What is a purchase worthwhile in its own right?
This type of marketing lasts longer, has more uses, and won't make any new customers accidentally start thinking about a competitor when that was the last thing on their mind.
Have Clear Campaigns and Evaluations
Divide your marketing efforts into clear campaigns for your products and financial quarters. When a campaign finishes, take a close look at analytics to see what overperformed and underperform. Construct your next campaign with this in mind, and so on.
There's no faster way to learn what marketing is most effective for your brand.
To find out more about developing a B2C marketing strategy, contact ProfileTree today.