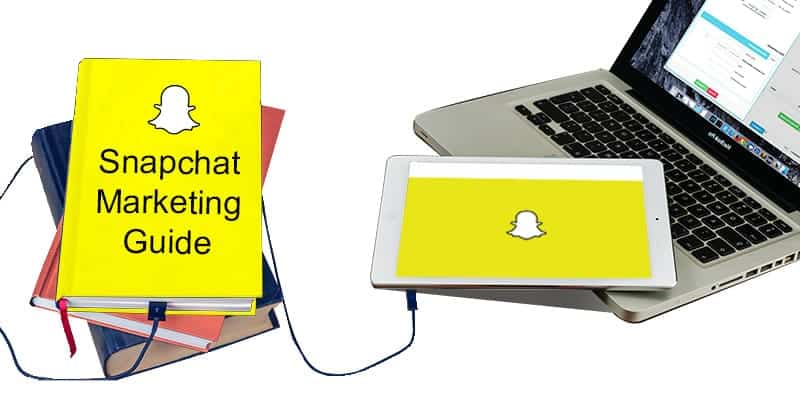 Snapchat has become a prominent marketing tool. It is one of the fastest growing social media networks. Nearly 2/3 of its demographic are users between the ages of 18 to 34, but it is still an effective marketing tool even if your target demographic doesn't fall into this range. With over 100 million people and 400 million snaps per day, it can give you great exposure.
ALSO SEE: Snapchat for Business
What Is Snapchat
Before you learn how to harness the power of Snapchat as a marketing tool, you must understand what the app is. Put simply, it is a social media site that allows users to share photos and videos called "snaps". The snaps disappear 10 seconds after viewing. While this can seem like a marketing challenge, it can actually work to your benefit. Story mode is another facet of Snapchat. It gives users a 24 hour feed of your snaps in chronological order.
Snapchat Advertising
There are several ways to advertise on Snapchat. You can buy advertising that goes into everyone's feeds, but it will cost you approximately $750,000 a day. You can also purchase ads in the Discover content, but it will cost you quite a bit as well. Unless you have a large advertising budget, you will want to take advantage of Snapchat the same way individuals do. For free.
Discover Platform
The discover platform features content from trustworthy sources including National Geographic, Comedy Central, and CNN. What makes this important to anyone who is interested in marketing with Snapchat is that you can purchase advertising space in the content. This allows you to reach the audience of the article, and this gives you a much larger reach than posting content on Snapchat alone.
Getting Started On Snapchat
When you sign up for Snapchat, the first thing they will ask you for is your email address, birthday, and phone number. Unlike most other social media services, they aren't set up for business accounts. This means that you have to set up the same type of account for a business as you would individually. It also differs from most sites because you can't set up a lengthy and detailed profile.
Once you are registered and logged into the sight, you will see your ghost. No profile pictures here. Instead you have your own personal ghost. Tap on your ghost to access your profile page. From there you can see who has added you. You can add them back if you like. A left swipe will clear them from your list, but this is the only way you can see who has added you. This makes it in your best interest not to clear out your added list.
Being Found
Being found on Snapchat is also different than other sites. There are no suggestions for people you should follow. The only way for people to find you is by your name on Snapchat or your ghost. The best way to gain followers is to let your followers on other social media networks know. You need to post your exact name, however, or it won't show up when people are searching for you. You can also post a photo of your ghost.  People can then take a photo of your ghost to follow you. This is great for a generation used to convenience.
Snapchat Marketing Through Story Mode
You can create successful Snapchat marketing campaigns through story mode. When you post a photo or video you have the option to send it to your contacts or add it to your story. Choose story mode and it will go on your story page. To make sure everyone can see your story, you will need to go into your settings and select everyone. Anyone viewing your story can see anything you've posted in the last 24 hours in order from oldest to newest. To see how your story looks or to see what others stories look like, go to the stories page. Your story will be first on your feed followed by other's stories. While Discovery mode is only available to a few chosen companies, anyone can utilize story mode. Discovery mode may have benefits for every business choosing to advertise on Snapchat, because it gets users used to seeing companies on a site traditionally used to chat with friends.
The movie Pitch Perfect 2 bet on Snapchat's story mode. They encouraged fans to follow them in a Super bowl Ad. The fact that the movie's marketers chose to use the incredibly valuable and expensive Super bowl advertising space to mention Snapchat speaks volumes about just how effective the story mode platform can be.
Self Destructing Snaps
Once you build up a following through story mode, you can consider sending self destructing snaps to all of your followers. These work especially well for previewing new products, because the snap will self destruct a few seconds after being viewed. You can also use it to send teasers about new services you are planning to offer.
Ways to Succeed On Snapchat
The first thing you should know about your Snapchat marketing strategy is that Snapchat is so popular because it is fun. This means that the content you put on there should be fun and lighthearted as well. You may have gotten used to being less formal on other social media platforms, but you will have to step it up a level to fit in on Snapchat. Let your personality shine through. Give your followers a behind the scenes look at what goes on in your business. Show off your company culture by featuring things like birthday parties and events like company picnics. Let your customers see the inner workings of your business. The more personable you seem, the more likely you will have a loyal following. You should also use the platform to let people know about your business and what you are all about.
Using story mode to cover live events is a great way to get the attention of your potential customers. Whether you are opening a new store, debuting a new product or service, or having a giveaway, live events are sure to draw people's interest. If it's good enough for the NBA, surely it's good enough for you.
Contests and giveaways are another way to connect with your followers on Snapchat. There are many ways to conduct a Snapchat contest, but one of the most popular is to have people take pictures with your product or service. You can add a creative element to it as well. This will make it more fun and interesting. One example would be the most creative use of your product or service. Another is the best text or caption with the photo. You will want to share your contest and details on all of the social media sites you have a following on. This will bring the highest amount of new followers.
Snapchat has several ways to customize your photos to make them more interesting. You can add text, lenses that let people know where you were, or even draw on your photos. In addition to this, you can create fun lighthearted videos. While Snapchat shouldn't be your only facet of social media marketing, it should be a part of it. Especially if you are targeting the younger generation, Snapchat has a wealth of potential customers just waiting for you to engage with them.