Northern Ireland is undeniably a nation of foodies. So much so, that it only takes a few shares of a new cafe's Instagram account to build a hype and cause endless queues.
From a PR perspective, whether you're a new or old food establishment, there's plenty of ways to be strategic and achieve maximum impact. One fail-safe way to spread the good word of your business is through influencer marketing.
While it may be a small place, Northern Ireland is certainly not short of creative people. Influencers are innovative self-made pros in their chosen field, who have captured the interest and trust of many followers through their dedicated documentation of what they love on social media. 
Usually, with food influencers, you'll find them posting everything from mouth-watering snaps of what the best local businesses have to offer, to their own at-home cookalong recipes. Almost always, there is scope for collaboration. Whether it be something simple like a freebie trade or a carefully curated campaign – your business can reach a highly targeted audience through the power of social influence.
If you're wondering where to begin and who to choose – here are our top 5 food bloggers you should consider: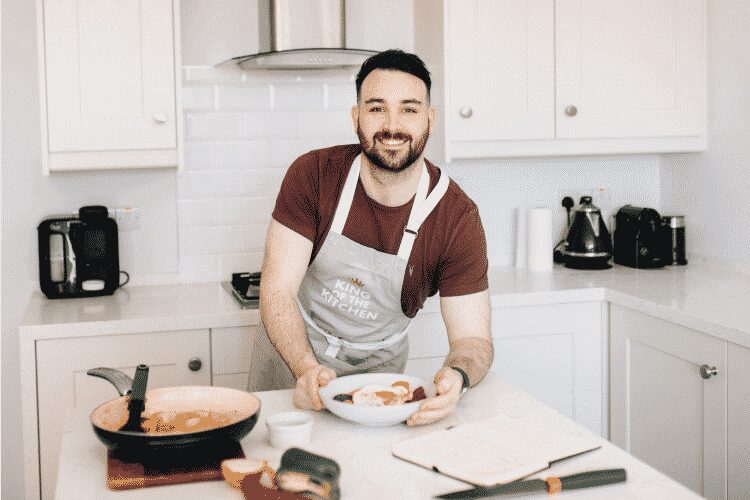 Conor Hogan – @belfastfoodblogger
Followers: 29.3K
Providing a mixture of day-to-day life, the latest offerings from local eateries and his own impressive cooking skills – Conor Hogan is the ultimate food influencer in Northern Ireland. He even describes himself as "the Carrie Bradshaw of Belfast", only his is more "Snacks in the City".
Being one of the original Northern Irish food bloggers, Conor has worked with a wide range of businesses over the years. These include: Mash Direct, Gander, Dairy Council Northern Ireland, Six by Nico, KP Snacks and Boost Drinks to name a few. He is also the current Brand Ambassador for EUROSPAR NI.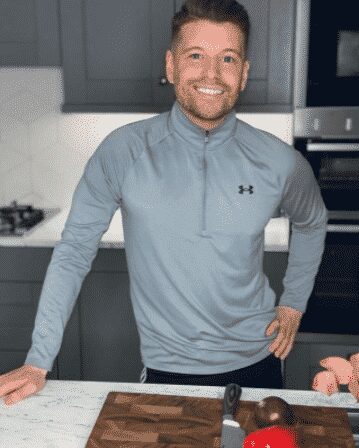 Nate Grimley – @boredoflunch
Followers: 42.1K
Despite his high follower count, Nate Grimley is relatively new to the Northern Irish food blogging scene, setting up his Bored of Lunch Instagram account in February 2020, just before lockdown hit. 
Nate specialises in home cooked recipes, including slow cooker dishes and healthy meals. With his soaring success, Nate's past collaborations have included giveaways with big-name kitchenware brands, including Tower Housewares, Kenwood Ireland and Smeg UK.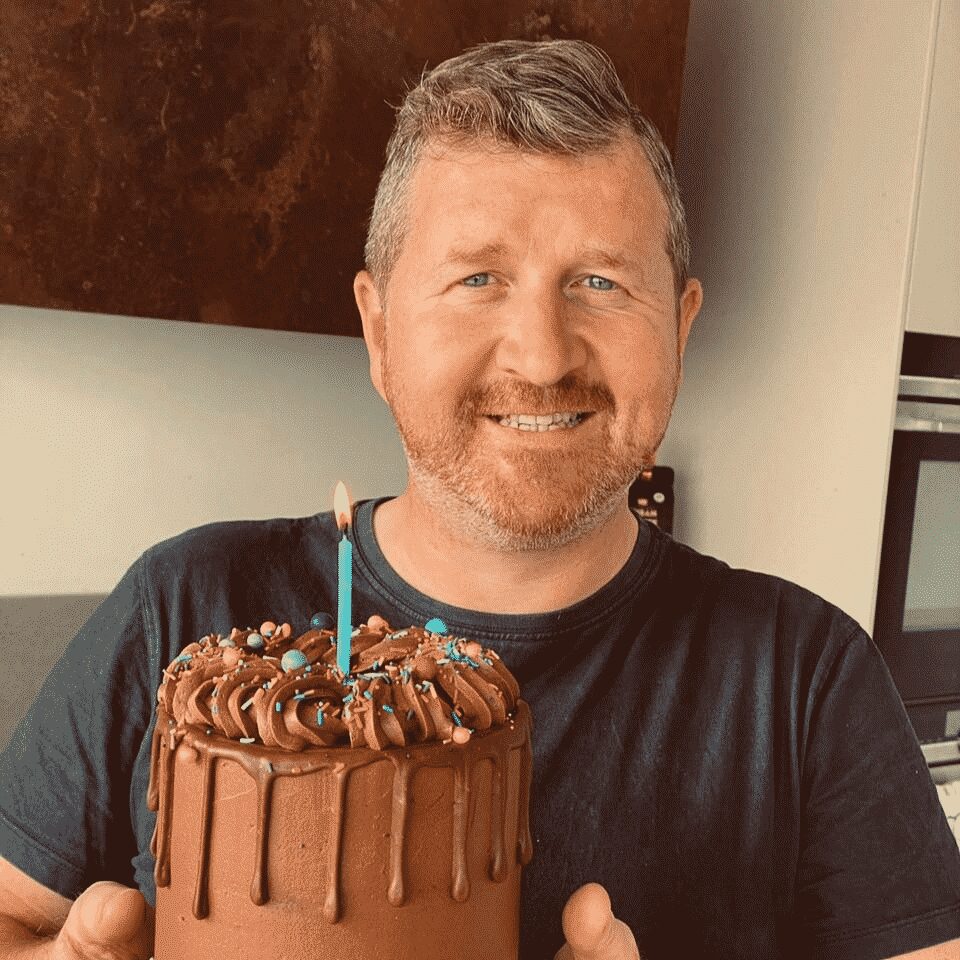 Marty O'Neill – @dishyouwerehere
Followers: 37.1K 
Dish You Were Here is a food and travel blog which is well-known for its handy homemade recipes and beautiful snapshots of life in Northern Ireland. Fronted by Marty, he shares his top cooking tips and recommended trips around NI and the rest of the world. 
Marty has previously worked on content for brands such as Quaffola Coffee, Aer Lingus, Cyprus Avenue, The Crafty Vintner, Lough Erne Resort, Boatyard Distillery and even McDonald's UK!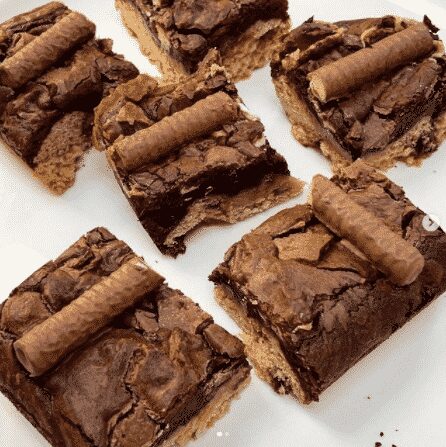 Catherine – @belfastfoodfinds
Followers: 4.5K
Catherine has been blogging since June 2019, with an aim to provide a one-stop space for discovery and inspiration. On her Instagram page, she showcases her own clever cooking and baking recipes, plus shares the best of Belfast's exciting and expanding food and drink scene.
From traditional dinner ideas to inventive baking combos (including her recent 'brookie' recipe pictured above), Catherine provides a great mix of easy meals with step-by-step guides in her Instagram Story highlights.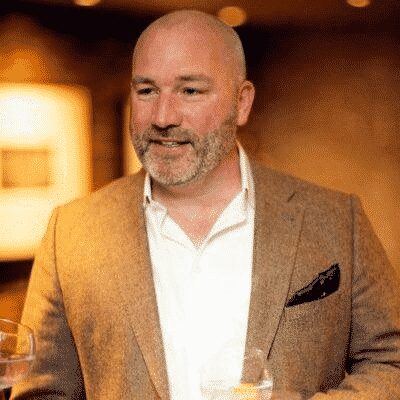 Jim Moore – @onlyslaggin
Followers: 22.6K
Pegged as the 'County Antrim BBQ Specialist' by Belfast Live, Jim Moore is all about the grilled goods.
With an Instagram page that would make you believe it is summer all-year round, Jim is passionate about cooking from scratch in the great outdoors, having made his dinners from almost every beauty spot there is in Northern Ireland.
Jim's roster of clients include a mix of big-names and local staples such as Centra, Kamado Joe, Weber Grills, Meater and Corrie's Butchers.
But of course we couldn't choose just five! Here's a few more food influencers that we love: @downthehatchni, @belfastfoodbaby, @belfastfoodgirl, @eatoutbelfast, @belfastfoodie, @belfastfoodjunkie @belfastfooday, @twobelfastfoodies, @tablefor2belfast, @belfast_undercover_chef, @belfast_eats_ni, @eatingoutni and @eating_ideas.