Project management is all about ensuring that you deliver products and services for your customers correctly and on time. To guarantee this, it's important to use the right project management methodologies.
This includes everything from deciding on a project's:
Objectives,
Deliverables,
Features,
Tasks,
Schedules,
And costs.
The challenge of any project lies in the fact that it is not a routine procedure.
Instead, it is a short term mission that should be accomplished by a specific date, and planned measurements. Different project management methodologies are developed to adapt to the varying nature of different projects.
What Is Project Management?
Essentially, project management is the process of ensuring that products and services meet the customer's expectations and are delivered on time. Today, this is a distinct profession, involving the application of knowledge, skills, and tools to execute a project.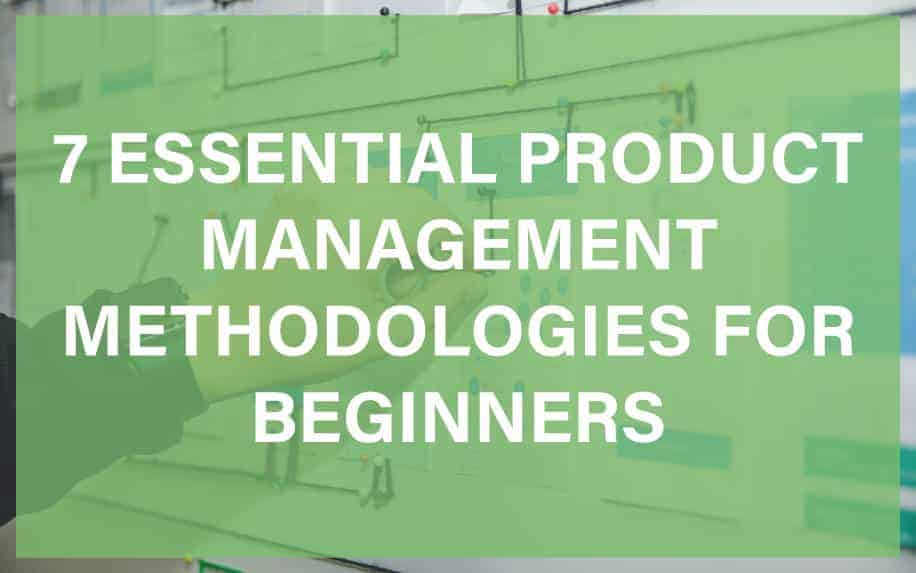 These procedures are divided into five stages:
Initiating,
Planning,
Executing,
Monitoring and controlling,
And closing.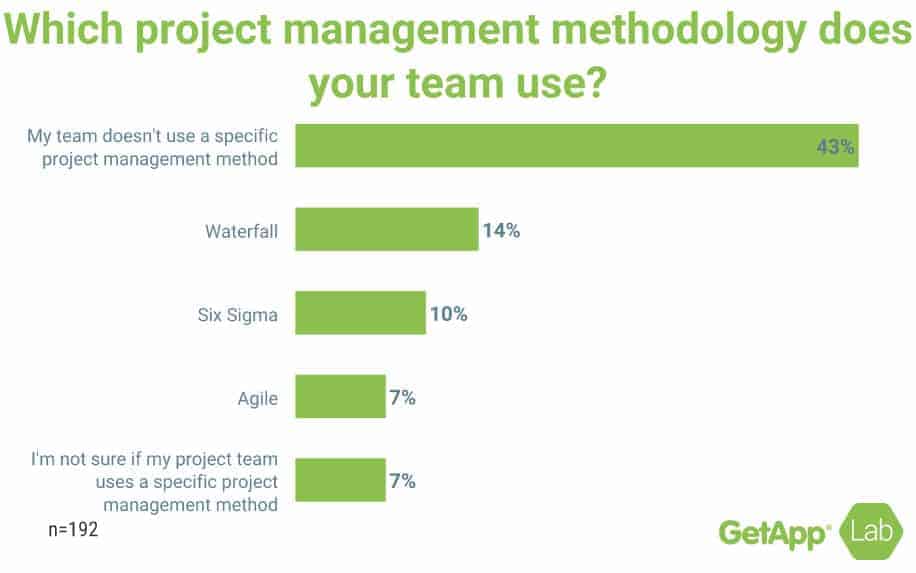 What is a Project Management Methodology?
Project management methodologies are the different frameworks you can use to plan, execute, and deliver a project. This includes the ways you will communicate, follow up, and make changes to your initial plan.
Methodologies also take the project's objective, budget, and nature into consideration. Some methodologies may suit certain projects more than others. For example, some project methodologies are specific to certain industries.
Project management methodologies allow the management to control and monitor a project through effective decision making and problem-solving. This can prevent issues from arising, including miscommunications or missed deadlines.
The 7 Key Project Management Methodologies
So how do you know which project management methodologies are right for you?
The key here is to understand the basic ideas behind each of the seven main methodologies. Each has its own pros and cons, which make some more suitable for different industries and business models.
Traditional Project Management Methodologies: Waterfall
The Waterfall system is one of the traditional project management methodologies. It follows the natural sequence of execution of the stages of a project. In other words, a phase should be completely accomplished before moving on to the next one.
That is why it is known as a sequential approach.
This requires the elimination of risks or any unplanned occurrences during the implementation of a project. Otherwise the project's delivery will be delayed.
For this reason, project managers following the Waterfall methodology have to do a detailed plan for the project beforehand.
This methodology minimised the scope for sudden changes. Therefore, it is convenient for projects with well-defined tasks and phases. It is generally best for projects with physical objects such as construction or hardware installation.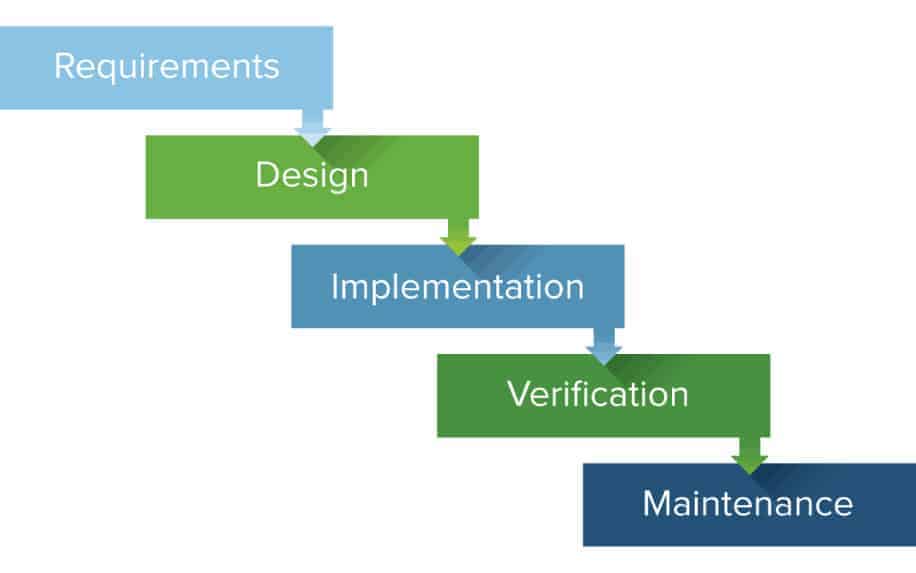 Agile Project Management Methodologies
As you can guess from the name of the methodology, this approach is all about being adaptive to changes. It is more flexible, and is designed to make room for changes that may come along the way during the implementation of a project.
Its core principles are:
Collaboration,
Adaptability,
And continuous improvement.
The agile approach runs in short phases called Sprints. Team members and their project manager conduct daily meetings to follow up on the accomplished tasks and discuss what they'll work on that day.
They also meet up at the end of every sprint to provide each other with feedback and report any obstacles they faced. Where necessary, these challenges can lead to changes in the project itself.
This methodology's strong point is that it pushes your team towards working creatively and efficiently. It is best for on-the-go projects such as marketing, design, and copywriting.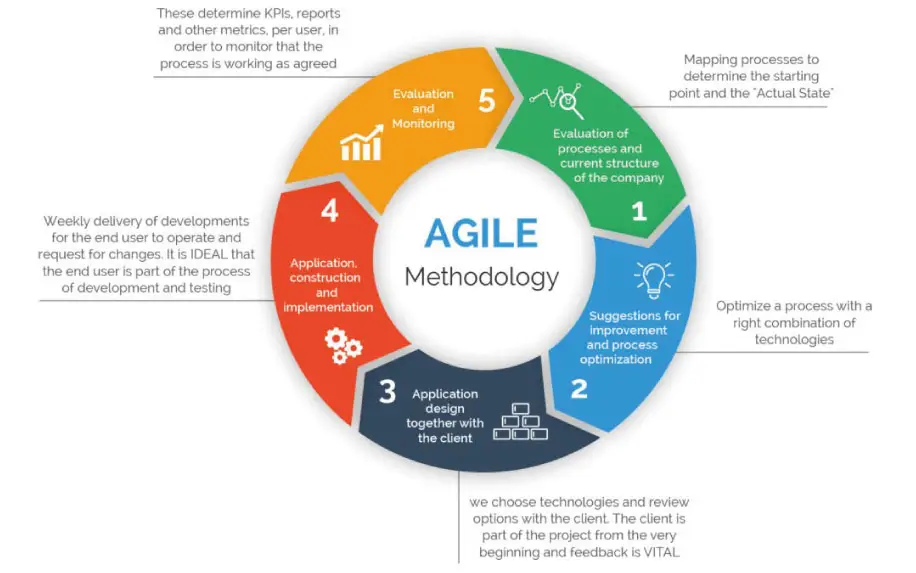 Change Management Methodologies: Extreme Project Management
Extreme project management is essentially the opposite methodology to waterfall. It provides maximum flexibility for adjustments and changes, without interrupting the path of the project's completion.
According to Wrike "In XPM, you can alter the project plan, budget, and even the final deliverable to fit changing needs, no matter where the project is." This is the perfect methodology for extremely short term projects that last for weeks or even days.
Process-Based Project Management Methodologies: Lean, Six Sigma, and Lean Six Sigma
Firstly, Lean methodologies are all about minimalism. This means that it intends to come up with the best outcomes using minimum effort, minimum costs, and minimum time. That concept is achieved by eliminating all forms of waste.
Secondly, the Six Sigma approach is what we call a "perfectionist" methodology.
It aims to increase quality and to reach a zero-defect rate. Therefore, if a project reaches 99.99966% as a quality score, it obtains the rating of a Six Sigma.
Finally, as you might guess, Lean Six Sigma mixes the two methodologies.
It follows the minimalist concept in addition to eliminating defects. This makes it favourable to many project managers since it guarantees quality and cost-efficiency and takes the shortest road to achieve both.
The PRINCE2 Methodology
PRINCE2 is probably the most elaborate project management methodology.
It is thoroughly planned and ensures the highest control over the whole project from start to finish. Therefore, governments, such as the UK government, adopt the PRINCE2 methodology for project execution.
The PRINCE2 approach includes seven principles:
Projects must have a business justification.
Teams should learn from every stage.
Roles and responsibilities are clearly defined.
Work is planned in stages.
Project boards are managed by exception.
Teams keep a constant focus on quality.
The approach is tailored for each project.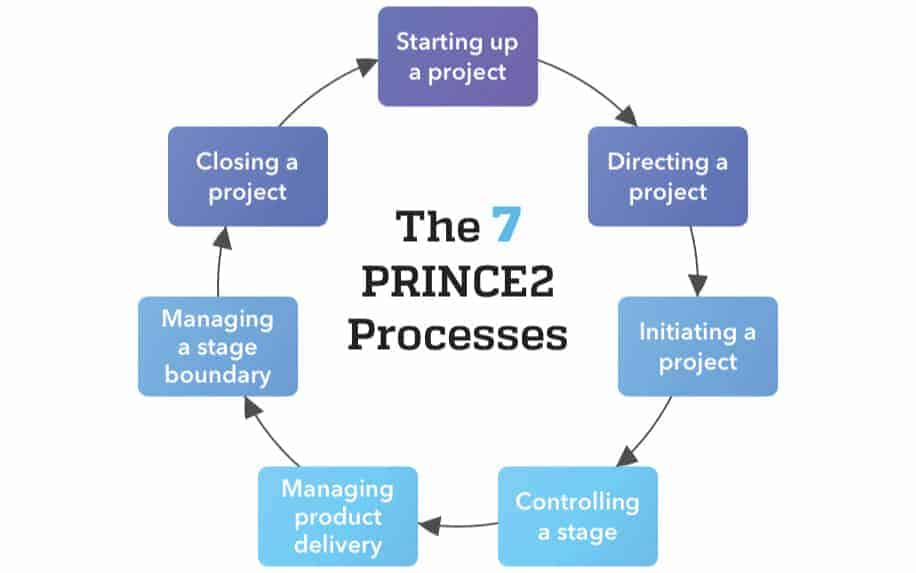 PRiSM Methodology
PRiSM stands for Projects Integrating Sustainable Methods. In brief, this methodology may be called the "eco-friendly" methodology. It prioritises the protection of environmental resources and ensures that the project is safe to the environment.
Typically, this means dividing projects into four key stages:
Concerned groups,
Sustainability orientation,
Organisational orientation,
Results.
Benefits Realisation Methodology
The Benefits Realisation methodology commits itself to provide maximum value to the customer. Of course, commitment to the customer's time frame and budget matters, but ensuring value is its top priority.
The benefits realisation methodology divides projects into four stages:
Identify and structure,
Planning benefits,
Monitoring and optimisation benefits,
Realise and evaluation benefits.
In other words, the core goal at each stage is to add value to the project.
An Overview of Project Management Methodologies
Project management methodologies are developed to facilitate leadership and to establish a strong building strategy towards achieving a goal. Understanding different project management methodologies help you reach better outcomes.
As a business owner, most of the time you are leading teams, projects, and departments; therefore, you must be fully aware of different project management methodologies and how to implement them.
Select a suitable methodology according to the nature of each project you lead. In addition, always consider the nature of the team as well, observe their history, and their ability to succeed at meeting the methodology's requirements.
Invest time in developing your team of project managers, too. This will guarantee to get the best performance and will make you feel more confident about future project delegations.