How important is marketing strategy? Put simply, it should be the starting point of everything you do online as it will guide, justify and add purpose to all your marketing efforts.
A marketing strategy is so essential we'd recommend making it an immediate, urgent priority if you don't already have one in place.
Read on to discover an overview of everything you need to know…
What Is Marketing?

The Chartered Institute of Marketing (CIM), the biggest marketing body in the UK, defines the term 'marketing' as, "The management process responsible for identifying, anticipating and satisfying customer requirements profitably".
Another definition ois presented by the American Marketing Association: "Marketing is the activity, set of institutions, and processes for creating, communicating, delivering, and exchanging offerings that have value for customers, clients, partners, and society at large".
Marketing is what a business does to help the buying and selling of products or services. It's the process of understanding what potential customers want and value, and then figuring out the most appropriate way to offer it to them.
It's putting the right product in the right place, with the right price, at the right time.
You want people to buy your products or services. So how do you present what you offer in a way that appeals to your target audience? Why should they choose you over your competitors?
That's what marketing is here for.
Marketing is a vast field composed of multiple components falling within a marketing strategy. It is incorporated throughout your business and crucial to your success. It is everything from the research you do to identify your target audience and then to understanding them, to promoting your product or service, to where you distribute it, to the service you provide your customers.
To be a successful marketer, you need to thoroughly understand your customers. You need to listen to your audience and constantly improve upon your business to meet their needs. Crucially, communication is always key and must be maintained.
B2C Marketing:
Also referred to as business-to-consumers. In B2C marketing, businesses sell products or services to consumers for their personal use.
What makes B2C marketing different?
B2C takes a shorter time to process than B2B
It's easier to form a relationship with a consumer than with a business
Decision-making is simple where a consumer usually makes it based on price and product
Consumers are influenced by emotions
Buying decisions are mostly based on quality, price, security, and emotional connection
B2B Marketing:
Business-to-business marketing. B2B marketing's the one business targeting another business.
What makes B2B marketing different?
B2B takes a lot longer to process than B2C
It's a relationship-driven marketing communication that requires time and focus
The decision-making process is complicated as the sale goes through numerous people before it gets an approval
Not influenced by emotions like consumers are
Buying decisions are mostly based on increasing profitability, the level of credibility, and improving productivity
Most businesses target both consumers and businesses simultaneously but with different messages to reach such different audiences.
More recently, marketers have started realising the benefits of converging B2B and B2C marketing.
What is the Process Behind Marketing Strategy?
A marketing campaign without a strategy is a direct route to lost opportunity. Any campaign needs a marketing strategy and any marketing strategy needs to follow marketing strategy steps to be implemented properly.
This process should outline a simplified map of the company's objectives and how to achieve them.
A marketing strategy should span one year. Long enough to achieve long-term objectives but short enough to be flexible to change.
Naturally, any company's main objective should be securing their customers' satisfaction with their products and services and to be leaders in their category.
Three Phases of Strategic Marketing Process:
1. Planning Phase
The most important phase of any marketing campaign, it analyses everything and gives an overall picture on the state of the organisation.
SWOT Analysis:
Analysing the strengths, weaknesses, opportunities, and threats of your business to find out your company's position in the market.
Ask as many people to contribute in this as possible to get different perspectives and points of view.
Knowing what you're good at and what you lack will help you to in forming an effective marketing strategy.
After completing the analysis, use the results for developing a marketing plan that's measurable and attainable.
Marketing Mix
After determining the customers' needs and deciding on the product, you should develop a marketing mix. This will focus on the four P's and the budget needed for each of them.
Set Customer and Product Goals: 
Set goals: Setting goals meets customer needs to increase a product's success rate.
Points of difference: Find your product's unique selling point that makes it superior to competition.
Positioning: Position your brand as the "go-to" product in people's minds. Associate your brand with the solution your customers need.
Target market: Select the appropriate target market based on research and commonalities to meet both needs and goals.
Market-Product focus and Goal Setting: 
Determine where the resources will be allocated and how to turn plans into actions.
Divide your customers into segments to find out which marketing techniques reaches which target segment. Set measurable goals to meet the marketing objectives.
Price strategy: Price, discounts, payment periods, and credit contracts
Place strategy: Distribution channels, outlets, and the transportation to get the product to the consumer
Promotion strategy: Advertising, public relations, direct marketing, and sales promotions
Product strategy: Features, branding, and packaging
2. Implementation Phase
After planning the entire program, through a sales forecast and an appropriate budget, use the next four steps to put the program into effect:
Secure resources: Cash should be secured to develop and market products
Design marketing organisation: Rank the marketing to properly implement plans
Develop schedule: Give time for each task to be accomplished
Execute marketing plan: Implement the strategy and tactics in your marketing plan and pay great attention to detail
3. Evaluation Phase
Any negative deviation from the plan should be quickly corrected before it results in trouble for your company. Any positive deviation should be utilised and taken advantage of.
Keep evaluating the effectiveness of your marketing campaign and improve upon it as needed.
To effectively evaluate your marketing strategy, pay attention to:
Strategy versus tactics: The strategy are the goals put in place while tactics are the actions taken to achieve them
Measurable: Objectives should be measurable to know when you've achieved them
Actionable: Goals should be feasible through the tactics put in place to achieve them
Marketing strategy: Support your marketing strategy with a business plan that has tactical moves
What Are the 7 Steps of Marketing?
Like any competitive business, your ultimate goal is to get customers and the public engaged with you.
So what are the marketing strategy steps that any successful business should follow? And how would those marketing strategy steps achieve your goals?
Follow these seven steps that are a basic structure for how to develop a profitable relationship with your customers:
Step One: Set Marketing Goals
Set marketing goals that match your business objectives. Marketing doesn't exist on its own and aligning it with other business aspects will save you a lot of time and effort.
Your objectives should be SMART (specific, measurable, achievable, resourced, and time-bound) to be effective.
Build your brand identity: Build a brand identity that will stick in your consumers' minds. Find the empty space in the market that's enough for you to fit in. Position your products and your company in a way that makes them memorable.
Gain new customers and retain your existing buyers: It's important that you always continuously strive to gain new customers to keep moving forward with your business, while also keeping your older loyal customers satisfied.
Drive profitable sales: With time, your revenue should begin to exceed your cost expenses, just enough for you to make a sales profit. It doesn't happen overnight and it takes multiple steps and a great deal of effort, but when it happens, you'll feel the success.
Step Two: Determine Your Target Audience
Narrow down your target audience. Settle on exactly who do you want to target with your product and messages.
Create a character profile for your target audience. Make it personalizsd as if you're describing a specific person to help you better understand your target audience and their wants and needs.
This character profile should include your target audience's:
Demographics: Age, gender, geographic location, socioeconomic class, educational level, ect.
Psychographic characteristics: Interests, likes, dislikes, habits, hobbies, ect.
Media usage: How many hours do they spend on social media per day? How many hours do they spend watching TV or listening to the radio? How much do they rely on the media for information?
Behavioral actions: This examines their past purchase patterns and consumer behavior.
Step Three: Develop Your Offer
Understand your business and what you want to offer to your target audience.
Define the specific details of your product/service. Use the four Ps to help you develop a good enough offer to successfully attract your target audience.
Product: What's your product/service? Are there any further incentives, such as guarantees or customer service? Moreover, what sets you apart from your competition?
Price: How are you pricing your products/services? And is your price worth what you're offering?
Place: Where can consumers buy your products? Can they find your offerings in various locations?
Promotion: Are there any special offers or time limits? Moreover, how do you communicate with your customers?
Step Four: Be Creative
Be creative in how you present your product/service to your target audience and the public.
Branding: What's your brand's position in the market? Is your brand identity consistent and vividly established in your advertising?
Product benefits: What benefits does your product offer your target audience?
Media: Creative presentation is influenced by which media channel you're using. Consider advertising through owned media, paid media and social media.
Call-to-action: How will your advertising get people to take an action and go buy your product? How will you persuade them to take that step?
Response channels: How should your customers respond to your call-to-action? Online, or through going to retail stores, or phoning you?
Step Five: Choose Your Channel
Choose the medium to distribute your messages in a format that is easy-to-consume for your audience and make sure it reaches the maximum amount of potential customers.
Owned media: Media platforms owned by your company such as your website, email, and blog.
Paid media: Media platforms owned by other media entities so you would have to pay to use them.
Step Six: Test Your Marketing Strategy
After planning your strategy and executing it, you need to keep improving upon and adding to it. How do you do this?
Run several tests and retests to make sure that the results are accurate and haven't changed over time.
So what should you be testing?
Target market: Are you targeting the right people? Moreover, are they interested in what you're offering? Should you expand your target audience? Or would it be better to work on retargetting your products?
Offers: Is there anything you want to change about your offerings? Or are the price, packaging, and features suitable enough?
Creativity: Is your advertising creative enough to capture the minds and hearts of your consumers? Are the visuals and the text creatively attractive?
Media channels: Are you using the appropriate media channels to reach your target audience at the right time? Is the format of your campaign suitable to the media you're using?
Devices: Are you exposing your audience to your marketing campaign on different devices that they use, such as smartphones, tablets, and computers?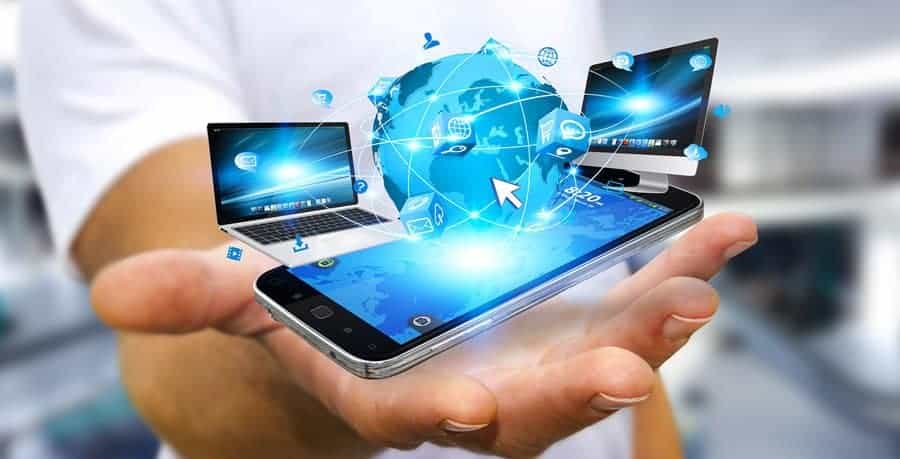 Step Seven: Measure the Results of Your Success
This last step is the main reason why we put SMART objectives that are specific and measurable.
The only way to know if your marketing strategy has truly succeeded or not, is through measuring the results and whether they met the pre-set goals, fell short, or exceeded expectations.
What Are the Four Basic Marketing Strategies?
In 1960, E Jerome McCarthy, a marketing professor at Michigan State University, developed the concept of the four Ps which were incorporated in the marketing mix. He first mentioned this concept in his book, "Basic Marketing – A Managerial Approach".
The four Ps help in the planning of any successful marketing campaign. They're the necessary elements for any marketing plan.
Product, price, placement, and promotion define your marketing options as they help your offering to meet the needs and demands of your target audience. When properly understood, the marketing mix is a major key for the success of any business.
Product
What are you offering your customers? What problems will you want your product to solve for them? Are you offering one product or many?
A product can be a tangible good or an intangible service that meets the needs and wants of your consumers.
If your product doesn't have a feature that your customers look for, think about either improving upon your existing product or expanding your line of products.
Understand your product well and make it unique enough so that you can successfully market it to your target audience. Finding your unique selling proposition is imperative.
Additionally, the more products you offer, the more attractive you are to consumers.
Your offering should include quality, features, design, variety, packaging, branding, and services.
Price
How much money will your customers pay to buy your product or service? How much does this depend on your product's popularity?
Settling on a price depends on multiple factors, such as covering costs, the financial standing of your target audience, and your brand's popularity versus the competition's.
After calculating the sum of all your cost expenses, calculate a unit's sales price by dividing the total cost by the amount of products sold. After that, add your desired profit-per-unit to the unit's cost.
Price is affected by product life cycles, supply and demand, and sales cycles.
Some businesses might choose a lower price strategy to beat out competition, while others may choose a high price strategy to give its product a certain luxurious brand image.
The price should take into account the listing price, discounts, payment periods, and credit terms.
Placement (Distribution)
Where will your product be available for sale? What do you do to make your product available to your consumers? What are the ideal locations to turn potential customers into loyal clients?
The place involves everything starting from where the product is manufactured to where it gets stored up to where it's sold.
Some companies may decide on a physical location for their merchandise, while others prefer an online platform to showcase their products.
Of course, a product's target market and price all affect whether to place your product in a thrift store or in a high-end retailer. Your placement needs to compliment your product's strategy.
The place should take channels, locations, coverage, transportation, logistics, inventory, and assortments into account.
Promotion
How do you communicate your product's features and benefits to your target audience? How do you persuade them to buy what you're offering rather than turn to your competition?
A company might choose to market its products through an online marketing campaign or it might choose to advertise through traditional mediums such as print, television or radio broadcast.
Whichever channel is used to communicate, it needs to be suitable for the product, price, and your target audience.
Promotion can include advertising, public relations, social media marketing, video marketing, personal selling, and sales promotions.
How Do You Write a Marketing Strategy?
Now that you know how to go through your marketing strategy steps, how do you write a marketing strategy?
Your marketing strategy is a powerful part of your business plan. You need to make it as effective and as relevant as possible to your target audience.
Determine Your Unique Selling Proposition (USP):
Any marketing strategy should be based on a unique selling proposition.
A unique selling proposition is what makes your business stand out, it's what differentiates you among your competitors.
Make sure your marketing strategy is applicable to your target audience. Find out what your customers need, what they want, and what they expect.
Don't just stick to traditional traditional thinking. You can tweak your four Ps to adjust them to your target audience.
For example, use a website instead of a physical location for the place.
Gather all the data you can find to back up any decision you make. Through your research, prove that your pricing is appropriate for your product/service.
Use charts, graphs, images, and videos to present your ideas to your audience. Visuals attract the eyes and make ideas easier to absorb.
Keep a budget in mind when you're writing up your marketing strategy.
Your marketing strategy can look good on paper but unless you stick to a budget, it'll be difficult to achieve it.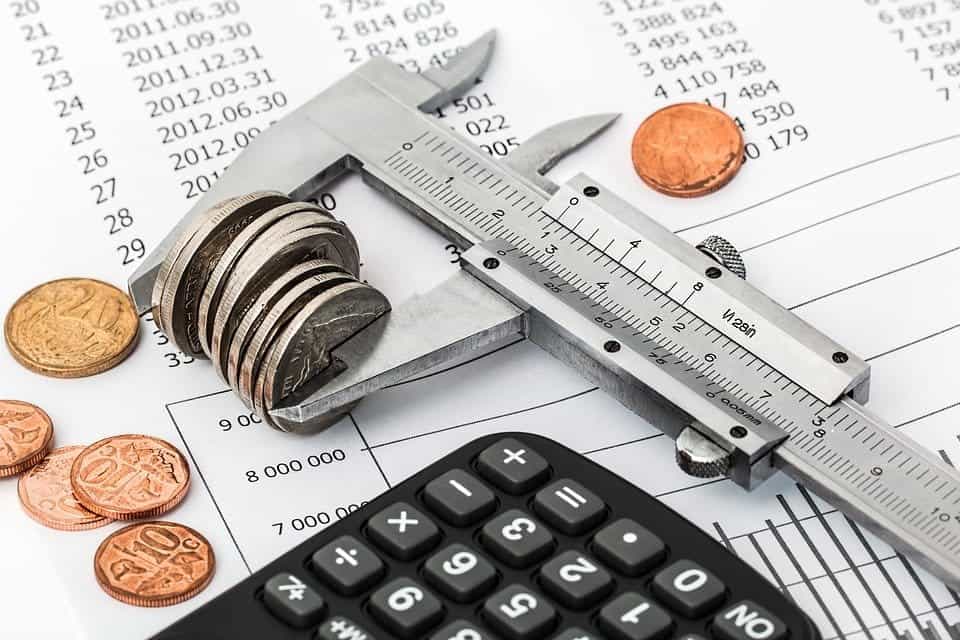 Summary: Think Strategy First
Make sure the marketing strategy steps you use are suitable for your specific business and always keep yourself up-to-date on the newest technology and trends.
A marketing strategy can vary from very simple to extremely complex, but it's hard to go wrong with these time-honoured marketing strategy steps.
Reach the right people, at the right time, with the right price, in the right place, with the right messages, through the right channels, and you'll be marketing your business in the best possible way.
Good luck!