In the tech circle, there are always two teams; those who prefer Android and those who prefer iOS. But when it comes to choosing an operating system for your business, the choice affects the daily productivity of your company. In this article, you will find a detailed guide to the ups and downs of both operating systems and advice on which to choose for your business.
Table of Contents
iOS or Android for Business: The Basic Differences
Google's Android and Apple's iOS are both operating systems used primarily in mobile technology, such as smartphones and tablets. They each offer a similar purpose but differ slightly from one another in their functionality and user experience. We have listed some of the basic differences below.
Customisation vs Uniform
Android, which is Linux-based and partly open source, is more PC-like than iOS in that its interface and basic features are generally more customisable from top to bottom. However, iOS' uniform design elements are sometimes seen as being more user-friendly.
iOS: Less customizable in terms of interface and settings.
Android: Highly customisable, allowing for a tailored user experience.
Popularity
Android is now the world's most common smartphone platform and many different phone manufacturers use it. iOS is only used on Apple devices, such as the iPhone. However, it's difficult to concretely say which is more popular, just because Android is more commonly used, there is no denying that there is a sense of superior quality from iOS users. But whether that's true or not is up for debate.
User Experience
iOS and Android both use touch interfaces that have a lot in common – swiping, tapping and pinch-and-zoom. However, iOS is known for its intuitive, sleek, and uniform design across all devices, which often translates to a smoother user experience. Android on the other hand offers a more customisable user experience, though the user interface can vary significantly across different devices and manufacturers.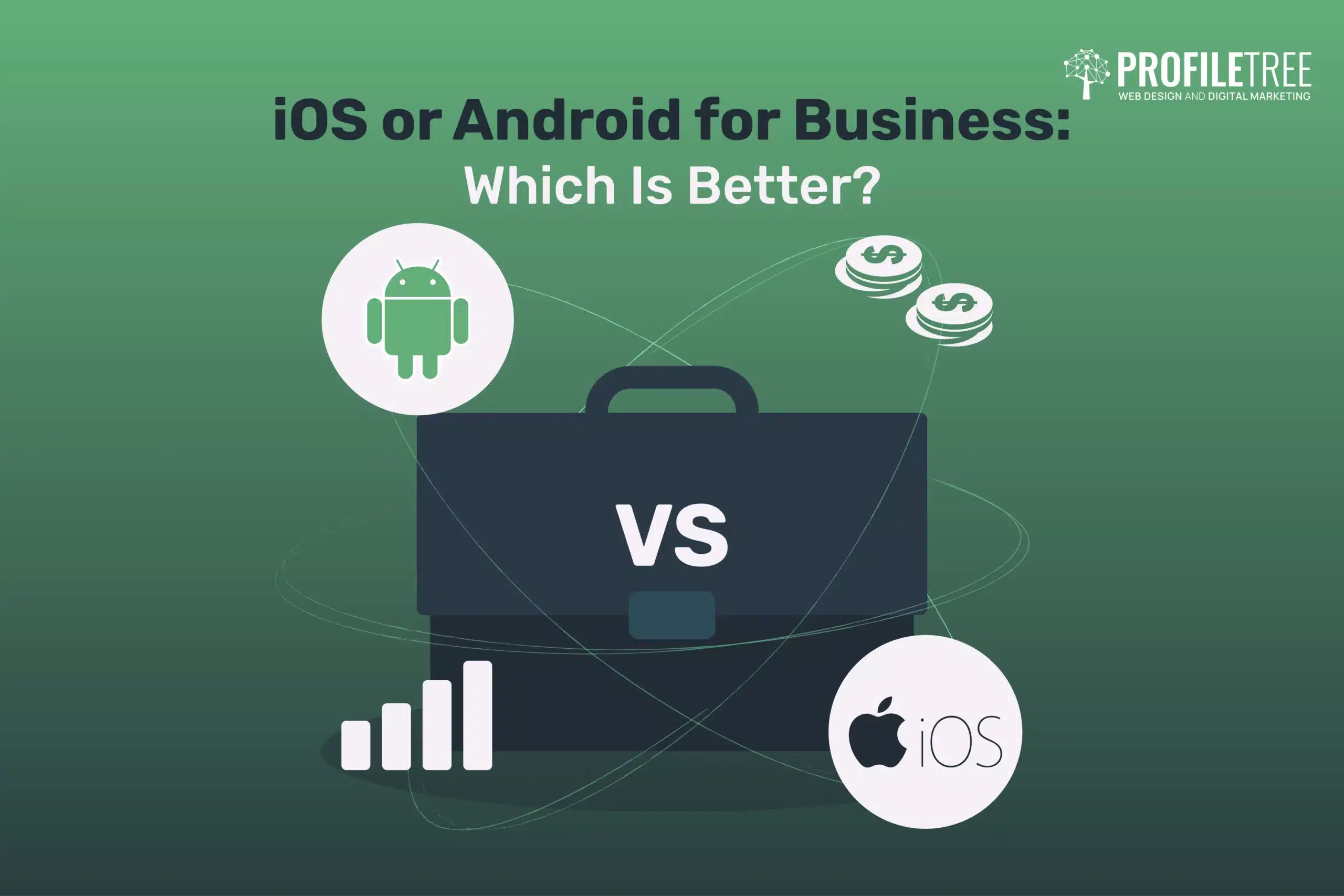 Format and Style
A status bar runs across the top on both iOS and Android, offering information such as the time, Wi-Fi or cell signal, and battery life; on Android, the status bar also shows the number of newly received emails, messages and reminders.
Both operating systems also boot to a home screen, which is similar to a computer desktop. While an iOS home screen only contains rows of app icons, Android allows the use of widgets, which display auto-updating information such as weather and email. The iOS user interface features a dock where users can pin their most frequently used applications.
Security
iOS is often praised for its robust security features. Apple's closed ecosystem and stringent app review process contribute to its reputation for being more secure. While Android has made significant strides in security, its open-source nature and diversity of app stores can potentially make it more susceptible to security threats.
App Quality and Availability
iOS sees new app releases and updates sooner, and developers may prioritise iOS due to its lucrative user base. On the other hand, Android has a vast selection of apps, but the quality can vary due to less stringent app approval processes.
Device Range and Cost
iOS is limited to Apple devices, which are generally premium-priced. Android is more commonly available on a wide range of devices from various manufacturers, catering to all budget ranges.
Integration with Other Devices
iOS boasts seamless integration with other Apple devices like Macs, iPads, and Apple Watches. However, Android is the winner for better integration with a diverse range of devices and services, especially within the Google ecosystem.
Support and Maintenance
iOS offers centralised support through Apple's customer service, which is great for business needs. With Android, however, support can vary widely depending on the device manufacturer.
Deployment and Management
iOS: Apple offers a range of enterprise solutions for deploying and managing iOS devices within a business. Android Enterprise also provides a suite of tools for managing Android devices in a corporate environment.
Long-Term Updates
iOS devices receive software updates for many years, ensuring that they continue to operate with peak performance. Similar to the points mentioned before, update longevity can vary significantly between manufacturers when using Android.
Privacy Controls
iOS typically offers robust privacy controls, which can give you a great sense of security for your business. Again Android does offer privacy controls, but the effectiveness can vary across devices.
Advice Before You Buy
You should choose your smartphone and tablet systems carefully, as switching from iOS to Android or vice versa will require you to buy apps again in the Google Play or Apple App Store. It's a big decision to consider, and choosing a mixture of both is not ideal as both operating systems are not made to typically integrate with one another.
What Is iOS?
iOS is the mobile operating system that runs on Apple's mobile devices, i.e. iPhones and iPads. It's the main software that allows you to interact with your Apple phone or tablet. First released in 2007, developers wrote iOS in multiple languages.
After Android, iOS is the most used mobile OS in the world, available in 40 different languages. Developers wrote it in C, C++, Objective-C and swift. The OS is a closed source rather than open source, and the Macintosh OS X base the operating system.
The first iOS was launched in June 2007, when the first generation iPhone was also released by Steve Jobs. Apple is constantly updating iOS to add new features on your Smartphone or tablet or actually improve the experience by tweaking existing apps and squashing any bugs.
It is also designed for use with Apple's multi-touch devices, the mobile OS supports input through direct manipulation. The system responds to various user gestures, such as pinching, tapping and swiping. Every new number labels each update, so it's easy to work out which version your iPhone or iPad is currently using and whether you need to update your Apple device.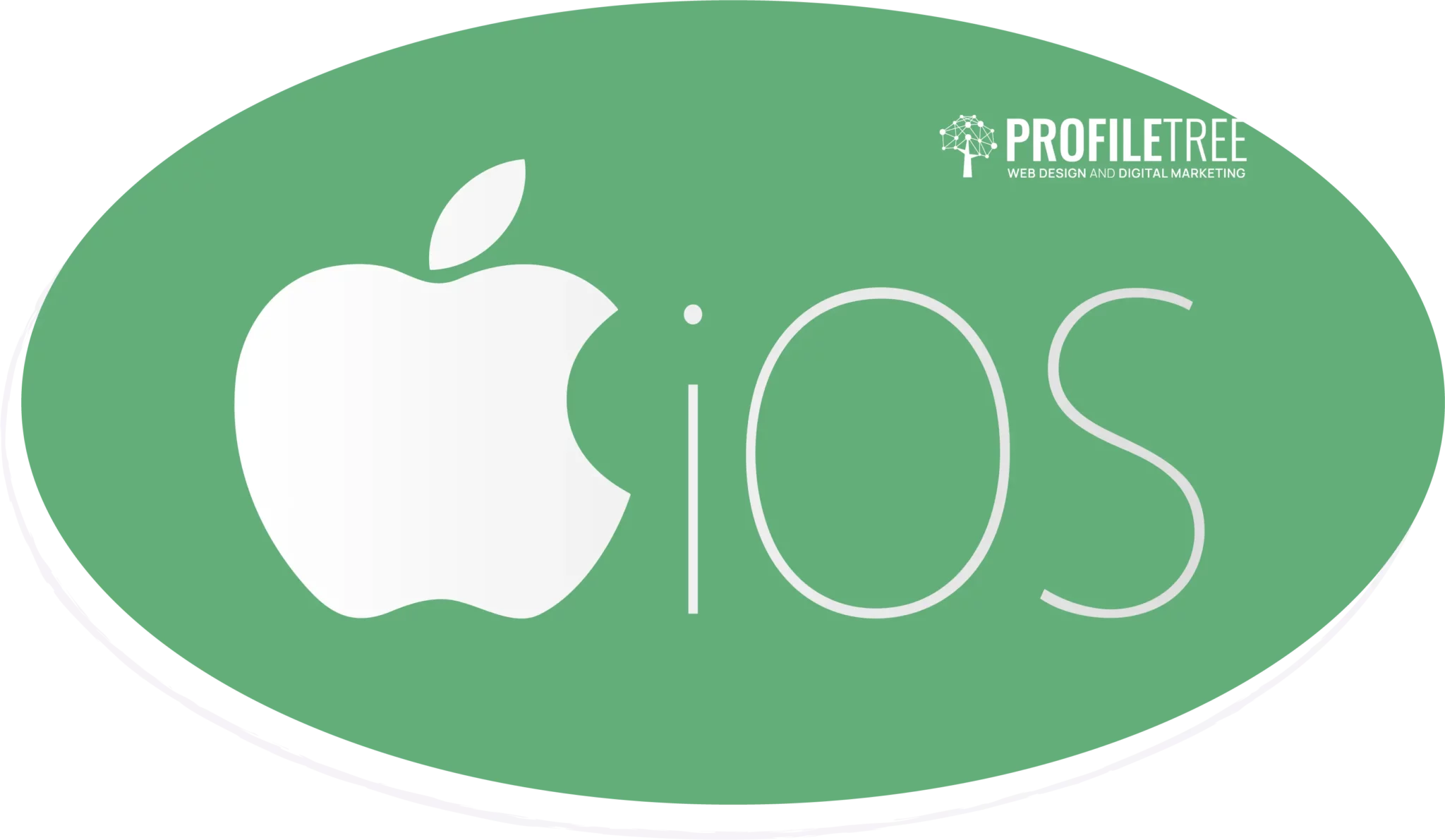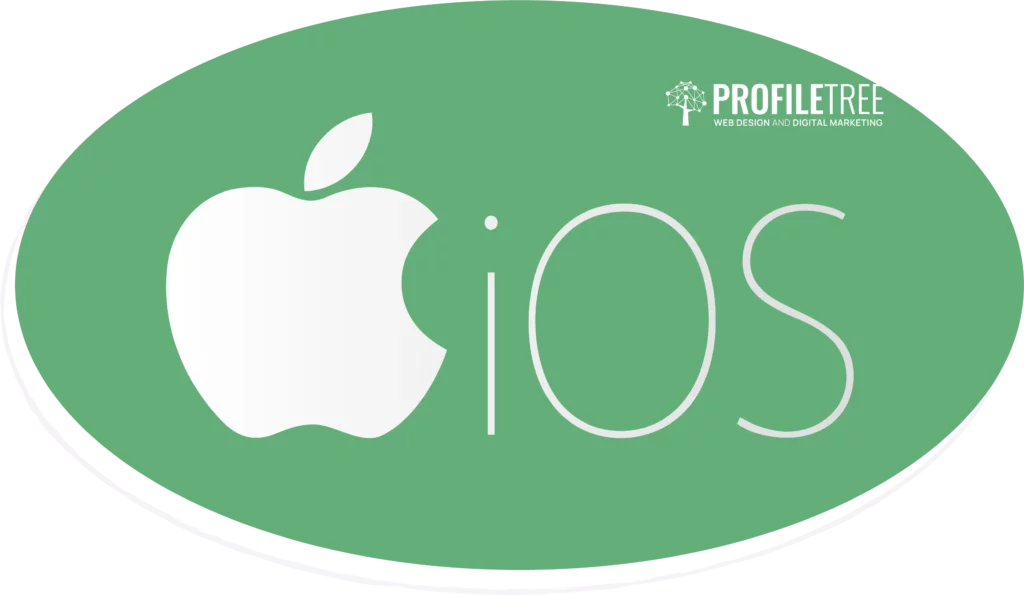 What does iOS stand for?
In the term iOS, the "i" stands for Internet and the "OS" stand for Operating System.
Why You Should Say Yes to iOS!
Even though the number of apps on the Android platform outnumbers iOS apps, the iOS apps offer unmatched quality, particularly in niches of media, children's apps or games.
HTML5 has all the potential to replace Flash to cater for the multimedia needs of users on the web. After all, it's already a big thing on the web, and better support will definitely boost the usage of Apple devices.
iOS icons are much more appealing and pleasant, developers designed them aesthetically and some folders and apps show notifications even without logging in. While in this area, Android suffers from limited capabilities.
The Apple App Store has long listings of apps which developers manage categorically. It shows iPhone and iPad apps differently in sections. iPad apps are specifically designed to suit tablets as they have larger screens.
iOS is ahead in the race when it comes to power management. One of the reasons is that iOS is very responsive to all third-party apps that run in the background.
Apple surely provides its users with a better sense of satisfaction, and a lot of people vouch for it in their purchasing of a cell phone. Apple devices also have advanced functionalities and higher processor speeds with massive storage so that iPhone users can use small and feature-rich applications developed using Human Interface Guidelines for iOS development. This commitment to excellence in iOS and Android app development contributes to the overall appeal and user satisfaction associated with Apple products.
Why You Should Say No to iOS?
Just like anything in this world, there are downfalls to iOS that could lead to businesses reconsidering the platform. These are something to consider, especially when thinking of the workplace.
One of the issues would be network communication. If a user has an Apple device and the majority of the business is using Windows devices, they have trouble communicating.
iPads cannot map network shares unless you buy a third-party application- which isn't a good solution.
Another issue is file storage. Apple devices like to choose where to save their files which can confuse a lot of users. In theory, you should use the finder to go back and find the file, but if you forget the name of the file, it becomes challenging to find it.
A major issue to contemplate is considering the cost. Cost is another hurdle that Apple will have to tackle. iPads and Macbooks are the most expensive products on the shelf, and trying to convince a business to buy one for all of its users is a challenge.
Until Apple can make a more affordable product, I think that they will stay pretty low on the enterprise totem pole.
iOS also has the downfall of the inability to customise your devices for your convenience. From your phone screen to your Mac, you will have to get used to the look and feel of your devices and system for an easier user experience rather than customize it to your own liking.
iOS Latest Update
The latest update from Apple as of September 18, 2023, is iOS 17, which introduces a host of new features and improvements aimed at making the iPhone more personalized and intuitive to use. Here are some of the notable updates:
Communication Apps Update:

Major updates have been made to communication apps, enhancing the user experience in Phone, Messages, and FaceTime. For instance, FaceTime now allows users to leave video or audio messages when the recipient is unavailable, and also introduces expressive Reactions like hearts and balloons during calls​.

New StandBy Feature:

A new feature called StandBy has been introduced, which provides a full-screen experience displaying glanceable information when the iPhone is charging. This feature is ideal for viewing from a distance and can be personalized to show a range of clock styles, favourite photos, or widgets​.

AirDrop and NameDrop:

AirDrop has been made more user-friendly, with a new feature called NameDrop that allows for the easy exchange of contact information by bringing iPhone devices close together. This feature also facilitates content sharing and initiating SharePlay to enjoy music, movies, or games together​.

Visual Look Up:

Visual Look Up has been enhanced to work on paused video frames, enabling users to identify multiple subjects from the background of photos and videos, like food, storefronts, signs, and symbols​.

Siri Activation:

Siri can now be activated by simply saying "Siri", and once activated, multiple commands can be issued in succession without the need to reactivate the assistant​.

Privacy Updates:

New privacy features have been introduced, such as Communication Safety, which now extends beyond Messages to help keep kids safe when sending and receiving content via AirDrop, and Sensitive Content Warning to help adults avoid seeing unwanted explicit images and videos​.

Accessibility Improvements:

Several accessibility updates have been made, including Assistive Access, Live Speech, Personal Voice, and Point and Speak, to help users with cognitive disabilities or speech impairments use iPhone with greater ease and independence​.

Health App:

The Health app now offers mental health features, allowing users to log their daily moods and emotions​1​.

Offline Maps:

Maps now support offline navigation, enabling users to download specific areas and access turn-by-turn navigation, estimated arrival times, and other features offline​.

Profiles in Safari:

Profiles in Safari have been introduced to keep browsing history, Tab Groups, and Favorites separate for different topics like work and personal​.

Security Updates:

Additionally, Apple has recently issued security updates to address vulnerabilities in iOS and iPadOS, demonstrating a proactive approach to maintaining the security of its devices and protecting users from potential threats​.
This extensive update aims to enrich the user experience by adding new functionalities, enhancing existing ones, and addressing security concerns, indicating Apple's continuous effort to refine and secure its ecosystem. The iOS 17 update is available for iPhone XS and later models​.
Older iOS Updates
Apple continues to update its iPhone and iPad operating system throughout the year. Older versions included the iOS 12.1, features of this update include.
Bug fixes, as well as addressing a number of security vulnerabilities. As for iOS 12.1.2, some users experienced problems with mobile/cellular networks following this update.
The first update brought the most changes as they released it with the new iPhone products. This update brings Group FaceTime, Beautygate fix, 70 new emojis and eSIM support. Smaller changes include improvements to the Measure app, better depth control for the XS, XS Max and XR cameras (you'll be able to see changes in real-time) and various bug fixes.
Group FaceTime, with up to 32 participants, was a new feature promised for iOS 12. Apple's delayed the release of this feature until 30 October.
People complained that images taken with the iPhone XS Selfie Portrait Mode made them look like they had applied a beautifying filter. Apple acknowledged a bug in the Smart HDR system on the iPhone XS was causing it to choose a longer-exposure base frame when constructing a Portrait mode image, softening the result.
New emojis include characters with red hair, grey hair and curly hair, a new emoji for bald people, more emotive smiley faces and additional emojis representing animals, sports and food, according to Apple.
What is iOS Android Theme?
"iOS Android theme" is a theme or customization pack designed to make the user interface (UI) of an Android device resemble that of an iOS device (iPhone or iPad). These themes are often sought by users who appreciate the aesthetic of iOS but prefer the functionality or affordability of Android devices. Here are some aspects related to iOS Android themes:
Appearance Modification:

iOS Android themes are created to bring the look and feel of iOS to Android devices. This may include iOS-like icons, wallpapers, animations, and other UI elements such as the notification shade and control center.

Launcher Applications:

Many iOS Android themes are applied using custom launcher applications. These launchers replace the default Android home screen and app drawer with an iOS-like interface.

Icon Packs:

Icon packs can be used in conjunction with custom launchers to replace the default icons of Android apps with iOS-style icons.

Third-Party Apps:

There are third-party apps available on the Google Play Store that provide iOS-like themes for Android. These apps may offer a variety of customization options to mimic the iOS appearance.

Compatibility:

The compatibility of iOS Android themes may vary across different Android devices and versions. Some themes may work better on certain devices or versions of Android.

Ease of Reversion:

Generally, reverting back to the original Android theme is straightforward. Users can simply uninstall the custom launcher or theme app, or select the default launcher in the settings.

Performance and Battery Impact:

Using a custom launcher or theme can sometimes impact the performance or battery life of the device, although the extent may vary based on the specific launcher or theme and the device being used.

Official Support:

It's important to note that these themes and customizations are not officially supported by either Apple or Google. Users may need to rely on community support or the support channels provided by the developers of the custom launcher or theme.
iOS Android themes offer a way for users to enjoy the aesthetics of iOS while retaining the flexibility and features of Android. However, users should be cautious and ensure they are downloading themes and launchers from reputable sources to avoid potential security risks.
Most Popular iOS Applications
All the apps listed below are some of the most popular apps of all time for iOS either because they solve particular problems or are just entertaining.
Facebook – This app has become even more essential than many iOS native apps. In fact, the Facebook app in many cases, is the reason why people reach out to their smartphones in the morning – to check what's new in their Facebook feed.
Facebook Messenger – In August of 2011, Facebook released a standalone app to separate instant messaging communication between Facebook users into a standalone app.
YouTube – YouTube is a video-sharing service where users can watch, like, share, comment and upload their own videos. The video service gains access on PCs, laptops, tablets and mobile phones.
Instagram – Instagram is a social networking app which allows its users to share pictures and videos with their friends.
Skype – Skype is a VoIP service which uses the Internet to allow people to make and receive free voice and video calls online for free or for cheap.
WhatsApp – WhatsApp is free to download messenger app for smartphones. WhatsApp uses the internet to send messages, images, audio or video.
Google Maps – Google Maps is a Web-based service that provides detailed information about geographical regions and sites around the world.
Twitter – Twitter is an online news and social networking site where people communicate in short messages called tweets. Another description of Twitter and tweeting might be micro-blogging.
iOS or Android: What Is Apple Doing to Help Your Business?
According to AppleInsider, the trending operating system company has partnered with SalesForce. Apple is running with SalesForce to improve how the customer relationship platform works on iOS.
This includes new functions for the principal Salesforce application; it also provides the introduction of tools for developers to construct native iOS applications that use SalesForce's carrier.
SalesForce will redesign its mobile application to provide clients "quality experience on iOS" that take advantage of the working system's precise capabilities; this includes Siri Shortcuts, Face ID, and Business Chat, with the launch expected in early 2019.
As a part of the application push, Salesforce may even introduce its first-ever Trailhead cell phone application; this is for the organization's ability to gain knowledge of the platform in the next 12 months. There are also other iOS applications planned to serve the particular client's wishes of diverse industries and small businesses.
Apple Inc. is known for constantly trying to make things easier for its target audience; one of its target audiences is business executives and the corporate world. Developers of iOS have attempted to facilitate their operating system to ensure that people from corporations are in control and organized.
It's not just the operating system that is facilitating the business world; there are applications that exist solely to help make life easier for the corporate client. The next section of this article is a list of the top trending iOS applications for businesses, small or big.
Best iOS Applications for Business
A businessman is a full-time executive who has to manage a thousand things around the clock. Hence, any businessperson can't afford to follow 9-to-5 working hours if he has to stay ahead of the race. And this is where the best business apps for iPhone come into play!
Smartsheet – Smartsheet is a project management, collaboration and crowd-sourcing tool available as a Software as a Service solution. Smartsheet is accessible and manageable over the Internet.
QuickBooks – Considered to be one of the most accounting apps, QuickBooks' main design is to take away all the stress from account management. With it, you can create and send professional invoices and estimates to your clients.
Microsoft PowerPoint is arguably the most popular presentation app across all platforms. What stands out in this app is the familiar interface coupled with the easy-to-use tools. Therefore, creating and editing presentations is a pretty simple task.
Google Calendar – If you want to plan your meetings smartly and keep track of them with ease, go for "Google Calendar". The app automatically syncs events from Gmail and updates them in real-time. It syncs all of your schedules across the platforms so that you can remain in sync with them.
Spark is the smartest email app I've tried. The app has a highly intuitive interface and makes it very easy to manage emails. The inbox allows you to quickly access important messages and gets rid of unnecessary ones. It categorizes your emails as Personal, Notifications, and Newsletters.
Customised B2B Applications
According to BuildFire, there is a very common way for iOS to incorporate into the B2B world applications. There are many companies dedicated to B2B marketing, and they use applications to do it.
iOS fits into all this by allowing B2B marketing companies to distribute their product through the Apple App Store. Any B2B marketing application would be available for any iOS user with an iPhone and an iPad.
Distributing through the App store is a practical option because it's available to a wide audience; this is fine because your target audience is already out there and active on this platform.
Ad-hoc deployment is a method that connects B2B customers to an application of their choosing. It is typically used for temporary distribution or private beta testing. But, this can definitely be a reasonable option to get an application into the hands of B2B customers.
Ad-hoc writes with a binary code. However, this code isn't compatible with every single iOS device. So the developers of the application need to take extra steps to get it to their clients.
Developers need to have the UDID of each device that they use to access the application. Then, it'll need to register each one of these devices to the Apple Member Center.
The company will use a binary code to deploy the custom B2B application. Developers can deliver the app to B2B clients via email or with a shareable link for downloading it.
This strategy makes it easy for any device to install the preferred application for B2B that has had their UDID previously registered with the member centre.
What Is Android?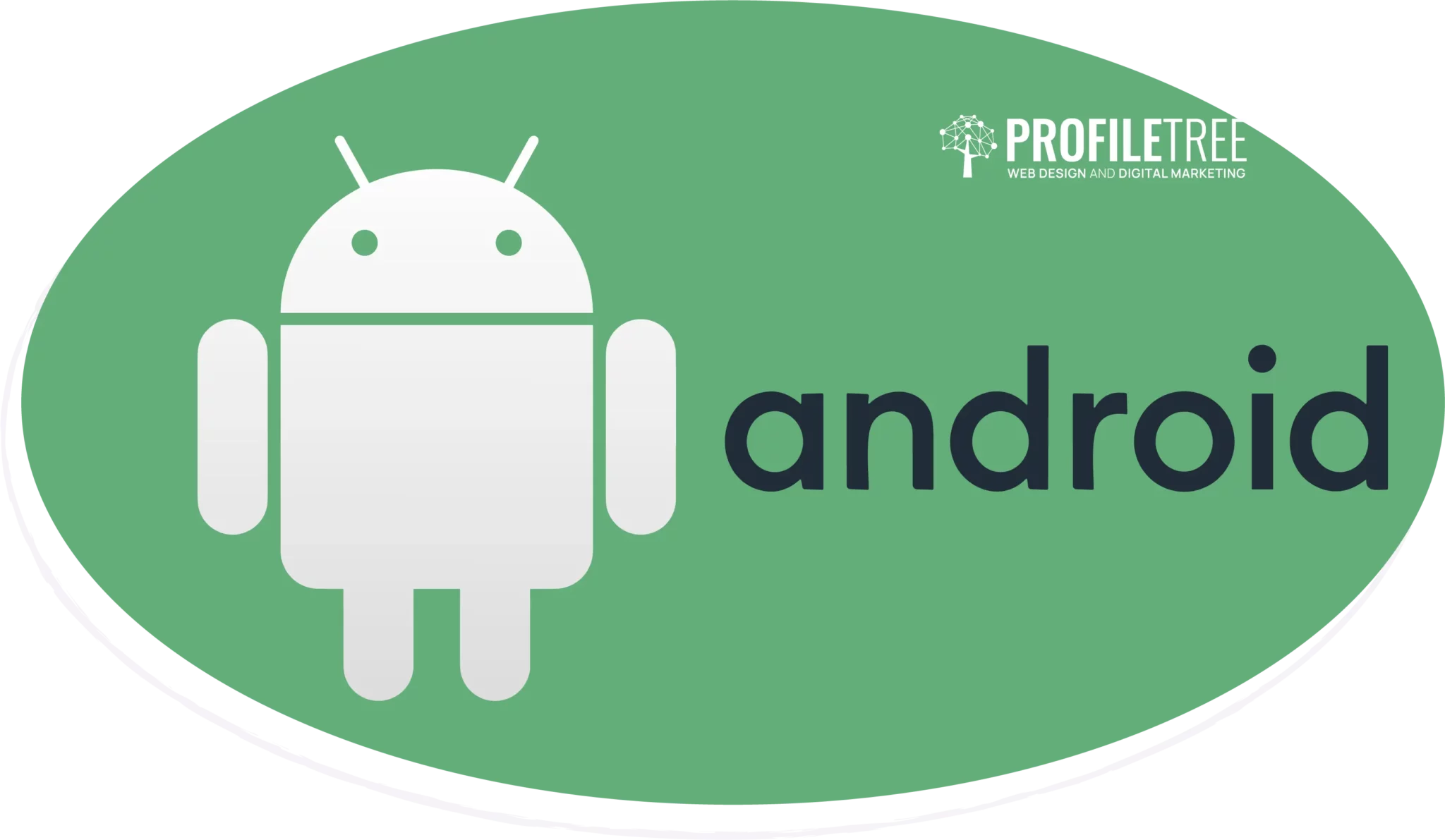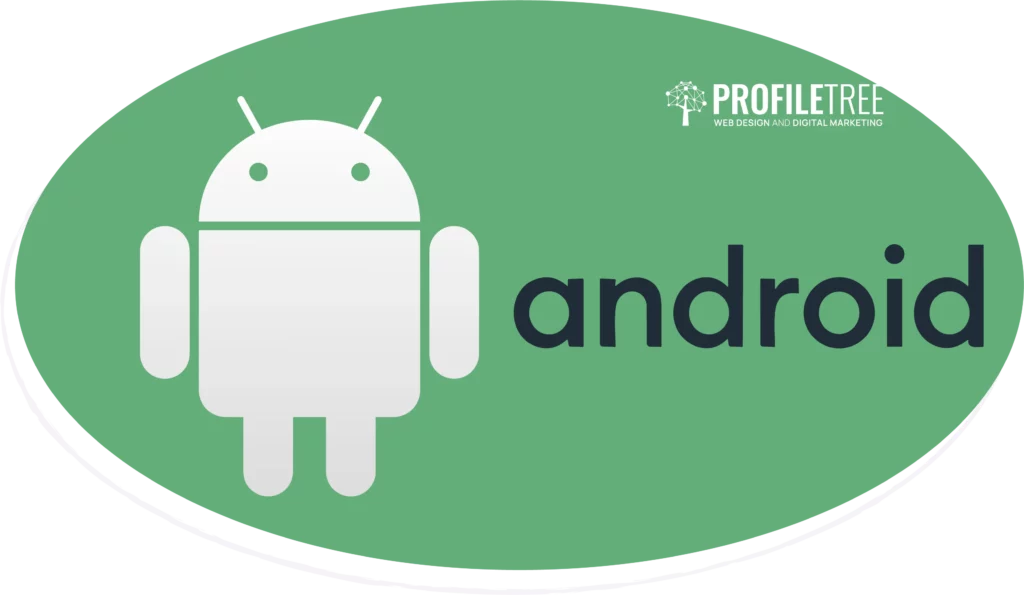 Android is a cellular operating system that Google developed; its primary purpose is to design for mobile devices like smartphones and tablets. Secondary purposes of Android are utilised for game consoles, digital cameras, Personal Computers (PC) and other devices.
Android Inc. is the developer of this operating system; then, Google bought the operating system in 2005. In 2007, Google unveiled Android under their umbrella, along with the first cellular and commercial Android device in 2008.
A mobile operating system (OS), is a combination of features of a personal computer operating system with other aspects useful for handheld devices.
Mobile systems contain a wireless built-in modem and a SIM tray for telephone and data interactions; modern mobile systems have a touch screen, cellular data, Bluetooth, WI-Fi and Global Positioning System (GPS).
Android is a well-known mobile operating system, more popular than most operating systems for desktops and smartphone use. It outnumbers the number of uses of the popular desktop operating system, Windows. Android currently runs on the following cellular devices: Google Pixel Devices, OnePlus 6T, Sony Xperia and others.
This mobile operating system has been the most sold operating system on an international level; smartphones have been utilizing Android at top speed since the beginning of 2011 and on tablets since 2013.
Starting from May 2017, there have been over two billion active users of Android every month; it is the largest installed base of any operating system.
iOS or Android for Business: The Perks of the Android OS
Android is a mobile operating system that users have been loyal to throughout their lifetime. Users are loyal to Android because of the plethora of benefits that they gain. Four main benefits have been the selling point: removable battery, better hardware, universal chargers and more user-friendly.
Removable Battery – Many Android devices have the option of manually removing batteries. This allows for a replacement for the battery without changing the entire cellular phone. Android also has expandable microSD card slots, a bonus for users who need the space.
Better Hardware – Android is an operating system that doesn't hinder other companies that produce cell phones from using it. This means that the operating system is not limited to a certain device; Android gives the user more access to more phone options. Due to this conflict, many phone production companies are competing for the best Android experience with constant development and improvement.
Universal Charger – An Android device has the all-in option of using any charger to connect a phone. Many Android users don't have to search the limited market for a certain phone jack. Android offers a universal charger that charges any phone that is Android with any available phone jack.
User-Friendly – Google Play, the application store for Android users, have over 2.5 billion applications to choose from. Google Play is famous for its user-friendly experience and its easy access to free applications; it's super easy to find the right application on Google Play, and it's almost always free of charge.
iOS or Android for Business: The Bad Things about the Android OS
However, there are disadvantages to Android and its usage; the drawbacks are something users should consider. Android's disadvantages are mostly device defects such as: overheating, storage and safety, efficiency and defects in applications.
Overheating – Android phones are commonly known to have a problem with overheating. This issue occurs mostly when users play games filled with heavy graphics or perform high-productivity tasks. Overheating usually occurs in the summer, rather than winter, because of the heat in the atmosphere.
Android devices overheating affect the user experience and the phone's battery life.
Storage and Safety – Android devices contain a heavy operating system, and users leave applications to run in the background; users may have closed the application, but it still runs regardless.
This storage issue has caused the battery life of Android devices to fail indefinitely. As for safety, storing data on Android devices is a tipping point on the con side. Saving data and the fear of losing raw data is a constant fear that users have. Even though several applications help back-up information, there is no permanent solution.
Efficiency – Efficiency on Android phones has the inclination to decline if users install too many applications. Android phones have reduced efficiency under the circumstance that multiple applications are being used simultaneously in the background.
Defects in Applications – Some applications update without consent from the user, which takes up unnecessary space on the Android device. This leads to the battery life failing and declining efficiency.
Latest Android Version
The latest stable version of Android as of January 2023 is Android 13, which was officially released on August 15, 2022. However, the development for the next version, Android 14, is well underway. As of February 2023, Android 14 was available as a developer-oriented beta, with a more user-friendly beta expected to be released in April 2023, leading up to the official release slated for August 2023. This upcoming version is anticipated to bring several quality-of-life improvements such as better battery life, improved accessibility, and a revamped back navigation gesture.
Moreover, as of October 2023, it appears that Android 14 has been released with some new features including more customization options and better support for hearing aids​2​. This aligns with the release notes from Android Developers which mention the release of Android 14 builds suitable for general use as of September 20, 2023​.
While Android 14 has started rolling out, the latest full version that's widely available is still Android 13, with Android 14 Beta 2 being available for those interested in trying out the new features ahead of the official release​.
It's evident that Android is on a continuous path of development with regular updates, each bringing new features, improvements, and refinements to the platform. Users looking to experience the latest features and improvements can explore the beta versions of Android 14, or wait for its official release, while others may choose to stick with the stable and tested features of Android 13.
Types of Android Systems: From Cupcake to Android Pie
There is a myriad of android systems, the oldest is Android Cupcake, and the latest is Android Pie. Android 1.5, also known as Cupcake, is the oldest version of the Android operating system. Choosing the right version to target is a crucial decision for any Android app development company to ensure compatibility and performance across a wide range of devices and users.
Three main features highlight the 'Cupcake version.
The first feature is that the operating system supports an on-screen soft keyboard for mobile devices. Most cell phones no longer have a physical keyboard; this is vital for Android devices that support the on-screen keyboard.
The second feature is the ability to video record and upload videos on Youtube; this allows users to record any moment during their lifetime and document it.
The third and final feature of the 'Cupcake version is the faster and more advanced interface in all applications.
As for Android Pie, or Android 9.0, three features improve Android devices.
The first feature is the Dashboard of the mobile device; this demonstrates a breakdown of how a user utilizes the Android device.
The Dashboard shows the most used applications and how many times a user operates certain applications daily; it also shows how many notifications a user receives.
The second feature is the Application Timer, which limits the amount of time a user can operate on applications. This hinders users from becoming addicted to certain applications. The final feature of the Android 'Pie' is the home button.
The home button allows users to control any gestures and navigate them. This feature allows the user to control the operating system without losing battery life.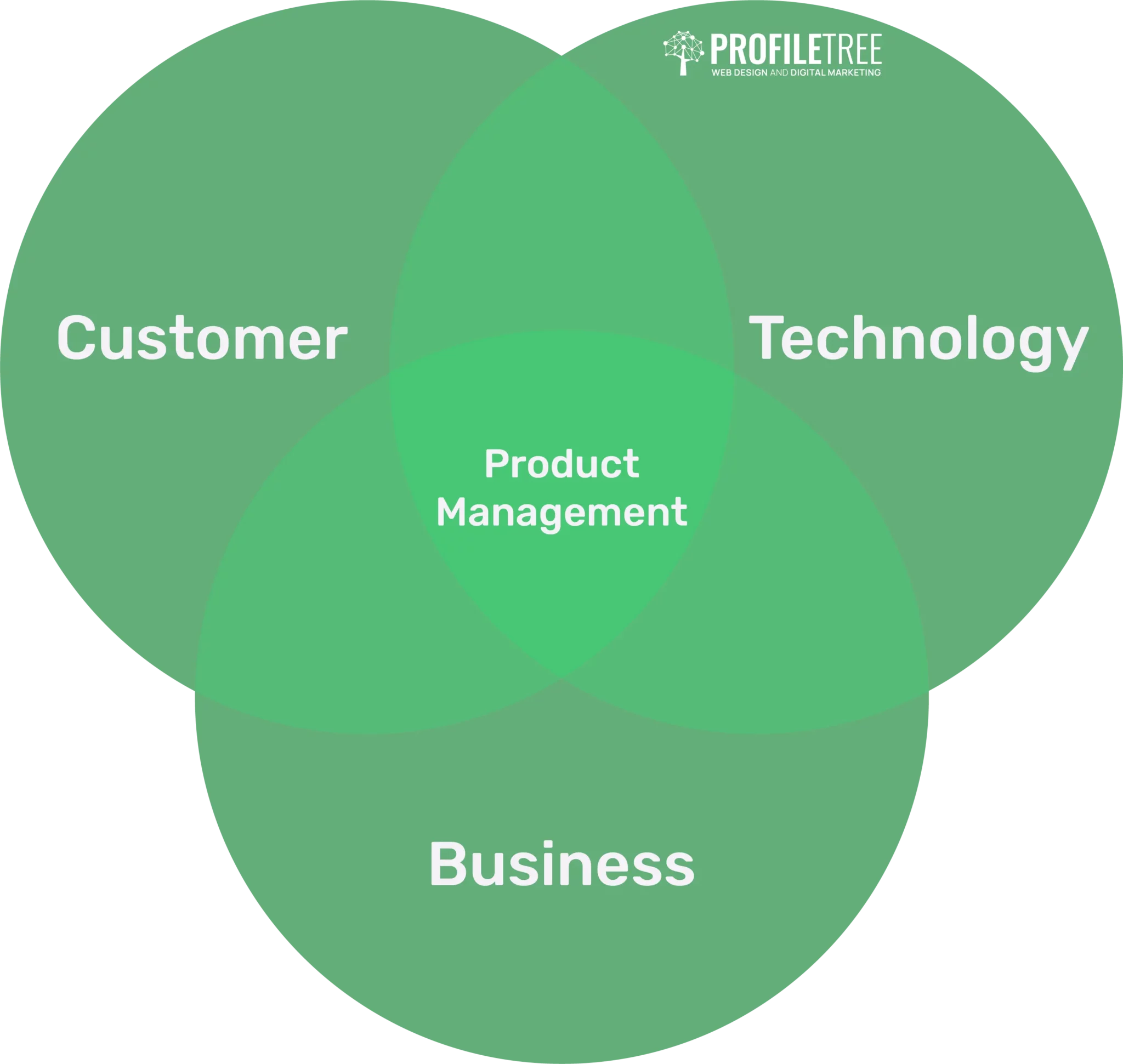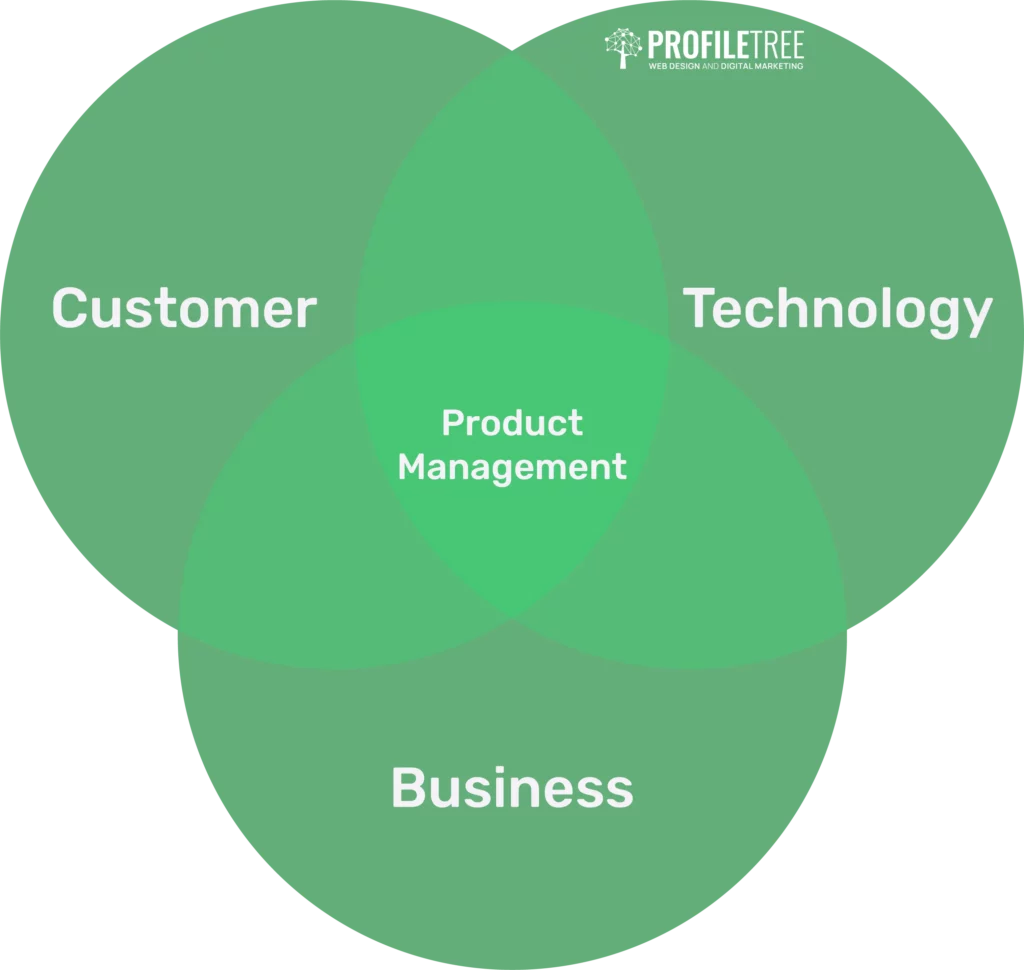 Most Popular Android Applications
According to AndroidAuthority, these are the top four most popular Android applications in 2019:
Google Play Music and Youtube – Google Play Music is an application that reads local files and the music a user prefers online.
The application allows the user to upload thousands of songs with free service. As for Youtube, it's always been a top trending application on mobile devices. Youtube allows the user to watch all kinds of videos and even upload user videos on the application.
LastPass Password Manager – LastPass is an essential Android application; it's a password manager that allows users to save their username and password information.
This is a safe and secure way for a user to store log-in credentials; it is done thoroughly and efficiently through cross-platform support, allowing users to access log-in information across multiple Android devices.
Pulse SMS and Android Messages – These two applications are famous for going above and beyond other applications on messages. Pulse SMS offers features such as password-protected conversation, dual SIM support and GIF support.
Android Messages, on the other hand, is much simpler than other messaging applications. This application is free and allows messages to live stream user conversations.
Walli – Walli is an application for background wallpapers, for entertainment use specifically. This application includes wallpapers of abstract, photography, the written word and other categories. Walli also allows user and artists to upload their work for the entire community to enjoy.
Other features include different sizes, sorting methods and user interaction. If there is any wallpaper that a user prefers, then Walli will help them find it.
Best Android Applications for Business: Kick-start Your Business with Android OS
As for the corporate world, there are many applications in the Android operating system that facilitates businesses. Android devices have a keen eye on taking care of the business life of users; it makes sure that the users can multitask with only one device.
According to Under30CEO, these are the best Android applications for business.
Evernote – Evernote turns the Android into an extension of a user's brain; it helps a user remember anything and everything that happens in their life. It's free and lets a user take notes, capture photos, create to-do lists, and record voice reminders.
DropBox – DropBox lets users bring all their photos, docs, and videos anywhere. After a user installs DropBox to their computer or device, any file they save to their Dropbox will automatically save to all their computers. It's free and easily accessible to all Android users.
Google Voice – Google Voice gives a user a single phone number that rings all their phones and saves their voicemail online; it also transcribes their voicemail to text. Other features include listening to messages while they are being recorded, recording calls, and making low-cost international calls.
Square – Square accepts payment everywhere, from garage sales to coffee shops. This application also has a free card reader. It accepts credit cards on Android devices with no contract, monthly fees, or merchant account required.
Document to Go 3.0 – Document to Go views native Microsoft Word, Excel and PowerPoint files and attachments. With the Documents To Go Main application, the user can access supported file formats, including .doc, Docx, xls, xlsx, ppt, pptx. There is a free version with many features and many more features with the paid version.
What Are the Differences Between iOS and Android?
There's been a constant bi-polarization between Android and iOS; each operating system has been competing to be the best in the industry. Even though they are both in the same industry, there are major differences in both mobile operating systems.
Target Audience – iOS users have always been loyal to their brands, while Android users are more commonly highlighted as an affordable audience; this is because there is more than one Android device in the market.
Android holds a bigger market share with a larger target audience. On the other hand, iOS may have smaller audiences, but there is a higher income level for iOS users.
Interface – Android and iOS are both operating systems used principally in mobile devices, such as smartphones and tablets. Android is Linux-based and partly open source; it consists of more features that resemble PCs than iOS does.
Android's interface and basic features are mostly customized from top-to-bottom, while iOS has uniform design elements. Most users find iOS more user-friendly than Android, which the latter considers to be more accessible.
Speed – Regarding speed, iOS has beaten Android with flying colours. This speed test involved opening several applications simultaneously and monitoring how fast the operating system works under pressure.
Most people know the Apple operating system, iOS, for its speed and its ability to conserve battery life under productivity pressure. As for Android, it's known for its efficiency in hardware and its universal access to other mobile devices.
What Is the Best Smart Phone for Business Android or iOS?
According to TechRadar, these are the top five business phones at the moment. The leading model is the Samsung Galaxy Note 9, followed closely by the new iPhone XS. Subsequently, the other three models are also Samsung, but of older models. So, if you're thinking of buying a phone for business use, then here's where to look:
Samsung Galaxy Note 9 – Users of the current model of Samsung consider it as the "absolute best business phone in the world right now". If you want the very best business smartphone, no matter what the cost, then the Samsung Galaxy Note 9 is the one to go for.
Note 9 has got a spec list to die for, including a huge screen, bags of RAM, a huge 4,000mAh battery and up to 1TB of storage. It's also got a MicroSD slot and a headphone jack – something that many modern smartphones lack.
It's also got some great business-specific features, such as an improved Bluetooth stylus (known as the S Pen). If you plug it into a USB-C dock or USB-C to HDMI, you can even use this Samsung model in DeX mode, replicating a desktop environment that can replace your desktop PC.
iPhone XS – The iPhone XS is famous for being the "best iPhone Apple has ever made". If you're looking for the best Apple business smartphone, then the iPhone XS is the one to get.
It's the pinnacle of Apple's smartphone design, offering a gorgeous 5.8-inch OLED screen, improved battery life and an amazing camera that's arguably the best you'll find on a smartphone.
It's very expensive, though, but if you want a business smartphone that can do almost everything with a gorgeous design, then this is the one to get.
Three Alternatives to the iOS VS Android Business Smart Phone: What Else Is There?
Users mostly consider these three alternatives as the best, following the Samsung and Apple products mentioned above. These three alternatives are the second-best for business executives who are constantly using their phones for business purposes.
Huawei Mate 20 Pro – Huawei is a Chinese manufacturer which has been steadily releasing some excellent smartphones that offer specs and features that rival its more established (and expensive) Western rivals. The Huawei Mate 20 Pro is the firm's best phone yet, and it comes with a huge 6.39-inch display with a QHD resolution and HDR10 support, plus a large battery that lasted a day and a half!
Google Pixel 3 – Google's flagship phones are brilliant performers, and the fact they come with stock Android without any complex user interfaces means they are great choices for business phones.
The Google Pixel 3 is the latest entry, and it comes with a decent 5.5-inch full HD screen, a battery that's capable of about a day's worth of use and one of the best cameras seen on a smartphone. If you want a pure-Android experience, the Pixel 3 is one of the best business smartphones you can buy right now.
iPhone 8 – Apple's iPhones are always popular options with great build quality; it also has a simple user interface and a wealth of quality business apps at your fingertip. The iPhone 8 is faster and smarter and boasts a water-resistant body for the first time.
If your firm is currently rocking iPhone 7 and 7 Plus handsets, there's no need to upgrade, but for those using older devices – especially the 5 variants and below the iPhone 8 offers a far superior experience.
Android or iOS for Business: Overview
iOS and Android both use contact interfaces that have a lot in common – swiping, tapping and pinch-and-zoom. Each operating system boots to a home display screen, which is similar to a laptop. Whilst an iOS home screen best incorporates rows of app icons, Android permits using widgets.
This displays auto-updating data, including climate and e-mail. The iOS consumer interface functions as a dock wherein customers can pin their most frequently used applications.
iOS icons are a whole lot more appealing and classier; developers may be designing these icons aesthetically, and some folders and apps suggest notifications even without logging in. At the same time, in this area, Android suffers from limited capabilities.
The Apple App Store has long listings of apps that developers manage categorically. It suggests iPhone and iPad apps differently in sections. iPad apps are mainly designed to fit tablets as they've larger displays.
Many Android gadgets have the choice of manually eliminating batteries. This permits an alternative for the battery without changing the entire cellular smartphone. Android additionally has expandable microSD card slots, a bonus for customers who want the space.
Google Play, the utility store for Android users, has over 2.5 billion programs to pick out from. Most Android users appreciate Google Play for its person-friendly experience and its neat entry to free and affordable applications; it's awesome and easy to discover the right software on Google Play, and it's almost continually free of charge, with no trouble.
However, most consumers have been asking the same question "which is better: iOS or Android?" Surely, you've asked that question at some point because that's the headlining question on everyone's mind. One can't tell which one of them is better because they're both equally beneficial. It all depends on the needs of each individual.
If you require some expert agency support, especially around software development, web design or website development – do reach out. We also offer WordPress hosting services as well as SEO agency services.