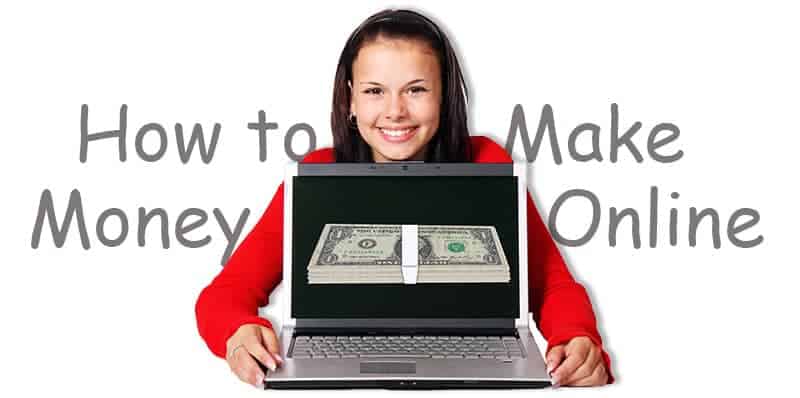 The easy access to the Internet has permeated every thread of our life. From the way we order a cab and how we communicate to cryptocurrencies and everything in between. The Internet also brought the amazing news that you can make money at the comfort of your sofa, which in fact, has been a mere day-dream for ages. Making money online has been a hot topic in recent years. Many people are interested in this topic; students, parents, start-up business owners, etc. Some claim that they have made millions online. How far is this true? And what does it take to make money online? The question of how to make money online is not an easy one to answer so we shall attempt to make this article as comprehensive as possible. Let's begin.
How to Make Money Online: Casual Income VS Starting an Online Business
One thing should be made clear. The answer to the How to Make Money Online question comes in two shapes. The first shape is the idea of increasing your income or saving some extra cash towards the end of the month. Then, there is the second shape where one really builds a sustainable online business that he/she can be entirely dependent on. The best choice certainly depends on your own needs and target. In this article we shall cover both shapes.
How to Make Money Online: Myths and Facts
Since making money online is a relatively new subject, there are many misconceptions about how it goes. With phrases such as "start making money immediately, click this button" and "increase your income while you're asleep," people get a wrong impression about how to make money online. They either think it's a scam, or think it is a magic trick that few people can perform. It is neither nor. Can anyone make money online? Yes. Is it easy? No. Does it have many requirements? Yes. Is it impossible? No. These four answers give you a clue that starting an online business is basically just like a traditional job; it takes effort and work. Well, it is a job after all.
How to Make Money Online: What it Takes
It Takes Time
Wanting to make a stable income is a commitment. Even the Internet cannot change that. The only difference is that making money online allows a flexible schedule, instead of the nine-to-five routine. In other words, you control how many hours a day you want to spend on your online business. You can also decide when you want to spend time working. However, the general rule still applies. The more time you dedicate to your business, the better and faster the results will be.  You will need to roll up your sleeves, and spend hours researching, reading, analyzing, and planning.  Here is the good news: the launching phase, and the steps that precede it, are the most time-consuming. As your business grows, you will watch it become more independent. Establishing a solid base is crucial for the continuity of your online business, therefore, you should invest the biggest time duration to building that substructure.
It Takes Research
Building a successful business online is not a 5-steps-to-success manual. It is a long process where you learn through trial and error. Researching is how you will find out the numerous ways where you can get ahead. However, only through trial, can you find out which road takes your business to glory. Again, this learning process takes time. The problem with online business is that the audience see only the tip of the iceberg. They think the owner created an app or launched a product in a week and the cash came flowing. What they do not see is the amount of research, planning, design, marketing, driving traffic, and most importantly, commitment. Those who go to online business as the "alternative" of a traditional job thinking that it will not need the experience or the effort of a traditional one are wrong.
It Takes Money
To keep this clear, there is a difference between making a bit of money here and a bit of money there and establishing a business online. It all depends on where you plan to go with this. If you do some freelance projects online, you will dedicate time in return for money. However, if you wish to build your own online business, you must invest money, too. You will need to pay for a lawyer, a domain, the tools and software needed, web development, as well as marketing and advertising. So, while there are ways to make money online without any financial resources, building a serious business online definitely requires financial funding.
How to Make Money Online: 10 Ideas for Making Money Online Easily 
These are ten solutions to the tough question of how to make money online easily. By easily here, we mean that these are not long-term online businesses that will make you rich. Yet, these are the fastest and most effective ways to how to make money online without needing to invest time or money. They will surely help to grow your monthly income, however, you would not be making millions out of these.
Online Surveys and Get Paid to Sites
This is one of the popular and easy ways to make easy money. You probably have come across articles in the newspaper or online that started with "3 out of every 10 persons" also known as: statistics. These numbers are the result of researches and surveys conducted online and offline. Surveys are useful for many marketing purposes. Companies are keen on getting feedback from users to improve their service/product and get new ideas to grow. Some companies do it for the sake of understanding the industry and to use them for original researches and white papers. Many of these companies outsource their surveys to a professional survey company. Toluna, I-Say, Swagbucks, MySurvey, Valued Opinions, and Crowdology are among the main players of the survey business. Truth is, nobody expects to get rich filling surveys. But if you can some extra cash through filling surveys, then why not?
Search the Web
Similarly, some websites will pay you for searching the web (which you probably every day probably.) How does this work? You install an add-on to your browser and you will get some additional sponsored ad results whenever you conduct a search query. If any of those sponsored results seemed interesting, your click will turn into cash. The lead of that game is Qmee.com where there is no minimum amount for receiving cash. Swagbucks also pays users in exchange of searching, watching videos, or shopping on their own website instead of Google. Another website, Cross Media Panel will compensate you in cash if you are willing to share your Internet data, such as the browsing history, text you type into Google, cookies, etc. The website uses this information for research purposes for developing new products.
Review Websites and Apps
Do you enjoy being a critic and are always blamed for being too judgmental at a restaurant? Believe it or not, you can start making money online that way. The Internet has opened a door for every person out there indeed.  You have the chance to review anything; products, services, apps, websites, software, blogs, music, and restaurants. Some companies pay for those reviews in free giveaways and discounts, and others pay in cash. Software Judge is a site that offers an attractive payment if you can write solid and detailed reviews for apps and software. Crowdtap and Influence Central are also two good websites which pay for reviews. In fact, word of mouth marketing and influencer marketing are effective in persuading potential customers, therefore, many companies are willing to pay for reviews. Video reviews are also trendy since video content is the fastest spreading form of content. FameBit pays for video reviews and influencer marketing, too.
Deliver Happiness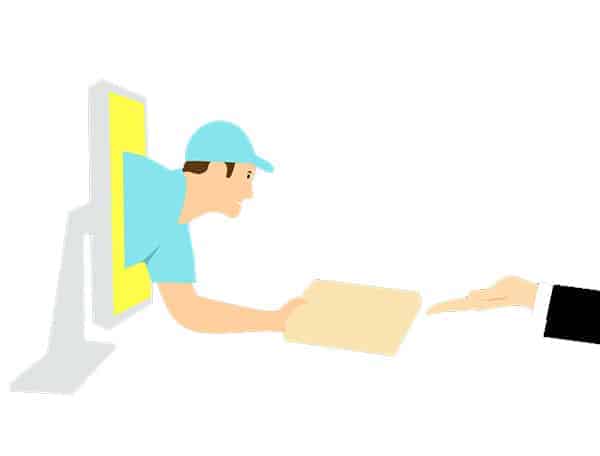 Having a car, a motor bike, a scooter or even a bike could be the gate to the how to make money online question. Many people need help with getting an urgent item delivered to them immediately or are willing to pay to avoid those boring grocery trips. Mobile apps have created a win-win delivery module for these cases. Basically, all you would need is a smartphone and a ride. Deliveroo is a popular online delivery business which is often on the quest of finding new delivery boys and girls. You get to choose your riding location and your suitable hours and take 100% of the tips. Working through an online service delivery is a flexible and an undemanding way to earn money, especially for those who are always on the go.
Drive for Uber
Uber has rightfully been one of the most influential apps of this decade. Its international functionality and ease of operation made it a grandeur in a few years. Across the world, people have made a stable monthly income by becoming Uber drivers. In the past, owning a car meant extra expenses and visits to the mechanic. Thanks to Uber and the Internet, having a car is now a capital which brings in extra cash through a click of a button. The perks of becoming an Uber driver is making money instantly and as soon as you start. In addition, if you are a frequent traveler, that would not affect your financial goals since you can use the application in different cities and countries. Uber also operates 24/7 which makes the driver's working hours as flexible as it gets. A good tip would be watching out for your rating on the app. Make sure your car is looking good and your attitude is nice with those who take a ride with you. That will boost your income.
Become a Dog Walker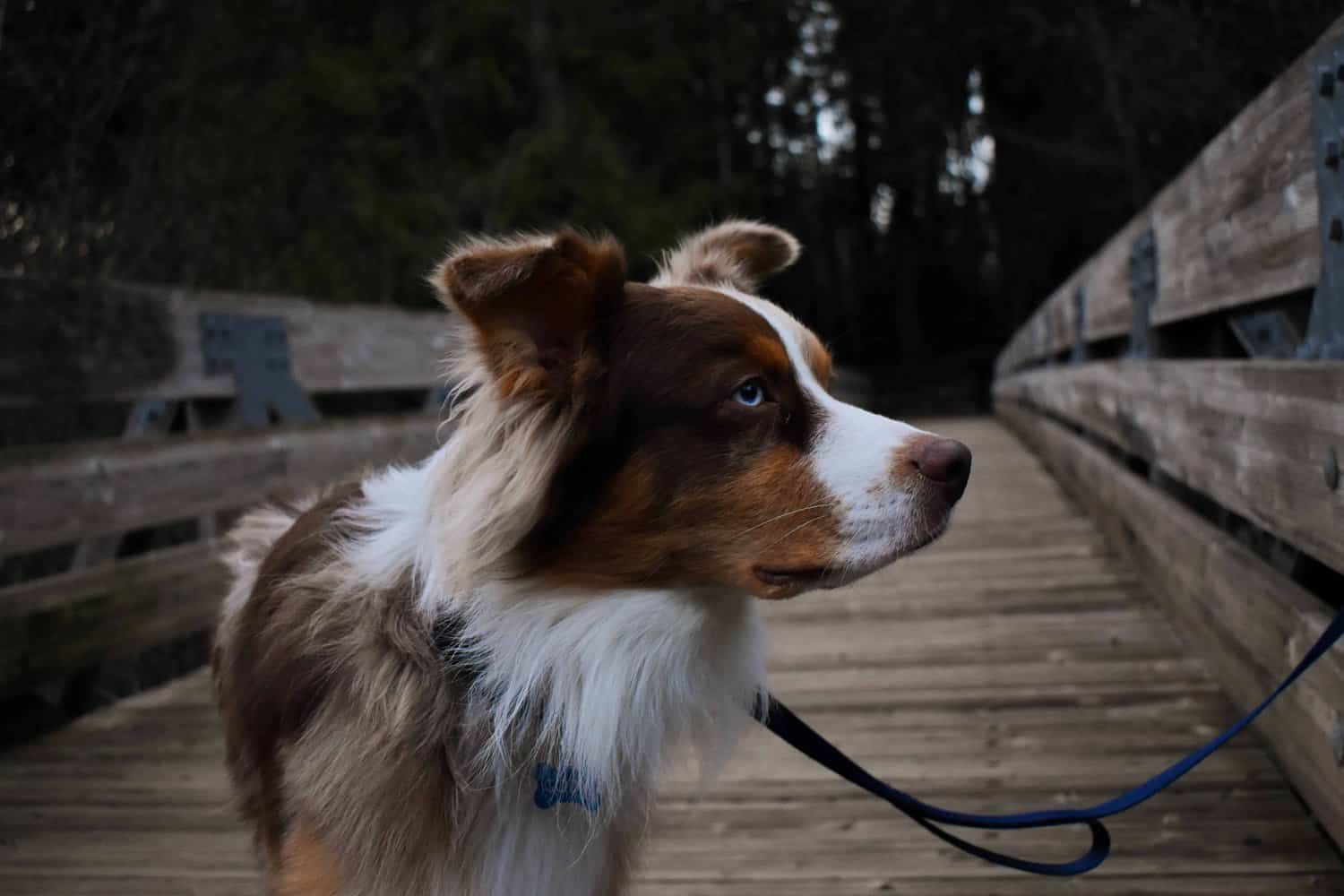 What if you do not have a car, a bike or any of that? Well, if you can walk, you can turn that into a money-making activity. According to a biased and unofficial study that we have no resource for, there is a 99% chance that you love dogs. Literally, you would be getting money for taking walks while playing with cute puppies. This must be one of the most enjoyable jobs in the world. Tailster is an online application that specializes at GPS tracked dog walks. Yes, their dog walks are tracked by GPS. You could fetch about £7 per dog in an hour. The website also offers a dog sitting service.  For residents of the United States and Canada, Rover is a similar application which offers both dog-walking and dog-sitting services.
Rent Your Place on AirBnB
AirBnB is just as much of a game changer as Uber. When people think of AirBnB, they think that only houses with a beach view should be on demand. This is a common misconception. Of course, if your place is a hot vacation destination, then you are lucky. However, you can even rent a private room in your place or merely a bed in a shared one. This was how the platform started. It is an effective and an effortless solution to how to make money online. You post your house/room/bed on the website, hand the key to your guest, and receive cash. Just like Uber, what differentiates your place on AirBnB is your rating. Make sure you treat your guests generously and make them feel at home. Helping your guests will get you good reviews which will keep more people coming. That certainly is in your advantage.
Put Auctions on E-bay
E-bay is almost as old as the Internet. Its persistence and endurance are a proof of how effective its strategy is. Despite the tough competition there, you can still make a decent amount of money on E-bay. Doing research on the Power Sellers of the category of items you sell will take you to the right direction. Power Sellers on E-bay are those who consistently sell a significant volume of items. The way you list your items will affect your sales, in addition to how you respond to those who ask questions about your items. Pay attention to that and find the best way to attract more audience and drive more sales.
Sell Photos Online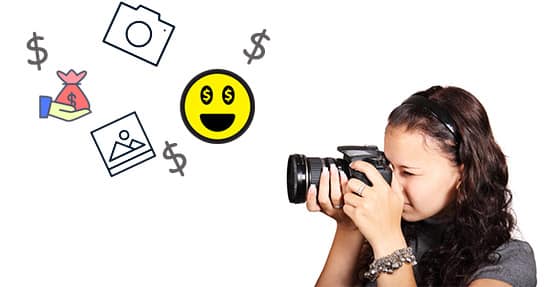 Making use of your hobbies and talents is an artistic response to how to make money online. If you are more of a creative person, photography is an interesting hobby that many people, especially young ones, are into. People have been fond of photography and portraits since the beginning of time. Luckily, they still are in the age of Instagram. Businesses use photos for all kinds of publicity and marketing; digital campaigns, vacancy announcements, posters, etc. Websites such Shutterstock and Istockphoto are two of the most popular ones for selling photos for commercial use. Like selling items on E-bay, selling photos online is a competitive field. So, you may need to get a license, do a proper promotion for your photos, and be persistent. Once you establish your work, the sum of money you collect is decent and rewarding.
Offer Gigs on Fiverr
Fiverr is hands down, the king of gigs. Gigs are the equivalent of take away restaurants and fast food chains. Services include design, marketing, coding, writing, voice-over, market research, business advice, video making and a lot more. Users offer these take-away services in return for 5$. Do not let that low price disappoint you, you can take way more than one task at a time. It all depends on your schedule. Also, the five dollars should not mean the website is not credible, the website facilitates about one million transactions per month. What makes Fiverr gigs unique is that they are quick and time-saving. You do not look for clients, clients find you, and so you do not spend much time looking for the right project. Moreover, tasks are rarely hefty since most of them are for 5$ only. So, even those who barely have any time can try to fit these fast-food tasks into their busy days.
How to Make Money Online: 10 Ideas for an Online Business
Now these are ideas for what we call "a real online business" that everyone considers a long term investment. In other words, the process of establishing these online businesses is longer. Of course, with these businesses, you will not be seeing much revenue at the beginning. However, once you pass that phase and start expanding, the results are recompensing and your business will have a potential for becoming a sizeable enterprise.
Create a Blog/Website
Creating a blog or a website is a time-consuming and demanding answer to how to make money online. On the other hand, gaining revenue online through websites and blogs is definitely worth it. Blogs and websites gain revenue through four main approaches: ecommerce, affiliate marketing, premium membership, and advertising. Ecommerce means selling products on the website/blog, whether your own or another company's products, such as Amazon. Later in the article, we will explain what affiliate marketing is in a little more detail. Premium membership is offering extra services, features, or content for a monthly subscription. Finally, running ads is the method widely used for monetizing a website or a blog.
How to Build a Website?
For gigantic businesses, building a stable website is a lot of work. However, for those with no technical background, there is a bunch of website building applications that can help anyone set up a website with no trouble. Wix, Duda, GoDaddy have multiple features which produce a good looking site that appeals to surfers. They also offer different free and paid packages to suit everyone. After building you website, you will need to keep the visitors posted with valuable content.
How to Drive More Ads to a Website?
First of all, a website cannot drive ads without driving traffic first. So that being said, your foremost effort should go to getting as much traffic as possible to your website. Using different social media channels, or even some advertising, you can bring more visitors to you website. In addition, making your website/blog SEO friendly is crucial to build an audience.  Next comes choosing a niche with potential. Website advertising is targeted. For example, a fitness blog has a variety of opportunities for finding advertisers selling fitness products, sportswear, fitness books, etc. Meanwhile, a blog about learning English may find it harder to find advertisers. There is hardly anyone looking to advertise some dictionaries. So with the exception of advertising for courses, there is less potential for this niche. While selecting a website's niche, you must maintain a balance between your area of expertise/favorite topic, and its potential in the market.
Write and Sell an E-Book
This business is for the budding Shakespeares who like to put elegant and useful words together. Writing and selling an e-book could be a successful route to take on the how to make money online journey. Writing a book takes a lot of research to find a suitable subject and a compelling idea. The writing process itself also takes time, research, studying, and editing. It is not an easy task to create a neat and creative production. Yet, for those who have the passion for writing find it the most pleasant experience. The main obstacle of publishing an e-book is that there are too many e-books out there. Therefore, getting your book noticed could be a tough mission. Amazon's Kindle Program and Apple's Connect are two large platforms where the majority of the e-readers exist. While it does not require much money to have access to that, it does take time to write the book, and a great marketing endeavor to make it recognizable.
Sell Audiobooks
Audiobooks, along with videos, are both becoming the trending form of content. More people prefer listening to audiobooks to reading since it is more flexible and one can do it anywhere. Producing audiobooks require some financial investment if you wish to execute them in high quality. Renting a studio, doing the voice engineering, hiring a skilled voice-over, and editing are all part of the process. Being on a low budget should not stop you, since many people voiceover their own books and do it at their homes. Still, the better the quality, the bigger the expenses will be, but also the more valuable the production will be. Again, Amazon and E-bay are the most popular options.
Do Freelance Work on Upwork
Upwork is a website for all kinds of freelance projects. It resembles Fiverr to an extent, but it has a different approach to work which makes it require more commitment than Fiverr. There are multiple categories of jobs: web, mobile and software development, design, admin support, IT and networking, writing, customer service, sales and marketing, translation, accounting, and many others. On Fiverr, you can offer gigs across a different number of services, whereas on Upwork, you must offer services closely related to your skills. In addition, the earning potential on Upwork is broader than Fiverr, which increases the chances of freelancers turning it into a reliable income. Another advantage that the platform has is that freelancers bid on jobs to win client contracts, which gives the best candidates a better prospect. It also creates a healthy competition between the applicants.
Make YouTube Videos
Making videos on YouTube is another long term investment to gain revenue. Similar to writing an e-book and building a website, making YouTube videos is a process of creative production where you produce valuable content and it brings revenue either by selling it or through ads. We have covered before in several articles what a YouTube partner is, how to make a YouTube channel, how massive the video marketing industry is becoming, and YouTube statistics. Once again, the creation process demands some financial funding to produce high-quality videos. Marketing your channel is a crucial part of growing a long list of YouTube subscribers.
Bitcoin and Cryptocurrencies
Bitcoin is a trending subject all over the world. While some people believe it is an invention that will change the world as we know it, others believe it is will be an epic fail. Regardless of what people see, a bitcoin now is worth more than 5000 dollars. That is why many people consider it a great way out to how to make money online. Any way of earning bitcoin online is going to be in exchange of either time, knowledge, or your computer's processing power. The same answers to how to make money online can be ways to earn bitcoin online. However, only specific websites offer bitcoin instead of money. You can earn bitcoin through paid-to-click websites. Other sources are: bitcoin faucets, micro jobs on CoinWorker, writing about bitcoin on websites such as Coinality, and bitcoin lending on Bitbond.
Write Articles for a Website
Many websites, blogs, and digital advertising agencies constantly need to create content to enhance their online presence. Therefore, many companies look for full time, home based content writers with a little background about the company's specialty. This job requires a dedication of a specific number of hours daily to submit an appropriate number of articles. In addition, research skills are a great asset since the writer must have enough knowledge and credible resources for whatever written in the articles. Many writers consider this as a part time job, or a full-time one.
Start a Home-Made Food Business
Food will always be a booming business. Those who do not eat much, eat three times a day. Cooking enthusiasts are everywhere. If you are one of those whose neighbors are delighted when they are in the kitchen, this could be your answer to the how to make money online question. There are so many ideas when it comes to starting a home-made food business. Many businesses now hire home-based cooks to make food and then they package and deliver that food to users who order food through an app. It is like the foodie version of Uber. Other ideas include making delicious bakery items, specialty foods, or offer catering services. Social media advertising, especially on Facebook, is a great way to start promoting your home-made food business. The perk of starting an online food business is its potential for growth and expansion offline and starting a real food service.
Become an Online Tutor
Coaching is a flourishing online business. There is an endless number of websites where you can become a tutor. Udemy is the most popular platform for selling educational courses. Mytutor.com is another platform where you can become a private online tutor. Becoming an online tutor is well-paid, flexible, and worthwhile. Online tutors earn between £10-24 per hour. Another perk is that whatever you are skilled at, you can find many out there willing to learn it. From academic subjects and philosophy courses to cooking courses and dance classes.  Identify your expertise, understand the curriculum you are going to teach, and develop attractive teaching skills to keep your students engaged. This is a true profession that many trainers and teachers are taking nowadays as a full-time job.
Affiliate Marketing
We have tackled affiliate marketing in a previous article and explained how it works in details. We have also mentioned earlier in this article that affiliate marketing is one of the ways where you can monetize your website. Affiliate marketing is the process of earning a commission by promoting other company's products. To begin as an affiliate marketer, you must have a great social presence, or a website/blog with high traffic. The next step is signing up for an affiliate marketing program to find a brand or a retailer willing to advertise on your website/blog. Awin is a platform that helps shorten the gap between merchants and affiliates.
How to Make Money Online: That Is a Wrap
As obvious, there is no model answer to the question of how to make money online. There are many different routes that lead to earning money online. The choice depends on your objectives, your schedule, your skills and preferences, and your willingness to invest more to build an online business.