For decades, women have been struggling with rigid social restrictions and fighting for equal rights. With the industrial revolution came the shift from farming to manufacture and labour. For some time, taking part in these jobs was exclusive to men. These effects are still felt by women entrepreneurs. Bit by bit, that has changed thanks to the effort of many inspiring women who believed in empowering women. Lately, business women have been conquering the entrepreneurship world and achieving high scores too. Women entrepreneurship has been proving itself successful, and in many cases, accomplishing more than men. Some stories are truly inspiring in the way those women have overcome difficulties. This article shall shed light on some of these inspiring stories so that we may understand the challenges facing women
entrepreneurship
and why some women are still insecure about succeeding in business.
History and Background of Women Entrepreneurship
For many years, gender roles have assigned a "domestic" role for women, while men were expected to support their family financially. During the twentieth century, the world has witnessed revolutionary changes in the status of women in business. Women started to defy the patriarchal culture which limited their educational and
professional progress
, and therefore, hindered them from competing with men. In 2012,
126 million
women entrepreneurs were starting or running new businesses in 67 economies." This number may look small when compared to the number of men entrepreneurship. However, it represents a huge leap compared to how the market looked like seventy years ago. According to the Catalyst, women represent about
forty-six percent
of the workforce. Today, women are present in every field, assuming managerial positions, and receiving the highest degrees from the fanciest universities.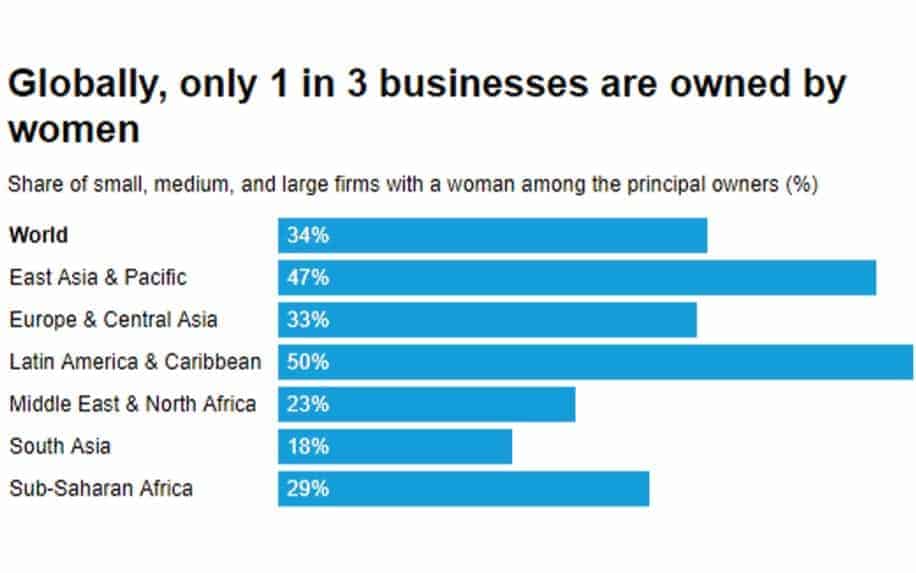 What Are the Challenges Facing Women Entrepreneurship?
While celebrating how far women have come, we should not forget that there are many more challenges facing female entrepreneurs than those facing their male counterparts. Unfortunately, many women feel intimidated to start their own business due to several reasons.
Fear of Failure
Fear of failure is associated with other common concepts and myths:
Stereotypes,
Male-dominated industries,
And the gender pay gap.
Fear of failure is also tied to other social and economic issues that would-be female entrepreneurs face. For example, women take on an overwhelming share of domestic and caring work. This can make fear of failure more acute, as the stakes are often higher for women. Let's take a look in more detail at some of the issues which can create a fear of failure around female entrepreneurship.
Stereotypes and Social Roles
There are still stereotypes that insist that women make less successful entrepreneurs than men. When asked about their ability to run a business, women usually show less confidence in themselves. " A
third of the female population
would start a business if it wasn't for the fear of failure. It is surprising that despite the great success women entrepreneurs achieve, most people have an inner belief that entrepreneurship is too risky and involves more responsibilities than a woman can handle. Women may internalise these attitudes, causing them not to chase their dreams. Alternatively, they might start out on their entrepreneurship journey only to be discouraged by friends and family. Childcare and maternity leave also contribute to such stereotypes. Many still believe, especially in developing countries, that a woman's "natural" place is at home taking care of children.
Male Dominated Industries
There are many fields where women struggle to find a chance due to misconceptions about that field being too "complicated" or includes a lot of "manly work." Only
15% of engineering and technology undergraduates
are females. Therefore, it is way more challenging for a female to find a job or start a business in such fields, as many employers have a subconscious bias towards hiring men. In many cases, women entrepreneurs are expected to have a "feminine" nature, which forces them to work in fields which society deems to be suitable.
Gender Pay Gap
Women are still paid less than men in the UK. Among the top
10% of earners
, the majority are men. This gap is discouraging to many women. It also affects their choices when deciding a niche for their business. The gender pay gap is complex and multi-faceted. That is, there is no single cause. Society's expectations, social conditioning and unconscious bias play just as much of a role as outright discrimination. One of the best ways to combat this is to highlight high profile examples of women entrepreneurs.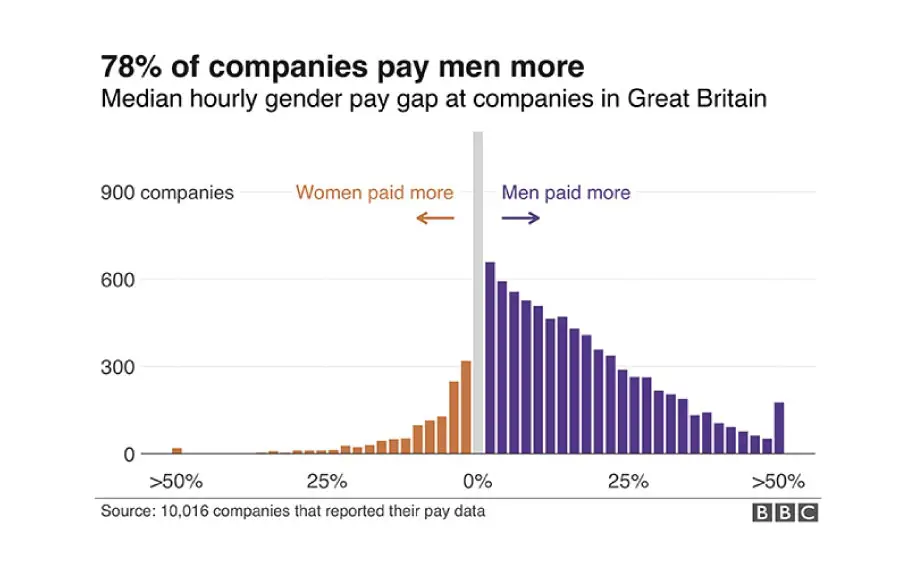 Examples of Women Entrepreneurship
Even though the challenges facing female entrepreneurs are numerous, there are many examples of successful business women who are household names. Here are some of the most high profile examples of women entrepreneurship.
Coco Chanel
Chanel is, hands down, the most popular and influential clothes designer in the history of the fashion industry. She was all that a woman entrepreneur should be. Daring, innovative, and bold. Chanel started her business during World War I. She had a unique vision for fashion which suits the modern woman. She was bold enough to free women from tight corsets and annoying clutches. She developed new concepts and introduced the notion of a comfortable style which has revolutionised women's wardrobes ever since.
Sarah Burton
Burton works for the famous clothing brand Alexander McQueen. She climbed up the ladder until she became the creative director of the entire brand. In 2011, Burton's name shined brightly as the designer of the royal wedding dress for Kate Middleton. Burton was on Time's magazine list of the 100 most influential people in 2012. She currently leads the fancy brand with stability and elegance.
Oprah Winfrey
The well-known media queen. Despite Winfrey's tough upbringing, she has managed to turn her life upside down becoming one of the most successful women ever. She has faced several difficulties due to being an African-American woman. Oprah has interviewed the greatest icons of music, films, sports, you name it. She is now the supervising producer and host for The Oprah Winfrey Show. In addition, Winfrey has established her own magazine and her website, too. She is truly one of the most influential women entrepreneurs in the world reaching almost 50 million viewers a week through TV alone.
Examples of Women Entrepreneurship in Male-Dominated Industries
Of course, many of these household names made their success in industries which are normally associated with women. But what about female entrepreneurs in fields which are traditionally viewed as men's work. Let's take a look at some women who are bucking the trend and making a success of themselves in male dominated industries.
Cher Wang
The tech industry is known for being male-dominated. However, this rule does not seem to apply to Wang at all. Cher Wang is the co-founder and chairperson of HTC. She is considered one of the wealthiest people in Taiwan with a net worth of 850 million dollars. After HTC has gained a reputation for being the official manufacturer of handheld devices for all top mobile phone brands. Wang did not stop there. She teamed up with leading mobile carriers and made use of her company's technical expertise. Soon after, HTC became one of the top-selling mobile phone brands and competed with established names.
Rashmi Sinha
Rashmi Sinha is an Indian-American businesswoman who created an online presentation tool called SlideShare. SlideShare is very popular among a lot of small businesses and start-ups. Combining an experience of two completely different fields; neuropsychology and computer science, she became an unstoppable woman. In 2012, Sinha was number eight on Fortune's list of the most powerful women entrepreneurs.
Summary
The list of women
entrepreneurship
goes on and on. Every success story has something that we can learn from. Women entrepreneurs may have some qualities in common such as determination, intelligence, and ambition. However, each one has a unique
entrepreneurship idea
that distinguishes her business from another's even if they both have the same niche. More and more women are interested in entrepreneurship nowadays and the choices are endless. Choose an entrepreneurship idea which suits your financial resources, personal preferences, and abilities. Choosing a niche or an idea also requires some market research to better understand the needs of your surrounding market. Read more about how to run a business, develop yourself and improve your skills. Finally, do not be afraid to take some risks or try something new, experimentation is part of the journey.