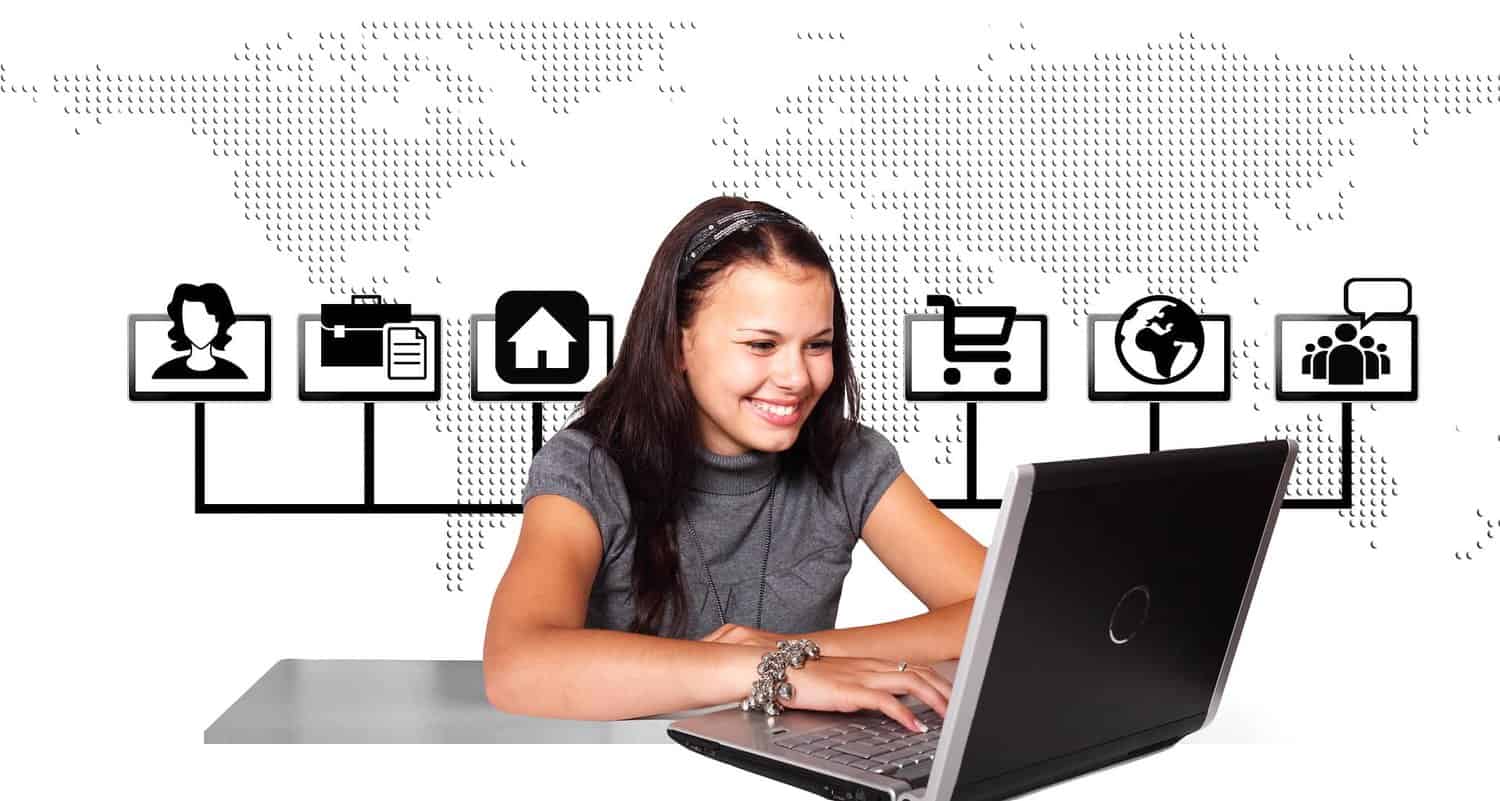 So you have your brand all figured out and you've finally caved and decided to invest in this whole "Internet" deal. You go to set up a blog or a website to show off your product and establish a following, maybe even raise brand awareness with fleshed out and high-quality content. You think you got everything figured out, but then you run into the virtual brick wall of actually implementing all this into a website with your limited knowledge in the field of content management. You think you're faced with only two options, each one less appealing than the other. You either buckle down and spend a considerable amount of time learning how to deal with HTML, Javascript or even CSS. Coding languages that require a level of dedication and understanding that you simply can't afford at this point in time. Or, hire someone to do all that for you. But coders aren't exactly cheap and you'd have to keep them around for a while, piling up those expenses you'd rather put into establishing a strong online marketing strategy.
You think you're faced with only those two options. But there's luckily another option for the initiate Internet entrepreneur, you can invest in one of many content management systems, or CMS for short. But before diving into the advantageous world of content management systems, it would be prudent to learn what content management actually is.
Content Management? Excuse Me?
You'd be excused for having only just heard about it. But in essence, content management is the process of organising all the things that make up your website such as text, audio and visuals in conjunction with the code that makes up the frame of the entire setup such as HTML or XML in an optimised and efficient manner. Followed by storing all of it in a back-end repository, which is basically what a content management system is. this back-end allows even the most novice user to work with their website or blog in a simple and straightforward, non-technical approach. Able to do things such as sort out digital assets, store emails and important documents or keep company plans securely on file. Dealing with the back-end directly alters the way the website looks and functions, also known as the front-end.
Not as difficult as you thought it would be, right? It's a methodical approach that simply starts with collecting various bits of data, managing the intricacies involved in the least invasive manner and then publishing it later for use by either you alone or by granting special access, colleagues and people under your employ, and hardly any of them need to know a lick of code. And you would do well to share access with relevant personnel, as content management is a team process, requiring a handful of people for specific roles involved in the process. These roles include Creators for content creation and editing. Editors for adjusting the form and figure of the content. Publishers which make sure that the content reaches its desired audience. And administrators which are basically in charge of content access permission and occasionally assisting the other cogs in the clockwork. All to deliver the created content to the consumer.
Understanding the System
Content management systems, as stated before, allow you to organize and shape your website in any fashion you so choose using a web-based interface. But why not get a basic feel to them first before diving in nose first? Think of content management systems as a collection of software appliances that give the less learned among us in the ways of the web to manage and maintain online content. Standard features mainly include content creation, editing, delivery, curation and many more depending on which content management system you invest in; there's kind of a lot of them.
As convenient as all of that sounds, it doesn't mean that whatever content management system you get is the be-all and end-all for your strategic content management needs. The features and solutions they come with are often enough to cover basic demands, but each enterprise or business has its own specific requirements that most content management systems aren't geared towards straight out of the box. So they're often customized to suit the business or the project's needs with a bit of know-how and handful of intuitive design choices.
It's also worth note that picking a content management system requires a conclusive process of figuring out what you want out of it in the first place before following the motion of the ocean outright. Just because a CMS is popular doesn't make it the right pick for you and your enterprise. Similarly, choosing a CMS based purely on your interest in it alone over the interest of your clientele and peers is unwise. And seeing as content management systems aren't marketed purely to IT personnel and more focus has been put on core editorial infrastructure means you won't be restricted to using a system you can't get around because the techies say you have to.
As for the kinds of  content management systems on offer, there's a handful to choose from. Each with their own specialties:
Web Content Management System (WCMS)
More geared towards the uninitiated. It contains a nifty set of tools that allow those with little understanding of coding or programming languages to create and control creative content in a more streamlined fashion. Opening the door to establishing further collaboration and facilitating content delivery to websites.
Digital Asset Management System (DAM)
Primarily handles the collection, cataloguing, storage, retrieval and overall management of various digital assets such as multimedia, graphics and metadata. Excluding text.
Document Management System (DMS)
Mainly deals with handling the tracking, management and storage of entire documents instead of individual pieces of content in order to reduce clutter and keep things a tad more organized. All while keeping track of version history and modifications.
Enterprise Content Management System (ECM)
A larger scale affair that focuses on handling the entirety of a corporation or organization's information and processes with a wide array of tools and applications geared towards management, maintenance, storage and delivery of enterprise documentation. From individual pieces of paper to large documents, to email replies. all the while being modular in its scale throughout the whole organization.
Component Content Management (CCMS)
Deals with the management of content on a granular level. meaning it deals with individual components instead of entire documents. with each component being indicative of a singular asset or piece of content. Storing it only once as a single source for optimal content reusability and delivery to multiple media channels (i.e., print, Web, mobile devices, PDF, etc)
Hall of Fame
You may have heard about some of these and never realized what they actually were. Or you may have been oblivious to their existence. But assuming that you coming this far down the article means you're interested in finding out what some of the top content management systems are. So here are a few examples to stoke your enthusiasm.
WordPress
One of the oldest and most well known PHP-based content management systems out there. Primarily used for blogs, WordPress has always enjoyed a "jack-of-all-trades" reputation for its intuitive design and plentiful customization options. A surprising amount of your favorite websites and blogs are based on WordPress. Owing to its open source license and incredibly simple setup process. Not to mention the vast SEO opportunities it offers with the right plugins. Speaking of which, it has a wide variety of  themes and mostly free plugins to tailor your WordPress experience to fit your project plans perfectly. It even allows the more well educated coder further customization options via its admin screen. It is worth mentioning that it does come with a couple cons, one being security issues upon installation that can leave it vulnerable to attack without proper countermeasures, the other being the lack of any official support outside of the forums. Did you know that eBay as well as Facebook and many other famous destinations (including us) utilize WordPress for their CMS needs? Bet you didn't know that one.
Drupal
Though not as prolific or as easily accessible as WordPress, Drupal has garnered a pretty impressive and active fan base, complete with excellent technical support for general issues and plugins alike. Owing to its open source license and heavy hitting features. Focusing less on blogging and more on being a pure content management system. With a simple installation process, user friendly design and optional as well as plentiful (6000+) modules that add a veritable ton of engaging features such as forums, profiles and user blogs. Complete with classy, professional themes for the more stylish would-be website maker. It even has a feature where you can hire a developer for a multitude of tasks for a fixed and reasonable fee. The only negatives associated with Drupal pertain to the themes being of lesser quality than expected in addition to the complexity of the theming system. Popular brands that utilize Drupal include Twitter and The White House.
Joomla
Another open source CMS. Joomla is a PHP-based content management system that relies on a MySQL database for content storage. It's prized for its advanced functionality and effortless installation process thanks to the software's configurability. Similar to Drupal, it is a pure CMS with a lot of hidden potential and an attractive and intuitive user interface. With a strong support network and equally strong fan base, Joomla is a safe bet when it comes to your CMS needs, what with its 7000+ extensions and customizable themes. It also has a similar option to Drupal where you can hire a developer for whatever relevant purpose you see fit. It comes with a few downsides, most notably the back-end interface not being as user friendly as some would have hoped, but it's not quantum physics. A couple popular brands that take full advantage of Joomla would be Harvard and Linux, among others.
Class Dismissed
There you have it. A brief yet insightful look into the mysterious and ultimately beneficial world of content management and content management software. It's a bit convoluted at first but the more you read about it, the simpler it is to digest and the more rewarding your experience with it will be. Hopefully you'll leave with a strong understanding of the power of content management and maybe even use it to your advantage on your future ventures and entrepreneurial endeavors. Make sure to do your homework and look around for even more info on the top content management software available and how to bend it to your will.