Facebook is the largest social media platform and generates huge traffic for its users, so, who has the most-followers on Facebook.
With over 2 billion monthly users, Facebook, now known as Meta, has been taking social media platforms by storm since it was founded in 2004. It is the most popular networking platform allowing people to reconnect with old friends and connect with new ones.
Most Followed Person on Facebook 2022
1. Ronaldo- 152M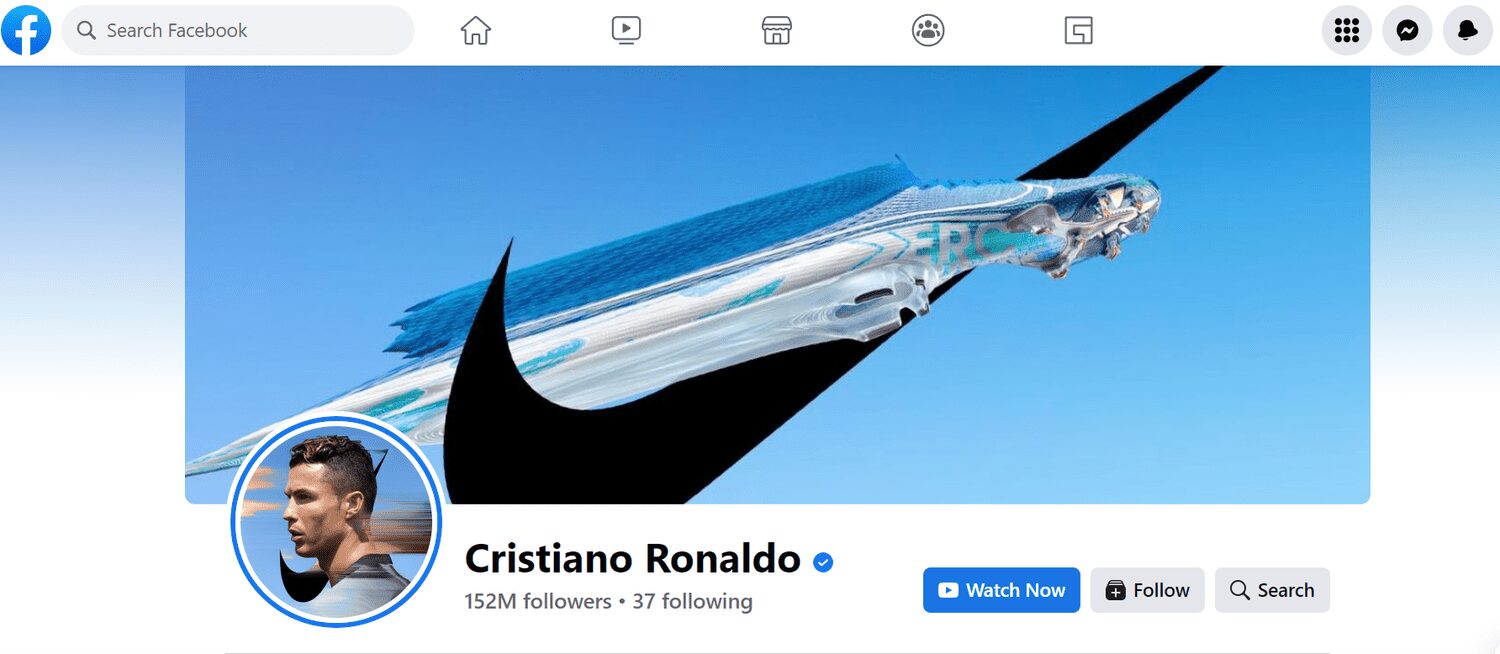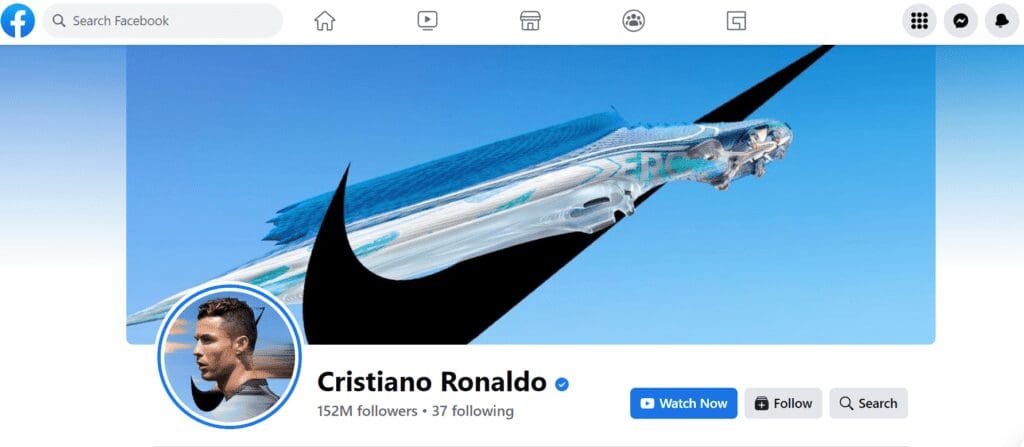 Cristiano Ronaldo takes the title of most-followers on Facebook in 2022. The world renowned footballer plays for the English club Manchester United and captains the Portugal national team. The footballer shares photos and videos of his football career, family and friends on his Facebook page with his 152 million followers. Not only is he the most followed person on Facebook but he is also the most followed person on Instagram too.
2. Shakria- 115M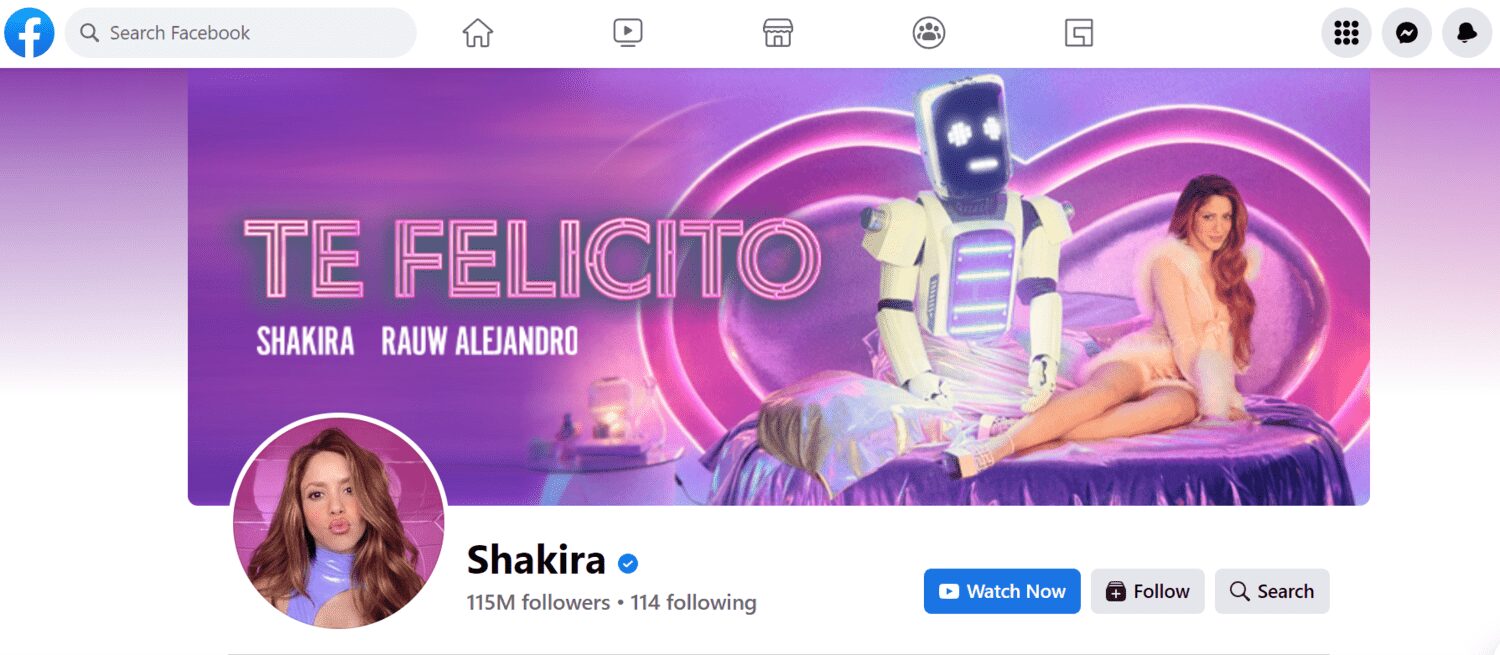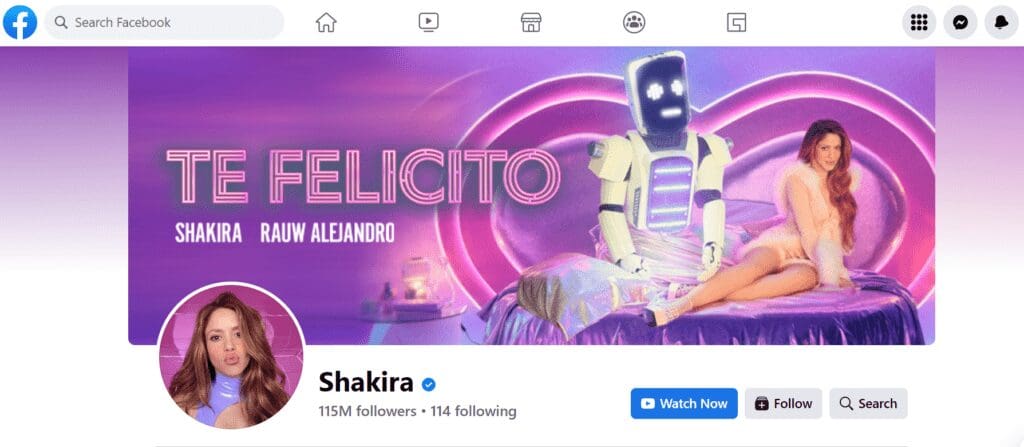 Shakira takes second place for the most-followers on Facebook and is the most-followed musician on the social media platform. The Colombian singer promotes her music and tv career on Facebook and shares photos of her family with her 115 million followers. As Goodwill Ambassador for UNICEF, she uses the platform to also raise awareness around the many charities she is involved in for example, Pies Descalzos Foundation. Shakira made history with Jennifer Lopez in 2020 when they became the first Latino duo to perform in the halftime show at the Super Bowl.
3. Will Smith-111M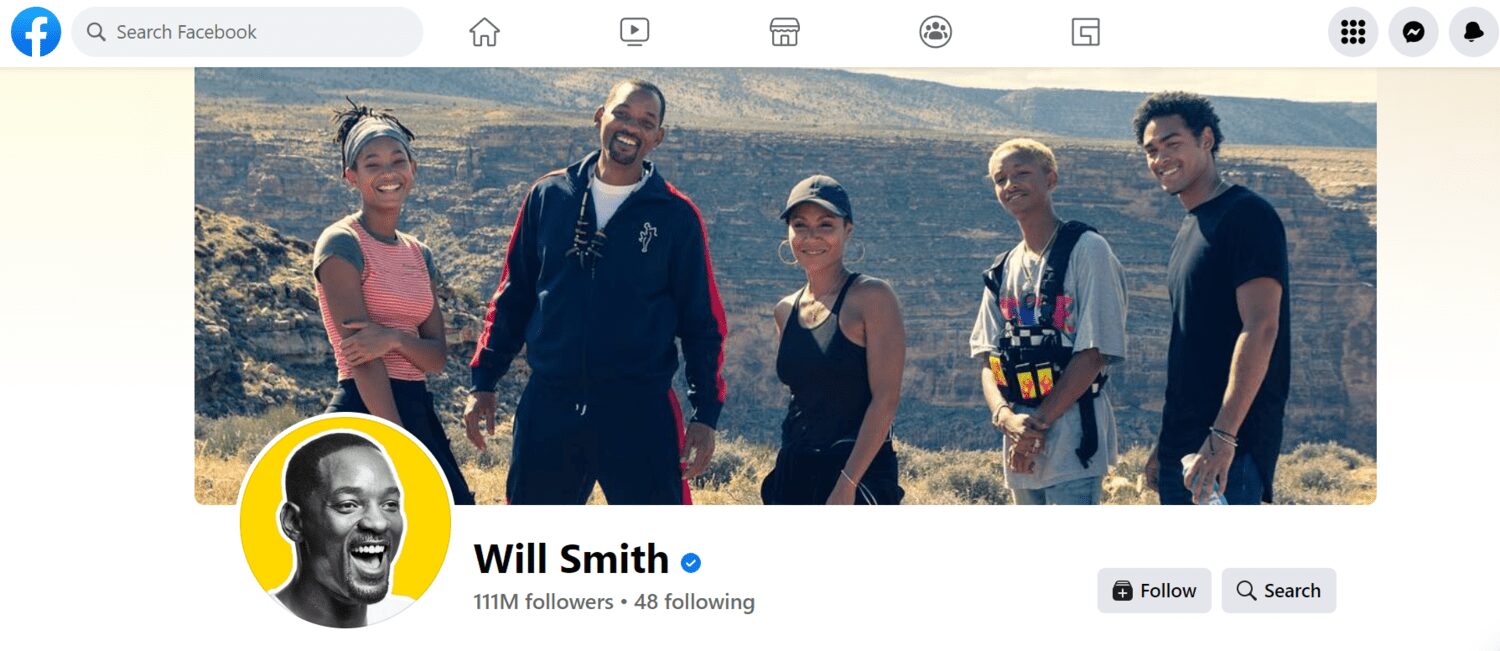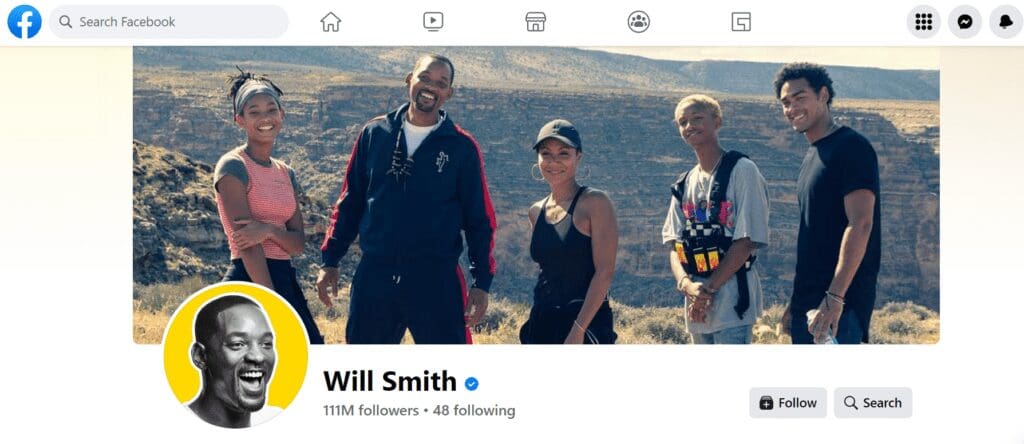 Will Smith is the most-followed actor on Facebook with 111 million followers. The actor, rapper and producer has a very popular presence on social media making the top 5 list of most-followers on TikTok. Will Smith is most famously known for his role as "The Fresh Prince" in the American sitcom The Fresh Prince of Bel Air. He has achieved great success in his career winning an Oscar in 2022 for Best Actor in a leading role for his performance in King Richard.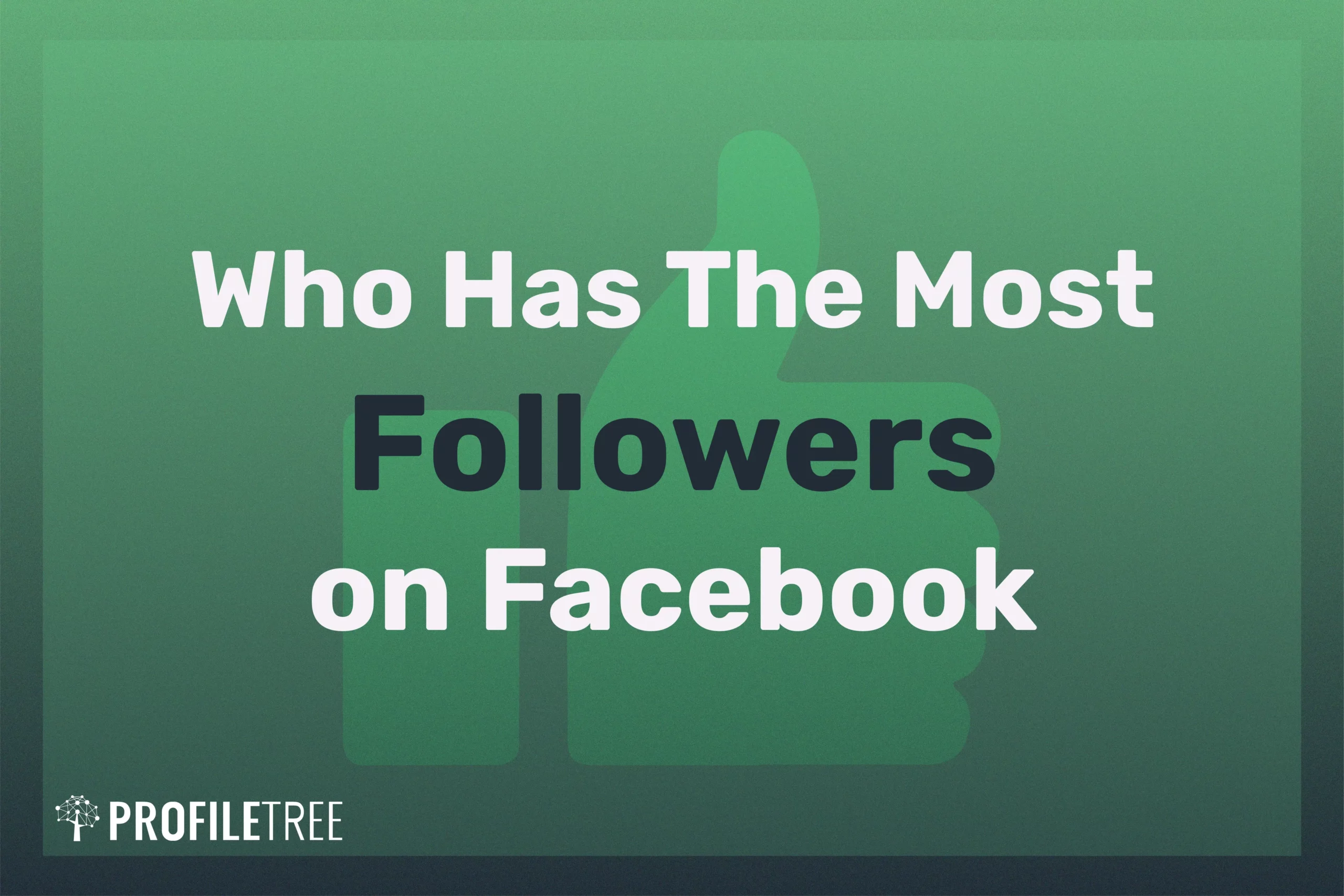 4. Vin Diesel-107M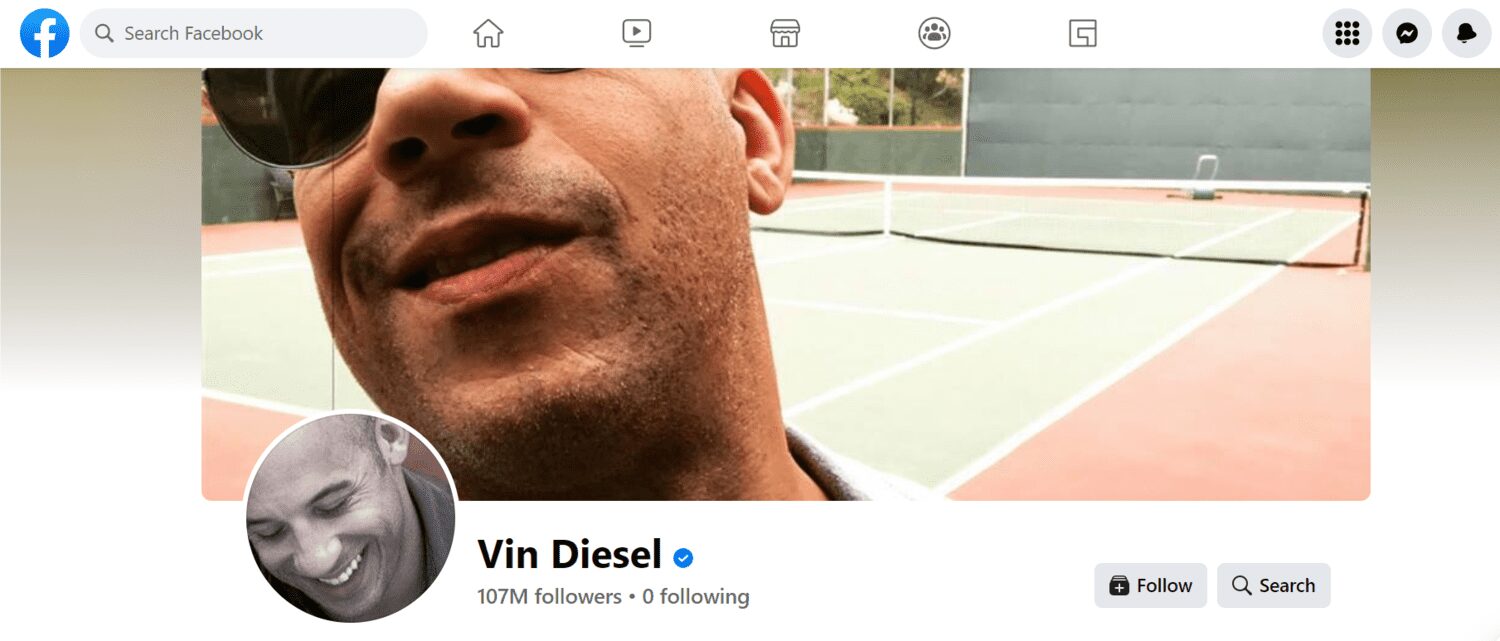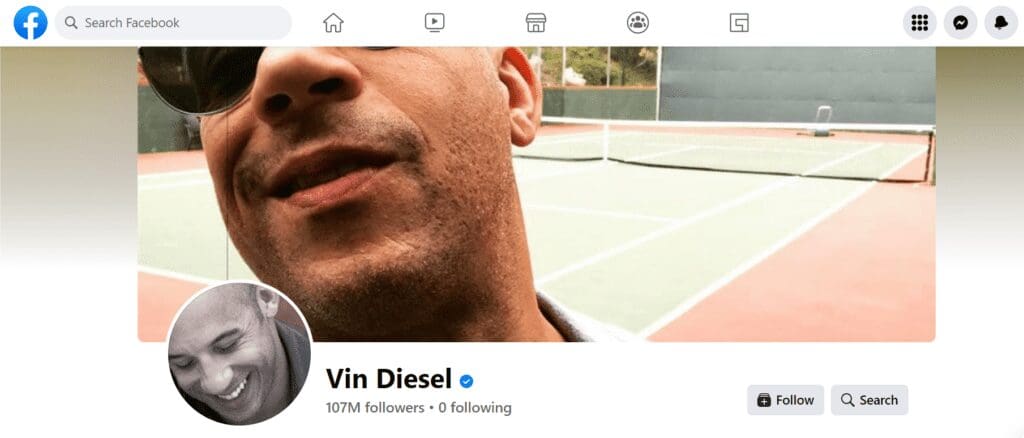 Vin Diesel makes it into the top 5 list of most-followers on Facebook. The American actor and producer shares videos and pictures of his past and up-coming movies and posts throwback photos with friends and family for his 107 million followers to see. Vin Diesel is best known for his role as "Dominic Toretto" in the Fast and Furious franchise. Although he has made himself a name as an action star, the Californian has also successfully starred in comedies and dramas.
5. Leo Messi-106M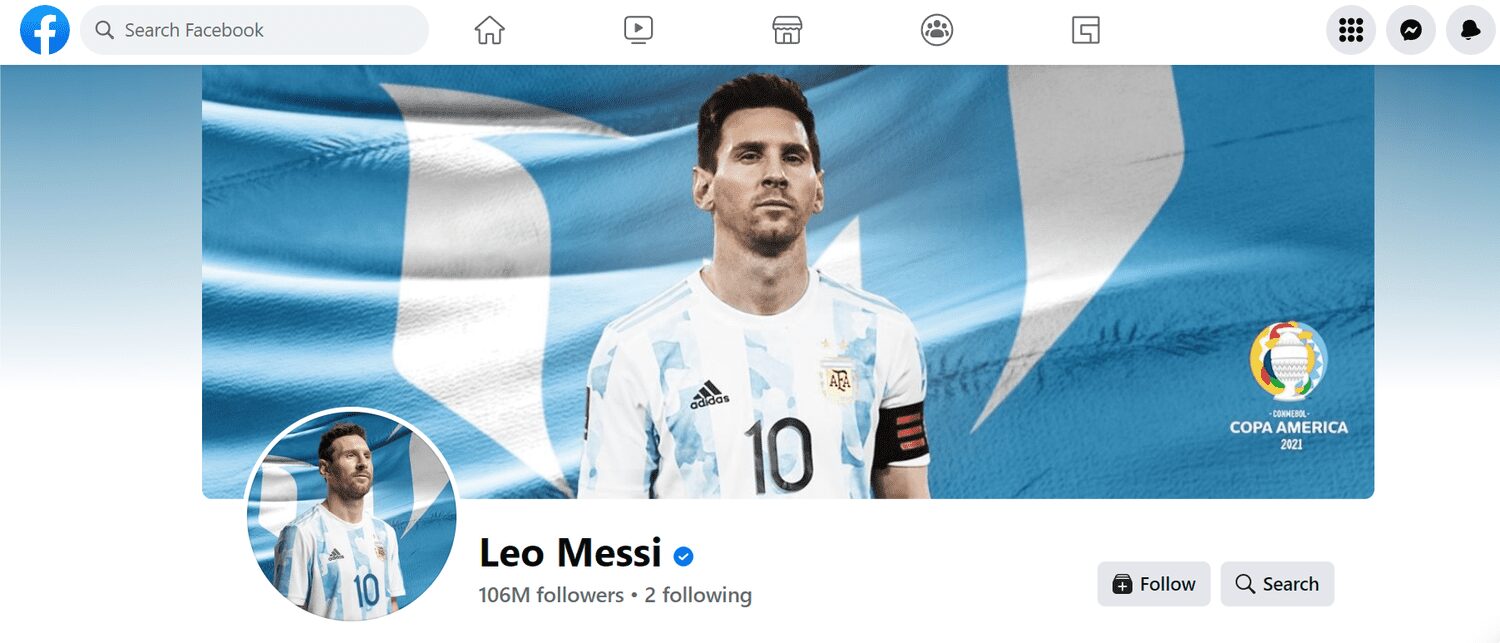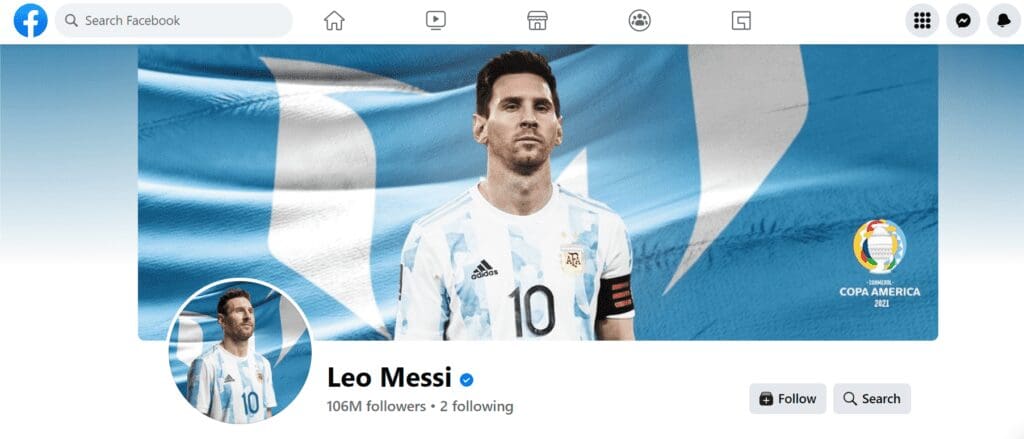 Lionel Messi is the second most followed footballer on Facebook. Leo Messi plays football with Ligue 1 club Paris Saint-Germain and captains the Argentina national team. The Argentinian footballer predominately shares pictures and videos of his football career with his 106 million followers. Messi has won the most Ballon d'Or than any other footballer with 7 of the awards to his name.
6. Rihanna-102M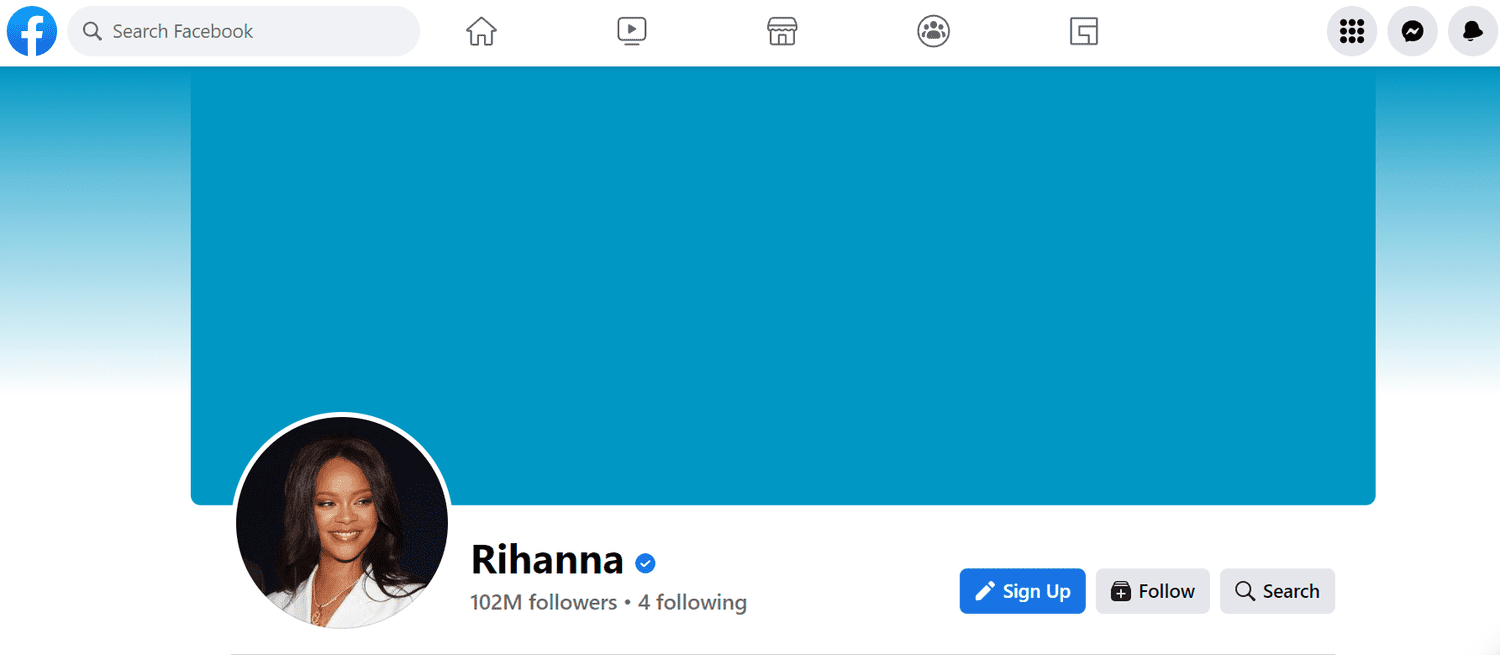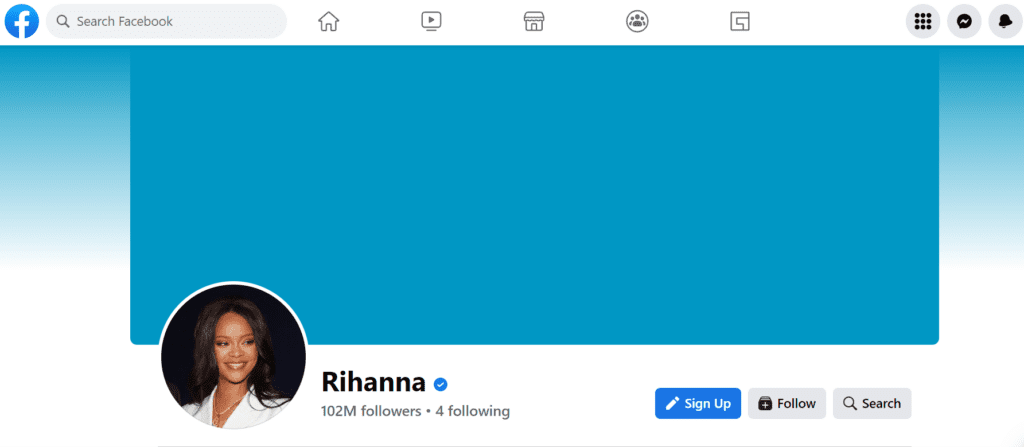 It is no surprise that Rihanna has made it into the top 10 list of most-followers on Facebook. The singer, actress, fashion designer, and businesswoman has become quite the household name. The Barbados singer shares pictures and videos of her makeup line, Fenty Beauty and fashion looks to her 102 million followers on the social media platform. In 2021, Rihanna was given the honour of being declared a National Hero of Barbados.
7. Eminem-94M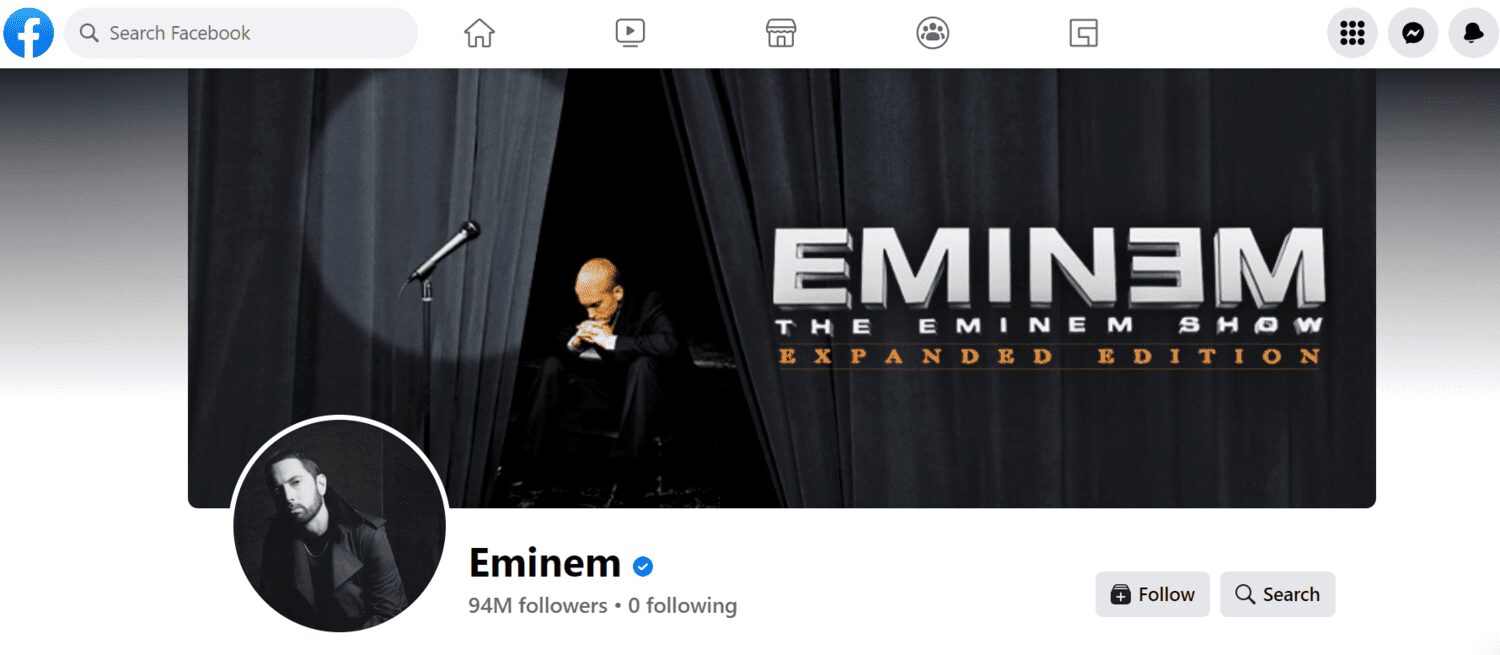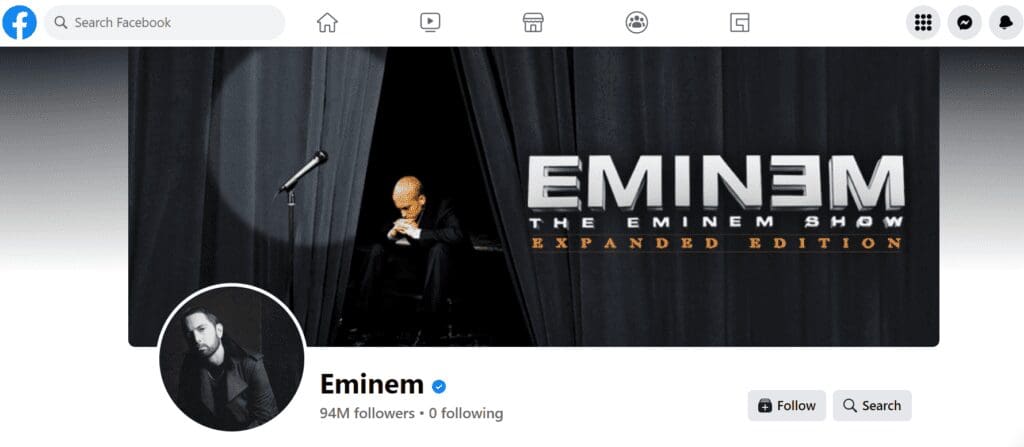 The American rapper, songwriter and record producer uses his Facebook page to promote his albums and music career with his 94 million followers. The world famous rapper is known as the fastest rapper in the world. In 2003, his song "Lose Yourself" became the first rap song to win an Oscar for best original song in the film "8 mile"
8. Justin Bieber-91M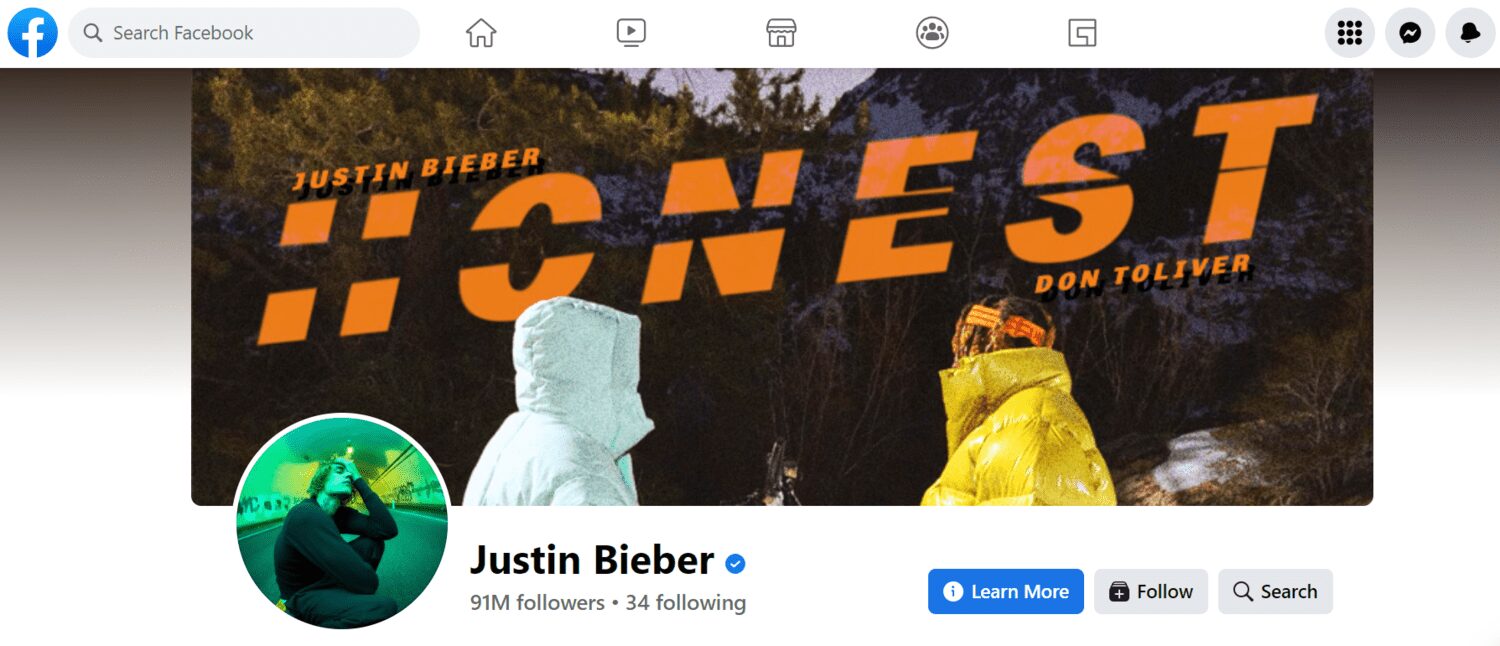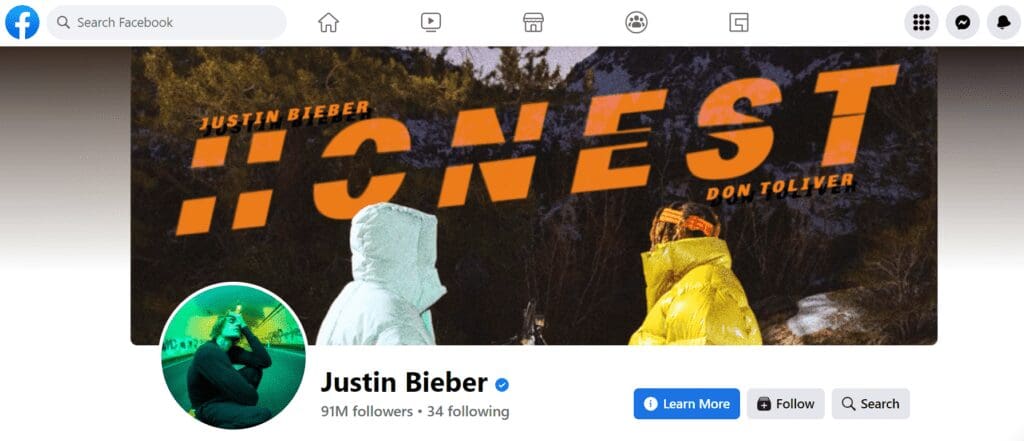 World famous singer Justin Bieber has been in the spotlight since the age of 13. The Canadian singer shares pictures and videos of his personal life and of his life on tour. Not only does Justin Bieber make records, he is no stranger to breaking them with a number of Guinness world records to his name. He has the Guinness World Record for the most Teen Choice Awards for a male singer.
9. Neymar Jr.-88M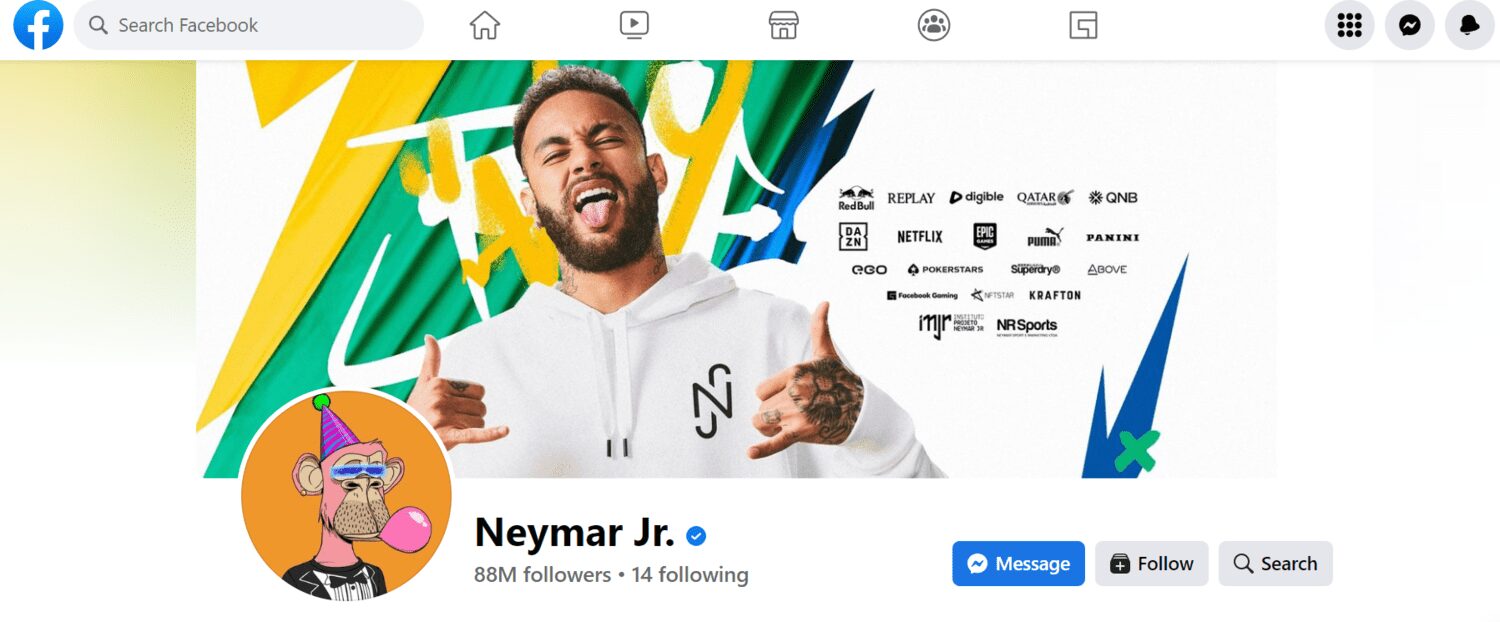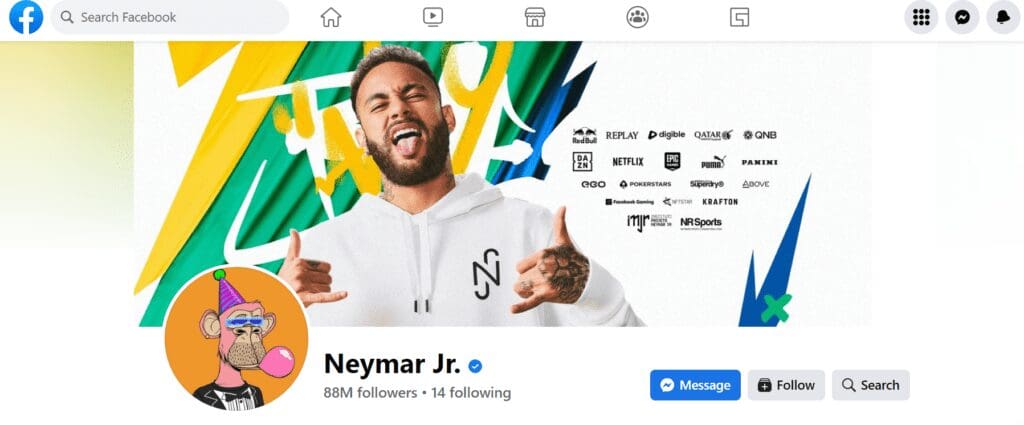 The third footballer to make the top 10 list of most-followers on Facebook is Neymar Jr. The Brazilian footballer shares videos of himself playing video games to his 88 million followers. He plays alongside Messi with the Ligue 1 club Paris Saint-Germain and he also plays with his national team of Brazil. In 2022, the 30 year old was named the 4th highest paid athlete in the world by Forbes.
10. Selena Gomez-86.3M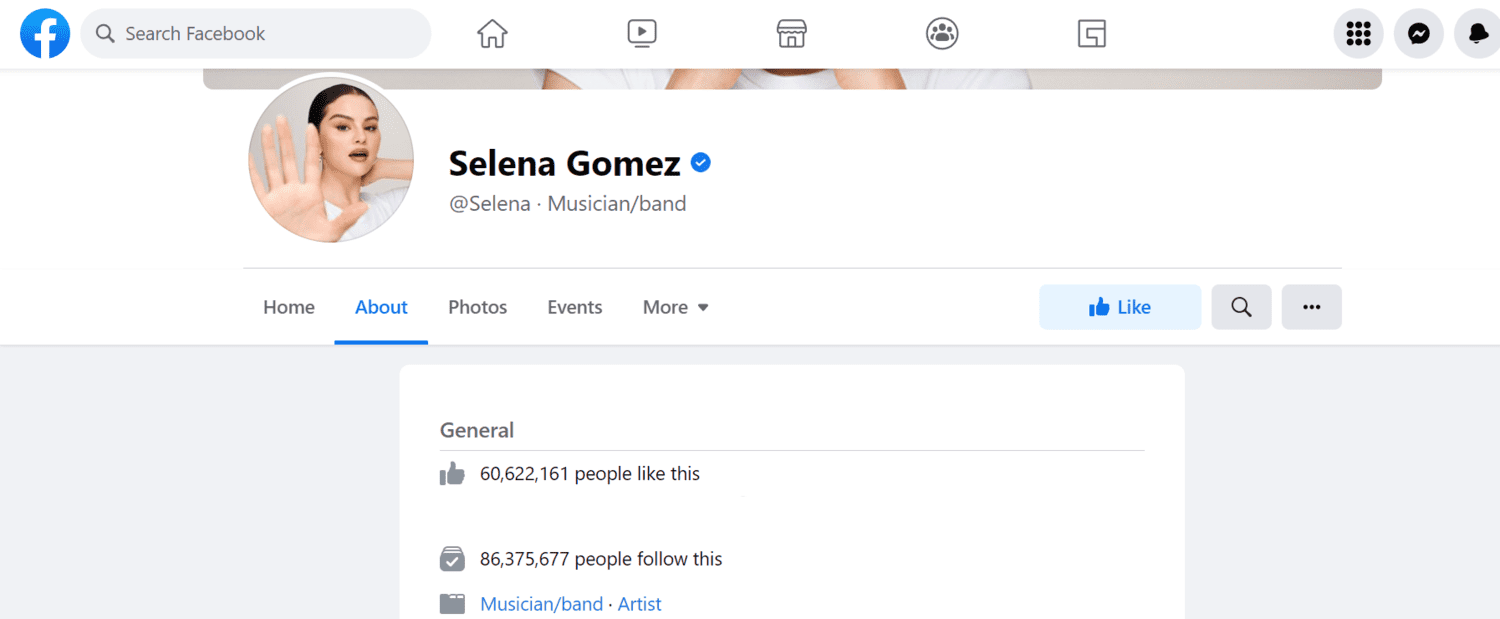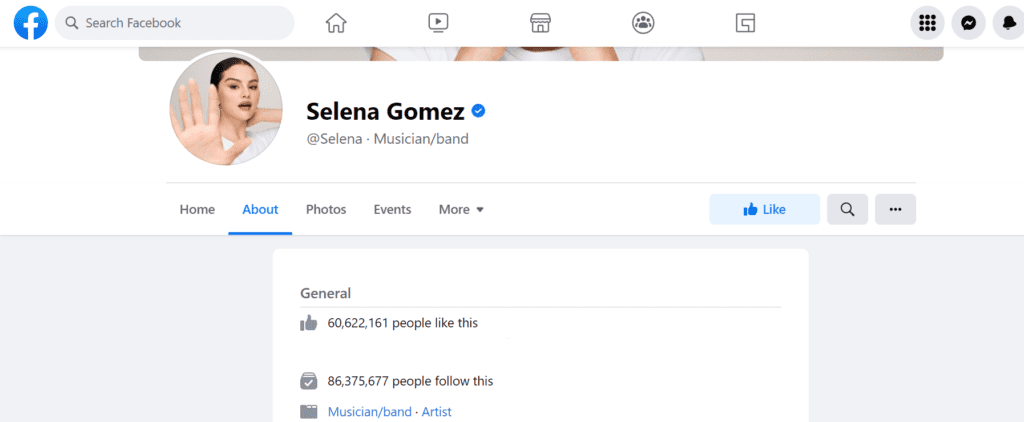 Selena Gomez makes the top 10 list of most-followers on Facebook. The American singer, actress and entrepreneur shares photos and videos of movies and programmes she is involved in and promotes her make-up line, Rare Beauty to over 86 million followers. Probably best known for her role as "Alex Russo" in Wizards of Waverly Place, Selena Gomes starred on the Disney Channel for five years.
Most Followed Page on Facebook 2022
1. Facebook App- 179M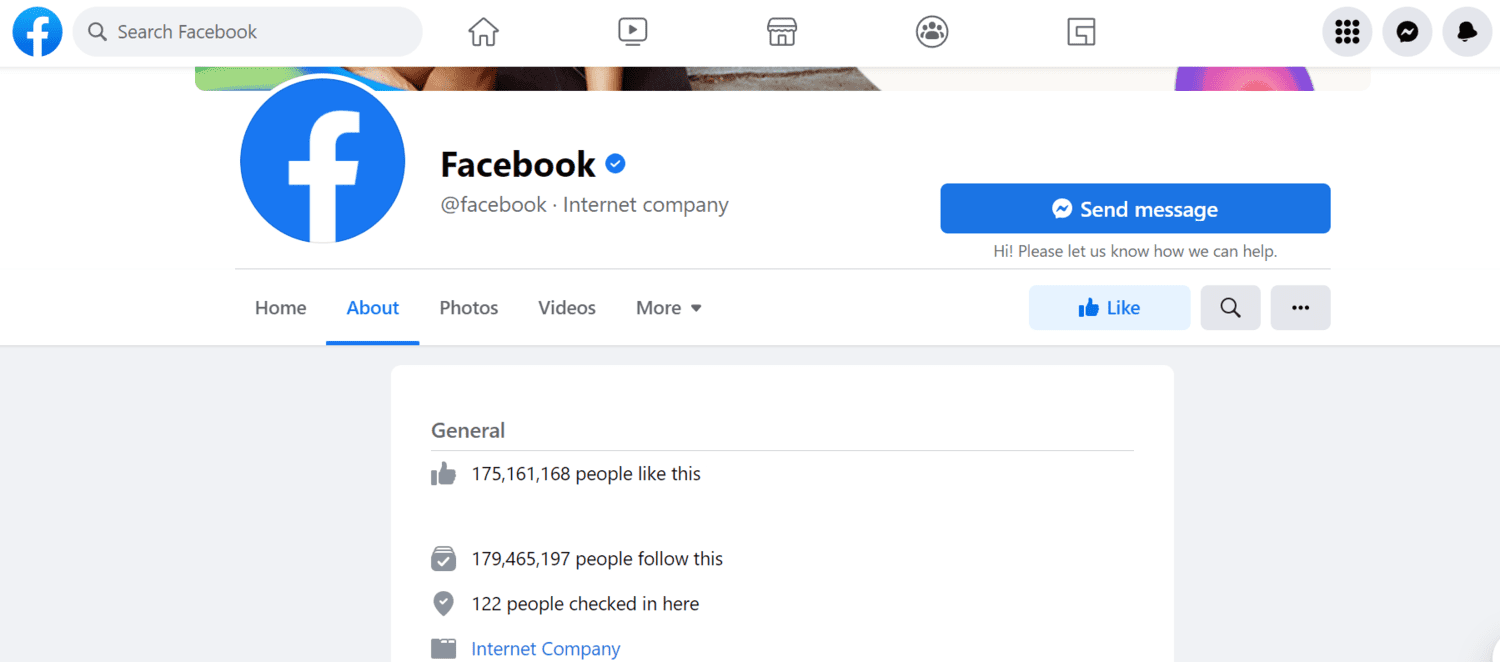 It is probably no surprise that Facebook's most followed page is the Facebook page itself. With over 179 million followers, the Facebook page is all about spreading positivity, respect and love with one another. It celebrates the amazing impacts that connecting has on us, making the big world into a tightknit community. The page gives space for important events going on in the world for example, PRIDE and allows influential people to takeover their page to send moving messages to their followers.
2. Samsung-161M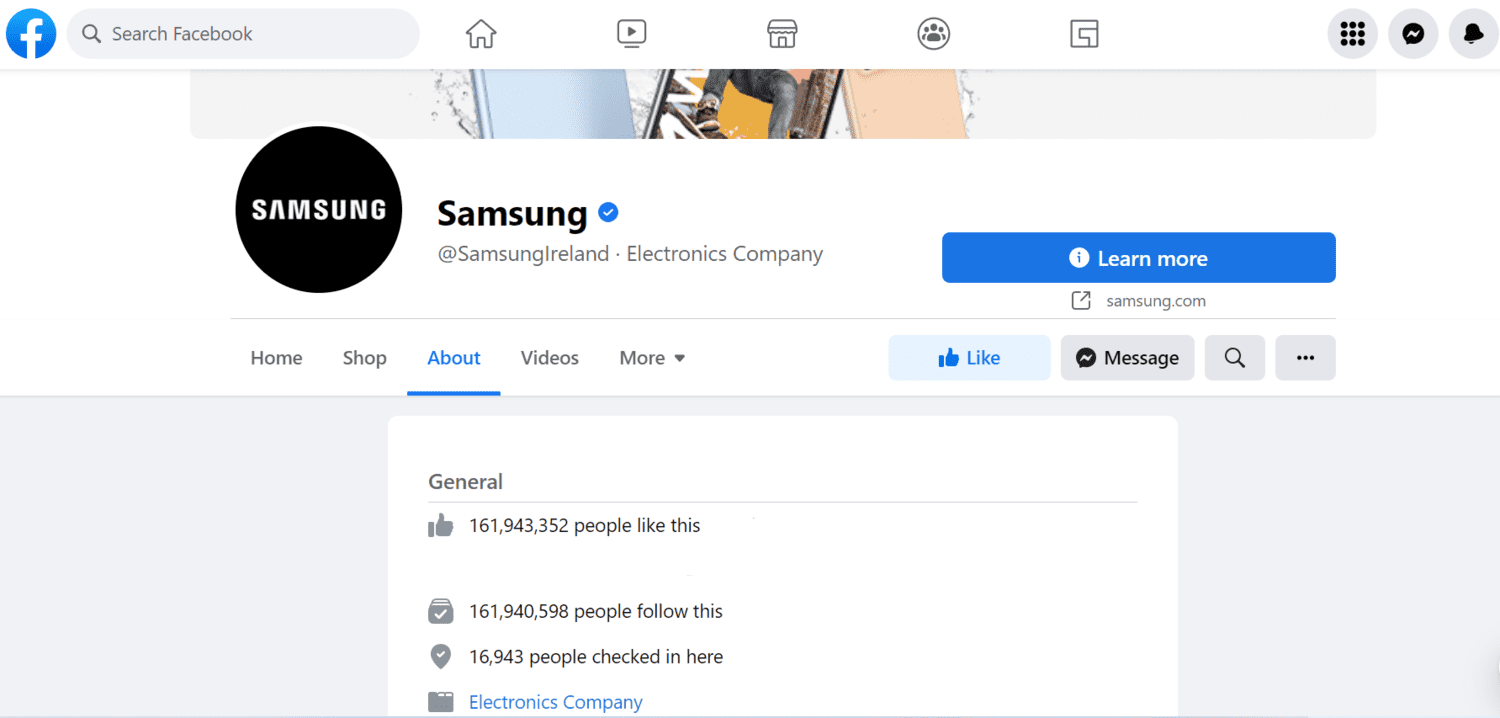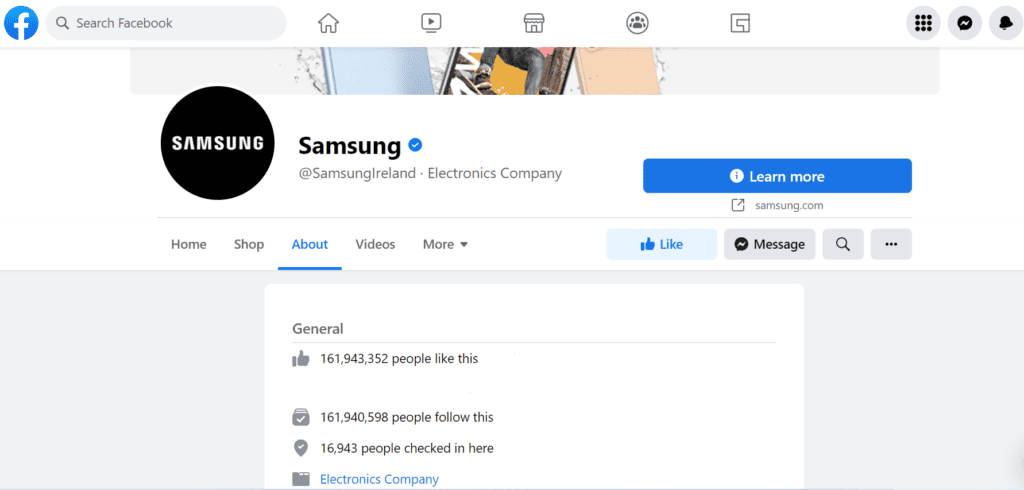 Samsung comes in second place for page that has the most-followers on Facebook. The huge demand and popularity for Samsung products is probably the reason for its huge following on Facebook. The electronics company shares its newest electronics on its Facebook page to over 161 million followers. You can also find the Samsung's service team contact details if you have any issues and can directly message the page itself.
3. Mr. Bean-130M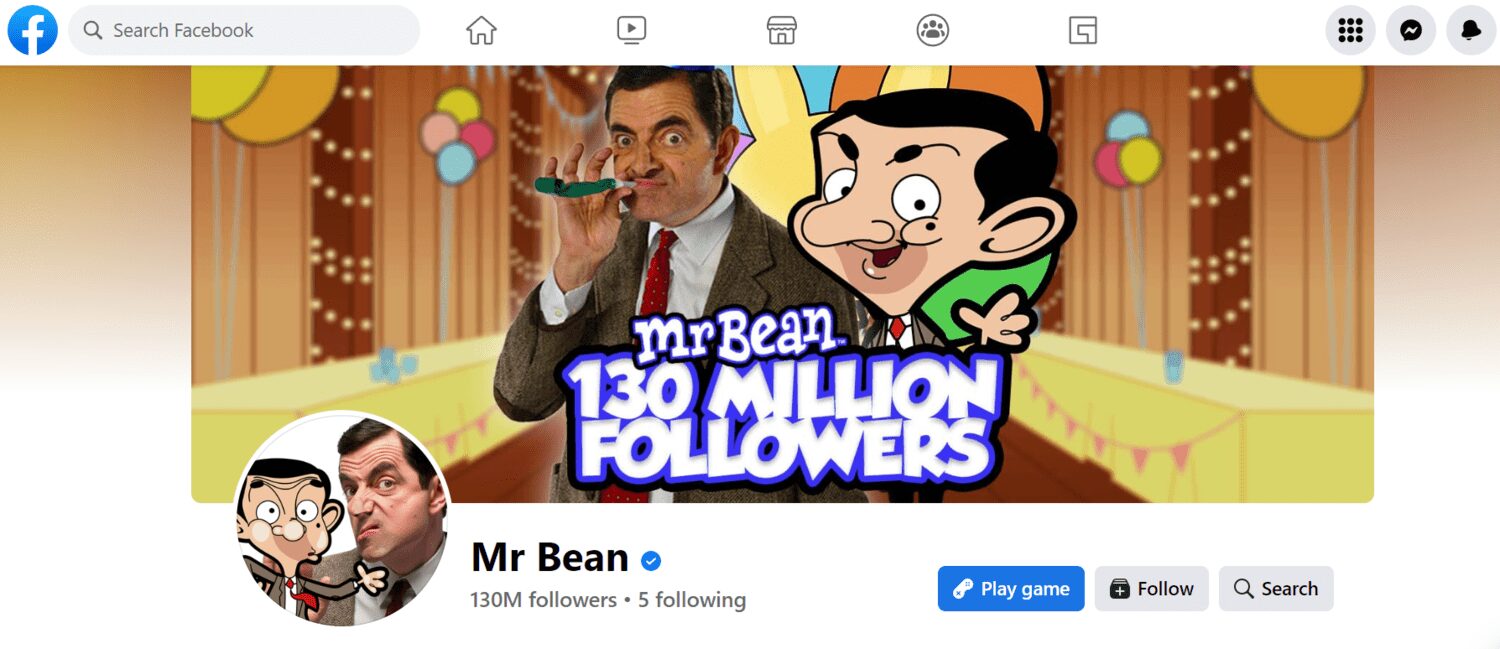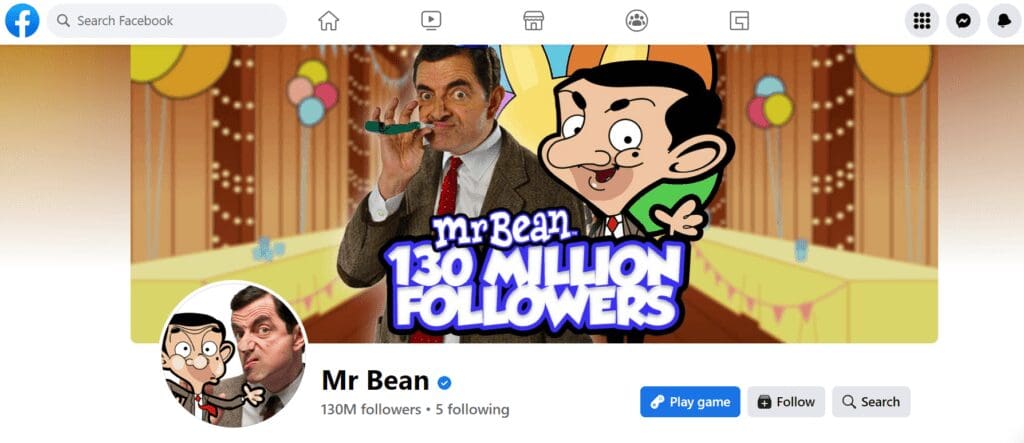 Mr. Bean wouldn't be the first page that would come to mind when you think of pages with the most-followers on Facebook but here it is in the top 3. If you are looking for a laugh then scrolling through Mr. Beans Facebook page is guaranteed to do just that. The page posts the best and funniest scenes from the comedy series for its 130 million followers to enjoy. Over 30 years on from when Mr. Bean first aired, its Facebook page is keeping its legacy going.
4. 5-Minute Crafts-122.3M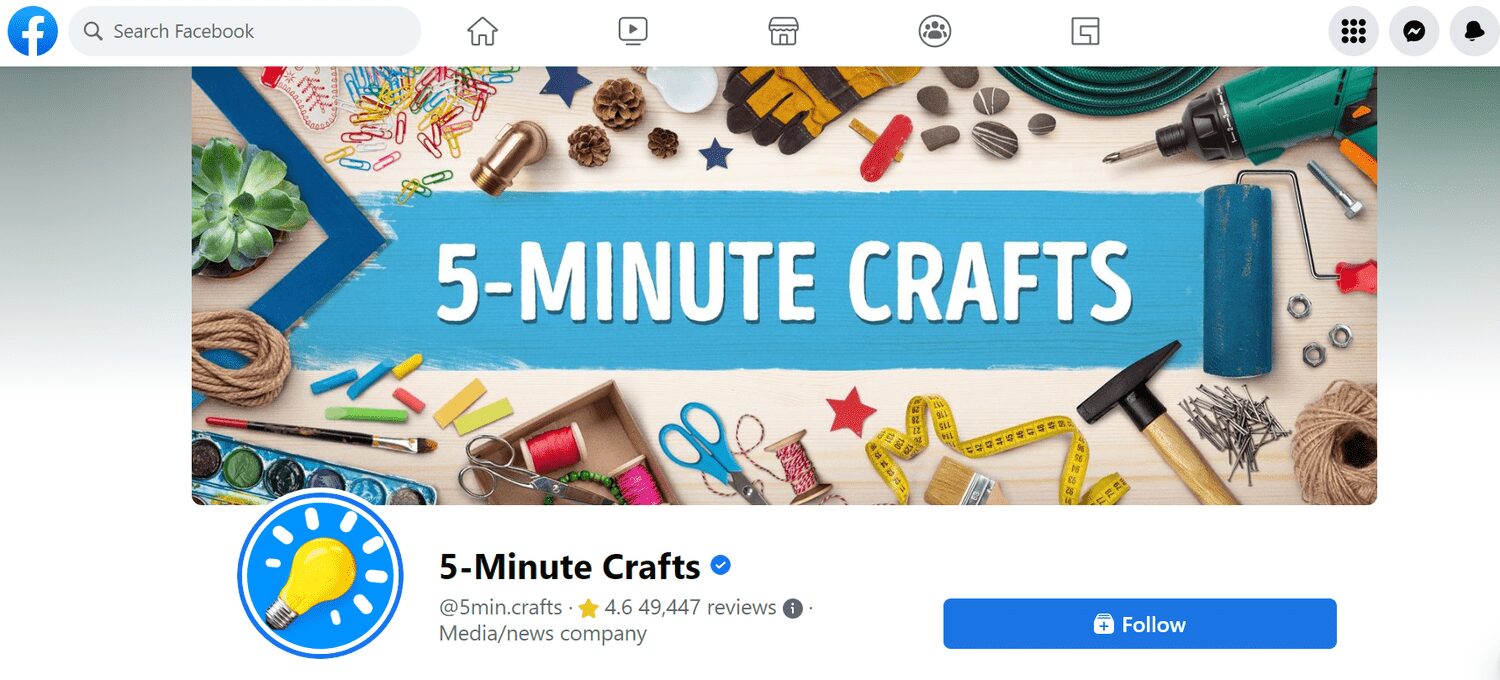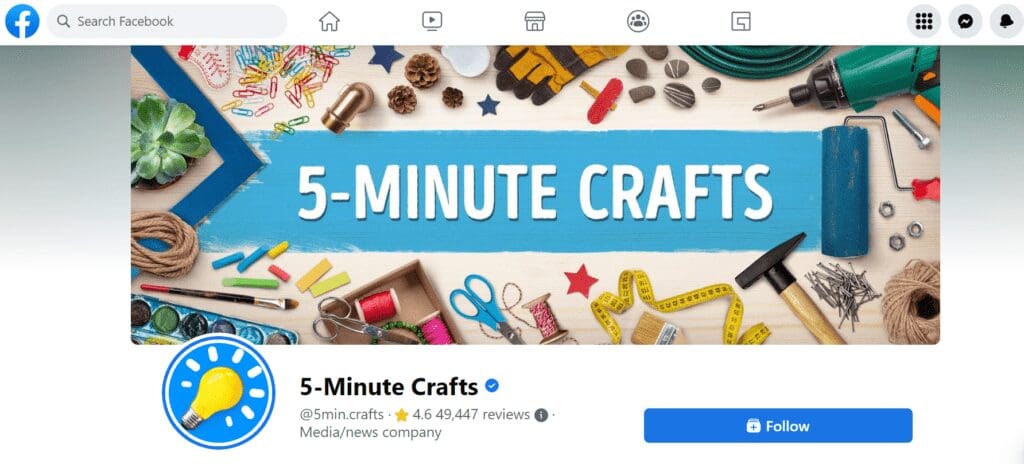 5-Minute Crafts is a very popular DIY and crafts page with over 122 million followers. The page is known both for its helpful suggestion videos and equally its ludicrous life hacks. From how to get a stain out of the wall to how to build a table, there is a craft for everyone. The videos are very entertaining and will have you scrolling for hours through their page at all the creative crafts they show.
5. CGTN-118M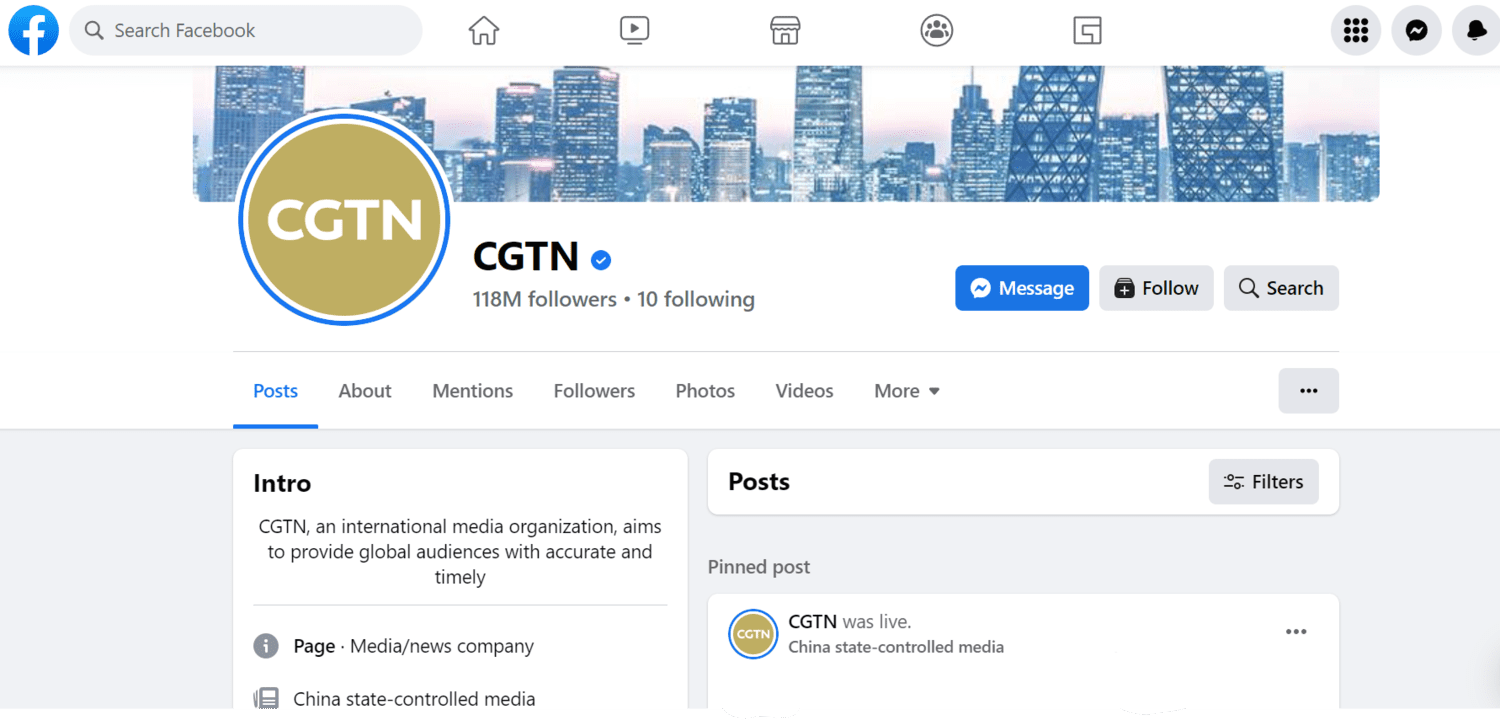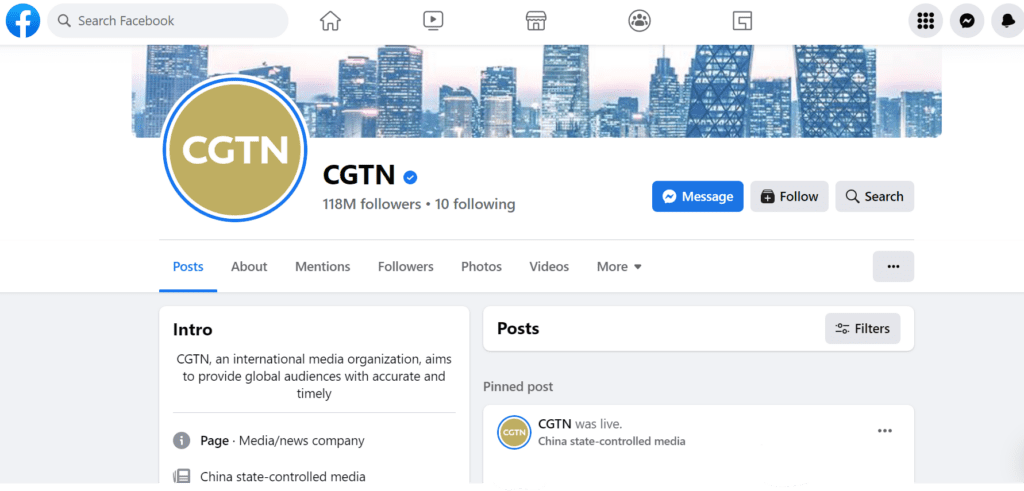 CGTN is a Chinese sate run media organization that uses its Facebook page to provide its 118 million followers with accurate information about what is going on in the world. CGTN stands for China Global Television Network and it gives its followers the news from a Chinese perspective.
Some of the people and pages on the most-followers on Facebook 2022 list may have surprised you and other you may have suspected already. Read more Facebook related articles: How to Drive Ecommerce Sales with Dynamic Facebook Ads I 15 Ways To Get More Facebook Likes I Facebook Ads: Complete Guide