Are you hoping to launch a podcast but need help determining what podcast equipment you need? If this sounds like you, then keep reading to find out the best podcast equipment available on the market and what you need to turn your podcast dream into a reality.
Podcasting is an industry that has undergone unprecedented growth in recent years, in fact, there are now over 5 million podcasters in the world, with around 70 million podcast episodes between them all – but by the time you're reading this, it's probably a lot more. From business podcasts to celebrity-hosted ones and everything in between, there is a podcast out there for every niche imaginable.
This has led to a surge in high-quality podcasting equipment being released onto the market, allowing podcasters to record in high-definition with clear audio and sound. Whether you're hoping to launch a new podcast channel or improve your current setup, check out our recommendations for the best podcast equipment.
Best podcast equipment list
Before we get into the nitty-gritty details of the best podcast equipment out there, it is first useful to create a list so that you know what you need to get to kick-start your podcasting episodes. You will need the following for recording a podcast in a video and audio format:
Microphone
Microphone clamp
Acoustic foam panels
Pop filter
Camera
Tripod
Lighting
This is a list of the basic apparatus for podcasting that you will need. If you're missing one of these pieces of equipment, then you may encounter some problems down the line which could result in losing audio or visual quality.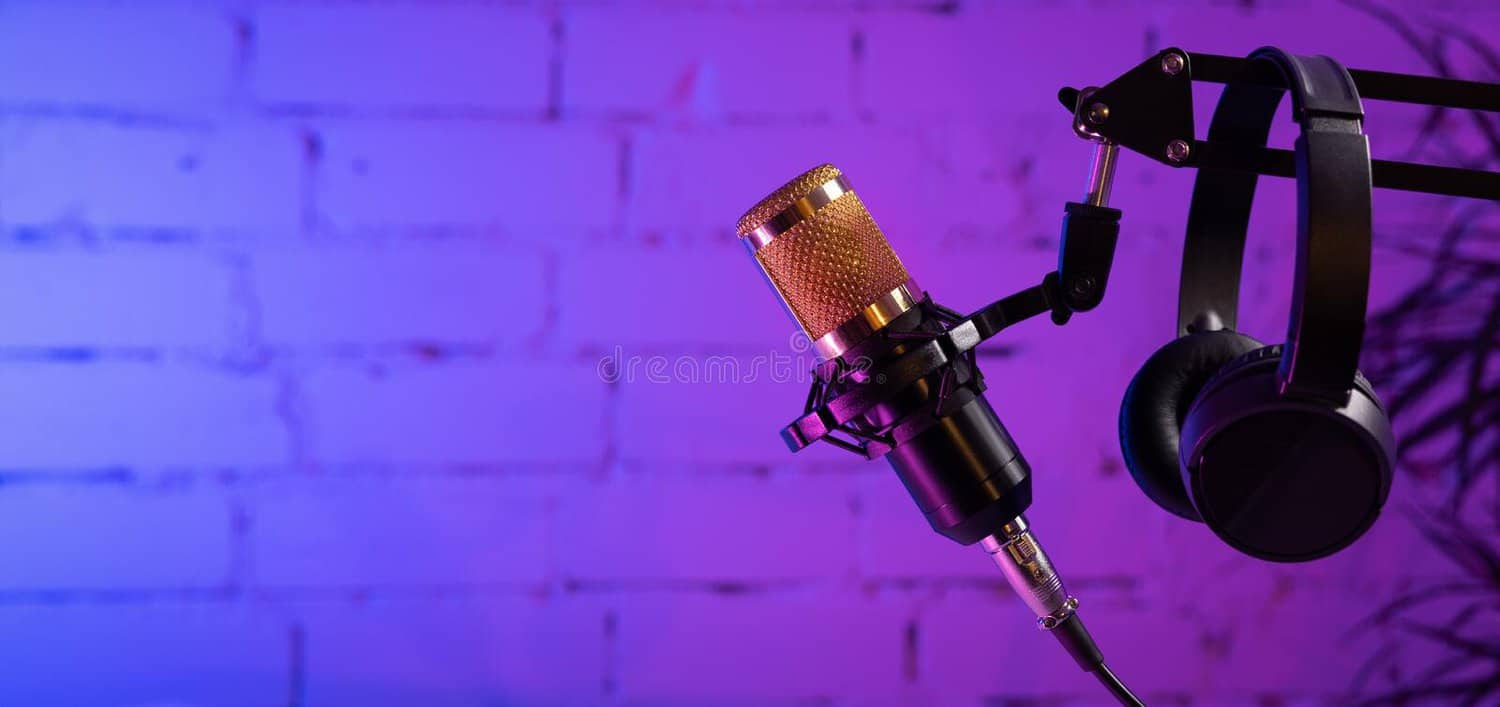 If you're completely new to podcasting, then you may find this article on how to start a podcast useful.
Best audio equipment for podcasts
Essentially, the number one thing you need for a podcast is audio equipment, regardless of whether you're capturing the episode on video or not, people will still need to hear what you and your guests are talking about.
Microphone for podcasting
You can't have a podcast without a microphone, it is essential for capturing clear audio and reducing muffled sounds. Ideally, there should be a separate microphone for each guest, but if you're tight on budget you could make do with one microphone per two people if the set-up is sound-insulated and acoustic-friendly.
Which type of microphone is best for podcasting?
There are two different types of microphones you can use for podcasting; XLR and USB.
USB Microphones are more suitable for beginners to podcasting as they are easy to integrate within your equipment, although you will need a sound card in order to capture the audio.
An XLR microphone, however, will capture audio recordings in a higher quality compared to USB connections. They use sound mixers to give more control over the audio output and they are usually found in professional recording studios.
XLR tends to be more expensive as it is the industry standard, however, this isn't indicative of the quality as there are good versions of both.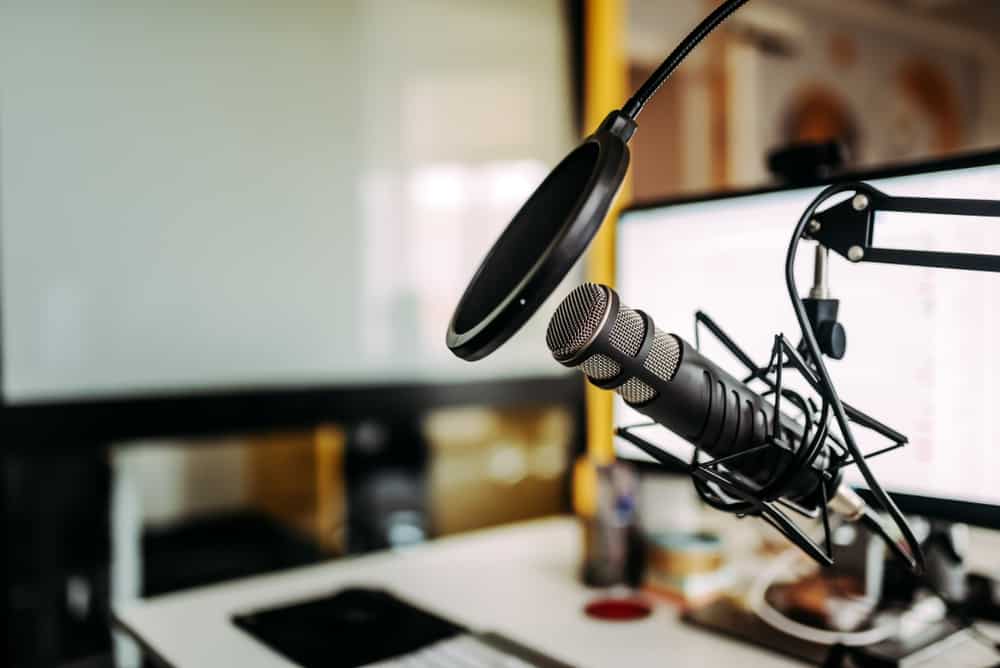 Microphone clamp
If you're using a static microphone, you will need a microphone clamp in order to hold the equipment in place, this ensures a consistent quality of audio output. You could opt for a Lav Mic, which is a clip-on microphone, but they aren't usually used for podcasting as they can generate sound from clothes rubbing together.
Acoustic foam panels
Acoustic foam panels help insulate the space, making it acoustic-friendly so that you can capture high-quality audio for your podcast. If you have a dedicated space for shooting your podcast then this is a great addition to have, and they are relatively cheap to purchase, starting at just £25 for a pack of 12 on Amazon.
Pop filter
A pop filter is another great podcast accessory for recording audio. It is a type of filter that you place in front of a microphone in order to reduce the popping sounds from vocals, i.e.) words beginning with B or P sounds. As you progress on your podcast journey, this is a great accessory to add to your setup.
If you discover unwanted background noise after you have recorded your podcast, check out this video below for how to remove it.
Best camera equipment for podcasts
If you want to make your podcast stand out from the competition, then video is a great way to do so. You are offering people the opportunity to either listen or watch your episodes, meaning you're appeasing a range of different content-consuming preferences.
Best podcast equipment on a budget
Depending on your podcasting budget, you may want to invest in a specific high-spec camera for capturing video, however, many mobile phones are also now perfectly capable of capturing in 4K. 
If you have a Samsung 9, iPhone 8 or any of their extended models, you can start recording in 4K. If you're unsure of whether your mobile is capable of shooting in high-quality, check out GSM Arena for the specific model specifications.
Best affordable podcast equipment
If you're wanting to invest in the best podcast equipment, however, it may be worthwhile checking out DSLR cameras. They are the industry standard for shooting video content and they are not overly expensive, with some models starting at just £250.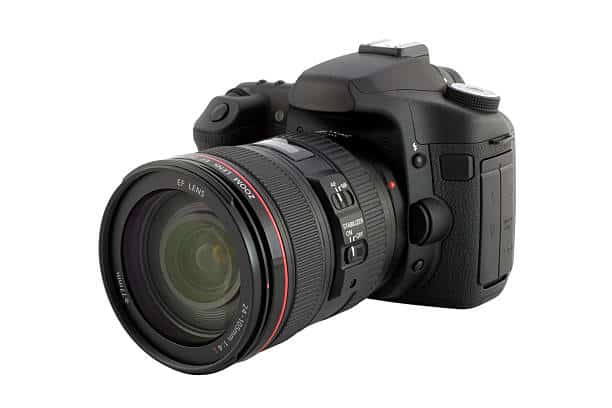 Tripod
Regardless of whether you decide to go for a DSLR camera or use your mobile phone, you will need a tripod for stability and focus when shooting your podcast. Without one, you risk recording a video that is shaky and difficult to watch.
A tripod can be used to secure your camera/mobile and keep it steady for recording content. If you think you will be recording a podcast on the move, however, you may want to invest in a gimbal for your mobile phone, check out these product reviews for the Powervision S1 and the DJI Osmo 5.
Lighting
Although natural light is thought to be the best form of lighting for shooting video content, this isn't necessarily the case when recording your podcast. Softbox lighting is the best option for podcast lighting equipment, as it provides a consistent quality of light that you can depend on as opposed to relying on the weather and natural lighting.
Trial and error for the best podcast equipment
Whilst we can provide recommendations for the best podcast equipment, the most effective method for perfecting your podcast setup is trial and error.
You should start with the basic pieces of podcasting equipment that we have suggested above, but as your podcast progresses and as technology evolves, you can adapt your set-up and create a recording studio that is suitable for your needs.
Check out this article for more guidance on how to start a podcast.