Starting a podcast can seem like a daunting task, and given the success of other podcasters, it can even feel unattainable for some. However, it is important to remember that your favourite podcasters were once in the same position as you, they just took the leap, hit record and went for it.
In this article, we'll give you some practical advice from our team of content creators and videographers, on how you can start a podcast of your own. Whether it's for business reasons, general conversation, entertainment, or focused on a particular topic or current event, we can help you create a podcast to interact with audiences and say what you want to say. 
Table of Contents
Why start a podcast?
Podcasts are a great way to enter the entertainment industry on your own terms, you don't need to ask for funding or find producers who are willing to invest in you. Simply pick up the mic, get talking, and if people are interested in what you have to say, they'll listen in.
Podcasts provide a platform for deep discussions and authentic conversations to take place, you can achieve an understanding with your guest, discuss topics intellectually and dive into opinions with respect and ambiguity.
Podcasts are different from any other form of content out there; they are long format and probably one of the best ways to connect with audiences and express your thoughts on certain topics. Nothing gets lost in translation because you have the time to articulate your opinions and there is someone there to rebut your thoughts off of.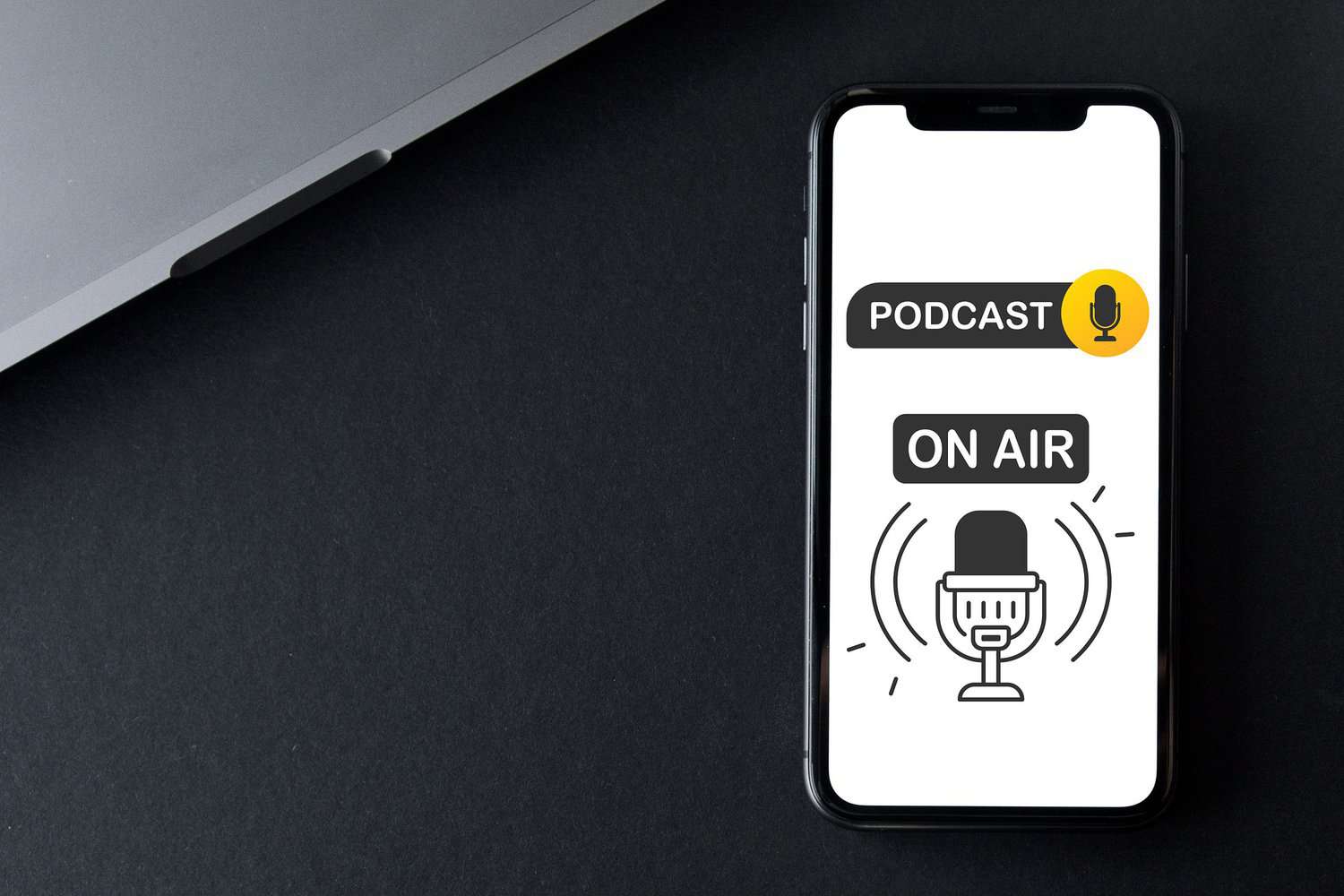 Benefits of starting a podcast
Whether you're thinking of starting a podcast for entertainment reasons, to help you achieve business goals or reach your own personal objectives, there are many benefits of starting a podcast.
The benefits of starting a podcast include
Connect with audiences more authentically.
Express opinions with respect and ambiguity.
Provide long-format content with rich and deep discussions.
Grow your digital presence.
Speak with guests who interest you.
Discuss current events, societal trends, news, etc.
Promote yourself, your brand and your business.
Share your expertise and knowledge.
It's important to note, however, that growing a podcast audience takes time, effort and lots of regularly uploaded content, don't expect to be the number one podcaster in a month, or you will feel disheartened about your efforts.
It has taken years for some of the most famous podcasters to get where they are, Joe Rogan for example, is thought to be the biggest podcaster in the world, he has been doing it for a little over 13 years but still has to upload regular content with interesting guests to keep ahold of his title.
How to start a podcast with no audience?
If you don't have an existing audience or social media following, don't let that put you off starting a podcast. Podcasts are like seeds, with the proper care and attention, they can grow into fully developed sources of content that attract audiences and engages with them meaningfully.
Many successful podcasts began without an audience, and interestingly, some podcasts that you would expect to have a large audience have failed to attract regular listeners. Starting a podcast involves a lot of trial and error, finding out what works for your target audience and discovering your niche. The important thing is to act like you already have an audience who are interested in what you have to say. In other words, fake it till you make it!
How to pick a name for a podcast?
Picking a name for your podcast should be an extremely thoughtful process because the worst thing you can do is change the name when you're only getting the ball rolling and beginning to attract audiences.
Think about what you want your podcast name to represent and how it will attract audiences. Here are some ideas for choosing a suitable podcast name:
Your own name
Many successful podcasters use their own name for their podcast show, The Joe Rogan Experience or Gary Vee comes to mind. This is a great idea because it gives you the leeway to discuss a range of topics without limiting your show to a specific genre. The downside, however, is that audiences will struggle to initially find your show if they aren't already aware of who you are.
SEO podcast name
Another great method for naming your podcast is to explore SEO options. This means that you call your podcast something that people are actively seeking information about.
Take for example, the podcast hosted by Andrew Warner, despite already being a media personality, he has named his podcast "Startup Stories", specifically discussing startup businesses and where they are now.
This ensures that your podcast is able to be found for the content it provides, even if audiences don't initially know who you are.
Topic-related podcast name
If you are absolutely sure about what topic your podcast is going to discuss, then centring your name around that topic is a great way to name it. Take for example, the famous podcast, Murder, Mystery and Make-up, hosted by Bailey Sarian, she has literally named the podcast in relation to what she does on her show, and it works great!
What should your podcast be about?
Deciding on what your podcast is going to be about is a challenge for both new podcasters and long-term podcasters. The content has to be original, yet in keeping with current topics and trends. It can be difficult to decide what your podcast is going to be about, but are some suggestions to consider:
Entertainment podcast
An entertainment podcast allows for lots of interesting discussions and fun activities that will engage and interest your audience. Take the podcast, 'Hot Ones' for example, where they interview famous celebrities whilst they attempt to eat hot wings that increase in spice as the interview progresses.
This podcast has attracted a lot of attention and regular viewers tune in to watch their favourite celebrities 'handle the heat'. Entertainment podcasts allow for lots of creativity and whilst you might not have access to celebrity guests, you can still include fun activities that attract audiences and provide great entertainment.
Business podcasts
Business podcasts are a popular genre of podcasts, with millions of listeners tuning in on a daily basis for business advice, expert support and insider knowledge. If you consider yourself to be business savvy, you should consider hosting a business podcast to share that information and attract audiences who are interested in this topic.
A business podcast also opens the door for interesting guests to appear on your show. Your audience will want to hear from them and you can invite local businesses to speak, which promotes their business a smooch as it does your podcast.
Check out this article for the 12 best business podcasts and see if you want to create something similar.
Up-to-date news
Audiences are increasingly seeking alternative news sources as opposed to mainstream media, for up-to-date news about the world around them. This has created an opportunity for podcasters to create episodes that discuss current topics, providing audiences with an authentic and independent opinion about current news and trends.
If your podcast is based on current news, you will also never run out of ideas or topics to discuss. It's also more than likely, that the content you are producing will be newsworthy, allowing you to attract audiences with relevant discussions and up-to-date content.
What equipment do you need before starting a podcast?
Starting a podcast won't cost you the earth, and you can come up with a pretty decent set-up using your mobile phone camera (if it's decent) and paying attention to how you set up your recording studio. Over time though, you may want to invest in upgrading your equipment in order to capture motion better and increase your audio quality.
Podcasts are audio recordings at their core, but we wouldn't recommend creating a podcast without an accompanying video. Interestingly, more people watch podcasts in their video format as opposed to their audio recordings. Video is a second level of engagement because, as humans, we like to see visual cues, body language and natural interactions that only video content can provide.
For initially starting a podcast, we would suggest the following recommendations:
Lighting equipment for a podcast
Natural light is great for photo opportunities and short video content, but it changes too much to be used throughout a whole podcast episode. All it takes is a stormy cloud to cause undesirable shadows and ruin the quality of your video content.
We recommend using a softbox lighting kit in order to ensure consistent and uniform lighting for all of your podcast episodes. They vary in price, but they usually cost £50 – £200 depending on the light strength and size.
Camera equipment for a podcast
If you're just starting out on your podcast journey, you can use your mobile phone to capture the video content, but it needs to be able to record in 4K for decent quality. Mobile phones that are capable of recording 4K videos include:
iPhone 8 and the extended series
Huawei P40 and the extended series
Samsung S9 and the extended series
If you're unsure if your mobile can record in 4K, just type the name and model into GSM arena to check your device's specification.
DSLR camera for your podcast
If you're thinking of investing in specific camera equipment for your podcast videos, then be sure that you invest in the right equipment. DSLR cameras are your best option for capturing good-quality videos, they record in high definition, and you can use a range of lenses to capture different shots. Prices usually begin at £250 for a good quality DSLR camera, but they are worth the investment.
Tripod
A tripod is absolutely necessary for capturing video content for your podcast episode. They ensure a steady focus and help improve the video quality. You can pick up a cheap tripod for just £20 on Amazon, and something you're going to wish you had bought if you choose not to get one.
Microphone equipment for a podcast
Ideally, you should have a microphone for every person speaking on your episode. They ensure good quality and consistency of audio recordings so that your listeners can hear every word you say with clear dialect and tone.
You can usually pick up a microphone for around £40 – £50. Check out these microphones available on Amazon.
Microphone clamp
In order to ensure that your microphone is sturdy and set in place, it's a good idea to invest in a microphone clamp. A microphone clamp secures your microphone to the desk, preventing it from being accidentally moved, which could impact the quality of your audio recordings.
Microphone clamps are usually cheap enough to pick up, costing around just £10 on Amazon.
Audio recording equipment
In order to ensure crystal clear audio recordings for your podcast episodes, you should invest in some necessary audio recording equipment.
Sound card
A sound card is connected from your microphone to the computer and allows your computer to input and output audio format. It is used to convert audio sounds into a digital file and improve audio performance, which is extremely important for capturing your conversations discussed on a podcast episode.
A sound card is an investment for your podcast but absolutely worth it; prices usually start at £100 for a refurbished model.
Acoustic foam panels
Acoustic foam panels are great for eliminating any echoes within your recording studio, allowing you to improve the quality of your audio content. You don't need to cover your whole space in these foam panels, as a few strategically placed ones will be enough to have an effect.
Acoustic foam panels usually cost around £20 for a 12-pack of audio foam squares.
Want to know more about podcasting equipment? If so, check out this article on the Best Podcast Equipment.
How much does it cost to start a podcast?
If you were to buy everything that we listed above, including a DSLR camera, it would cost approximately £500 to get a pretty decent setup for your podcast.
It's not an overly expensive investment for podcasting equipment, and it will make the recording process much smoother, resulting in higher-quality content that is appealing in both a visual and auditory sense.
How to start a podcast introduction?
An introduction helps you greet audiences and encourage them to keep watching/listening to your podcast episode. It sets the mood and tone and over time, will become a cue that audiences will immediately recognise.
Here are some ideas for creating a unique podcast introduction:
Music introductions
A music introduction is great for promoting your personality and the general energy of your podcast. Think of the simple drum beat that Joe Rogan includes or the silly song Bailey Sarian sings for her introduction. Both are different musical cues but immediately recognisable and unique to the podcaster.
Summarising what you're going to talk about
Summarising the content of your podcast is also great for introducing yourself and your episode. You can edit clips that are in the middle of your episode and include a snippet of them in the beginning, giving audiences a sense of what to expect and why they should stick around to hear more.
How to start a podcast script?
A podcast script ensures that your episode has some direction in regards to what is going to be discussed. It allows the discussion to move along smoothly, without gaps in the conversation where you're thinking of something to say next.
Here are some of our tips for creating a podcast script:
Create a schedule of conversation with general bullet points.
Include topics that you want to talk about.
Ask those interesting questions from your guest.
Include your own opinion points that you want to highlight.
Bullet point everything so you don't have to memorise long sentences.
It's not a good idea to write down word-for-word what you're going to chat about, you should allow some room for creative thoughts and natural conversation to take place. If it's too scripted, it will sound inauthentic and become obvious that you're reading from a script, which isn't what people are watching/listening to podcasts for.
How to promote your podcast
In order to ensure your podcast is reaching your target audience and improving its reach, you should invest some time and energy into promoting it. Here are some ideas for promoting your podcast:
Shorts
Shorts are a small clip of your podcast that is shared online, in order to garner attention for your podcast episode. Shorts usually include a particularly interesting clip that encourages listeners to tune in and hear more.
Social media
Using social media to promote your podcast is a great way to attract audiences and target relevant audiences. So much of social media is now video content, which allows you to share short clips and backlink to the full episode.
Check out this article for using social media marketing for podcasts.
Guest speakers
Inviting guests onto your show is another great way of promoting your podcast and tapping into audiences who might not have heard of you. You also don't need a big-time celebrity to feature on your show, a local influencer or business owner will attract relevant audiences and help you grow a podcast audience.
Regular posting
Another important aspect of promoting your podcast is to upload regular content. This ensures that audiences are consistently reminded of who you are, building momentum for podcast promotion and ensuring audiences are kept engaged with your regular content.
Upload your podcast onto multiple platforms
You also need to think about what platforms you're going to upload your podcasts onto, ensuring that you aren't leaving out a large portion of potential target audiences. You should upload your podcasts onto platforms that are accessible to audiences, and include more than one platform, not just YouTube, check out this article for the best podcast apps for android and ios.
How to start a podcast and get paid?
If you are serious about starting a podcast, you're going to want to get paid for your time and effort, ensuring that you have the income to make it a full-time job that you can invest all of your energy into.
Here are some of our tips for starting a podcast and getting paid:
Sponsors
Securing a sponsorship deal is a great way to secure regular and consistent revenue for your podcast. You only need to dedicate a few minutes of your podcast to promoting their product/service and you can choose to collaborate with a sponsor of your choice.
Adverts
When initially starting a podcast, don't expect to make much revenue from advertising. On youtube for example, every 1000 views generates around £3 – £5 in income, so you would need to be hitting around a million views in order to generate a worthy amount of revenue from advertising. It is a goal to set in the future, though, as your podcast channel grows, so too will your advertising opportunities.
Sell your merch
Like many other podcasters are doing, there is an opportunity for you to capitalise on selling branded merchandise to loyal viewers. This can be anything from hoodies and t-shirts to pens and stationery. The important thing is that the merchandise includes a logo or slogan connected with your podcasting channel.
Subscribe to premium content
Another way to get paid for podcasting, is to encourage your audience to subscribe to premium content. This can include subscribing to other platforms such as Patreon for exclusive access to podcast episodes that aren't available on free streaming platforms.
It's a good rule of thumb to make this premium content affordable for your audiences, take for example the popular podcasters Shxtsngigs, they are known for their catchy phrase, "£3 a month, 10p a day, run the p to S n G." Encouraging their loyal audiences to subscribe to premium content for exclusive access.
Tips for how to start a podcast and succeed at it
Starting a podcast is probably something you have thought about for a long while, before taking the practical steps to make it happen. The thing that is most likely holding you back is having the confidence to do it, but like so many other famous podcasters, you just have to take the leap.
Here are some of our tips for starting a podcast:
Get comfortable
People are tuning in to podcasts for their conversational approach to discussing certain topics. Although it may be hard in your initial recordings, try to get comfortable in front of the camera and when speaking to guests, as this will help create an authentic environment for rich conversations to take place.
Have faith
Have faith in the success of your podcast, as it will be disheartening at times, but you have to stick with it. It takes years for podcasters to build up a loyal audience, especially when they don't have a large platform to begin with. The best advice we can give you it to have faith, if you're uploading regular content that is interesting and engaging, the followers will eventually come.
You have got this
Probably the most important tip we can give you for how to start a podcast, is that you have got this. If you have made it to the end of this article, then it's obvious that you're serious about starting one, keep reading material on starting a podcast and keep listening to your favourite content creators. Success is where preparation and opportunity meet.