Branding is the key to building a relationship with your audience. Without it, you aren't identifiable or memorable. Yet, there's so many businesses out there that do not invest in their branding.
In our latest Business Leaders episode, we discover how to use branding to maximise business opportunities. We learn this expertise from Oranga Creative's Chiho Tang, who calls himself the 'creative thinker' behind the company.
To find out more, check out our full Business Leaders interview below, or read on for the highlights.
Talking Branding and Starting a Business with Chiho Tang
Chiho has grown his working knowledge over 15 years, starting out as an in-house designer and building his career to the point where he could consider setting up his own business.
Why did Chiho decide to leave salaried work and how did he find setting out as his own boss?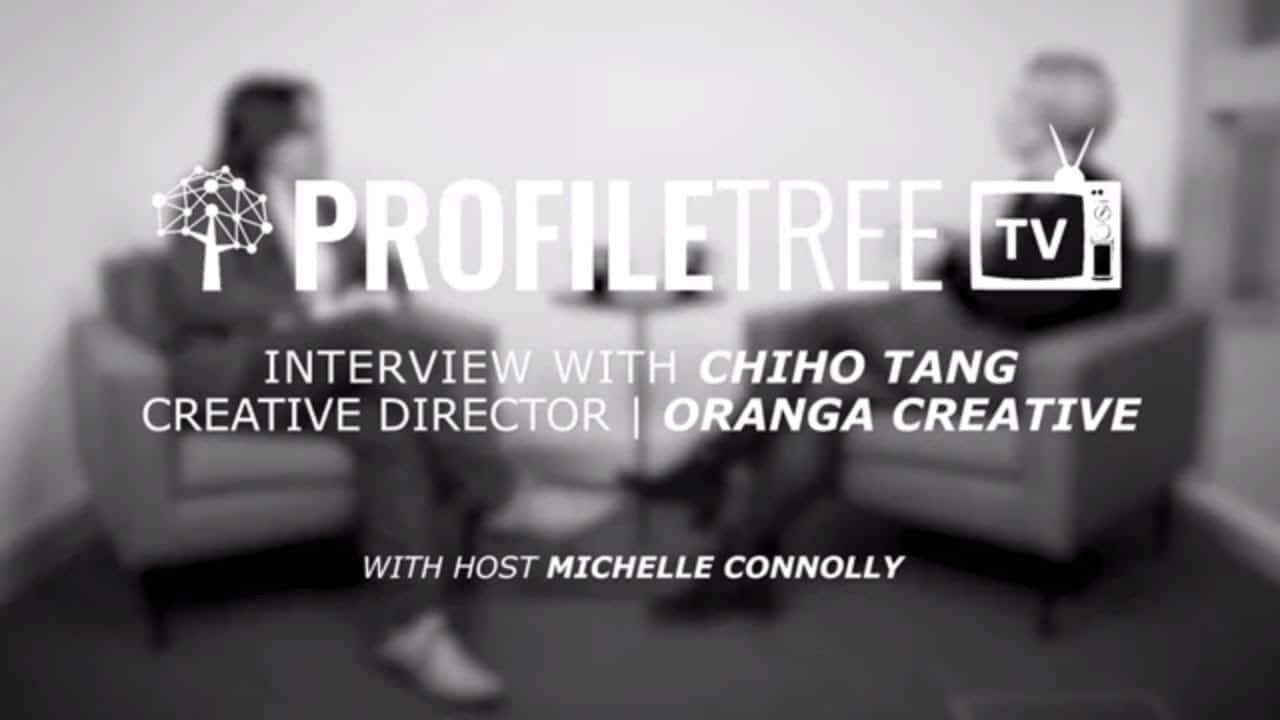 "I just thought I was young enough to take the risk, because if I blew it and had to redo it I would've easily been able to go into employment again.
"I thought 'if I don't do this now, I might not ever do it'."
His company, Oranga Creative, is a multidisciplinary design studio based on the Lisburn Road in Belfast. It offers a full range of creative services, including graphic, print and digital design. It also specialises in brand identity, conceptual design, advertising, illustrations and visual communication.
As Chiho says – he and his team live and breathe everything design-related.
"We do any type of design really. I've always said 'if you're a designer, you're a designer', as you can design with a spoon if you have to, you don't need fancy software or computers."
However, with this immense creativity can come crazy requests from clients!
"The maddest brief I've ever had was 'can you design a bus wrap?' I'd never wrapped a bus before so my spec was 'the size of a bus and make it stand out'. I came up with a concept that the client, their boss and their CEO liked as well. We went live within four days.
"We've always said 'give us a challenge and we'll see what we can do'."
In the early days of the business, the process of branding the fledgling Oranga Creative business was a challenge for Chiho.
"It's like naming your own baby, you constantly pick a name and then think 'I don't like it' or 'I've heard that name before'. It took us a very long time."
Eventually, Chiho decided to go with a name that was personal and synonymous with himself.
"A few people thought it was funny to take the mickey out of my own surname so the name 'Oranga Tang' came along. The trouble was that people can't spell it properly so I shortened it to Oranga. I would say there's a lot of myself in the brand, my brand is big and bold and has a bit of a fun to it."
The Importance of Branding
In our interview, Chico reflected on the importance of design. He emphasised mainly on how essential it is for businesses to have their own personal brand. According to the branding expert, a lot of professional businesses just don't 'get' branding.
"A lot of people don't really understand what branding really is.
"Branding is not just a logo, it's how people perceive you straight away. It's how you present yourself, it could be your colour and it could be your personality."
Chiho gives an example of just how deep your branding goes.
"For example, a few years ago Nike had an issue with mass-production of their clothes in sweatshops. When people say something is bad for your brand, they don't mean you're breaking your logo. They mean you're doing something people would see as a bad thing, which in turn harms your brand."
Branding is how you portray yourself and how people see you as a company, making it incredibly important to invest in.
"For example, if people see me and if they don't like the way I look, they will think I have a 'bad brand' and won't want to hear or use my ideas or concepts. If they see me as the friendly, approachable person I am, they'll think 'this person has a good brand'.
"For businesses for instance, if you're a painter and decorator and you turn up to someone's house in a rusty van, people will think 'I don't think I want him in my house', so you have already given yourself a bad brand."
This highlights how perception is one of the most important signals when it comes to creating a connection with a potential customer. But what are the most common mistakes companies make when developing their brand?
"I think the main mistake is not being proud of your own brand and your ideas not transferring to reality. This is one of the hardest things to perfect. The most important thing about creating a brand is thinking about how you want people to see you.
"If you want people to see you as professional, then your brand has to say professional – if you want people to see you as a fun-loving company, then you want a brand that says the same thing."
What does the creative process look like when a client comes to Oranga Creative for help with their brand? One of the most important things for Chiho is intricate research.
"One of our most frustrating things is when we say to a client 'what does your competitor do?' or 'what way do you see yourself?' and they say 'I don't know, I just want a logo'. That's not a brand, that's just a pretty logo."
By spending time doing research, this can help spark ideas and initiate a solid strategy – something people often don't consider doing.
"You need to say: 'here's what our competitors are doing, we want to go against them' or 'these are the same people who have the same values as us, we want to show that we have the same values'. It's not copying, we just want to know what's in your mind. What you like and don't like. When you're designing, for 90% of it you're trying to pick what's in the person's mind."
To discover more expert insights from Chiho, check out our full Business Leaders interview. To get in touch with Oranga Creative.
Become a Part of Our Business Leaders Series
Interested in featuring on our Business Leaders series? In our acclaimed series, we share amazing advice, tips and stories from business owners, managers and senior leaders.
From growing your business to looking after your staff, new industry insights and innovative ideas – we cover everything to inspire professionals across all sectors. If you want to become a part of it, simply drop us a message.