When we realise we can easily call Google Maps the compass of the modern age, it reminds us just how vital it has become. However, few people understand the power of Maps.
Read on to go behind the scenes…and discover some essential features you could be missing on!
What Is Google Maps?
Metaphorically, Google Maps is our guardian angel on the road. But a more 'real world' explanation would be that Google Maps is a desktop and mobile application that provides detailed information about geographical regions and sites around the world.
It is, simply, an alternative for the conventional road maps.
"In addition to conventional road maps, Google Maps offers aerial and satellite views of many places. In some cities, it offers street views comprising photographs taken from vehicles," according to TechTarget.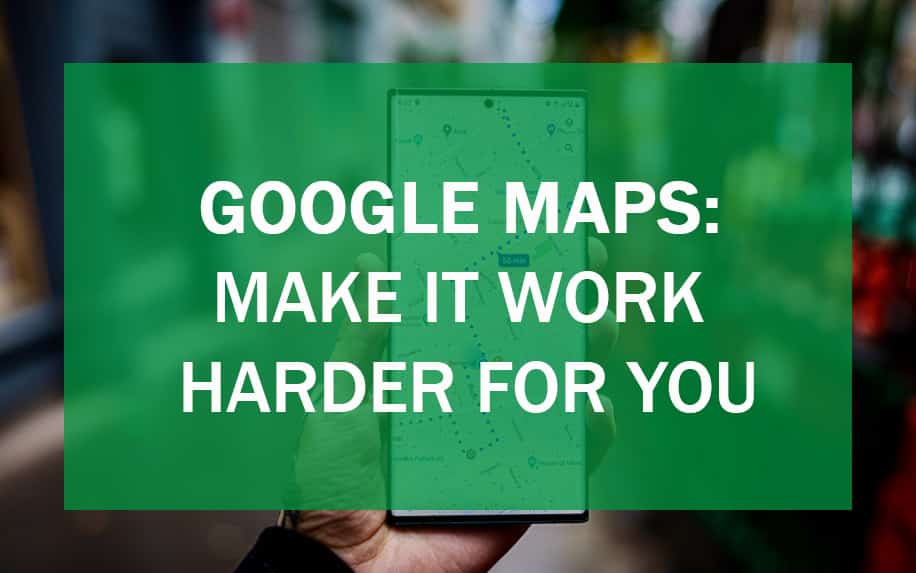 The application follows Google's vision to build a connected world where information access is at the click of a button.
What Does Google Maps Offer?
Road Planner: A road planner which offers directions to drivers, bikers, and walkers who take a trip from one destination to another.
Save Your Places: You can save your most visited places, your home and work locations, or destinations you want to go to in the future and share them with others.
Traffic Reports: Real time traffic reports while suggesting the fastest route to reach a destination.
Rerouting: Automatic re-routes based on changes during the trip to avoid traffic jams.
Your Local Guide: Giving directions to local businesses, restaurants, and important locations such as airports, subway stations, etc.
Look Inside Local Businesses: With Google Business View, you can view the interior of any local business registered on Maps.
Reviews & Photos: You can check reviews and photos from people who have visited the place before, know the hustle hours for that place, and you can even reserve a table at your favorite restaurant on the application.
Realistic View of Your Surroundings: With Google Street View, you can check the real view surrounding any of your destinations.
How Does Google Maps Work?
A common question when introducing the app is: how does Google Maps obtain this data? In other words, how does it work? Google Maps was built to help make navigation smoother and easier. It does that through organizing a massive collection of geospatial data and making it useful and accessible to everyone.
How Does Google Maps Get Real Time Traffic Updates?
If you have a smartphone, an Android or an iPhone, with Google Maps installed and the location service enabled, then your phone is anonymously sending real time data about your location to Google. Google uses this information to figure out the number of cars on the road and how fast they are moving.
The accuracy of this data is mainly dependent on the number of people using the app. The higher the number of users is, the more accurate the traffic data will be.
Waze
In addition, Google also gets reports from another app called Waze. Waze is the world's largest community-based traffic and navigation app. Google bought it in 2013 to improve the user's experience on Google Maps. Waze receives data from a community of volunteers and from local departments of transportation across the globe.
Furthermore, Google Maps saves the history of traffic patterns across specific roads. That is how it can predict how traffic will be like at a specific time.
Google Maps Partners
Even though Google is one of the largest corporations in the world, it's still a private corporation. Therefore, Google created a Base Map Partner Program to allow partnership with credible organizations which have access to mapping data and are willing to share it with Maps.
For example, in the United States, US Geological Survey, Forest Service, and city and state councils provide mapping information to Google. This information covers freeways, remote lanes, national parks, forests, bike paths, and parcel boundaries. Everywhere around the world, Google partners share data with Google to enhance the intricate service which Google Maps offers to make navigation smoother.
Satellite Imagery on Google Earth
Google earth is a part of Google Maps. The program exhibits a 3D representation of Earth based on satellite imagery, aerial photography, and GIS data. Satellite imagery are images of Earth and other planets collected from specific satellites intended for non-military uses.
These imaging satellites are operated by governments and businesses around the world which license Google Maps to use their collected images. Google Earth uses the same way to show imagery of Google Sky, Google Mars, and Google Moon allowing users to take out-of-the-world tours.
How Do Google Street View and Google Business View Work?
Google Street View displays panoramic photos, also known as 360 photos, for several cities and countries.
While in some areas, Google Street View almost has full coverage, in other areas it may have restricted coverage. That depends on the agreements between Google and the governments. After all, 55% of UK adults are regularly using Google Street View which shows the popularity of the app.
Google draws in these photos from two sources: users uploading 360 photos and pictures taken by Google's embedded cars, trekkers, tricycle, walkers, or even underwater apparatus. Mostly, Google's self-driving cars which have cameras roam cities recording everything they see.
For Business View, the data is collected from the business itself or shared by visitors.
Google Trusted Photographer Program
When it comes to 360 photos uploaded by businesses on either Street View or Business View, Google has created its Trusted Photographer Program. The program is designed to ensure that the photos uploaded are of high quality and look ridiculously good.
Local businesses can hire a professional photographer certified from Google to shoot high resolution virtual tours and 360 photos to have a great look on Google Maps.
How Does Google Maps Know Your Location?
For privacy reasons, many people feel concerned about the fact that Google can trace your location anywhere. As mentioned earlier, your smartphone shares your location with Google anonymously. Still, the question remains; how does Google Maps know your location? Using GPS.
The explanation of how GPS really works is a bit complicated, but let's give it a try. Almost 20,000 kilometers above our head, lie 24 orbiting satellites, each tracking time using an atomic clock. An atomic clock is an extremely accurate clock through which we can identify time. For the smartphone to determine where you are, it needs to measure the distance between itself and the satellite.
The satellites constantly broadcast radio signals travelling at the speed of light from space to your phone. The phone records the signals' arrival time and uses it to calculate the distance to the satellite using the formula: Distance is equal to the speed of light multiplied by the time travelled by the signals. For this equation to be accurate, the time measured must be precise, that is why we use atomic clocks for satellites.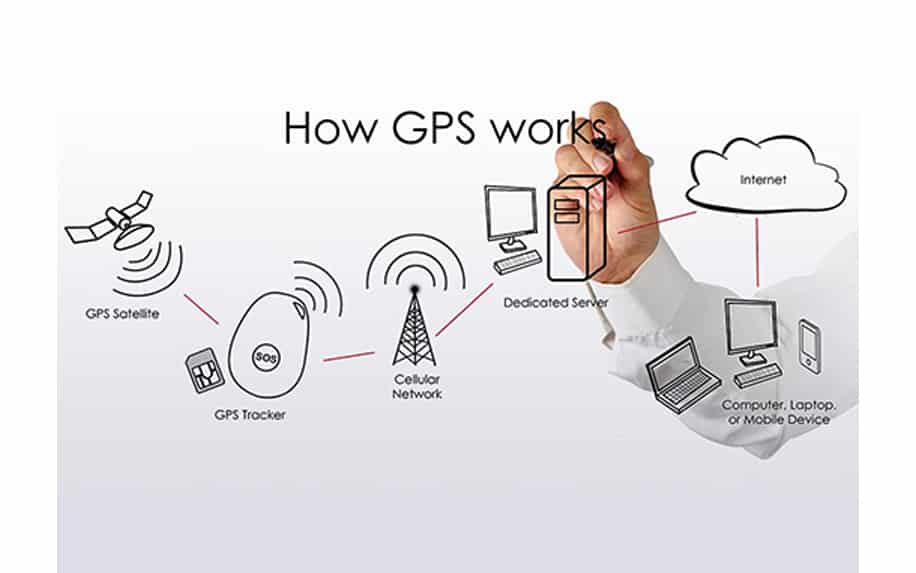 Summary: How Can You Benefit from Google Maps?
For Individuals
Apart from the complicated account of how Google Maps work, using the application is anything but complicated. For individuals, using Google Maps will simply make your path on the road ten times easier. Firstly, you will never get lost, as long as you have a good Internet connection.
Also, you will always reach your destination earlier by taking the fastest route. Thirdly, you can always know how a place looks like; inside and outside, what people think of that place, and what you should expect before you go. You can also share your experience or customize your map and become part of the global Google Maps community.
Plus, you can enjoy watching the most exotic places of the world in 360 photos from your couch. Fans of astronomy can even watch the moon, the sky, or Mars.
For Businesses
For businesses owners, they share all the same benefits, and they can embed Google Maps at the heart of their marketing strategy. Google Maps is a powerful marketing tool. A strong presence on the app gives your business a transparent and authoritative image.
For businesses with an appealing physical space, a virtual tour on Google Maps could skyrocket the number of your visitors. Virtual tours and 360 photos make Google users trust you and your location before they even visit.