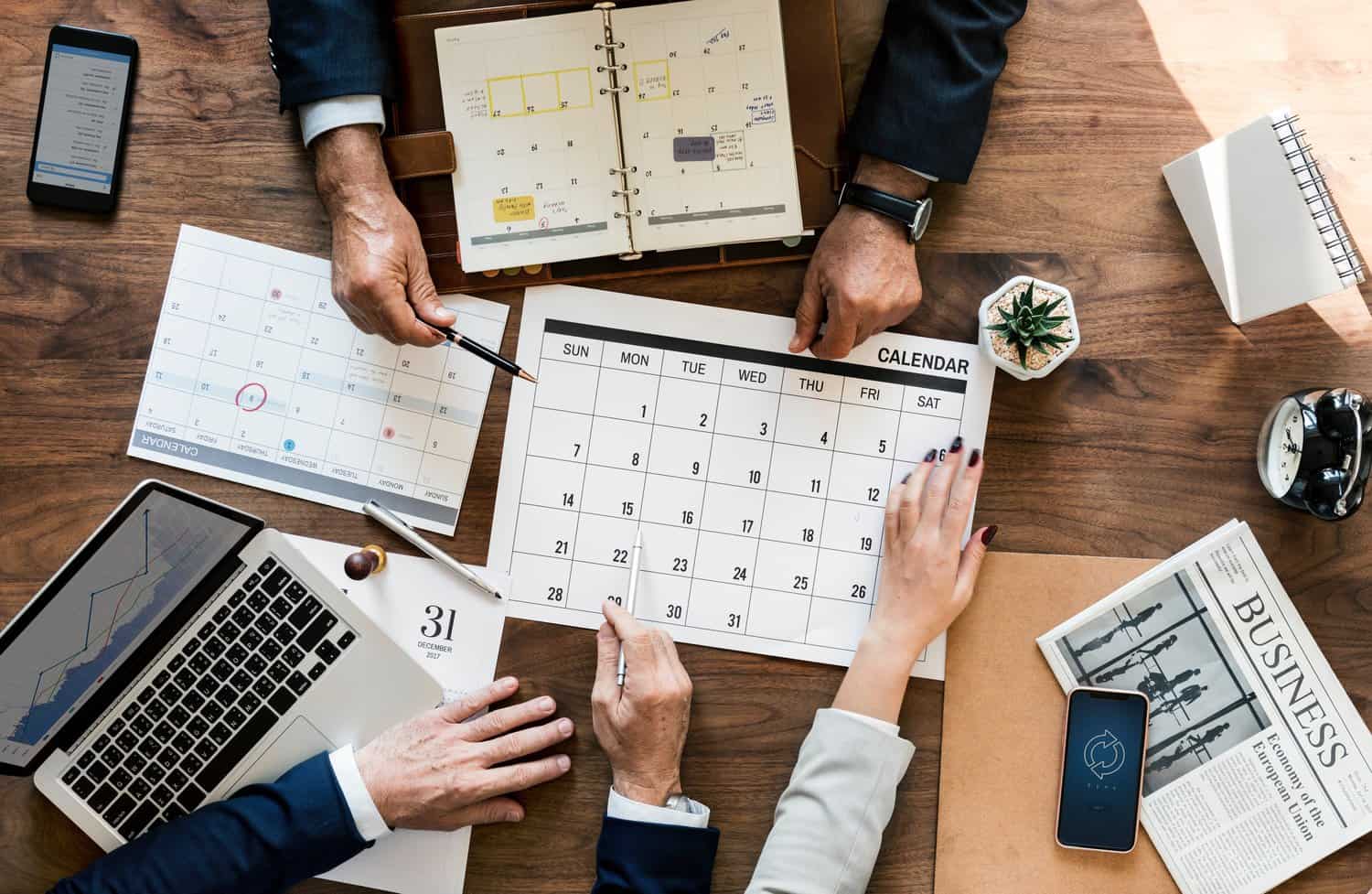 Business strategy introduction can be overwhelming at first. But so is any basic foundation for key topics or subjects in today's business world. Before we lay down the bullet points for business strategy introduction. It's vital that scholars and students familiarise themselves with strategic management's steps and needed skills.
Imagine setting up a new business without a solid vision of its strong points, the market challenges or even what the business is trying to achieve; that, in a nutshell, can summarise any attempt to plan a new company or start-up without essential knowledge of strategic management.
Understanding what strategic management enables newly founded businesses to enter any industry or market with a good grasp of how to present themselves to potential consumers, prospect investors, and more. It's the elementary stage of determining the clear vision, mission, and objectives of any business.
Moreover, business strategy enables companies and rising entrepreneurs to actualise their dreams and aspirations into realities by setting clear and easy-to-follow plans. Modern day business strategies have room for recent technological developments such as digital marketing techniques, artificial intelligence (AI), etc.
What Is Strategic Management?
The term "strategic management" is basically an umbrella which holds all identification methods and how-to guides that managers can utilise to form productive business strategies. What strategic management gives to essential business needs is that it allows people to achieve better performances and pin down and use their competitive advantages wisely to increase their profit margins.
According to Management Study Guide, "[it] can also be defined as a bundle of decisions and acts which a manager undertakes and which decides the result of the firm's performance. The manager must have a thorough knowledge and analysis of the general and competitive organizational environment so as to take the right decisions."
One of the most popular analyses business owners and companies conduct is SWOT, or Strengths, Weaknesses, Opportunities and Threats. This thorough method enables people to collect valuable data about the nature of the product, service, or the idea they're providing, the market they're looking to enter.
Plus, having a deeper understanding of the business strengths, total awareness of the weaknesses and a desire to reduce them. Moreover, SWOT also entails the preparation of market opportunities as well as potential external threats.
In a nutshell, strategic management is mainly equipping oneself with plans for foreseeable as well as far fetched challenges. No matter how small or large the business is, it needs to have a solid strategic ground to carry its tasks properly and ensure its sustainability in the market.
The Basics of Strategic Implementation
Lots of business owners ask why strategic implementation is important for business strategy introduction. According to Research Gate, implementation is a vital part of strategic management as a whole. Planning is one of the most effective tools in implementation since it contributes to the preparation stages of the strategy, and supports its development.
So what is strategy implementation? Simply put, it's "the translation of chosen strategy into organizational action so as to achieve strategic goals and objectives. Strategy implementation is also defined as the manner in which an organization should develop, utilize, and amalgamate organizational structure, control systems, and culture to follow strategies that lead to competitive advantage and better performance."
Organizations today care deeply about allocating the necessary resources to assure steady strategy implementation. This immense belief put in the minds of business leaders is the result of former success stories and astonishing milestones they've observed first-hand or heard about from competitor companies.
On a larger scope, it's also the proper outcome for a global shift in how businesses think, formulate ideas, and implement their skills to achieve unprecedented goals.
However, moving just to increase the company's performance solely will seldom succeed in motivating the employees: "An organizational control system is also required. This control system equips managers with motivational incentives for employees as well as feedback on employees and organizational performance. Organizational culture refers to the specialized collection of values, attitudes, norms, and beliefs shared by organizational members and groups."
Here Are a Few Key Goals Businesses Should Construct:
Facilitating the way for the organization/business to carry out their strategies.

Disbursing any needed – and abundant – resources to pave the road for strategy-related tasks.

Creating strategy-encouraging policies.

Crafting good employing policies and programs which cultivate development.

Establishing a reward system or structure to further motivate employees.

Using advanced tools and methods of strategic leadership.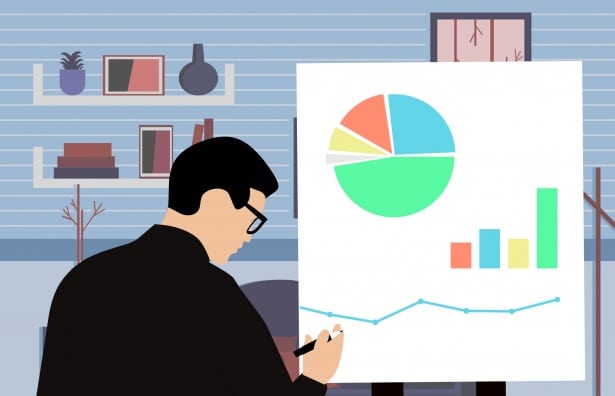 Why Is Strategic Management Important?
The sole difference between a barely-moving business and a growing one is good strategic management planning. Simply, as Small Business argues, "A good plan also gives the company a valid social license for operations…businesses have multiple internal and external stakeholders…consumers are seeing an increase in their awareness of their products being sold by companies.
[They] are also becoming increasingly more interested, not only in the products a business produces but also in the way that a company conducts its business activities…This includes operations from an environmental standpoint as well as from an ethical one."
Popular Business Models in Business Strategy Introduction
SWOT Analysis or Matrix (Strengths, Weaknesses, Opportunities, and Threats)
It's an evolved model for determining factors of strategic planning, whereas S + W are considered internal factors and O +T are external ones. This analysis is perfect for deciding whether a business is doing well or not. It also helps greatly in analysing errors and dictating rooms for improvement.
SWOT is used by major companies as well as rising start-ups and online shops as it provides a thorough, effective method of evaluating how the business is doing. As illustrated by Clearpoint Strategy, strengths here include but are not limited to internal strengths, technology, and market position, where can improve itself. As for the weaknesses, there are the key downsides or gaps within the business.
Thirdly, opportunities are the potential situations where a company can nourish itself and its strong points. The last pillar is threats, whether threats arising from market changes, certain occasions, seasonal competitions, or more.
Established businesses keep those four elements in mind and work in harmony to ensure each pillar is progressing. So, in the end, the analysis can give out accurate and detailed results which show the full scope of the business and identify areas for improvement.
2. PEST Model (Political, Economic, Sociocultural, and Technological)
PEST is another high-end model used to cultivate the business's performance by understanding where they stand in political, economic, sociocultural and technological sectors.
Depending on the nature and goals of each business. Some choose to add on an extra two letters to their PEST model. PESTEL or PESTLE are models that integrate "environmental" and "legal" factors in their calculations.
Lastly, the acronym STEEPLED is another commonly used variation including sociocultural, technological, economic, political, legal, educational, and demographic factors.
3. Issue-Based Strategic Model
This business strategy model's aim is self-explanatory; to formulate issue-based strategies that cope with current as well as potential situations in the near future. One of the main perks of this method is its efficiency in identifying major challenges and crafting solutions that fix them.
Instead of adjusting themselves on the issues they face, with this model, they can take effective steps to overcome any problems or rising circumstances. Consequently, issue-based models are typically short-term, preferably between six and 12 months maximum.
How to Commence with Your Issue-Based Strategy?
Business owners or managers should start by identifying current issues and goals.

Begin creating strategies that respond to just these issues and goals.

Carefully plan for the strategy with great detail to budgets and available resources.

Start executing the plan.

Pay attributes to business strategy introduction tips and tricks.

Monitor the performance of the plan along the way.

Consider shifting to another strategy, larger in scope and addressing more weaknesses or changing needs and goals.
How Do You Write a Business Strategy?
Any business strategy introduction section will state the vitality of a good plan to achieve the desired outcome or objectives. Therefore, the appropriate definition of the process is conducting a long-term business plan that accommodates changing needs.
Typically, business strategies should be updated, or altered entirely in a three-to-five years duration.A successful business strategy will pay importance to financial, operational and market needs.
According to Forbes, these following steps can craft a knocker business strategy:
Writing a Mission Statement
"Your company mission statement explains what your business is trying to achieve." businesses which live by this rule are much more successful in translating their aspirations and dreams into achievable goals. Not only does the mission statement project transparency, but it also becomes the employees' motto and the window where the public can watch and evaluate you.
Determining the Company's Goals
Goals are the end results of tireless work. They are the benchmark of any well-established business regardless of its size. It's advised that business leaders prioritise their goals in a five-year duration. This is not a cheesy extension of the rigid where do you see yourself in five years questions we hear at interviews.
On the contrary, it's a rather foreseeable vision that companies should work to improve as soon as possible.
Next step is breaking down that long-period plan into years. People should determine their one-year goals early on and before taking any steps on-ground towards establishing their business. Moreover, break that first year down into quarters and then by months.
The more detailed the strategy is, the greater the chances to check out all the objectives within their planned time frames.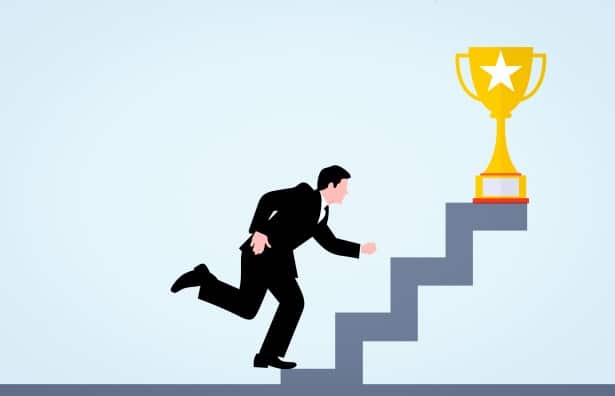 3. Use Key Performance Indicators (KPIs)
KPIs are shortcuts for greatness. By understanding metrics and achieving targeted KPIs, businesses not only track how well they're doing, but they can also pause, adjust and resume whenever needed.
According to KPI.org, "Key Performance Indicators (KPIs) are the critical (key) indicators of progress toward an intended result. KPIs provides a focus for strategic and operational improvement, create an analytical basis for decision making and help focus attention on what matters most. As Peter Drucker famously said, "What gets measured gets done."
Managing with the use of KPIs includes setting targets (the desired level of performance) and tracking progress against that target. Managing with KPIs often means working to improve leading indicators that will later drive lagging benefits. Leading indicators are precursors of future success; lagging indicators show how successful the organization was at achieving results in the past."
For instance, sales KPIs are affected by the following factors: the number of website visitors, the number of contact forms completed, number of lead proposals, and proposals' closing ratio.
4. Identify Target Customers
Identifying the consumer group early on and understanding their current needs, preferences, and trends surrounding them will allow companies to focus more on hitting the right messages and exerting efforts where they really do count.
5. Industry Analysis Is Key
Keeping an eye on industry trends as well as direct and indirect competitors enable businesses to conduct better strategies. Thanks to a deep understanding of what the field needs, companies can seize new opportunities to improve themselves.
6. Competitive Analysis and Advantage
Competitive analysis is one of the key elements in business strategy introduction. By monitoring how competitors are excelling, business leaders get a better grasp of what the market needs. Moreover, they comprehend their weak points and are able to reduce them better.
Protip:
Entrepreneur advises that business leaders prioritise their efforts in the following
Conducting research

Finding and serving the company's purpose

Preparing an excelling company profile

Documentation of all operational steps, etc.

Developing a strategic marketing plan.
How Do You Conduct Research on Competitive Analysis?
Customer Discovery interviews

Advertising

Sales Brochure

Newspapers/Magazines

Website

Online sites that rate products/services

Business and professional networks

Research competitors that no longer are in business

Research matrix will be messy; matrix for investment pitches are summaries of strongest competitors with most important features.
In addition, businesses working on introducing new products in the market should note:
Working on a strategy to extend and regain market for existing products, if lost.

Coming up with innovative ideas to explore new territories for the company.

Use sales boosting for specific products, markets, or certain price ranges.

Creating a top-notch content marketing strategy.
Words for the Wise
When it comes to business strategy introduction, planning, or execution, one must spend a considerable amount of time observing and taking notes from former examples and case studies.
Thanks to the Internet, looking up professional assistive guides or pdf cannot get easier. There is an abundance of data on strategic models such as PEST, SWOT, and issue-based schools.
Selecting the best strategy relies on current business needs. In fact, the entire planning for a specific product, brand, service or idea cannot work without careful consideration to all the company goals, objectives, resources and weaknesses.
There are a few fixed steps, which we've thoroughly mentioned in this guide, to assist business owners to start cultivating internal and external relationships and networks, such as prioritising KPIs, identifying target consumers, industry analysis studies, competitive advantages and explanations, and more.
At any case, business owners should always consult experts when trying to formulate a successful business strategy. Specialists advise on the best methods to follow and recommend a curated plan based on each company's needs.