What is Twitch? A community where streaming, gaming and pop culture meets social media. Millions of people around the world use this streaming service to share their gaming skills, cooking skills and lifestyle.
You can also become part of the action with your own channel or with the chat attached to every live stream.
One great benefit of Twitch: setting up your own channel is very simple since Microsoft's Xbox One also allows you to stream directly from your Xbox to the platform.
Streaming has never been easier! Read on to find out why…

What is Twitch?
Let's take a closer look at Twitch. 
In 2011 Twitch was founded as a video streaming network, originally as a streaming service for video games and gamers to share their skills. It has now developed into a streaming service network for talk shows, TV shows and much more. 
Twitch is the biggest online streaming service for live streaming, amassing over two million streamers every month, with many making a living through the service. In 2014 Twitch was purchased by Amazon and has worked a lot with the online giant since, adding features such as Twitch Prime and Amazon payment.
Where Can I Watch Twitch?
Twitch has become easily accessible to everyone around the world. Users can access the platform on their website and through apps on Apple and Google devices. That means you can have the platform at your finger tips, anywhere in the world.
You can also watch the service on many video game platforms, including two Xbox consoles and two PlayStation consoles. These are, specifically, the PlayStation 3 and PlaySation 4 plus the Xbox One and the Xbox 360 too. In addition some extra methods can be used: Fire TV, as well as Google's Chromecast and the NVIDIA Shield.
On each of the devices you can create an account to follow different streamers and also take part in the online chat attached to each stream. 
Is Twitch Just Streaming for Gamers? 
As you now know, Twitch was originally developed for just gamers. But it has since changed a lot since it was founded in 2011. Nowadays the biggest category is still gaming, but there are a few different and newer type categories.
One of the largest categories that isn't gaming is the category called 'IRL', an abbreviation for 'In Real Life'. People can now upload live streams of their own life. Within this category, you will find people talking about their life, dancing routines, people cooking and sometimes people live streaming their experiences.
There is also a creative category, which is ideal for people with the more artistic tastes. Many people would use this category to stream Photoshop, illustrator and animation tutorials. 
How is Twitch a Social Media Platform?
Many people will describe Twitch as a streaming platform for all. Therefore, not many people will see Twitch as a social media. However if you really think about it, Twitch has social media features. 
One of the main social media features is the streaming chat available on every stream. Users can talk to their favorite streamers and the others watching the same stream with this chat feature. It is a great place to get to know your favorite steamers, if they don't have a lot of viewers as they would have less people talking in the chat. Other users can also discuss with one another.
Furthermore, Twitch has also implemented a private chat feature. Instead of users chatting within public chatrooms on live-streams, they now can talk directly to one another. Twitch streamers can also talk to other streamers with the use of this feature. A status update-like feature also allows users to post updates on a timeline.
Twitch and Amazon
We already know that Twitch was bought by Amazon in 2014. So, what is the relationship like between Twitch and Amazon? Since the buyover by Amazon, users can donate to streamers on the service using a service called Amazon Payments. This is how some streamers make a living on the Twitch platform. 
Users can also sign up to Twitch Prime, which is a Twitch membership which links up with Amazon Prime. Each prime services also advertise and promote one another.
So, what are the benefits of Amazon with Twitch? Every prime user on Twitch gets an ad free experience on the service. Quite similar to what YouTube now offer in the UK. Users also get video game discounts when they have a prime account on Twitch, as well as a free subscription to any Twitch partner programs.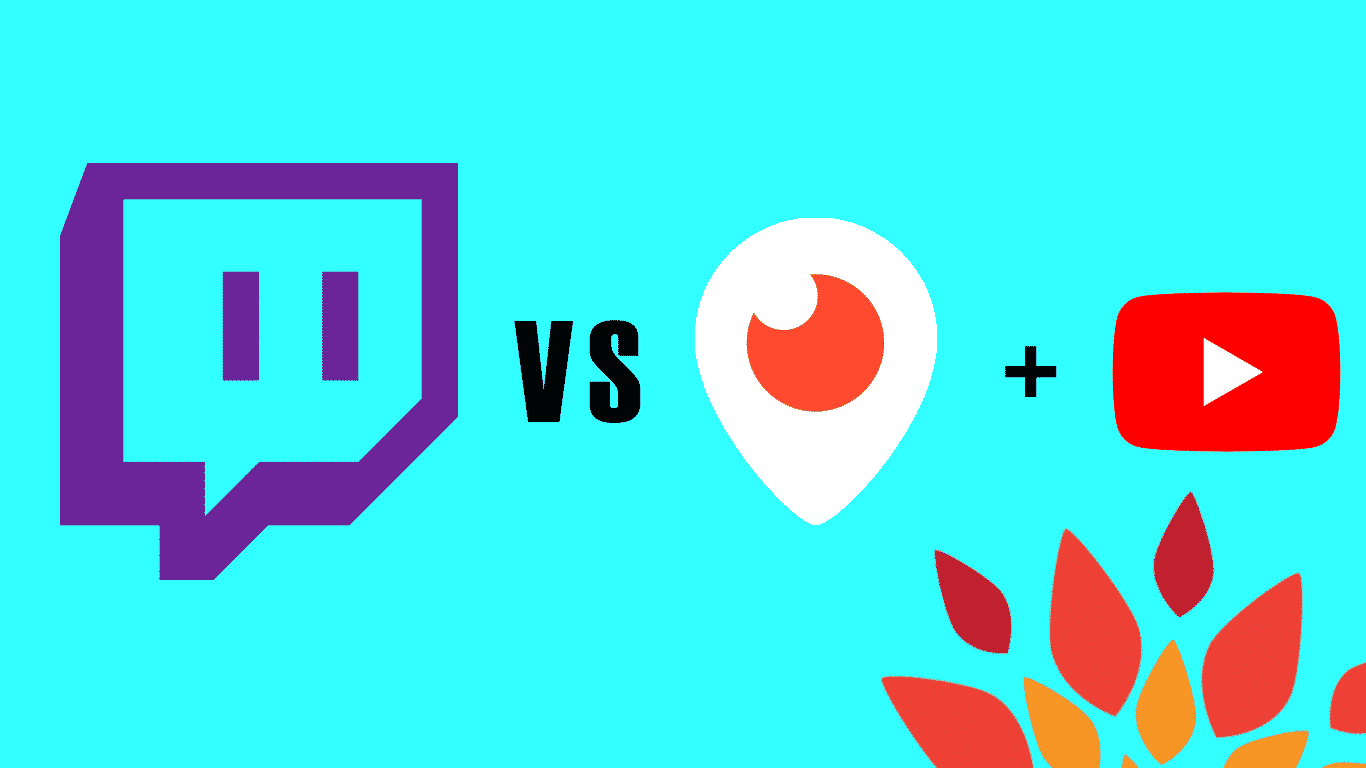 The Competition
As Twitch can now be described as the biggest streaming company online, who does that leave as the competition?
Well, the year Twitch was developed, YouTube brought out its own live streaming services. It didn't take off at first but in 2014 any channel with over 100 subscribers could now live stream on the service. This makes YouTube a major competitor.
Facebook have also stepped into the world of live streaming both on Facebook and Instagram. Periscope is another live streaming service with a large following. YouTube and this service are the only two competitors to Twitch.
One major issue using Periscope? You only can live stream vertically, so it is great for live streaming on the go but not so good for desktop. 
This means, as an all-rounder, Twitch remains a favourite. But let's see what the competition do next! 
Our FREE ProfileTree knowledge archive… Facebook Marketing Solutions | Facebook Marketing Services | Facebook Video Ads| Get More Likes | Boost your Organic Search
Unmissable QUICK READ What Is? guides… Snapchat? | Google+? | An App? | YouTube Rewind? | YouTube? | Tumblr | LinkedIn | Reddit | Pinterest | Instagram | Website | WordPress | Social Media | Logo | IGTV | Buzzsumo | Blog | Social Media Strategy | Twitter | Facebook Live | Hashtag | Snapchat Geofilter