WIX is to allow users to easily make websites without the hassle of complex processes
WIX does this by offering two builders, the WIX ADI and the Editor with hundreds of templates available for each.
Our video explains how to build a WIX website from scratch. The video includes: signing into a WIX account choosing the right editor for you and choosing the right template for your WIX site.
Why Build a Website With WIX?
When you create a new website for your business, you want it to work reliably. In other words, you shouldn't have to worry about your site at all. When you need to, you should be able to add content without spending hours fighting with the back end.
WIX is the best option for many businesses, because of its ease of use and reliability.
This means that you can create a professional looking website, without the need to hire a web designer. In other words, it's an incredibly cost effective way to bring your business online.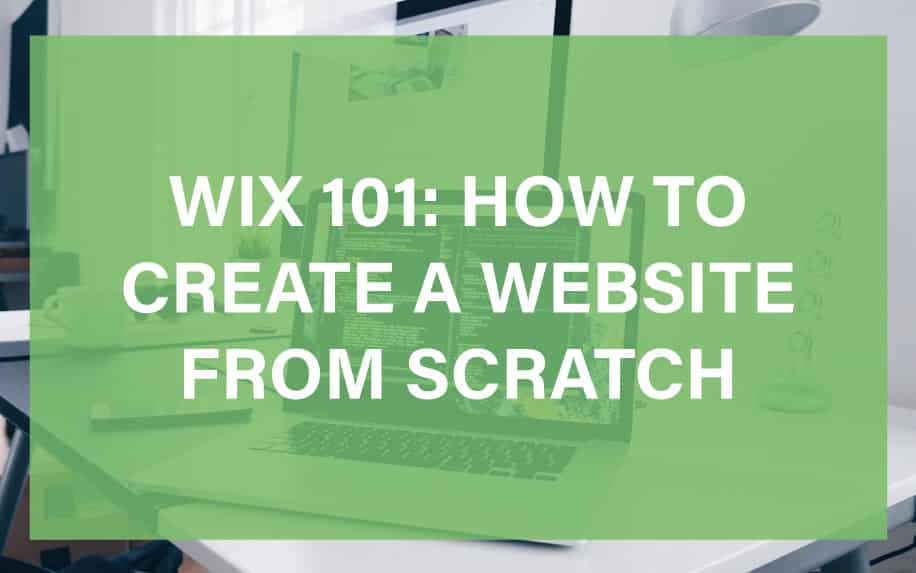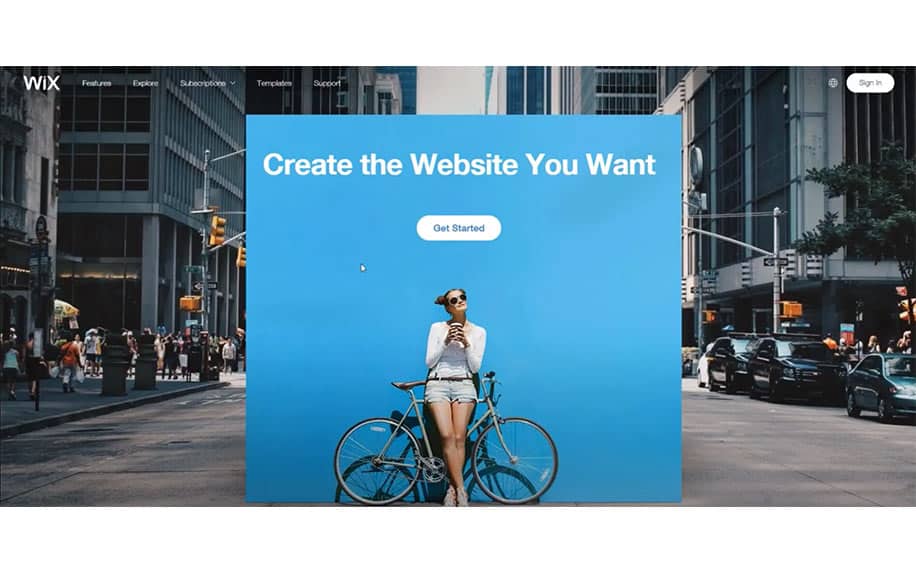 WIX uses a system of customisable templates. Essentially, this means that you choose the template which best matches your vision for your site. You then use what's known as a WYSIWYG editor to tailor it to your liking.
WYSIWYG stands for what you see is what you get. As the name suggests, this allows you to move elements of your site around with a visual editor, rather than using HTML and CSS. It's no more difficult than Microsoft Paint.
With that in mind, let's look at the key steps for building a WIX website from scratch.
1. Getting Started with Your Site
The first step to building your WIX website from scratch is to sign-up or sign into your WIX account. You can do this by going to the WIX site on your browser. If you need to sign up you will need to enter your name, email and make a password.
Once you're able to enter your site, a new tab will open. You will find the Create Your Website button.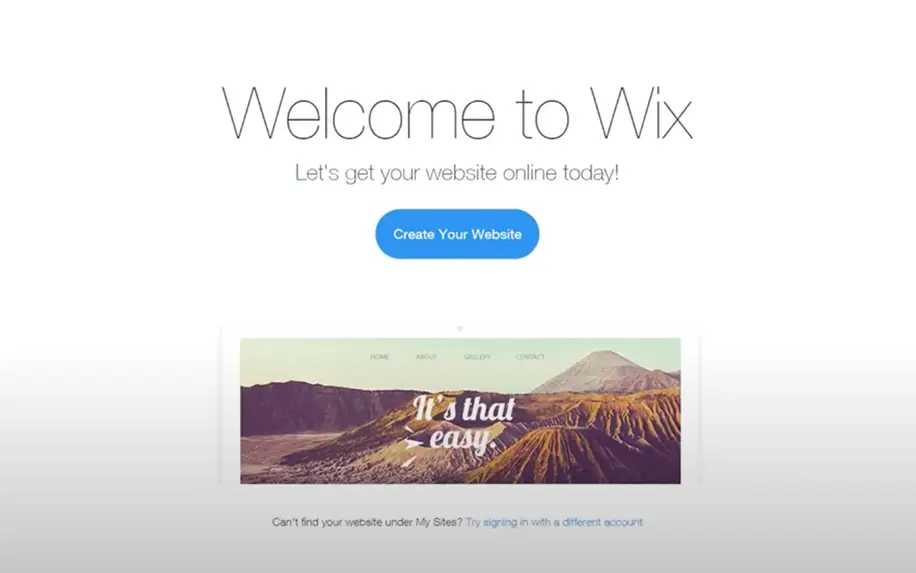 Click on this button. Next, you'll be asked to answer a series of questions about your website, including which industry you operate in.
Once you answer these, you will get a choice to build your website using either the WIX ADI or the main editor. Essentially the ADI is a piece of artificial intelligence which designs a website for you, based on more in-depth questioning.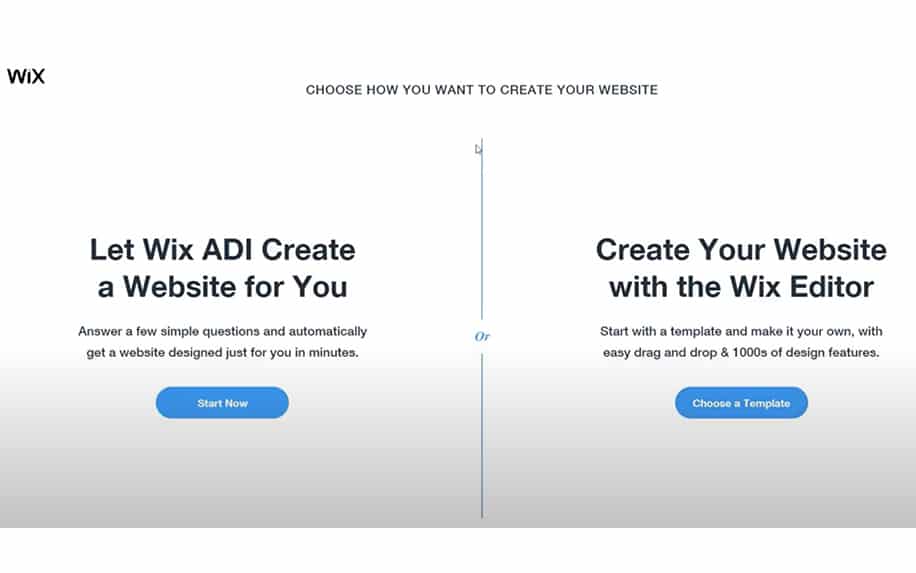 For the purpose of this tutorial above, we have shown how to build a website from scratch using the WIX editor.
2. Choosing the Right Template for You
After you have decided the topic and which editor to use, WIX will then show many different templates to use to build your site. WIX will recommend templates for you but you can choose from any of the templates within the Editor.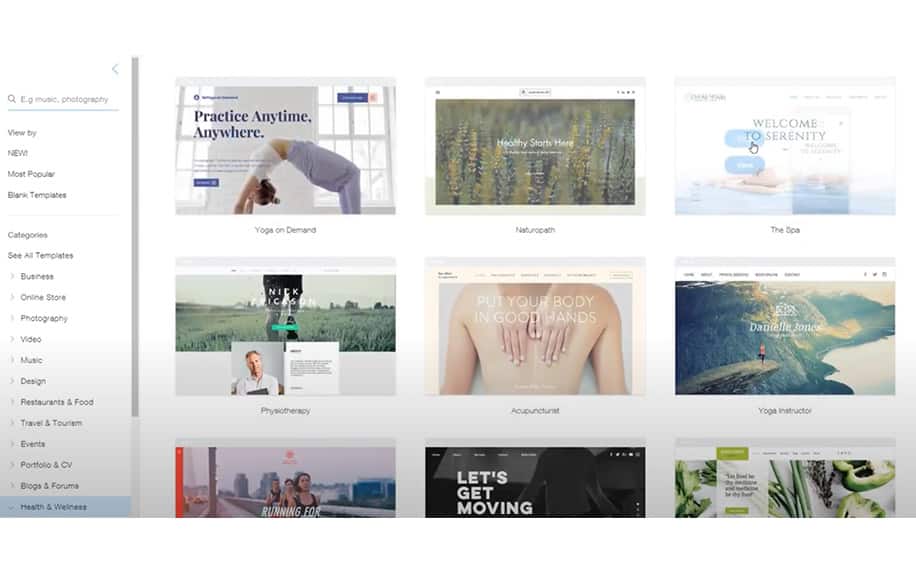 To do this, click on the many options in the left side sidebar.
Within the template screen, you can view all the templates, so that you can find the right one for you. Once you have found the right template for you, click on edit and get started with building your site.
Next, click edit. The template will load and you can start editing everything on the template to your taste.
3. Editing a Template in WIX
Next, you're going to want to edit your template, so that it suits your needs exactly. Essentially, you can edit basic design elements like:
Colours,
Fonts,
Text,
Heading,
Images,
Headers,
Buttons,
Positioning of design elements.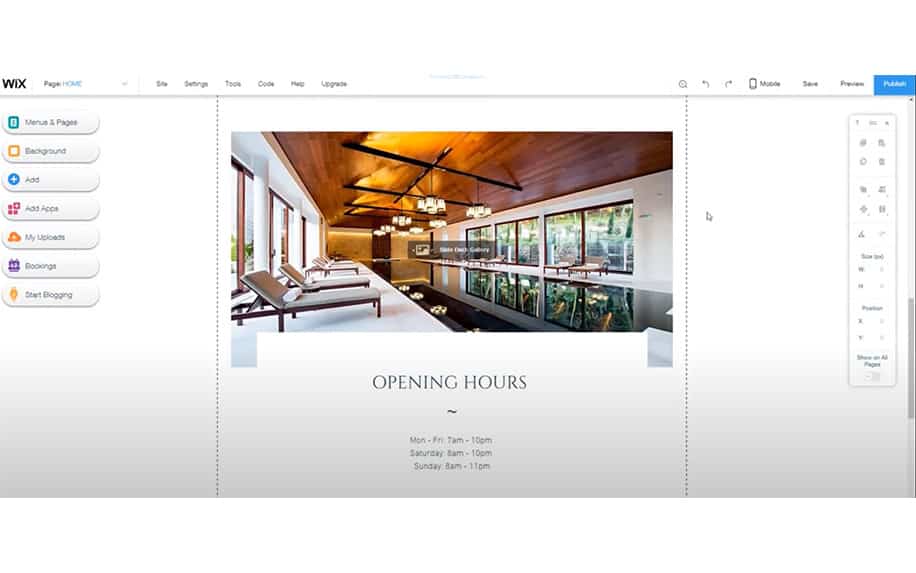 As noted, the editor itself uses a WYSIWYG interface. On the left hand side, you'll submenus which allow you to create basic site elements like:
Pages,
Backgrounds,
Widgets,
Apps,
Files,
A booking system,
A blog.
On the right hand side, you'll find the tools you need to edit these elements, including:
Selection,
Resizing,
Rotation,
Alignment,
Rearranging layers.
You can also drag and drop elements on the screen. One of our favourite things about WIX is that you can effectively preview your website as you edit it. By contrast, if you were to edit a site using traditional methods, you'd have to open your new HTML and CSS files in a browser to check how they look, before uploading them to your site.
As such, WIX makes it much easier to experiment with different design ideas. These can either be saved as drafts or published to your live site.
How to Build a Website from Scratch in WIX
These days, building a website is essential for any business, organisation or creative project. However, this raises questions about the easiest and most cost effective way to get online. This is tricky, as there are a number of options out there.
WIX is one of the best options for building a website from scratch, especially if you have little or no design experience. Indeed, It's probably the best option on the market today for users who want to create a beautiful website without any fuss.
Additionally, you want any DIY website to be reliable, as well easy to update and maintain. WIX offers each of these qualities.
The process for building a website in WIX is incredibly simple. It can be broken down into the following steps:
Create an account,
Answer a few basic questions about your business,
Choose between WIX editor or WIX ADI,
Pick a template,
Edit your site,
Go live.
This can be done in a matter of minutes. As such, there's really no excuse not to publish a website using WIX.