How to create WIX affiliate advertising? When it comes to affiliate advertising the first thing to know is that there are two different kinds: the first is affiliate marketing and the second is an affiliate shop.
We'll explore the differences and explain how to create these for your WIX website.
In simple terms, the two types either advertise a publishers/company's service online or their actual products.
Many online websites offer affiliate programs whether its for an affiliate shop or affiliate advertising. Websites such as Grammarly, Amazon and Shopify are just a few just a few offering this type of service.
The video below, just one of our WIX video series, includes information about creating an affiliate shop using Amazon affiliate.
Affiliate Shop Setup
The first step to creating an affiliate shop advertising on your site is to make a new page. Give this page an appropriate name such as 'Amazon Affiliate Page'. For this tutorial we used 'Affiliate Shop'. Also add it as a secondary page to the main shop primary page of your site.
Within our tutorial we created another button, which is very similar to the button in 'How to Add an Online Store to Your WIX Site'. To do this we added another image to the site, in this case an Amazon image. We then edited the image appropriately matching the other button.
The next step was to create a link between the button and the 'Affiliate' page.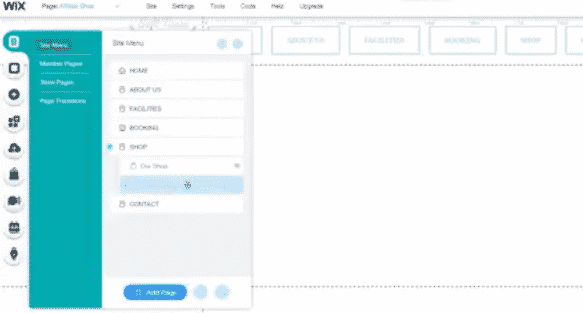 Make sure to test the button and that it works. If it does it should bring you to an empty page as this hasn't been designed yet.
In our tutorial we have used buttons in the main shop page to take you to 'Our Shop' and the 'Affiliate Shop'. This was for the purpose of the tutorial. You don't need to have buttons to take you to other pages, you can use the main navigation to bring you to the main 'Our shop' page and the affiliate page can then be put within the 'Our Shop'. 
Creating an Affiliate Page
The next step is to then design your affiliate page. This is easily done. First, you need to be signed up to the affiliate program you're interested in. When on the affiliate page, create a button that says 'Buy Now'. This tells the users of the site that they can buy whichever product is listed above the button right now.
Once you have a button created, you will need to add an affiliate link. The link you will need to be attached to this button is a link to a certain product within the associates. Amazon make this very easy to setup.
To add a link, you need to be signed into Amazon associates or whichever associates you would like to link. When you're in the Amazon associates, search for a type of product you would like to link. When you find an appropriate product, select the item. You will get a personalised link to add to your button. This link is personalised as it includes your associated name within it. This way Amazon can give you credit for the purchase and can then give you earnings from this.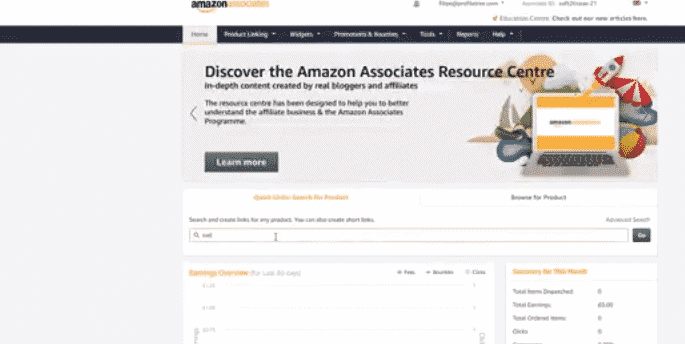 People also need to see what they're going to buy, so an image is needed. To add an image we're going to add an image directly from Amazon. To do this go to the add element at the left hand side and select more. The first choice in more is the HTML iFrame. You need to choose this and drag and drop it into your page.
Add Element —> More —> HTML iFrame
We then need to link the image from Amazon. Head back to your associates account and click build link. This is when you will get the HTTPS link for the image. Once in the build link, you can choose between text only, image only or text and image link. Copy the link for whichever option you choose (we just used the image link). Paste it into the HTML iFrame. The image will then show on your site. Repeat this system over again, for more products.
Associates Account —> Build Link —> Choose Link (Text/image or both) —> Copy —> Paste into iFrame