Google Analytics is, arguably, the best method of providing a summary of how your business is performing online. With a variety of metrics that allow for demographics to be observed, how many conversions are occurring on your landing pages, and click-through rates being noted, its uses have no end. Despite all these incredible benefits, there are common mistakes that people make when setting up Google Analytics. This can be simple errors in data that can offset results. Trying to refine your data can cause many issues and it helps to be aware of these mistakes to ensure that you don't enact them in your Google Analytics tracking.
1. Common Mistakes People Make When Setting Up Google Analytics: Wrong Tracking
Something that is incredibly easy to do within Google Analytics is tracking the wrong domain. Ensuring that you have measures in place to prevent this is imperative to tracking your own domain and not have hit results from other sites. Your Google Analytics or Google Tag Manager tracking code is visible to anyone who opens the source code, so it can be very easy for another body to skew your results.
To prevent this from happening, set up a view filter. From here, add the hostname into the filter pattern. This filter will only track hits to your domain and ensure that you have correct and accurate data.
2. Make Sure Your Google Analytics Code is Correct
With sites that use more than one CMS, it can be very easy to input the wrong Google Analytics code. While Google Analytics has missing code notifications, these are incredibly slow, and you risk losing weeks of potential data from its slow alert time.
A major action that you can undertake is crawling your own website. Tools like Screaming Frog, that have custom extraction, crawl sites for errors and can scrape not only Google Analytics code but also Google Tag Manager. This allows you to inspect data and pinpoint missing or duplicated codes through filtering.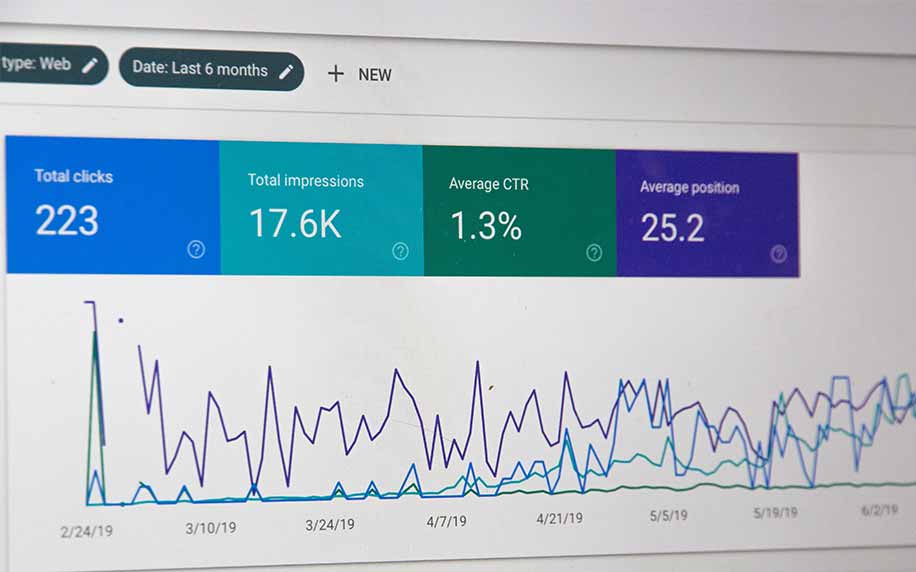 3. Common Mistakes People Make When Setting Up Google Analytics: Tracking Sessions
Sometimes, we use multiple IP addresses to interact with our own sites. This can skew data to be inconsistent and incorrect as Google Analytics takes into account these site views. To prevent this from happening, set up filters with Google Analytics to take into account internal IP addresses or other addresses that are not relevant to your collection of data.
4. Stop the Spam: Tracking Real Referrals
If your website is gaining traction, you are also going to be gaining spam. These can be incredibly frustrating and deliver inconsistent results that prevent real referrals from occurring. Going to the Acquisition section, All Traffic, and then to the final part of Referrals, you will be able to see a report that lists domains that are spammy links.
You can set the filter field to Campaign Source to then filter patterns out through referral source exclusions. This will then determine real data on your Referrals section in Google Analytics.
.
5. Interaction Events Gone Wrong
People visit websites and interact with the plethora of material available to them. Events like video plays, form submissions, and even purchases are not counted as bounces when the visitors only view one page. However, if you notice that you have a close to zero bounce rate across your whole site, interaction events could be set up incorrectly.
This can happen if you're using interaction events for things like scroll depth tracking. To prevent this from occurring, change the event's Non-Interaction Hit setting from false to true in your Google Tag Manager or use one more line of code in your Google Analytics Event Snippet to prevent further issues.
6. Common Mistakes People Make When Setting Up Google Analytics: Sources and Mediums Remaining Separate
Something to note in your Google Analytics is that many of your traffic sources and mediums will be the same thing. This can from referral traffic from social sites as well, particularly Facebook. Facebook uses subdomains known as link shim referrals. They're used for privacy reasons which can make monitoring performance rather difficult. Use filters to merge referral traffic correctly and help make a clear path for sources.
7. Make Sure You Use Bot Filtering
Bots and spam traffic can negatively affect your results and your ability to collect relevant data. To prevent spam and bot traffic, simply go to Admin and View Settings. From here, you can tick a box to exclude all hits from known bots and spiders. This is only relevant for the main analytics view but will be useful to collate accurate data.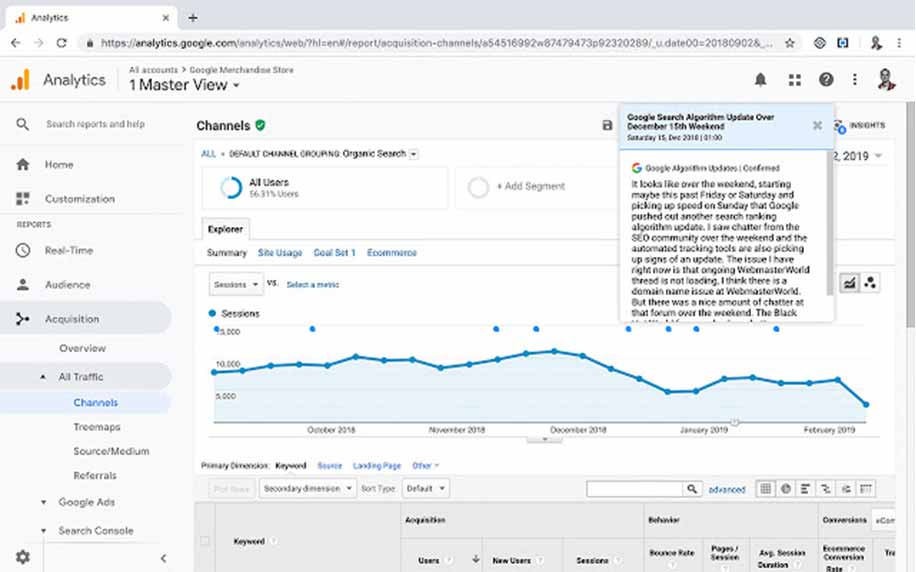 8. Ensure You Have Multiple Views
A common mistake people make when setting up Google Analytics is not having multiple views to help you track your data correctly. By having three different views, you'll be able to prevent issues from occurring and solve problems in the future.
Having a Master View allows you to open up all the relevant filters and desired settings. A Backup View lets you maintain a view with default settings which ensures that your raw data is protected. Finally, a Testing View allows you to play with settings and filters to see what is best suited for capturing data for your business.
9. Ensure You Track Personally Identifiable Information
It is incredibly important that you are not tracking any personally identifiable information through your Google Analytics account. PII is things like emails, names, or even phone numbers. This is to ensure that you are adhering to the data protection and privacy regulations of your business.
Sometimes, your analytics are accidentally tracking this information through things like forms. Most CMS prevent this but, if you have a custom site, this may cause some issues. To find out what data websites are collecting, you can use a browser extension like dataslayer. This is a great way to ensure you have your business interests protected.
10. Make Sure to Use a Referral Exclusion List
Using the referral exclusion list can stop traffic that should be labelled as one session being triggered as a new session. This is great for things like payment gateways that might redirect customers to their payment processors before bringing them back to the site. This is relevant for subdomains as well. Make sure that you have your Cookie Domain kept to auto in your default, just in case you find something in the tracking code.
Preventing Common Mistakes People Make When Setting Up Google Analytics
Google Analytics and Google Tag Manager take skill to use and the many different elements that make them up can be confusing, so it is natural that sometimes mistakes are made. Learning ways to ensure that you have organised tags, triggers, and containers secure your site from potential tracking code changes or issues with your site.
Constantly trialling and testing Google Analytics or Google Tag Manager will help you implement the right tools to get the most accurate results and data for your site, and ultimately your business.