Next time you find yourself getting bored, don't worry, as we have you covered with our list of 32 websites to cure boredom.
We have made a list of websites to cure boredom for both adults and kids, so there are loads to select from. A couple of years ago, computer games were the big trend; you'd spend hours playing your favourite games on the family computer. Over the years, with mobile phones, Wii's, PlayStations and Xboxes, computer games were slowly forgotten about as a source of entertainment.
Well, our list of websites to cure boredom will change that as next time you are bored, you may decide to play one of the websites we have listed instead of scrolling through Instagram. Now you have no excuses for wondering – "I'm bored, what do I do" or "I'm bored at work" we have taken care of this all.
Table of Contents
Websites to Cure Boredom
The aim of the game is to guess the 5-letter word of the day in 6 goes or less. As you guess each word, the colour of the tiles changes colour to let you know if you are close to guessing the correct word. Tiles that turn yellow, meaning that the letter is in the word but in the wrong position. Tiles that turn green mean that the letter is in the word and is in the correct position, and grey tiles mean they are not in the word at all. This addictive game will not only cure your boredom but will have you coming back every day to take on the challenge.
Logo Quiz is one of the best websites to cure boredom. If you think you are good at recognising logos, then think again as Logo Quiz will have you questioning your knowledge of logos that you can't figure out. The website gives you a list of logos and 4 minutes to try and solve as many as you can. Race against the timer to try and complete as much as you can and see just how many logos you actually know.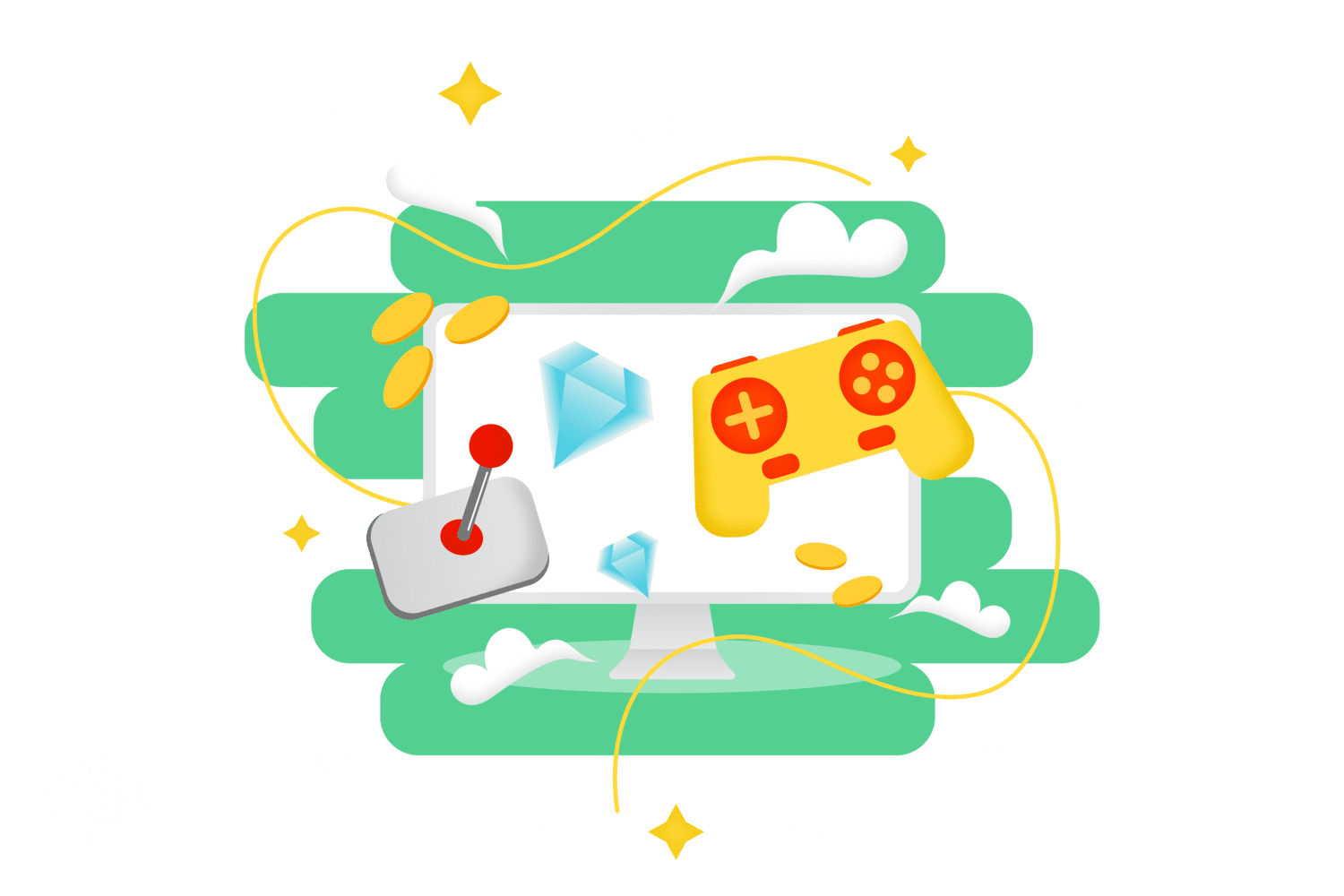 Heardle is Spotify's version of Wordle. If you thought guessing 5 letter words was difficult, put your music knowledge to the test and guess the Heardle of the day. Each day a new song is uploaded, and it is your task to guess the song title and musician in 5 goes or less. You can skip the song up to 5 times, each time getting to hear more of the song. If you choose to skip 5 times, you will get to hear 16 seconds of the song.
Buzzfeed Quizzes are certain to quench your boredom. Do Quizzes on your favourite tv programme, guess catchphrases or find out which Stranger Things character you are like. Buzzfeed Quizzes are loved by so many because of their complete randomness of them. Quiz titles like "Design Your Dream Home And We'll Guess the Taylor Swift Song You Listen To Most" or "We know your ages from your hat options" are sure to grab your attention. Buzzfeed Quizzes had to make the list of best websites to cure boredom
Forget the old pen and paper Tic-Tac-Toe and say hello to virtual tic-tac-toe. When boredom strikes, play the old-school game against a virtual player who, trust me, does not just leave you to win. This is a great website to cure boredom, as you won't want to stop until you have won at least one game, and even that may not be enough to prove to yourself that you can truly beat the bot.
Who doesn't love a good fact? Building up your general knowledge is never a bad idea, so why not take the time when you are bored to learn something new? Fact Slide is great; you are simultaneously curing your boredom and gaining new knowledge. You choose to read random facts or pick one of the four categories to learn new facts on, whether it be world facts, history facts, science facts or facts on nature. Fact Slide has you covered.
Lagged is a great website to cure boredom because of its wide variety of different games. With such a great selection to choose from, you are sure to find the perfect game to cure your boredom. Release your inner child and play Super Mario Bros, get the adrenaline rushing with Among Us or have fun with Fruit Ninja. These are but a few games that this website has to offer. Whatever you choose, Lagged is sure to provide you with hours of entertainment.


Whoever said watching planes take off, fly and land were boring obviously has never used Flight Radar 24. This website allows you to look at every single plane in the sky at the time of viewing and track whichever flight you choose. Click on any of the little virtual yellow and blue planes flying around the world, and it will give you information like expected landing time and destination, departure time and location, aircraft type and country of registration. It is incredible to see just how many planes are flying around the world at the very one time. Spoiler alert- it is way more than you actually think.
If you think a computer can't read your mind, then think again. The Akinator is a genie who will read your mind. The Akinator will guess whatever animal, object or character, either real or fake, that you are thinking of. You will be asked a few questions, which you can answer with yes, no, I don't know, probably or probably not. The questions keep coming until the Akinator figures out who you are thinking of. This website will have you trying to outsmart it by thinking of celebrities or characters you are sure it won't know.
If people-watching is your thing, then Earth Cam will definitely cure your boredom. Go to the most famous destinations in the world and watch what is happening right there and live from wherever you are. Go inside a Dublin pub and see people singing and dancing at night or go into Elvis Chapel in Las Vegas and watch two people get married. There are so many public places you can go to and just watch people go about their day.
TikTok is probably the go-to website for everyone when they are bored, want to pass the time or simply just want to be entertained. You must create an account on this website in order to get the full experience of it. You can easily spend hours scrolling through videos that are targeted to your interests or are viral around the world. TikTok can have you laughing one second and crying the next. If watching videos isn't enough, then you can create your own videos to post for people to see.
Have you always wanted to play an instrument? Well next time you find yourself bored, why not pick up a new instrument? Not really. We have an easier solution for you. The virtual piano allows you to use your keyboard to play all different types of instruments, from guitars, violins, pianos and harps. No matter what instrument you choose a keyboard will appear, however when you begin to play the sound of your chosen instrument will play. You can even choose a song to play from the music notes and play along.
Wiki Games is a think-fast website that is certain to take away boredom. You will have to really use your mind for this game. The website will give you two names or objects or both and you must race against the clock to find a connection between the two. You may get it in two or three steps or it may take eight or nine. Examples of connections you might have to make are; Cell Nucleus to HBO, Audrey Hepburn to J.K Rowling. This website is maybe challenging but one thing for sure is that you will not be bored after it.
Quick Draw is a fun and creative website to cure boredom. The best thing about this game is that it is very easy to use; you don't have to be an artist to be able to play. The aim of the game is simple, you are given the word of an object and you must then draw the object in under 20 seconds and google must guess what it is at that time. The better your drawing the quicker Google will correctly guess it. Will you be able to draw objects like bridges, fire hydrants and yoga in time given?
Fun Websites to Cure Boredom for Kids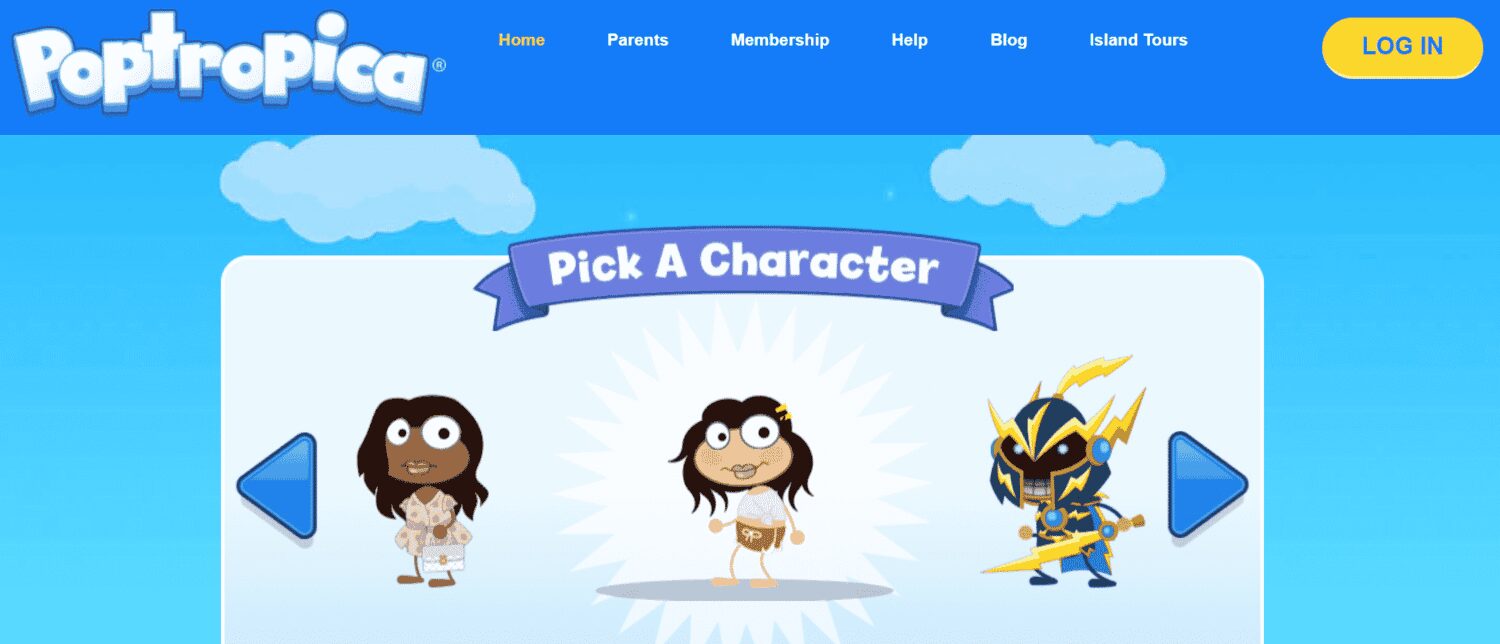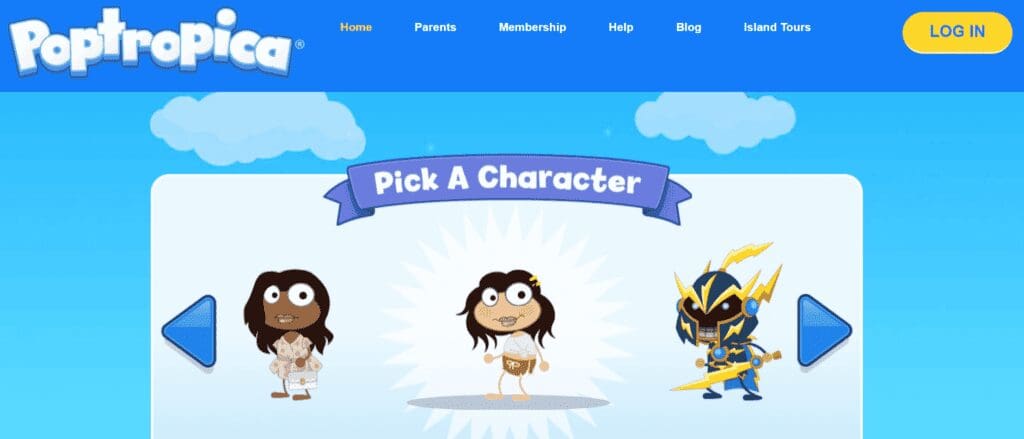 Any kids that love the Diary of a Wimpy Kid book series are sure to love Poptropica as the amazing quests in the game are created by the same author, Jeff Kinney. Poptropica allows kids to customize their characters with different outfits and cool hairstyles and also decorate their own clubhouse. They also get to adopt pets that they keep in the game. Not only does Poptropica offer personalisation, but it also is a place for adventure and networking. Kids can communicate safely with their friends and take part in quests in order to win rewards.
Lego Games has a great selection of different lego games for kids to play online to cure boredom. There are different games to meet every child's interests. With racing games like Lego Speed Champions and Heartland Rush, sports games like Fantastical Football or Lego games of their favourite marvel films like Guardians of the Galaxy, there is so much to enjoy on this website that is certain to cure boredom for any child. And if a child gets tired of playing the games there are plenty of videos of their favourite Lego characters to watch on the website too.
The Sesame Street website is an educational website to cure boredom for younger kids. Kids can play fun games which feature their favourite Sesame Street character. Some of the games kids can enjoy are go-karting with Cookie Monster, Elmo's World Games, Mecha maker and Connect the Dots. All games include directions given by Sesame Street characters, who talk kids through the game step by step. Kids get to meet characters such as Elmo, Oscar and Big Bird.
The National Geographic Website has amazing games for kids to cure boredom and learn simultaneously. Kids can choose to play adventure games like Space Explorer and learn about the solar system and planets at the same time. There is also an option to get the mind going with puzzle games or be creative with fill-in stories. The National Geographic personality quizzes allow children to discover what mythical creature they are more like or they can find what penguin species they are more like.
Poki is definitely a website that is sure to cure boredom for any child. With a huge variety of games to choose from, children will be spoilt with choice. There are games for both boys and girls on this website. Kids can choose from much-loved games like Stickman Hook, Crossy Roads and Temple Run. Or if they are struggling to choose one game they can pick different categories like cars, arcade games, multiplayer games, dress-up games and so on.
When boredom strikes a lot of kids may ask to go baking or cooking to pass the time away. We know that this isn't always possible, so why not cook virtually instead? Virtual cooking is fun without the mess. Cooking Games is a great website for children who like to cook different types of recipes, as they can cook whatever they want whenever they want. A few of the games that children can play on this website are Cooking Korean Lessons, Papa's Pizzeria or Real Donuts Cooking.
When boredom strikes, Minecraft never fails to cure it. Build whatever you please in this free online version of the very popular game. Build whatever your mind desires, whether it is a small wood cabin, a treehouse or a castle. Minecraft allows you to do this. Although the free website version doesn't allow you to access an infinite amount of resources in order for you to create your dream world, it still gives you enough to cure boredom.
Fans of Cartoon Network will enjoy this website. Cartoon Network allows children to play game versions of their favourite tv shows. Choose from action games, adventure games, arcade games, sports games or choose games based on a particular Cartoon Network show from Adventure Time, Ben 10, Powerpuff girls and many more. This website full of fun is sure to cure boredom for any child.
If you are seeking to discover or explore some random facts and knowledge from around the world, then this website is perfect for getting lost on. It has hundreds of pages of facts about strange and wonderful things around the planet, as well as everyday discoveries. Most articles have animated videos on the topic – so if you are bored reading, then watching the videos is great. Discover facts about volcanoes in ancient Rome as well as maths challenges and life skills.
Random Websites to Cure Boredom
Check out these weird and wonderful random websites that pique your interest and cure your boredom.
PlayPhrase is a unique and random website that will cure your boredom. PlayPhrase allows you to enter a phrase or word into a search bar, and then the website will show clips from movies where this phrase or word is mentioned. You will spend ages entering random words and seeing if you can recognise any of the movie clips that appear. There is a sponsored version of the website; however, you can still use it for free. The free version will give you access to 5 movie clips, which is still very entertaining.
GeoGuessr tests your geography skills. If you think you know the world think again. GeoGuessr will bring you around the world and let you guess what destination you are at based on your surroundings. You won't want to stop playing this game as you will want to try and correctly guess every place GeoGuessr brings you. From famous landmarks that will be easily recognisable to streets in rural areas that are not so easy to distinguish, you will certainly not be bored playing this game.
Have you always wanted to fly a plane? Well, now's your chance, virtually, of course. What better way to spend time when you are bored than spending it flying across the world? The flight simulator website allows you to choose from a selection of planes which one you want to fly with and from what airport you want to fly from. You can then enjoy the scenery below as you fly through the country of your choice. The controls may take a while to get used to, but once you have the hang of it you'll be cruising through the air.


Emupedia transports you back in time with classic video games from the past. You can choose from three themes to have your website on, Windows 95, Windows 98 or Windows Millennium. Once you have chosen a theme, all games will appear on your screen for you to choose from. Double-click on your preferred game and play away. Emupedia has games like Cut The Rope, Flappybird and many more.
Let's settle. This is a very entertaining game that will have you torn between what you think is right and what the internet believes is right. It debates things such as how you pronounce gif, is die-hard a Christmas movie, is pineapple on pizza good, and many, many more. This is a good game to play with friends to see if you all think the same or have ye less in common than you think.
Sandspiel is a creative and unique game which allows users to draw environments using elements like sand, water, gas, lava, wind, fire, ice and more which all react to each other in different and realistic ways. Sandspiel really allows you to use your imagination to create whatever you want and to see what reactions you can make. Whether you build a castle that gets blown up by gas and fire or a pond in a park that gets frozen over, it is up to you to decide what crazy world you draw.
Next time you find yourself bored, why not test out your eyesight with this website? Kuku Kube has to make a list of random websites to cure boredom because it will keep you entertained for ages. Kuku Kube test the quality of your colour vision by putting one square a different colour from all other squares, and you must pick the odd one out. The game starts easier, but as it goes on, the colour difference becomes very slight, and you'll find yourself struggling to pick out the odd one. You won't be able to stop playing this addictive game as you will keep trying to better your score.
Do you remember when you were younger, always trying to perfect your circle, getting it as symmetrical as possible? The perfect circle website allows you to draw a circle using your mouse, and it will test just how perfect your circle really is. This website will more than likely frustrate you, but it will certainly cure your boredom. If you ever doubted your circle drawing skills, this website will either confirm or deny those doubts for you with a simple percentage score.
Colour pipes will keep you entertained as you try to keep going up levels. The concept of the game is simple you connect circles of the same colour to one another. However, the lines can't overlap with other connections for other circles. When you think you have cracked it, colour pipes will throw one maze into the mix that will leave you scratching your head for answers. We had to add this website to our best websites to cure boredom as it is highly addictive.
I do not know anyone who is not entertained by some of the fascinating locations around the world – the different cultures, foods, and customs, as well as things to do and explore. Our this travel website, there are thousands of articles on some of the most incredible locations globally and over 1,000 travel videos to explore from all over the world – from Ireland, the UK, Europe, Australia, the USA and more! Hence really worth checking out to get some inspiration for your next trip and maybe even learn some new things about a country or city.
Cool websites to cure boredom
The internet is full of amazing and interesting things – check out this list of cool websites to cure boredom and pass the time.
This website allows you to create your own perfect ambient sounds – perfect for background music while relaxing or studying. Choose from a range of sounds including thunderstorms and rain, to white noise and coffee shops. It's fun to experiment with the different tunes and melodies until you find the perfect mix.
See the world through other's people eyes (actually windows) with this fun and interactive website. Window Swap provides a glimpse into someone else's view, satisfying your inner wanderlust and explorer nature. You can even upload your own window view and become part of the community.
This website is probably more for kids, but all the same, it's pretty cool for anyone to enjoy. Experiment with the different elements and forces of nature to see how it all gets created. Each level awards you different elements until you can eventually create a universe – pretty exciting stuff!
Bored Panda is kind of like a 'trash news' website, full of pointless stories, yet entertaining all the same. It's also got pages dedicated to art, photography and a range of other topics, so you could spend hours browsing through the articles and binging on light-hearted entertaining stories.
This is one of the coolest websites out there. Write a letter to your future self and have it emailed out to you at a later date, perhaps it's words of encouragement or a thought-provoking message, whatever you decide to write, your future self will have you to thank.
Ever wondered what the local radio station sounded like in other countries? Well, now you can find out by exploring Radio Garden. Listen live into other country's radio stations by selecting a country using the interactive globe. It even lets you zoom into specific cities and areas.
Check out this cool website and explore the skys and all its stars. Stellarium lets you set your location and see what stars and planets are visible to you on that specific night. it's really cool to think that whilst you might be staring at at stars, you're actually looking at Saturn!
The Useless Web transports you to a fun, random website. It's interesting to explore websites that you've never heard of, and whilst many are useless, some are actually pretty cool. From interactive games to pointless homepages, it can be quite funny to explore the useless web.
Websites to cure my boredom
Check out these websites that I personally use to cure my own boredom.
Whilst this isn't actually a website, it's an app, Stumble Upon lets you find new websites that are based on your hobbies and interests. They promise to show you the gems of the web, which is especially useful when on a mission to cure your boredom.
The Oatmeal is one of my personal favourite websites to cure boredom. Read hilarious weird stories from comic Matthew Inman and follow along the weird and usual stories of his characters, you even create your own if you have a good idea for one.
If you have ever wanted to take part in a research study, then this website is the one for you. Zooniverse, lets you answer surveys and contribute to real-world studies, participate in arts, science, humanities and many other fields of interests, and contribute to people-powered research.
Hacker Typer lets you pretend to be a top-secret hacker, who is writing complicated code. it's a cool website for a little mess around and you could even use it to play a prank on someone! they even have links to resources if you're thinking about learn it for real.
If you're actually serious about coding, Codecademy lets you practise and learn completely free of charge. It also uses an interactive platform, ensuring that you can learn in a hands on practical environment. Coding is a great skill to have in the digital age, and now you can learn it for free.
This website is a treasure chest for any book lover. With over 60,000 free ebooks you can browse through genres and sink your teeth into a new story. The website has a collection of both new releases and literary classics, ensuring something is in store for everyone to enjoy.
Gaming websites to cure boredom
Nothing passes the time quite like a good game. Check out these gaming websites to cure your boredom.
Who said math is boring? Coolmath games has a collection of fun and interactive games that require quick thinking, mental maths and even strategy to master. with games suitable for all ages, Coolmath Games is great for both kids and adults to enjoy passing the time.
Kongregate offers thousands of free online games in various different categories. From shooter games and strategy to puzzles and adventure, you could spend hours browsing through the collection and even more hours learning how to master the game.
Miniclip is a classic gaming website that has helped many visitors cure their boredom through the years. From funny interactive games to computer chess players and more, Miniclip is sure to help you cure your boredom.
Pogo is more of a word-based gaming website. It offers a variety of free online games including puzzle, card, and word games, it's great for improving your mental ability and challenging your mind when you get bored.
If you tend to favour more strategic and planning games then head over to Armor Games. With a rich collection of strategy and RPG games, you'll be sure to find one that interests and challenges you.
Jump straight into a gaming session with Addicting Games. They offer a wide variety of games from action to sports, shooting, arcade, and more. There is also many new games added every day, so you'll be sure to never get bored over here.
Newgrounds is a gaming website, but it's more like a community of artists, game developers, musicians, voice actors, and writers who create and share some of the best stuff on the web. Discover new games and see what people think of others.
Poki is a platform with more than 30,000 games available for free play, including popular titles like Subway Surfers, Iron Snout, and Stickman Hook. Play old favourites or discover new ones-  find it all at Poki. 
Recipe websites
Another great way to cure your boredom is to jump straight into the kitchen, but if you're lacking inspiration, worry not and check out these recipe websites to help you create that perfect dish.
Allrecipes is a comprehensive collection of recipes from home cooks, with tips, videos, and even reviews of the dishes. The wide collection of recipes varies from beginner dishes using cupboard staples to more advanced dishes that require specific skills and techniques.
Visit the Food Network website and find recipes from your favourite Food Network chefs and TV shows. Follow along and create the perfect recipe to enjoy at home. You can even search by dish if you're in the mood for something in particular.
The Tasty website is known for its easy-to-follow, uncomplicated and visually engaging recipe videos. The hardest part will be choosing a specific one to go and cook, but whatever you choose it will be sure to be tasty.
If you're running low on ingredients and don't fancy going to the shops, be sure to check out  My FridgeFood. All you have to do is type in which ingredients you already have and they will show recipe options that you can start cooking right away.
If you're interested in cooking healthier dishes why not check out Cooking Light? They boast a wide range of healthy recipes and they provide nutrition advice to help assist you on your health goals.
Art websites to cure boredom
Unleash your inner artist and discover these art-based websites to satisfy your creativity and cure your boredom.
This unusual website lets you create coloured patterns with interactive circles that get smaller every time you hover over them – yes it does sound a bit confusing so jump over and see what I'm talking about, to start creating cool images with Koalas to the max.
This art-based website can become quite hypnotic with its intrinsic patterns and design. Weavesilk lets you create mirrored image patterns using different colours and styles. It's very relaxing and meditative and you can even save the image once you're happy with it.
The world's largest online social community for artists and art enthusiasts to share their works. Browse through your favourite artists, genres and styles and appreciate the amazing talent being displayed. You can even upload your own piece.
This website is a free online drawing application that lets you share step-by-step replays of your work with friends and audiences. Visit Skethpad and get creating, it's pretty impressive watching the process back and seeing how much effort went into making your piece.
One of the best ways to cure boredom is with a simple doodle. Visit Doodle Addicts and discover a world of doodlers, sketchers, and artists of all skill levels who share their drawings and receive helpful feedback. 
Crafting websites
Crafting is a great hobby to pick up, it allows you to express your creativity and produce something out of your downtime. check out these crafting websites below for some inspiration.
Craftsy is an online community which offers online classes in quilting, sewing, knitting, crocheting, and more. It's a great way to learn from skilled crafters and learn form their hints tips and tricks.
Check out this website and connect with a like-minded community who like to make things. Follow along with step-by-step instructions for various projects and challenge you skills to create something you're proud of.
This website provides you with a curated photo gallery that allows you to visually search and discover new DIY and craft tutorials. If you don't know how to do it, there is sure to be somewhere here who will show you how.
More ways to cure your boredom
Now that we have given you an extensive list of websites to cure boredom, you will never be bored for long again. Lastly – here are some more pages that you will find interesting:
Who Has The Most-Followers on Instagram-Top 10
Who Has The Most-Followers on Facebook
Who Has The Most-Followers on TikTok
Micro and Macro Influencers: How They Work
If you have any more websites that are better than these or should be added to the list, please do let us know in the comments below – we would be excited to include them.