Influenced by cultural changes, digital design is rapidly evolving to adjust to new work-life which has become increasingly remote over the past year. With this in mind, digital trends have incorporated unusual colour schemes, 3D product simulations, new typography art, among others. Web designers are attempting to create realism within a digital environment. Life has been impacted by remote working and tuning websites to give a realistic experience has been a common theme of 2021. With this innovative outlook, web designers are slowly making websites even more accessible and ever more inclusive. These are nine leading web trends that have transformed how we use the internet.
Scrolling Transformations
When a user is scrolling through a web page, they are doing more than just flicking through it. They are attempting to garner information or learn something about a topic. One web trend that has improved how we interact with pages is scrolling transformations. This occurs when we scroll over a particular part of a screen and a responsive action occurs. This creates a feeling of inclusion as the user participates in the site itself – creating engagement.
Receiving visual feedback from a website is a rewarding experience for a user and can be anything from complex animated transitions to wholesale shifts in layout.
Parallax Scroll Animations
Parallax scroll effects are becoming an increasingly popular web trend as it shifts paradigms, engaging a user. Parallax is an optical illusion that makes objects that are near to a user appear to move quicker than objects that are further out of the sightline. It benefits from creating a reality while equally seeming surreal on a screen. Depth from these factors creates a sense of immersion on the screen, developing a performative and enjoyable experience for the user.
Dark Mode
Dark mode has become increasingly popular with users because of blue light. Companies like Apple have made it easy for their users to change their screen settings to dark mode and this is a web trend that designers have jumped at.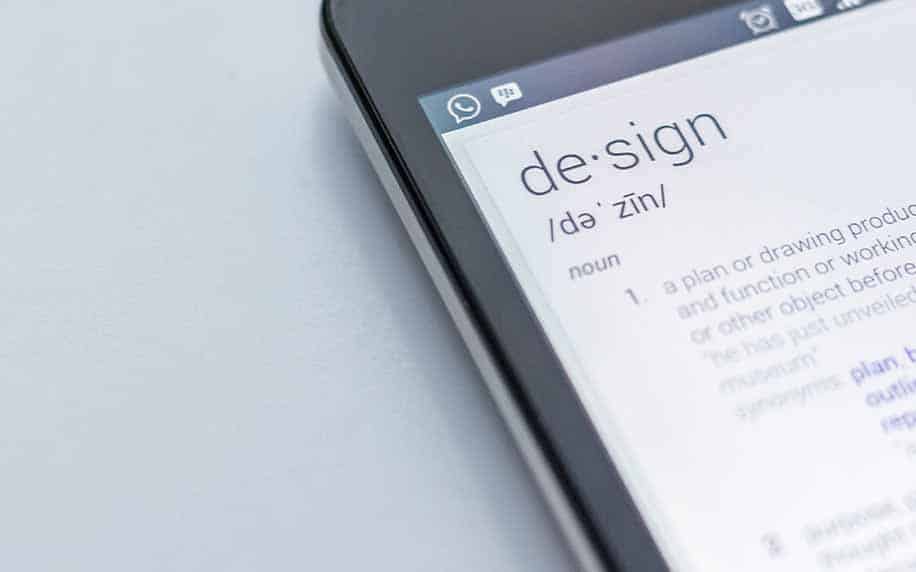 Not only is it functional, but dark mode also looks good. It highlights elements of design that might be otherwise passed over and it allows parts of the design to pop. On a medical note, it reduces eye strain in low light conditions and can even save on battery power.
Web Trends and Horizontal Scrolling
At one point detested, horizontal scrolling has become a popular web trend. Not only is it a trendsetter, but it also helps users receive secondary information on something that they might be investigating in a practical format.
A point to note is to offer alternative ways to navigate such as arrow buttons to alert the user to the change in scrolling. This can be done with clear visual cues to indicate the direction of the content.
When using horizontal scrolling, be mindful on what would benefit in a design sense from utilising it. Using it for a text that needs to be read could cause confusion for the user.
Web Trends and Physical Products
With the current global pandemic, retailers have had to find creative solutions to how customers experience their products. One web trend that has become vastly popular is creating digital interpretations of physical objects.
Designers are blending items like nail polish spilling down a web page to create a visual synergy for the user experience. This creates a positive feeling for users who are experiencing a realistic moment on a website.
3D Visuals
With technology ever developing, 3D design is becoming a common digital trend. They add to the user experience creating a more lifelike feel to a webpage. Using minimalist layouts can enhance a 3D visual to have an even greater effect on the user.
Using drop shadows, gradients, and layered elements bring designs to life and weave into web designs without feeling out of place.
Cool Colours
Remote working has become the new normal and web trends are updating to facilitate that. One trend that is becoming ever more popular is using neutral colours that have are not garish and are gentle on the eye.
Using a soft colour palette, web designers are developing web pages that are less jarring than a bright white screen to induce a calming effect on users. Taking accessibility into careful consideration, they are ensuring that this innovation benefits those who are in front of screens constantly, reducing eye strain.
Answering The Question: Questionnaires
During the onboarding process, users come to the landing page and make a decision on whether to explore a website further. One web trend that designers have been incorporating into their sites is using questionnaires.
Finding products and learning about how they can benefit you can be a laborious task but brands and businesses are slowly trying to change that reality. Using multiple-choice questions, sites are focused around a visitor's preferences where a website can immediately cater to their needs.
This means that landing pages are being transformed into a series of cards that are interactive for the user, and incorporate animated transitions. This helps a prospect feel like they are apart of service before they have even explored the products that are on offer.
Geometric Grids
Grids offer a simple and effective design and have become a web trend in 2021. Creating bold but clean layouts, they offer fun navigational methods for a user and hold attention as they present content in a structured way.
Geometric grids also offer plenty of opportunities to be creative. They don't have to be uniform by arrangement and can enhance a product display or cut into descriptions for consumers. With a wonderful structure and clean lines, grids are a great tool for web designers who want a site that stands out.
Web Trends for 2021
2021 is set to have some of the most exciting web trends to date with user experience and accessibility being at the forefront of design. With animation and mixed media transforming user experience, websites are going to be an alternative high street experience and build a transformative atmosphere for those who are operating screens the majority of their working days.