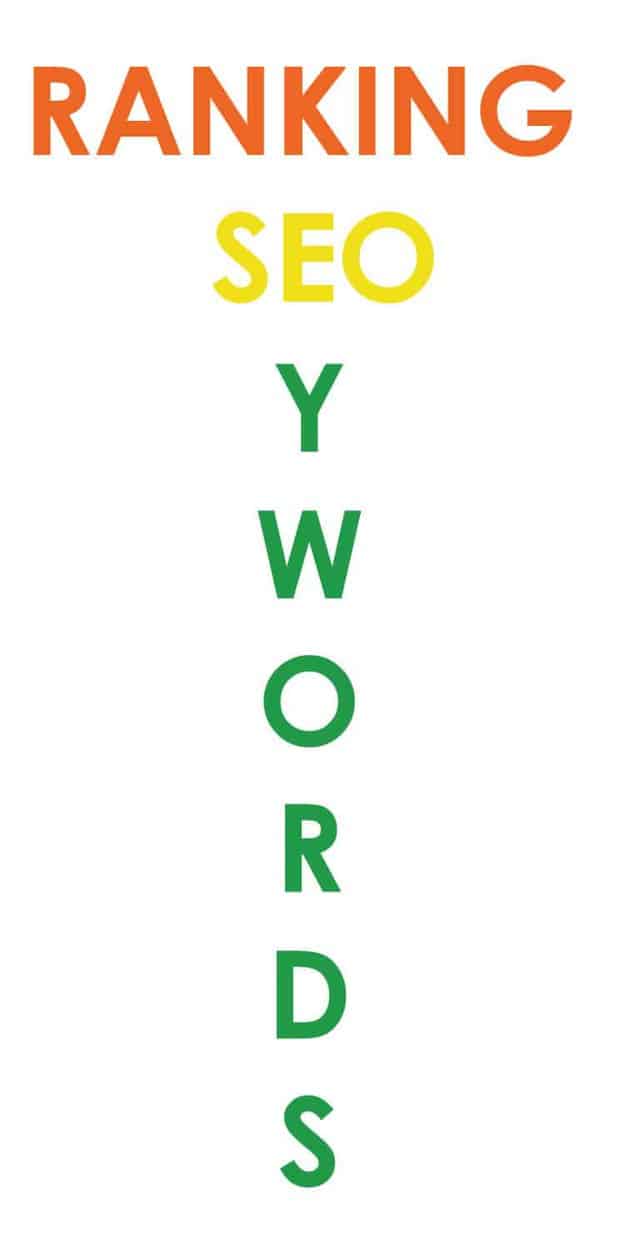 Back for some more SEO techniques, eh? Don't you just love search engine optimization? You'd have to if you've been reading any of our (hopefully) informative and helpful SEO articles. We've covered a broad assortment of topics, from refining your website's content to Google's kind of vague metrics and even some handy dandy keyword research tips. All of these topics and much more work together in synergy to hone your SEO skills and site rankings. So in keeping with the theme, we're going to delve into the rationale and benefits of why you should track keyword ranking. And how to properly do it while you're at it. It is by no means a difficult task. But it can be just as essential and rewarding as any of the other core aspects of SEO that we've discussed in the past. But before we jump into anything too technical, why not start with finding out what keyword tracking even is? 
Track Keyword Ranking? What?
It's kind of difficult to do something when you don't know what it is in the first place, isn't it? Keyword tracking, also known as keyword rank tracking or just rank tracking, is basically gauging how well your web pages or sites in general are performing on any of the search engines you're trying to rank on (Google most of all)  by gauging how well your chosen keywords can attract organic traffic. It's a neat little process that, theoretically, shows you your site's progression up and down search engine results pages. And at the same time, giving you clues about what areas of your SEO could use improvement. Sounds good on paper, right? It's one of the better methods you have of figuring out whether all that effort you put into your SEO is actually paying off, or whether you need to learn a bit more. But it's not just you. Site rankings and keyword traffic just so happen to rely on a few more variables: things like location, platform and even user bias.
The Why
What's the point of adding another step to the already long laundry list of SEO routines? What's the harm? Learning how to track keyword ranking opens up a lot of quality control and assurance options you'd do well to keep at arm's reach. Primarily speaking, keyword rank tracking aims to refine your SEO and help you learn more about your niche and its visitors. Let's make a list of some of the potential boons you can get from keyword rank tracking.
Probing the Competition
Though you'll already have a decent enough picture of the competitors you'll be contending with after performing thorough keyword research, you'll still need to keep an eye on them further in to keep your rankings solid. By figuring out how to track keyword ranking and employ the assistance of some handy dandy tools, you can easily monitor which of your keywords your competition's domains are ranking for. Knowing which keywords they're using to crawl up Google's almighty back allows you to go to town on how long your long-tail keywords should be in order to optimize your pages as best as humanly possible (good enough). You can even set it up in a way that alerts you when their rankings are drastically different than yours on search engine results pages. It never hurts to keep your (unarmed) enemies close.
We Have Liftoff
You could stand to delay the virtual ribbon cutting ceremony till you have this keyword rank tracking thing down. Why? Well, you're gonna need to have a somewhat strong understanding of how your new site's relevant keywords are ranking before you even think of launching your new site. Not only does this help keep your new site on relevant radars, it also allows you to evaluate your keyword positions and figure out which keyword ranking opportunities are hanging low enough for you to clutch. It's satisfying to witness how those keywords were affected and how your site's SEO performance is doing after you put in the effort necessary. This is a continuous process though, so you'd do well not to slack off.
Location Location Location
Assuming you know how drastically a change of locale can impact your keyword rankings and site traffic, you'll want to effectively learn how to track keyword ranking in various countries if you want to stay on the (almost literal) radar. This is more of a concern for sites that have multiple locations around our big blue planet. Be it within the same country or abroad, it's prudent to keep tabs on location-specific keywords (those are a thing) for each and every location you're present in.  Each location is going to have different competition on different keywords, and it's your job to keep an eye out on organic listings in other countries you're trying to establish a virtual foothold in. Fear not though, as any decent keyword tracking tool has location-specific parameters to help you figure out which areas need improvement.
Tightening Screws
Generally speaking, all of the activities, techniques and endeavors when it comes to SEO aim to maximize your conversion rates and generally keep you up to snuff on the various search engine results pages you're trying to rank for. And each step in the hierarchy feed into each other, complimenting and improving each other dynamically. Your ability to figure out how best to track keyword ranking is just an additional step in tightening the screws and oiling the gears in your little SEO machine; It can help you identify which areas of your SEO need to go back to the drawing board, which aspects need slight adjustment, what needs removal and what needs refurbishing and so on. Whatever you have at your disposal to refine your search engine optimization methods and boost your incoming organic traffic is worth looking into, in our humble opinion.
The How
Now that we (theoretically) have a better idea about what keyword rank tracking is and why you should track keyword ranking frequently, Let's dig into how to approach it and actually start keeping tabs on our happy little keywords. The simple gist of how to track keyword ranking is that it's primarily done using somewhat similar (or even the same) tools you'd normally reach for when you're doing your good old keyword research. So if you've taken a gander at our piece on keyword research, you might remember a few of these entries. So without further ado, here are only some of the tools you should be looking into when it comes to keyword rank tracking.
AHREFs
It takes a considerable amount of dedication to the SEO craft to get kudos from many of the same critics who ritualistically recommend SEMRush (the Garry Oldman of SEO tools) to cite AHREFs as their direct go-to after SEMRush. Although AHREFs primarily relies on backlink and backlink analyses, it still boasts formidable keyword ranking aspects to boot. Using AHREFs to track keyword ranking allows you to see whatever external links your competitor might be using, as well as their IPs and pages. Not to mention their top notch customer service, preventing you from getting lost when you're trying to explore AHREFs many handy dandy SEO features. Not only does it offer services such as Keyword Explorer, which makes your keyword research process that much more simpler, It also offers its Content Explorer, which periodically rifles the great wide web's drawers for the most popular content for any topic for any keyword. Did we mention it gives you the option of specifying which country's search engine results you'd like AHREF's to expertly analyze for you and your site. Great for SEO nerds that are ultimately curious about how well they'd rank outside of their focused target market. With all these benefits (and more), you'd be sorely at a loss without giving AHREF's a good old try.
SEMRush
Remember that Garry Oldman reference? Well, here "he" is. Beginning a list of SEO tools of any nature and/or function with anything else other than the venerable SEMRush is almost a (minor) crime. Besides being an SEO expert's most beloved tool for all sorts of standard activities like research or keyword generation, its keyword tracking capabilities are just as formidable. Apart from the brilliant user interface and general overall intuitive design, SEMRush does not differeniate between your site and your competitor's sites.  It also allows you to add a competitor's uniform resource location ( also affectionately known as a URL) to SEMRush's search bar and then see each and every one of the keywords they're ranking for on that site, as well as their overall ranking on both Google and Bing (neat).  This is all in addition to finding out their best backlinks and more. Did we also mention it works wonders for paid traffic and PPC? With all of these functions and more, SEMRush proves itself to be one of the best and most established SEO tools out there. One that's surely bound to help you on your quest to track keyword ranking.
Advanced Web Ranking
They weren't joking about the "Advanced" part. Advanced Web Ranking is a pretty powerful keyword ranking tool that allows you to keep track of, oh say, a limitless number of websites. This eliminates the need for you to compile a list of your most vile and ruthless competitors to monitor, putting to rest any worries of the somebody else stealthily sneaking up the SERPs over you. It also functions as a desktop application and a cloud-based utility for all your web ranking needs. In the spirit of streamlining your keyword analysis and ranking endeavors, Advanced Web Ranking allows you to automate detailed reports on how well your website ranks according to whatever schedule you have set up.  This comes in really handy when you want instant results for a presentation or a sales pitch or so on, You can also update any data by hand using, all you'd have to do is to use the refresh option. And unlike some of the "best" tools out there, it offers you a trial account to give it a proper test drive before you start investing too soon. The data is all conveyed on an easy to digest user interface. You get a lot of value out of the time (and maybe money) you spend on Advanced Web Ranking.
Authority Labs
Designed from the get-go as an easy to use and easy to get into rank tracking tool, Authority Labs boasts a plethora of features and tools to draw many a novice's and an expert's attention. Right away, Authority labs allows you to track keyword ranking on a day-to-day bases for all three major search engines; Google, Yahoo! and Bing to boot. You can tighten your keyword ranking scope locally, down to specific areas and by using zip codes if need be, and compare everything you get to your competitors, seems simple enough so far. Authority labs also offers to export all of your reports to PDF or CSV files, for those times you need some physical evidence. As well as allowing you to compare keyword rankings for one day to the day before, last week or even a few months back. Any date you want to compare to, Authority Labs will go that far. And unlike most keyword ranking tools, Authority Labs offers ranking results based on images, videos, news, shopping, Google Places and anything else relevant to further aid your efforts to understand how and why you should track keyword rankings. With mobile rank tracking, monthly reports and a 30-day free trial to test it out for yourself on offer, it's hard not to give Authority Labs a go.

SERP's Keyword Rank Checker
An interesting and simple entry in the long list of tools that can easily track keyword ranking for you. SERP's Keyword Rank Checker is a popular and open-source (that means no money) keyword ranking tool. More suites for one-off rank checks, Rank Checker helps you figure out your site's keyword ranking on any scale you see fit. Offering global and location based search options, all you'd need to do is to select a keyword and a domain, with the option of adding a URL. Standard business, but it also offers you to leave out specific URLs to see up to 250 (and only that) search results. Then you select which search engine you want to get the goods on (only Google and Yahoo! are available) and the location you want to base your search on. The search can be further refined to specific areas and/or GPS locations in mere instants. Then just Go. It usually delivers its nifty little report in under 30 seconds.  It does not, however, offer ranking information on links whatsoever, so there's that to its detriment.  Good for beginners and people interested in quick single checks. Although it might seem kind of limited, SERP's Keyword Rank Checker is just as handy as any of its bigger brothers still. Well worth your investigation.
Food For Thought
Now, as much as figuring how to track keyword ranking might be useful on the long run, there are a few issues to address that most might not be aware of, or simply choose to ignore. Of course, any process or metric you might have at your disposal to potentially boost your rankings, lead generation and revenue are worth scoping out. But it's still prudent for any aspiring online marketeer and/or SEO buff to be in the know.
 Value
It doesn't take a seasoned SEO veteran to tell you that there's no clear way of telling the amount of traffic each individual keyword generates (at least without a massive budget). And as a result, there's no specific way of answering what the value of each individual keyword actually is. So naturally, this puts SEO nerds at an impasse. Should you track keyword ranking? Should you forego it and focus on generating more keywords and leaving it at that? You can see how that's a bit of a leap. What you do know though is which individual pages are steadily receiving traffic. You'll find it all neatly organized and reported on Google Analytics or any other software you should be using to track keyword ranking and traffic generation. Using all this info, you should be able to correlate which keywords are generating traffic through the pages, but as a group. Your software of choice should show you groups of keywords that may be generating the percentage of traffic on the pages in question. Confusing, right? Ultimately, correlating page visits with the keywords on those pages as a whole gives you a good indicator of value. Instead of whether you should track keyword ranking by individual keywords alone (which you can't), you're now tracking the amount of traffic flowing to your pages based on keyword selections. A good outcome to an initially flawed process is still progress in our book.
Relevancy
Going along a similar vein as the last entry, pages generally rank for a bunch of keywords as opposed to individual keywords. But more often than not, they rank for keywords that they weren't even trying to target in the first place. So you can imagine the scale of the wrench firmly lodged in that clockwork of a process. As if it wasn't already tedious enough to track keyword ranking for packs of keywords you were aiming for. Now you have to figure out the entirely different set of keywords your pages are getting traffic from. A challenge it definitely is, but not an impossible one. All this means is that you're going to have to do even more refined sampling than you thought you'd have had to do in the beginning. What is sampling you ask? and how does it help track keyword ranking? Well, it's not crime scene investigation; You pick a set of keywords and put them in separate buckets, each arbitrarily named with their intent in mind. High conversion keywords, long tail keywords, etc. Once you have a good variety of virtual buckets, let them loose and sample them later. This allows you to both track each and every one of these sets separately, and use them as a metric of sorts to gauge how well you're performing on SERPs.  It's important to track keyword ranking with a specific purpose in mind. Using some common sense and broadening your horizons (and searches while you're at it) can open up a lot of doors.
Purpose
If you look hard enough (but not too hard), you'll notice that there are many things you and others do that are just staples of a process. Without giving it much thought as to whether there's a purpose to doing them in the first place. Similarly, a lot of would-be SEO nerds and humble online entrepreneurs track keyword ranking and go through dozens of ranking reports simply because "you're supposed to." Or because their peers do it. It must have some merit if almost everyone does it, right? Not exactly. Learning how to track keyword ranking is nowhere near as important as figuring out why you should track keyword ranking in the first place. It'd be wise to track keyword ranking with a specific purpose in mind before wasting all your efforts on a redundant process. Figure out what you want out of it; What conclusion do you want to reach? What should you do differently after thoroughly going through all that data? These are questions that beg an answer. Say your goal is to figure out what modifications you've made to your site or page may have attributed to the flow of traffic. Or what Google might have (stealthily) done that may have altered your lead generation. Those are valid reasons to go through keyword rank tracking. And it doesn't stop there either; You can apply the same principle to figuring out which broad bucket of keywords is playing a part in shuffling you up and down SERPs. You can figure out whether your site is mobile-friendly or otherwise by tracking device traffic. Similarly, you can see how well you rank on different geographies. Maybe a competitor managed to rank higher than you in that area for whatever reason and you want to find out how to hone your edge. Ultimately keyword rank tracking should always be performed with a purpose in mind. That purpose is often to shape up your techniques and keep you a step above the rest when it comes to keyword selection and/or relevance. Which, in turn, leads to higher conversion rates, and higher revenue.
All in All
That was a lot to take in, wasn't it? Hopefully you'll have realized by now that learning how to track keyword ranking and why you should do it in the first place are essential to further refining your SEO techniques. Though SEO is seemingly endless with all its multiple facets, it is ultimately a rewarding and fulfilling science to take up. And now that you have ranking down, you can rest assured you're that much closer to obtaining certified SEO Boss status.
Got something on your mind you want to share? Do let us know in the comments below and be sure to keep your eye on our other, hopefully insightful content.
Another interesting Link building and tracking tool to check out is Linkio.com