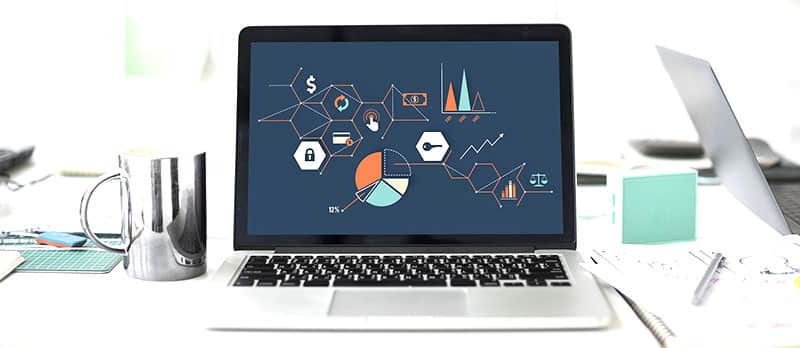 In the business world, visibility is everything. It isn't enough, in 2017, to push visibility with billboards and physical advertisements. According to a Social Shopping Study, approximately 50 percent of buyers spend 75 percent of their time doing online product research.
Website optimization, search engine optimization and content efficiency is important. It's really important. Today's ecommerce world is bustling, and it's intimately tied to the customer's pathway-to-purchase. Mobile access, social media access and immediate delivery options have changed the game, and your business needs to join.
Effective search engine marketing tactics require a well-structured website. More importantly: The website needs to contain relevant content, be navigable and "show up" in search engines. If you want to increase visibility with search engine marketing, you'll need to do several things:
Target your main market
Use keywords which identify your niche
Use analytics to boost your relevancy
So, where should you begin? Well, you'll need to capably improve your business's organic search standing. Google's algorithm update, according to Search Engine Land, has made relevancy and accurate information the most important factor of search engine marketing. Real-time keyword checks, now, are the norm.
This is a good thing, because it combats "black hat" SEO spamming. That said, you'll need to be on you're a-game if you want to contend as a business in the online world. Over time, your online visibility will maximize your brick-and-mortar establishment's growth. If you're dabbling in ecommerce sales—even better.
Improving Your Organic Search Engine Position
As stated above, your organic search engine visibility matters. Your buyers are using Google, Bing and Yahoo to get product information. They'll also turn to these engines before conducting business with a huge company. On the smaller side of things, they'll use a search engine to pinpoint the best place to buy local goods and services.
First, Identify Your Keywords
Your business's keyword research is important. It'll determine whether or not your SEO efforts will work. A lot of businesses base their keywords over sheer search volume. This can work, but it can place them in a difficult position: "Brute force" tactics, now, are pummeled by smart businesses.
Instead, you should focus on what the consumer wants. If you're selling soap, for example, you shouldn't stick with "soap" as a keyword. You should conduct research, find out the modern trends and incorporate them. Check out Google Trends for keyword ideas.
Second, Optimize Your Website for SEO
Next, you'll need to make sure your website uses these keywords effectively. Don't keyword cram, because you'll flag yourself to Google's algorithm. Instead, target your URL, your menu options, your call-to-action message, your headings and any immediately relevant information. Ideally, you'll use a wide array of keywords.
Third, Keep the Content Coming
Your website needs to have a blog. Why? Because if you're constantly updating its main pages, people will be turned away. Your website requires constant content, but it should be in a pre-defined area of exploration, useful information and trends. Each new blog post gives your company an opportunity to connect. It shouldn't be a place for promotion. If you're worried about acquiring content ideas, either outsource a content writer or kick-start your blog by linking it to Facebook, Twitter or Instagram.
Audience-Targeting Technology and Paid Search Advertisement
Today's companies are increasing search engine marketing efficiency by using audience-targeting technology. In fact, about 90 percent of modern companies spend 25 percent of their digital ad budgets on targeting, alone. Of these, 84 percent expect higher investment returns, reports Forbes.com.
Using Programmatic Advertisement
Every corner of digital advertisement requires targeting, engagement and conversion tactics. The way you display your audience-targeting technology will make all the difference. Popular audience-targeting approaches are incredibly complex, but they can be automated. Programmatic advertisement, for this reason, should be a cornerstone of your automated search efforts and digital advertisement campaign.
You're in luck, because this technology is powered by the SEO resources your brand uses. Programmatic advertisement works when customers are studied effectively. To study them, however, you'll need to view your website's click-through rates. Then, you'll need to compare these rates with your SEO strategy.
Using Raw Data as a Resource
Paid search advertisement has a backbone: data. Again, your business's biggest keywords are valuable data. You'll need to distinguish your resources, however, by three types of data.
First-party data is collected, owned and used by your business. Normally, this data is lead form fills, placement reports and search query reports. Second-party data is owned by your business, too, but it's shared with an outside entity. Google AdWords, for example, is a second-party data provider. Users are logging keywords with them, not you. Finally, gather third-party data. Third-party data is often collected anonymously from various entities, sold to other platforms and transformed into advertisement resources.
Your Targeting Strategy
Once you've compiled your relevant SEO information, and once you've secured a data "stream," you'll be ready to initiate a targeting strategy. First, conduct market research with whatever tools you have. Deploy any programmatic advertisement campaigns to conduct this research automatically. Then, you can track customer behavior, determine relevant demographics, pinpoint your brand's appeal and generate new keywords.
Next, use this information to target similar audiences. By creating "lookalike" audiences via your collected data, you'll be able to compare your strategies. Additionally, these look-alike audiences have high conversion rates—due to their similar audience attributes.
You'll then use these results to power your paid search ads. Even if these ads, themselves, gather your data, they're still useful. The idea is to create a "resource loop," giving you incredible flexibility. At the end of the day, every strategy serves to offer more information—even after a customer has been converted.
Search Engine Land has more information on the first-party data, the second-party data and the third-party data you'll need to gather to make these conversions.
Your Search Engine Marketing Toolkit
Search engine marketing requires a lot of effort, consistency and innovation to pull off. You'll have a lot of resources available—many, indeed, stray far beyond the realm of regular paid search advertisement. As you can see, a lot of the process is cohesive. Every step benefits the other. Advertisement gathers consumer information, which can be "boiled down" into new strategies. Then, these strategies can power new, better, advertisements. You'll have several other tools in your search engine marketing toolkit.
Meta-Tags
Bing, Google, AltaVista and Yahoo display search result meta-tags. These meta tags directly influence your website's presentation and visibility. More importantly, they let you "manipulate" your future customer's click-behavior.
They can also be used in your website's index.html and index.htm pages. This meta effort will further increase visibility, and it'll make it easier for your customers to find relevant, and attractive, information.
Link-Building Strategies
Your websites links are its streets between its pages. You needn't be confined to your own website, either. They're not necessarily SEO-related, but they're capable of increasing your website's popularity within its pages, across other websites and social media. Search engines assign value to different links, making different "parts" of your website visible to Google passerby. Websites like Wikipedia, meanwhile, use links as a form of navigation. Your customers will see different pages depending upon which links they click—giving you valuable insight to your brand's informative value.
Social Media Marketing
Social media, too, is a powerful resource. In 2017, much of the Internet's worthwhile links are reflected in social media. Facebook, Instagram and Twitter are places of e-commerce, news and multimedia sharing. In fact, platforms like Facebook Messenger may, indeed, become the basis for "social buying," which is expected to promote brands in the near future.
Social media is also your one-stop-shop for cross-platform promotion. If you can target your customers on the web, you can likely get them to enter your "Facebook place of business." If you can do this, you can attract them to your website—where search engine marketing tactics thrive. At the end of the day, your business's marketing objectives are driven by interaction. Find the customer, find out what they want and give it to them. Then, find out better ways to attract them. Fortunately, you have a lot of resources available. Which will you choose?