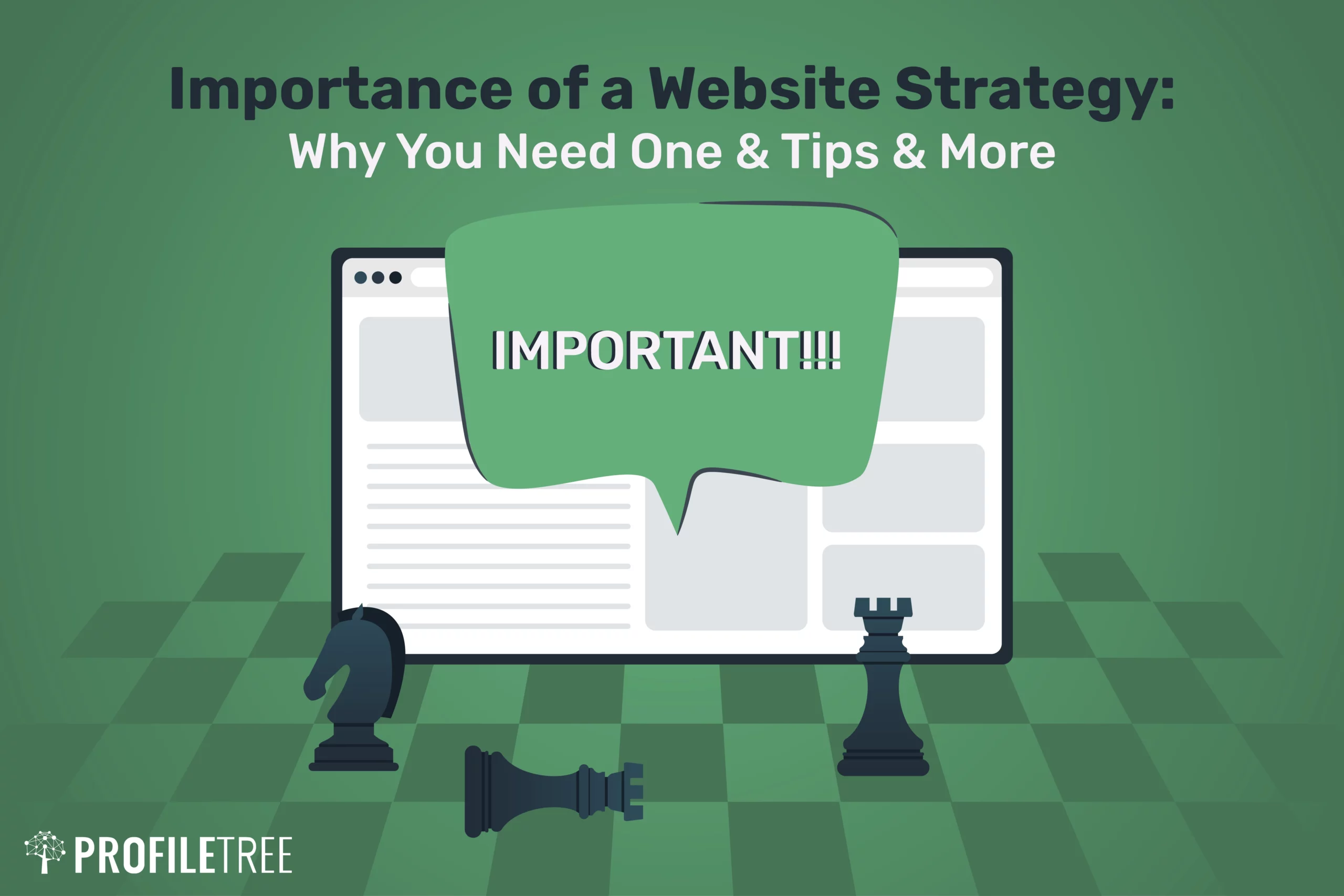 Since we also provide website strategy services, we have seen firsthand how some of our customers fall short of this scope. However, these naive failures can be avoided by just spending a few hours to put a strategic action plan.
Learn what a website strategy should be and what steps to take along the way by reading this article and applying the advice it contains.
Why do You Need a Website Strategy?
A reference everyone can follow up: To cut off hassle when the picture becomes pale. It gives everyone a direction to trace to keep things meaningful. Because if there's anything in your strategy that doesn't add up (unclear or not outlined), your web designers and digital marketing partners won't know the right outcome or performance metrics to deliver the best result. That will cost you more money in the long term.
Your website goals are clear: It offers a guideline to explain your website goals. Having clear goals for your website allows you to focus on the areas that will lead to achieving those objectives— whether it's increasing sales, driving more traffic, or simply providing helpful information about your business or organisation.
A framework of your website design, content, and outline: It helps you plan, organise, and measure your online efforts' effectiveness to make informed decisions about where to invest your resources.
Know your resources: It will help you outline what you have and don't, based on your research; then, you can direct your fund to the proper channels.
Get inspired: the importance of a website strategy also includes getting inspired by other websites when searching and digging deeper into your competitors' websites. You might explore a new category, tool, or style you can use.
Identify any obstacles: It should also identify potential barriers preventing customers from achieving those goals—such as slow page loading times or poor navigational structure.
Communicate your visual outcomes: Having a website strategy is critical to building a plan for every component of your website to achieve balance and consistency.
Explain required web features: It helps your digital partners know what web features are essential for you to be included on the website so everyone will be happy with the outcome. Additionally, this will help with accurate costing based on what you need, essentially tied to key financial goals the site should deliver.
Define ideal outcome: You will know the optimal result and how to get it.
Create a performance-focused target: one of the importance of a website strategy is that it helps web designers accomplish their job with one goal in their mind, which will be explained in your plan. Then, they can create web pages relevant to each other, your business, and your target audience.
The Importance of a Website Strategy: Things You Should Consider
Why You Want to Build a Website
Create Awareness and Trust with Branding
Who're You Trying to Reach out to
What is Wrong With Your Current Website
Define the Key Services You Need on the Website
Translating Web Traffic into Sales
How Can Profiletree Help You?
The importance of a website strategy is endless, and our team is aware of that.
At Profiletree, we believe in building high-performing sites on the strong foundations of a well-structured and strategic plan. We've found it provides better results for any business.
Your business success is our ultimate objective by taking all the necessary measures to make it a reality, from a situation analysis for your online presence to creating a required strategy.
And that's what we're here for. Our seasoned team can help enterprises adapt, thrive, and be ready with data-driven and cutting-edge digital tools.
Transform your website into your most marketing, valuable sales, and customer service tool. For more information, check out our growth and marketing services.
And if you have any questions about implementing or creating a growth-focused web strategy, please don't hesitate to contact us. We would be happy to help!