Viral TikToks are continuously popping up for a range of different businesses and a common question being asked as a result is should my business be on TikTok?
For all businesses, TikTok is becoming increasingly hard to ignore, with it being the most downloaded app of 2021.
TikTok is more than just an app for dancing videos, there's a huge opportunity for all types on businesses on TikTok. With the launch of in-app shopping, it's become even more of an essential marketing tool for brands looking to connect directly with customers.
In this blog post we will look at how to know if you're business should be on TikTok and the first steps you need to take.
So Should My Business Be On TikTok?
You're probably already managing several social media platforms for your brand and it can be hard to know what are worth the time and will provide a return.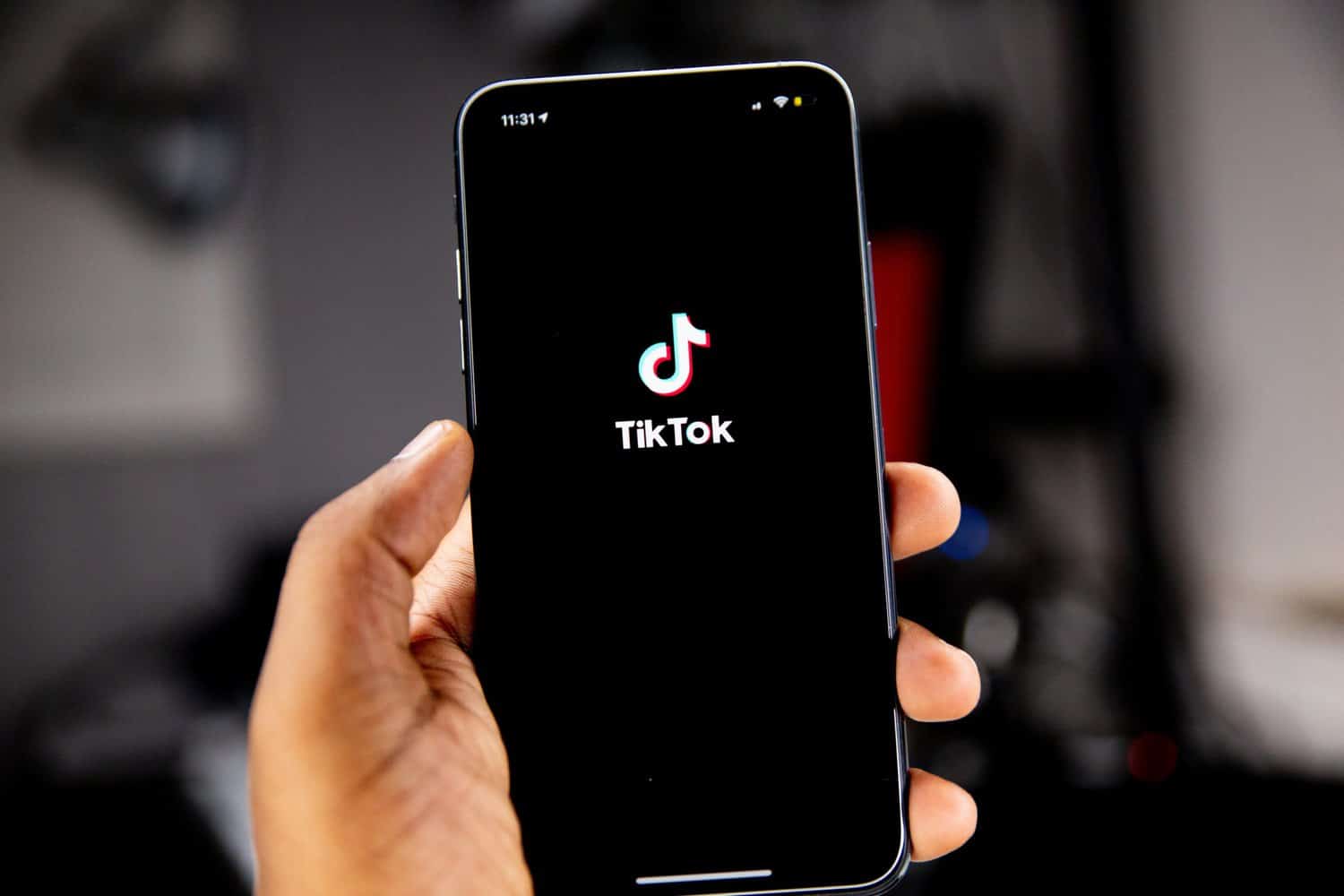 First up, let's look at these questions to help you evaluate TikTok and decide whether your business should be on TikTok.
1. Is my target audience on TikTok?
When asking yourself should my business be on TikTok, begin by doing your research. Sign up for a personal TikTok account and look around to see who's using the platform and how.
Pay attention to who's active in your industry and check to see if your competitors are there. If they are doing well and getting good reach and engagement, this could be a sign that it's worth testing.
2. Can my business provide value to my audience on TikTok?
Once you have saw that your audience is on the platform, you need to figure out if you can give them something they want or need.
TikTok is different from other social media platforms, businesses aren't succeeding by being overly sales-forward or professional. Think about the content that works best on TikTok, then consider whether it's something you or the team can create.
3. Do I have the time to devote to TikTok?
No matter what you're posting or who's responsible for posting it, TikTok is a time consuming platform.
While TikTok users have been favouring authentic, low-production content, there's still an investment involved in creating clever and engaging videos.
Consider what resources you'd need to invest in this new channel and if you have the talent in-house to dedicate to it.
4. Can I do things on TikTok that I can't do on my existing channels?
TikTok provides an opportunity to do something new that could delight your audience.
Is there an opportunity for you to do something different with your brand voice or style? Definitely. But also ask yourself if something new would be valuable for your business.
5. Does TikTok and the opportunities it provides align with my social media goals?
Your goals are the heart of your social media strategy and your social network choices need to be in service of them.
You may have heard that TikTok is amazing for its organic reach. But that's not all. It's also a great platform to build brand awareness, build customer loyalty and drive sales.
Do TikTok's greatest strengths line up with what you're trying to achieve with your social media strategy?
How to get started on TikTok
Hopefully this post has shown you the value TikTok can bring to your business's social media strategy. Regardless of what type of business you are in.
Here's how your business can get started on TikTok.
1. Download the app and create your username
If you haven't already, download the TikTok app and secure your brand's handle.
2. Write your bio
Write a clever bio and add a link to your website. Be sure to add a UTM to your link if you want to track the traffic TikTok's sending your way.
3. Watch, listen, learn
Follow your interests on the platform and watch some content from your competitors and creators to see what they post and how they engage with their audiences.
4. Comment on other brands' videos
The comments section of TikTok videos is a great place to learn how to speak TikTok.
5. Try making a quick video
Think of a funny sketch about your industry, try a dance move, or share a life hack. The videos don't need to be high-quality and you will often find that professional-looking videos from brands feel out of place or odd on TikTok. Content works better if it's authentic.
For more information on the benefits of social media for your small business and how we can help check out our range of services or our YouTube channel.