They say a picture is worth a thousand words. Imagine how valuable a great multimedia presentation can be. Presentation software is a modern business essential, as it allows you to communicate in an engaging and interesting way. The result is a message which is communicated much more vividly and with greater accuracy. Visual communication has a lot of advantages compared to oral or textual representation. However, it also has its drawbacks. As such, the best approach is multimedia communication. Presentation software allows you to use multimedia elements in an informative manner especially in a professional business atmosphere. This helps to strengthen the content of your presentation. That is, additional media can always be used to communicate the best understanding without losing sight of your essential points. Visual representation is also a great aid in the assessment of an association's portfolio and features. There are some aspects and facts that will be very hard to relay through oral communication, giving room for diagrams and pictures to be used instead of simple text. It should be much simpler to show how a business is faring, and how each department is performing in a company. With that in mind, here are some of the best free presentation tools you can use to improve the quality of your verbal communication. Some of these may also include freemium options, but all offer basic free plans as well.
Top 7 Presentation Software Tools
Visual representation/communication has an aesthetic appeal to it which makes it more attractive than oral communication to most people allowing them to concentrate more on what is represented and draw a clear picture of it. Visual representation also makes it easier and more efficient to pass on information through different departments. Presentation software is the tool used to make this all happen, a few recommendations shall be made in regards to their different types.
1. Microsoft Powerpoint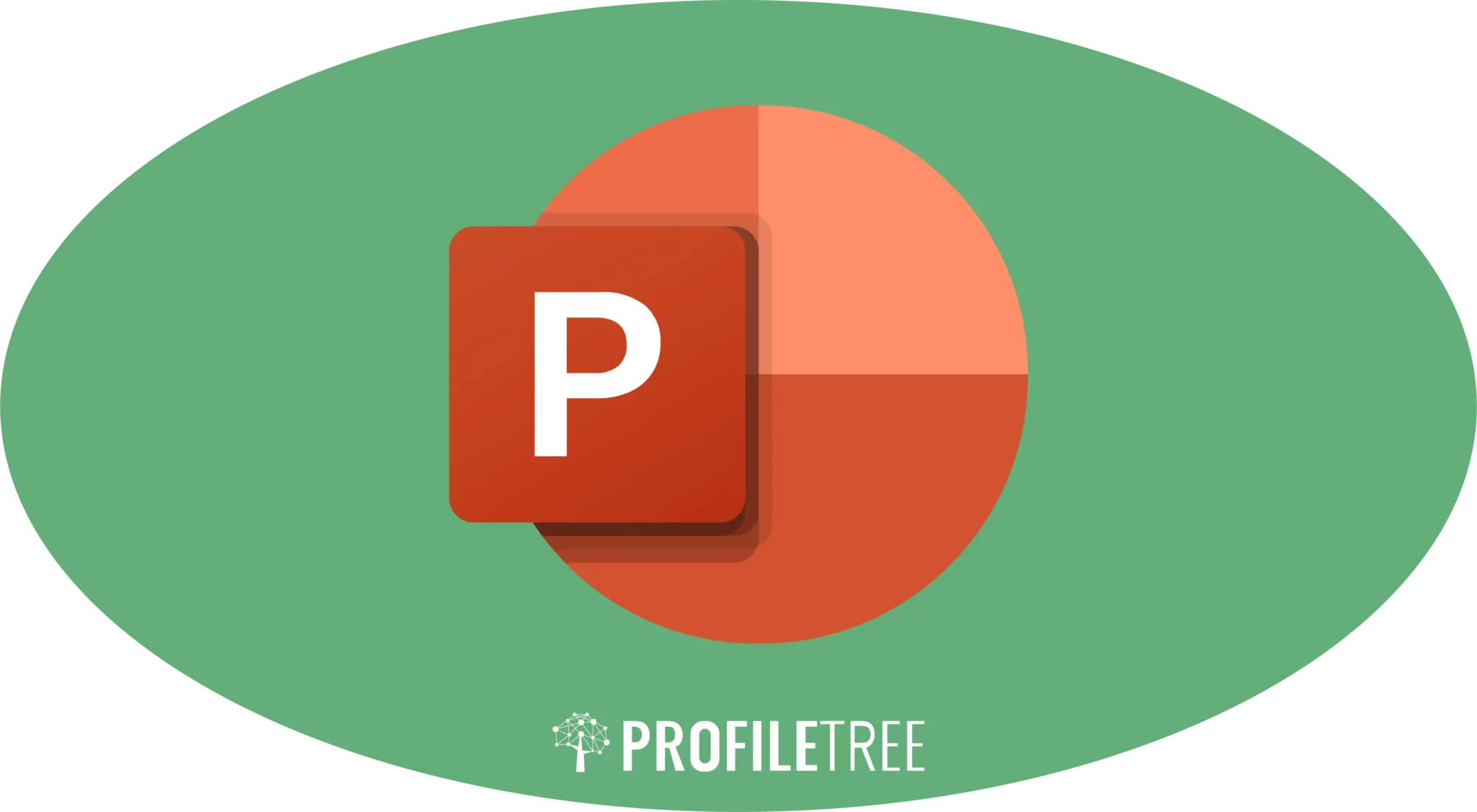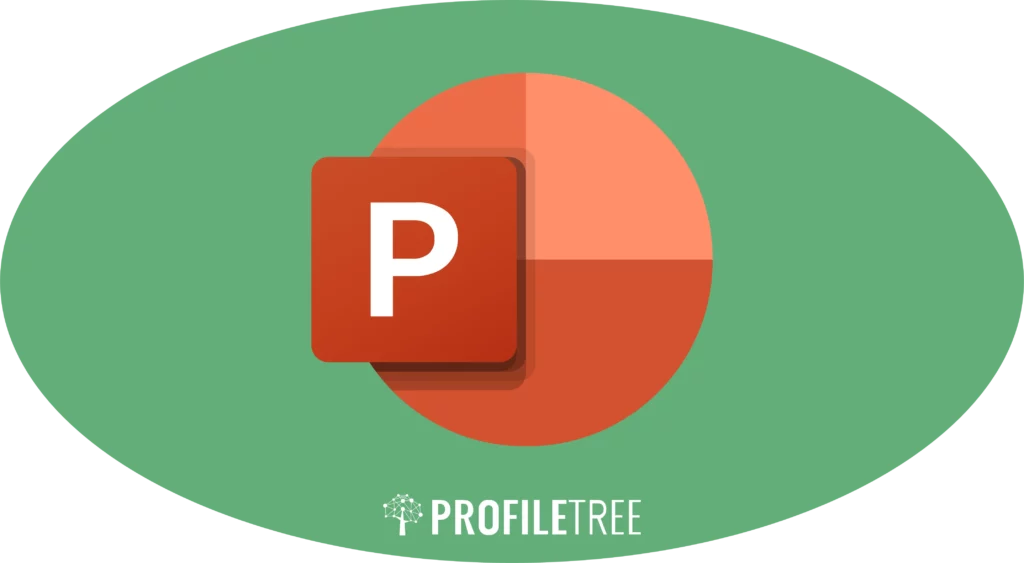 When someone thinks about doing a presentation, chances are that the first presentation software that popped in their heads was Microsoft's Powerpoint. One of the reasons for Powerpoint's popularity is that it has been around for more than 31 years, making it one of the oldest presentation software around. But do not let the age of Powerpoint trick you into thinking that it is getting out of touch. Microsoft works hard to ensure that it is constantly kept up to date with a wide range of new features.
Benefits of PowerPoint
PowerPoint's popularity is considered a great advantage because that gives it an edge over other presentation software when it comes to usability and tutorials. This also make PowerPoint ideal for collaborating with colleagues and clients Similarly, PowerPoint offers compatibility with both macOS and Windows, as well as most mobile operating systems. This means that you can be sure that pretty much anyone will be able to edit or use your presentation files. Finally, PowerPoint offers smooth integration of graphics, animations, graphs and pictures, it can also export presentations to YouTube. Helpfully, a number of text formats and fonts are also offered, helping PowerPoint to work smoothly with files created in other presentation tools.
Problems with PowerPoint
Licenses for PowerPoint can be expensive. This is because, until recently, PowerPoint was really the only name in town as far as presentation platforms go. This meant that Microsoft essentially had the market sewn up, and could charge what they wanted. Still, there are ways to get around this, including purchasing a license through a software reseller. Additionally, PowerPoint's popularity has become a bit of a double edged sword. It may not be as innovative as other presentation software, and it has become overused over the time. This means that your presentations might look too much like a boring PowerPoint, which is fairly unengaging.
2. Keynote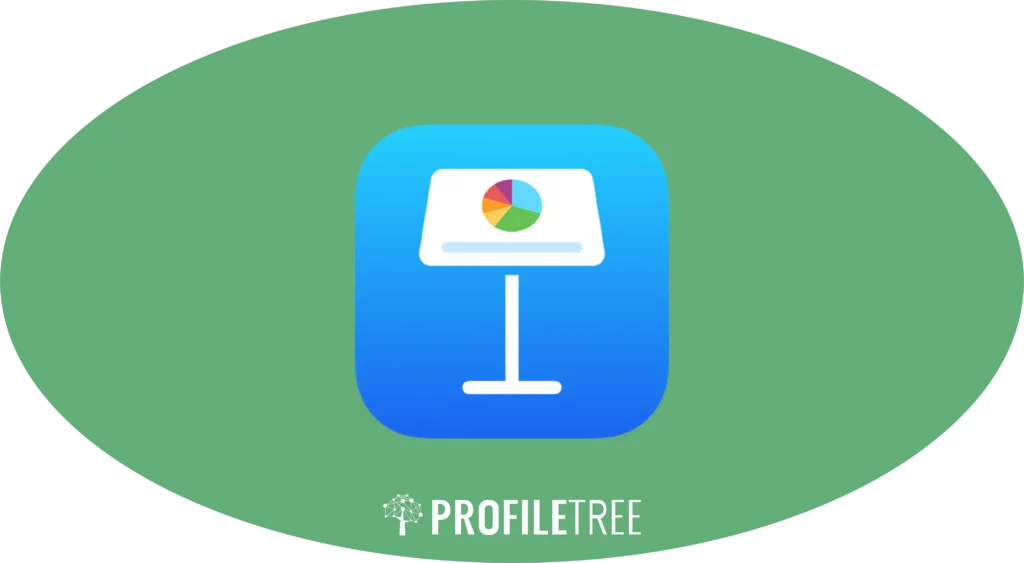 Keynote is Apple's free PowerPoint alternative. At least, it's free in that it ships natively with any Mac purchase. Like all of Apple's suite of business tools, it is considerably less cluttered than Microsoft Office, using a much simpler user interface.
Pros of Keynote
Keynote is considered one of the best presentation software on the macOS, for those who are used to using Mac applications it is very easy and simple to use. It also has Templates with standard built-in layouts into its themes. Additionally, Keynote offers excellent handling of graphics and animations. Media is also accessible, through seamless integrations with other native macOS apps, including Finder, Photos and iMovie. Keynote is stylish, smooth and has a lot of design features thanks to its native integrations with Adobe's Creative Suite. In terms of export options, you also have the ability to save and export Keynote presentations as YouTube videos and Quicktime slideshow. This is great for creating video lectures or webinars.
Drawbacks of Keynote
Keynote is essentially only available for Mac users. The exception to this is that users of other devices can access Keynote through a webapp, if they have an iCloud login. However, this may be off putting, as web apps are somewhat less dependable. Additionally, many people have never tried to use an Apple product before. This can lead to a prolonged learning curve if the user isn't used to Mac applications. Others may find the Keynote interface pretty straightforward and intuitive. Compatibility issues can also be common, especially when exporting presentation files to be used with older versions of other tools like PowerPoints. Exporting the presentations to Powerpoint can be messy if you don't know how to do it. Keynote also does not support Visual Basic.
3. Prezi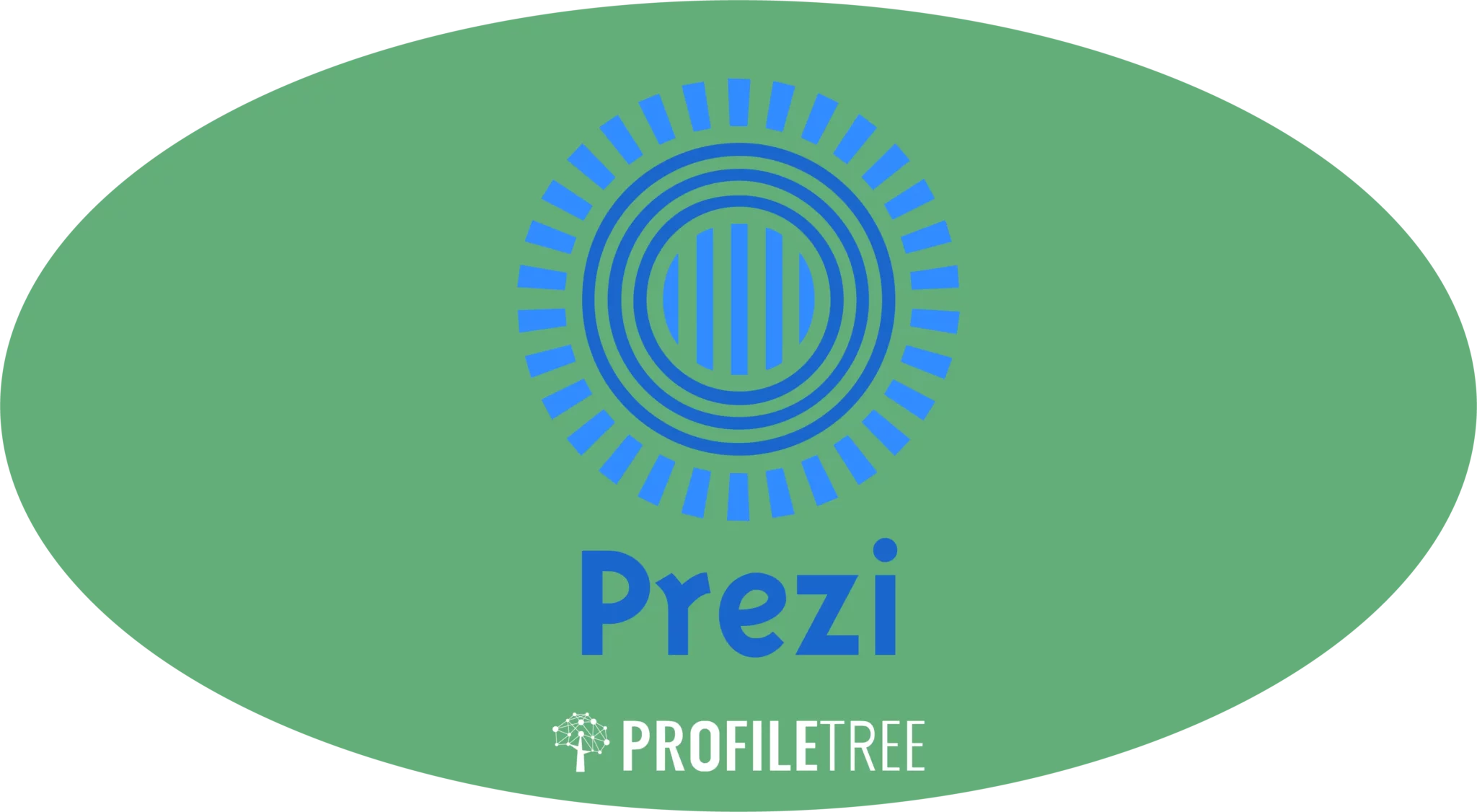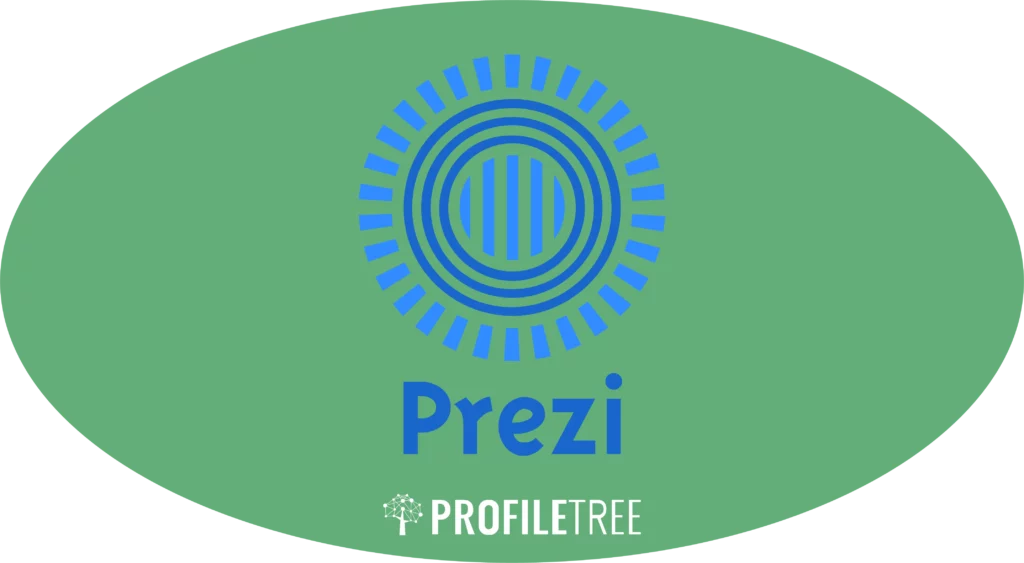 Prezi is a popular free cloud-based presentation tool. It's particularly popular in education, and other contexts where presentations are a little bit less formal. This is because it has a very distinctive visual feel.
Prezi Benefits
Prezi is fantastic for story-based presentations as it has non-linear storytelling capabilities. This allows presenters to click through the various parts of a presentation in whatever order is best suited to their audience. You can also take advantage of Prezi's integration of multimedia and vectors designed in third party platforms. Support for vector images is particularly useful, as these allow you to create a very slick looking presentation with high-quality illustrations. Prezi's special design and distributions capabilities help team-based presentations, while it's distinctive style adds motion to the presenter's message.
Cons of Prezi
As a web app, Prezi is heavily dependent on being connected to the internet. Any disconnection causes problems for the presentation. The zoom function can be helpful but can lead to some distorted and pixelated images. Prezi is also a little inflexible, and not the best for designing as the color palette and fonts are limited and shapes cannot be easily controlled. It can also be a difficult process to figure out how to make the most of Prezi, and it's presentation style isn't appropriate for every context.
4. ClearSlide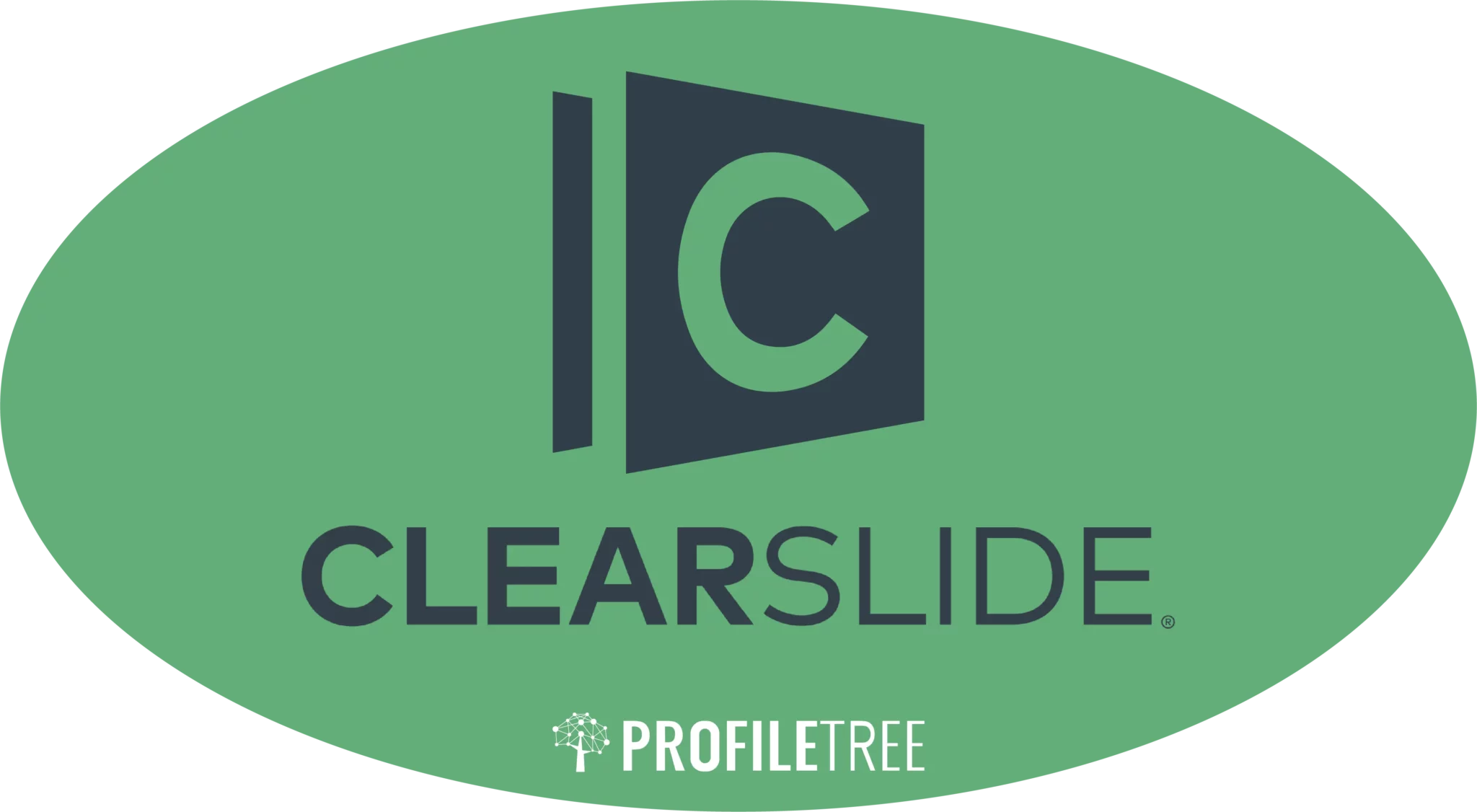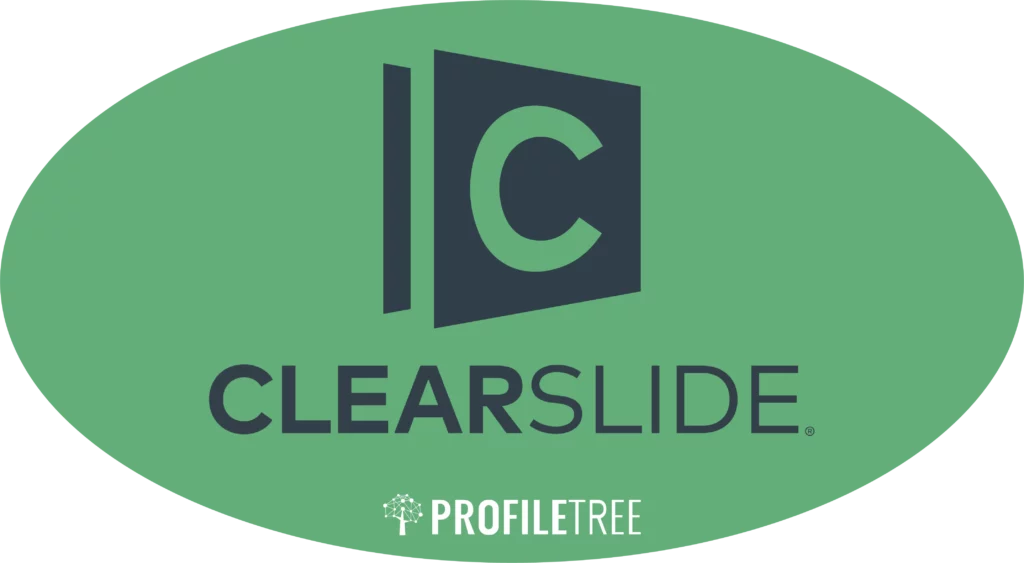 ClearSlide is an enterprise level presentation tool, which is specifically aimed at the high end of the market. As such it is specialized and customised for individual companies.
ClearSlide Benefits
ClearSlide offers a wide range of features and integrations aimed specifically at improving the success rates of sales and marketing departments in large companies. It can also be fully customised for the needs of specific companies. It offers the ability to upload different file forms such as PowerPoint, Keynote and PDF. You can also incorporate other platforms such as DropBox and Salesforce which makes it an important tool in any sales team. Although ClearSlide licenses are expensive, you can avail of a free trial.
Cons of ClearSlide
The software can be pretty difficult to use, especially as a new user. It's generally not ideal for jumping in and quickly making a quick and simple presentation. It also offers a number of features, which many users are unlikely to need.
5. Google Slides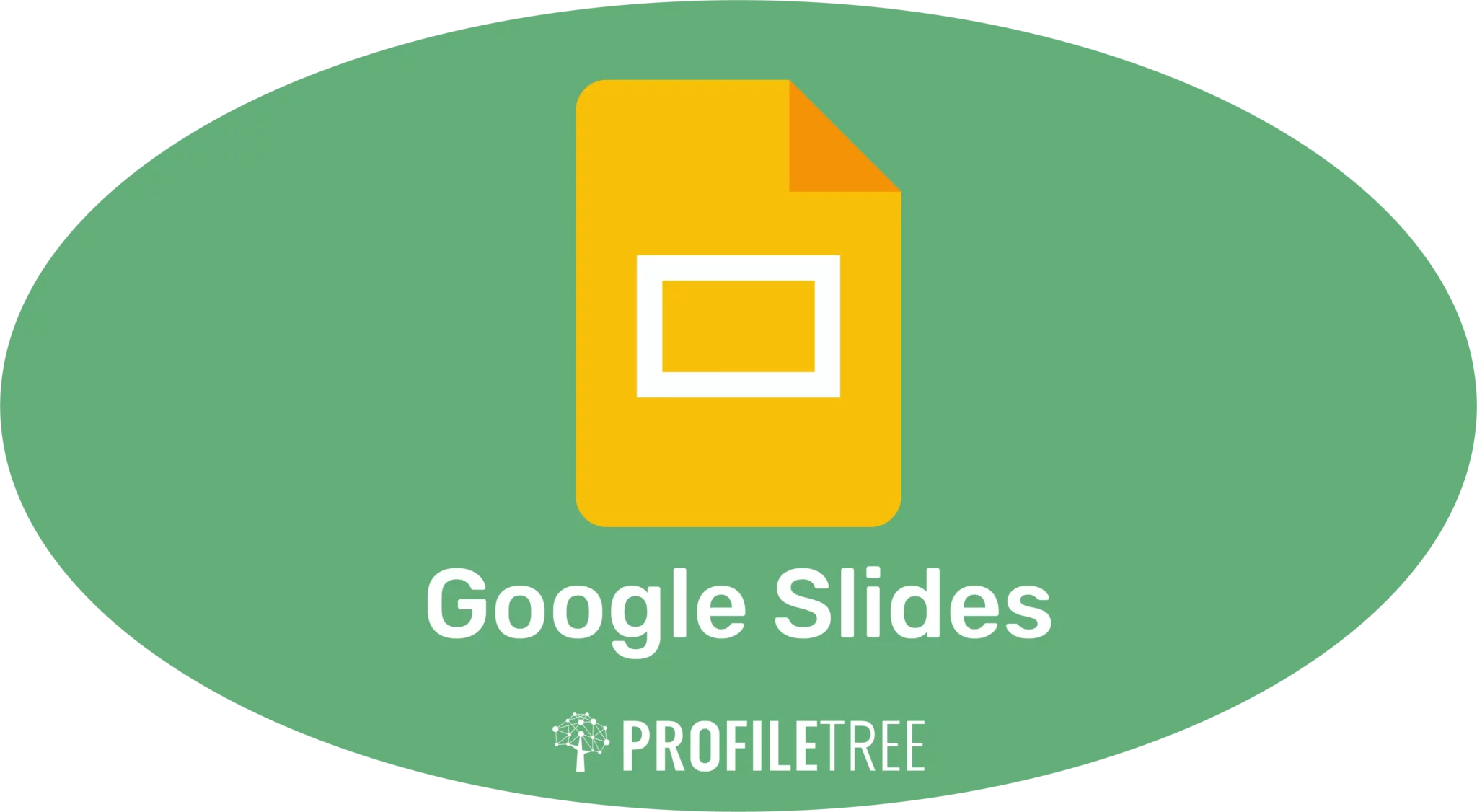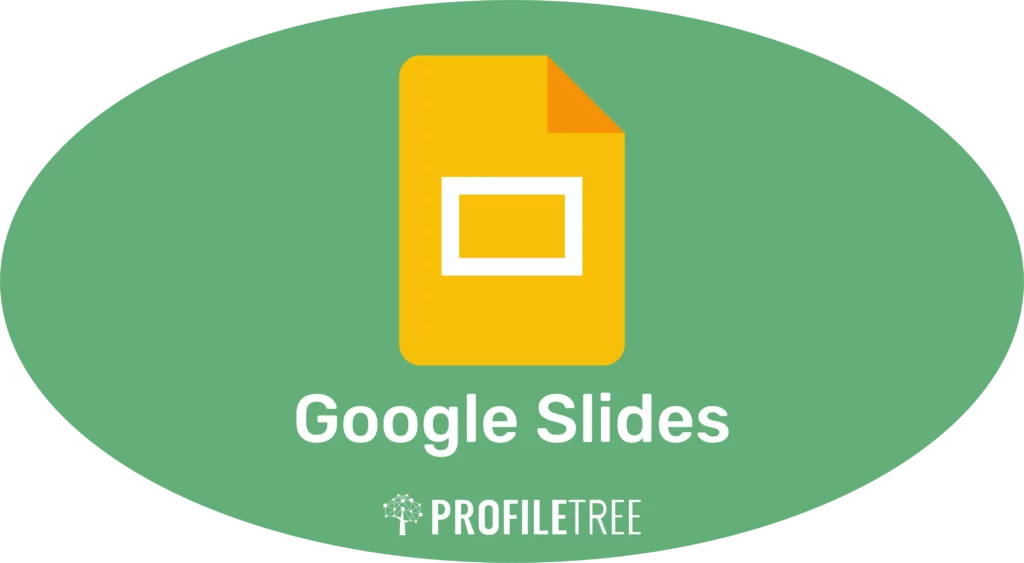 When you are already using G-Suite, it only makes sense to make the switch from PowerPoint or any other presentation software to Google slides. However, there will be collateral damage during this switch.
Benefits of Google Slides
Google Slides is completely free and accessible anywhere on any Google-supporting platform. It requires zero installation, as the whole presentation software is online and can be used in your browser. With the advantage of Google's sharing methods it opens up a wide scope of quick sharing capabilities. Real time collaboration is second to none thanks to its cloud-based operating system. This gives the users an ability to simultaneously edit the slides of a presentation without causing any mishaps to the other parties included. You also have the ability to transform PowerPoint presentations into slides, as well as the ability to integrate slides into websites which is also convenient for live-sharing slides with your viewers.
Drawbacks of Google Slides
The ease and minimalism of the design is certainly a good point, but professional presentation software users may find Google Slides lacking a bit of punch. The price of minimalism was gutting the features substantially. You need to be constantly connected to the internet, since cloud-based presentation software requires the internet to work. It may not be much of an issue today but it certainly can hold some users back in certain circumstances. You need a Google account to be able to use Google Slides. That isn't much of an issue since you'd be hard-pressed to find someone who doesn't have a Google account to use one of its applications, but it is still a consideration. Some features that are provided by other professional presentation software are simply absent from Google Slides. Changing the colours or embedding video is limited, with only YouTube supported.
6. Visme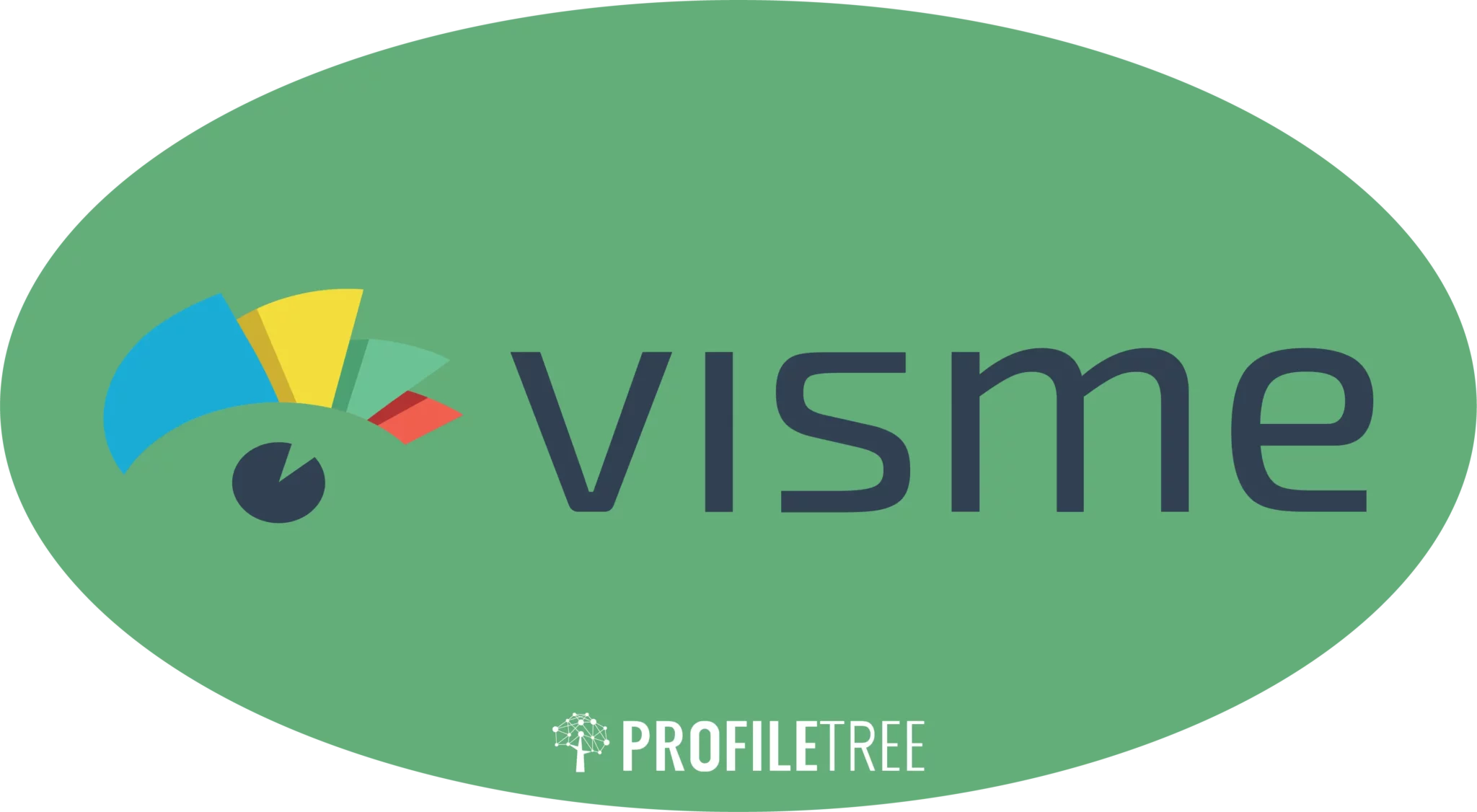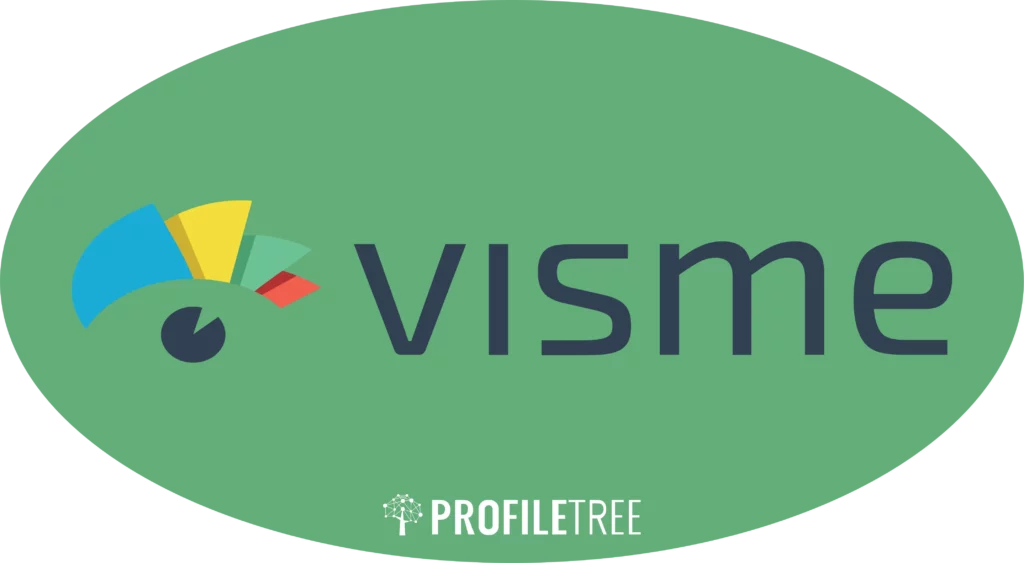 Visme Launched out of a beta version with over 1.3 million users and you can easily see why it's so popular. What is really great about Visme is its inclusion of many different tools that can help you create nearly anything with it like banner ads, digital presentations, infographics, social media images, and so many more.
Visme Benefits
You can customize nearly everything with its variety of options and wide range of templates. Even the free version contains from 15 to 20 templates for infographics alone. It also has a wide coverage with thousands of free images, background types, shapes, vector icons, graphs and charts. Visme gives a preview of your slides in the sidebar with options to duplicate, delete or add which makes it a really easy experience to Visme offers five different formats to view your saved work offline, including PDFs or a variety of image formats.
Issues with Visme
The free version can be limited as you will not even be able to save your work. you need to upgrade to the premium version if you want to enjoy the full ride, for example to save files as HTML, or to fully enjoy all of the available templates. Individual plans start from $15 a month, but the business plan will cost you $90 a month. The beta version had a lot of bugs and was a bit choppy in some areas but their staff are supportive, and always trying to develop a better service offering.
7. Canva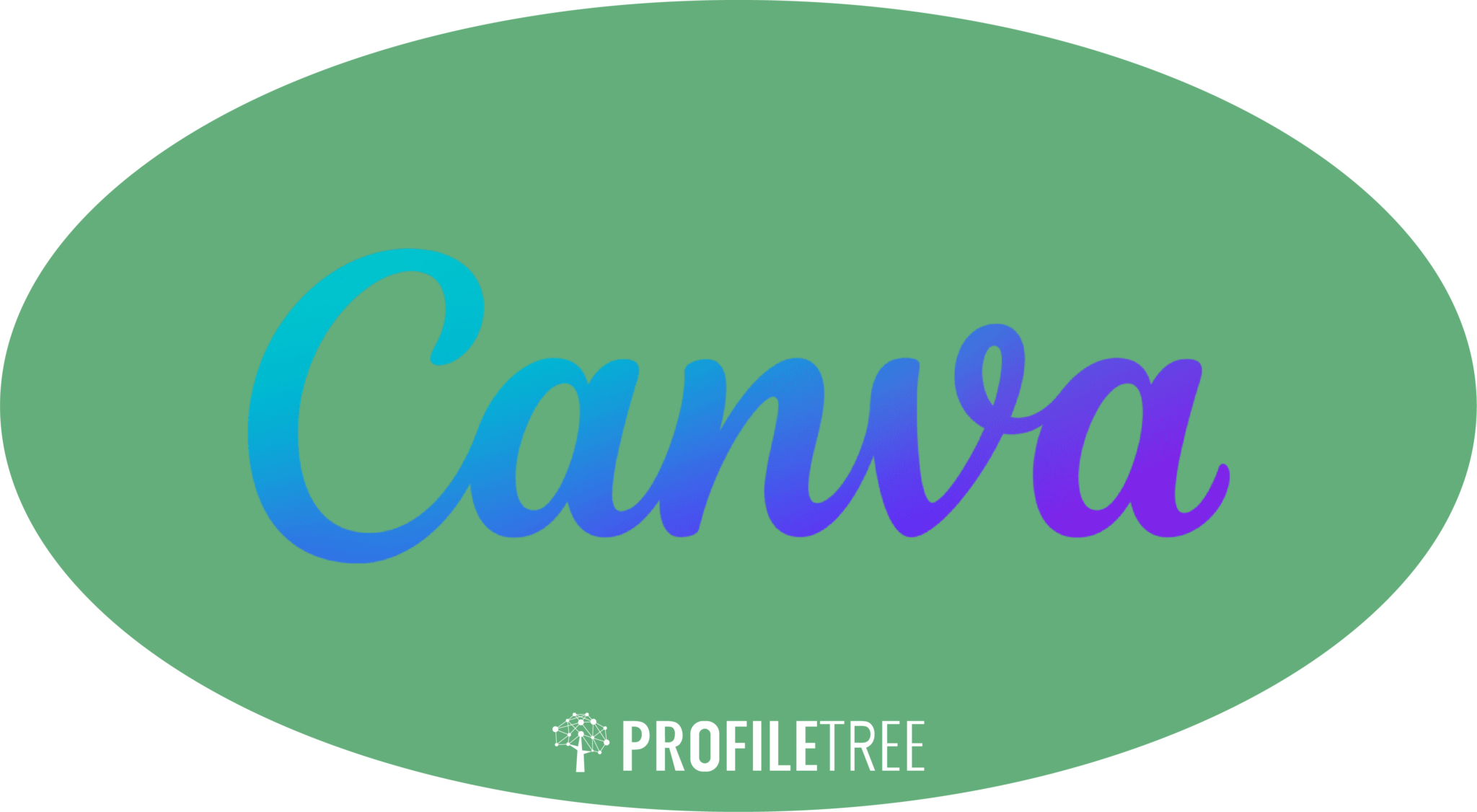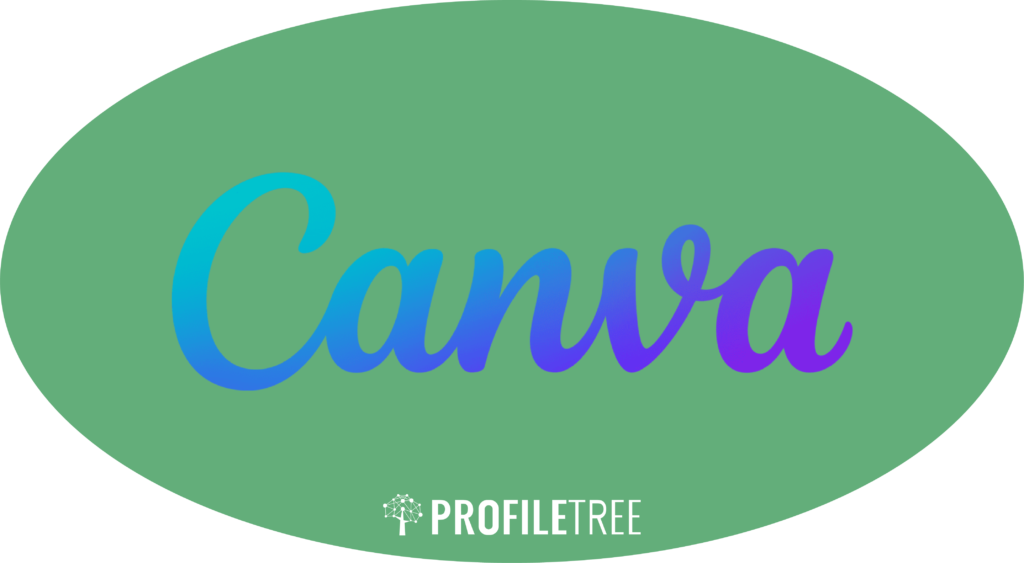 Canva is a graphic design and presentation tool which has risen to great prominence in recent years. It's main selling point is allowing users with limited design skills to create impressive visual materials.
Canva Benefits
Canva of the cheapest presentation tools out there, starting from USD 12.95 per month or USD 9.99 when billed yearly. Cloud based presentations can be seen on any device with apps for Android users and iPhone users for editing capabilities. Canva is extremely easy to use that might make newbies feel like professional designers. However, it also appeals to the artistic crowd with its excellent -looking graphical call-out collection.
Problems with Canva
Canva lacks a lot of options like animations or analytics and lead generation for example and even though it's well protected you can't add a password to your shared links. Canva presentations cannot be downloaded as HTML even in the premium version. There is no option for bulk editing on all the slides which can sometimes double your work time. Canva offers a huge library of free images, some photos are available for $1, but many users complained there is no efficient way to search for required images without having to scroll down through all of them until you find what you are looking for.