Language learning software is more popular than ever, but why? Nowadays, we live in a globalized world. Cross-continental travel is as simple as driving one town over and communication is much more efficient thanks to high-speed
 Internet
. Some people want to travel looking for jobs abroad while Others are just looking to explore other countries and cultures. The only common problem people may face when travelling is communication. For those reasons, among many others more and more people are attempting to learn new languages to be able to better communicate. As a result, many language learning centres have opened. Yet, time still remains an issue to many of us. Holding a full-time job while attempting to learn a new language could prove difficult. That's why many language learning enthusiasts are now seeking the best language learning software. Below is a simple guide to help ease the process of choosing the best language learning software.
What is Language Learning Software?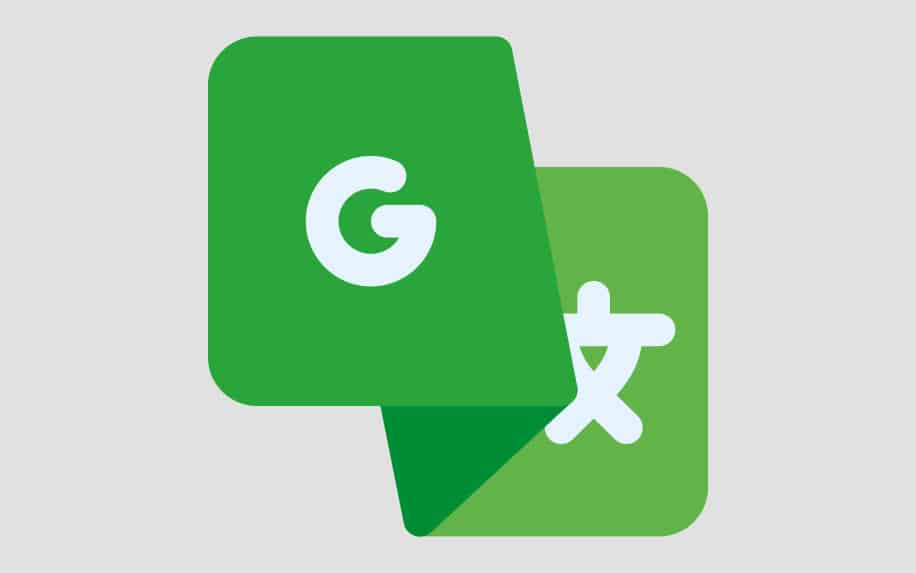 Simply put, language learning software is an online way to learn a new language.  However, each of the language software companies has different strengths, methods of teaching and interfaces. Therefore, choosing the right learning software depends on user personal goals. Here is a list of the best language learning software in the market with full details on each software that will help you choose the best language software for your own needs. A simple guide
Rocket Languages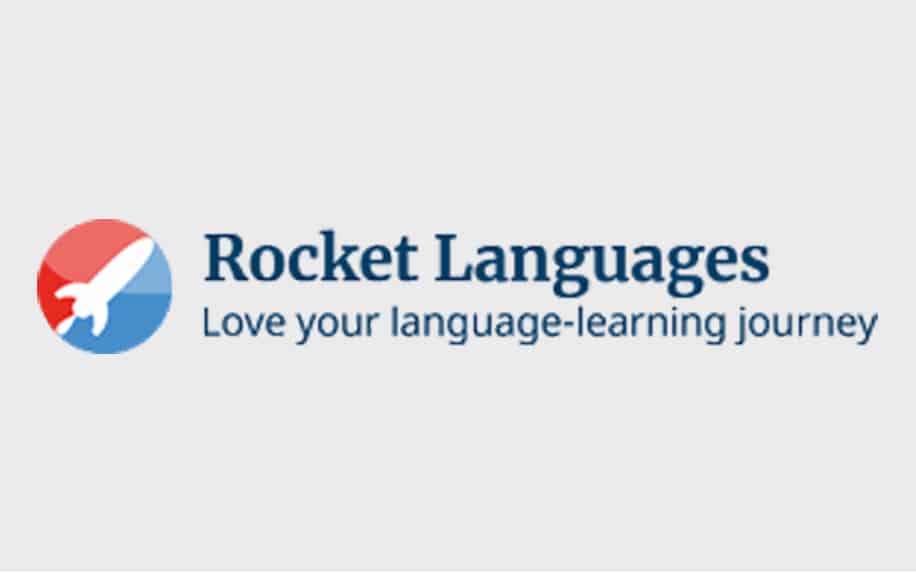 One of the earlier best language learning software tools was
Rocket Languages
. Rocket Languages established a Spanish language course in 2004.  After its success, the company grew and established additional languages. Currently, it offers 11 languages (including French, Hindi, German, Spanish, Chinese, and Arabic) as well as offering a sign language course. Languages differ in the number of levels needed. Languages like Spanish, French, German, Italian, Japanese and Chinese offer 3 levels. On the other hand, Arabic, Hindi, Korean, Portuguese, Russian and Sign Language
courses
offer one level only. Each level has above 120 learning hours. In addition, each level includes language & culture lessons, voice recognition, lifetime online access, reinforcement testing, personalized progress tracking, interactive audio classes as well as learning tools.
Rocket Languages' Teaching Method
The software follows a "chunking" method to learning. In other words, it tries to break down and simplify conversations through the process of teaching grammar and vocabulary. The courses offered to utilise technology through several features to make learning more effective. They offer a voice recognition tool known as Rocket Record. This tool records the user voice in order to deliver immediate speech-to-text feedback. Besides, their exams cover several skills (reading, writing, speaking and hearing) in order to show the improvement of its users. Moreover, the software provides earning points and badges which makes learning more competitive.
Rocket Languages' Costs
Courses are offered online and on CD packs. In the case of online software, each language level costs $149.95. However, regarding CD packs, each pack contains 20 CDs and costs $299.95 per level.
Rocket Languages' Pros
Obviously one of the best language learning software available; the price per course is competitive since the software offers lifetime access. In addition, it offers a sign language course which is not so popular among the best language learning software. Moreover, Rocket Languages effectively utilizes technology in order to support the learning method.
Rocket Languages' Cons
The biggest drawback of Rocket Languages is the limited number of languages available.
Rosetta Stone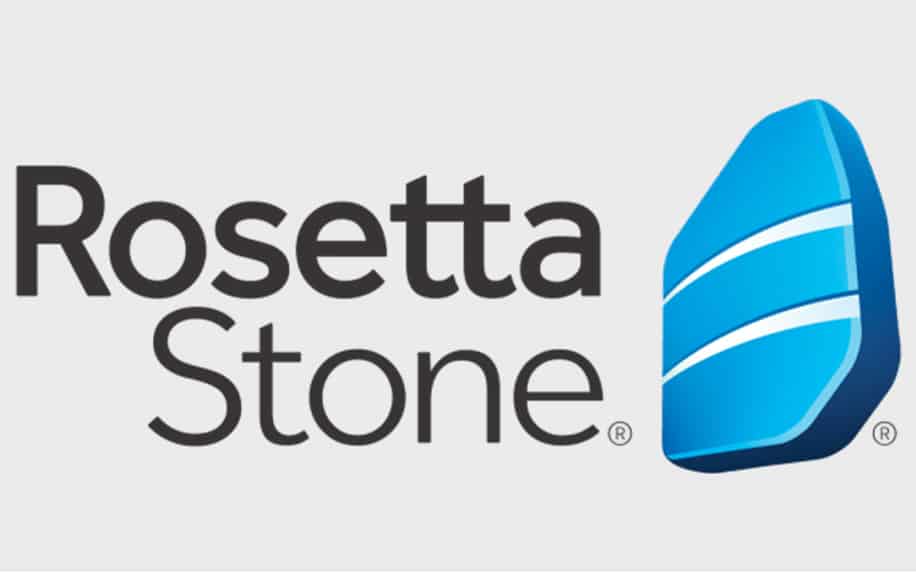 Introduction to Rosetta Stone
Another example of the best language learning software available is
Rosetta stone
. This application is a language learning software that provides 30 language learning courses. Language programs include Spanish, French, German, English, Arabic and Italian. The company uses a pattern-based learning method. In other words, the learning process is done in patterns; first, the course begins with developing a simple vocabulary which then advances into phrases. The software has 5 main levels in which the learning process proceeds. Each level differs in the content of its package. The process starts with level 1 which covers the simple conversational skills. The last level which is level 5 provides the person with enough skills to be a native speaker.
Rosetta Stone's Course Packages
The courses offered can be bought as a CD or downloaded online through a subscription. In case of buying the program as a CD, the package includes a headset, microphone and voice recognition software. However, in case of downloading the program online, the package includes interactive software (similar to the CD), group or individual games as well as the ability to study with other users. The online program is supported by Windows and Mac operating systems. Also, it comes with an Application for iPhone or Android mobiles.
Rosetta Stone's Costs
The software offered on a CD costs $179 for level 1 only. However, if a person decided to buy the complete set; level 1 to level 5, it will be for $299. On the other hand, downloading the program online would cost $499 for a 36-month subscription, $299 for a 12-month subscription, and $239for a 6-month subscription.
Rosetta Stone's Pros
Since the learning process is a pattern based learning, it suits people who have little or no experience in the foreign language of interest. In addition, Rosetta stone is trusted by major companies since it is currently being used by the US military, government, and learning organizations.  Moreover, their packages include numerous options that a person could choose from (for instance: CDs, online programs, mobile apps) which makes it flexible and better to suit all needs.
Rosetta Stone's Cons
This language learning software is considered costly compared to other software in the market. In addition, since the learning process uses images and interactive learning exercises, some people feel that it is ineffective since they perceive it as undeveloped and basic. Others also feel that it suits teaching children more than the elderly.
Babbel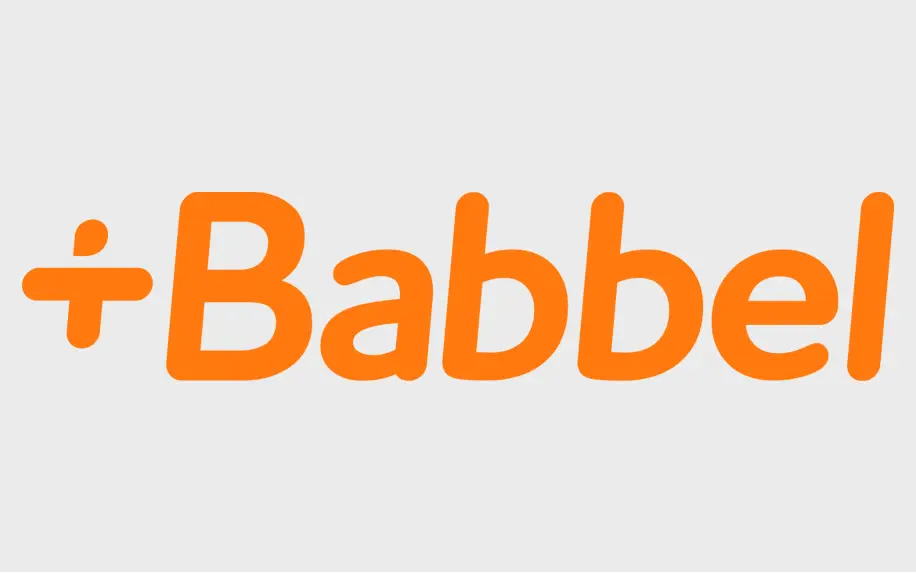 This language software differs from the rest of the best language learning software.
Babbel
offers extreme flexibility to its users by allowing users to learn new languages anywhere and anytime they desire. This is done through providing access to the software from mobile phones, tablets, laptops and even computers. The software offers 14 language courses including English, Italian, German, Spanish, Turkish, Portuguese, Indonesian, Dutch, Danish, Norwegian, French, Russian, Swedish, and Polish.
Babbel's Teaching Method
Babbel offers registration without charge with a complimentary lesson for every language the software offers.  Upon purchasing the software, it offers users immediate access to all of the courses provided for the language they chose. Users are allowed to change the course chosen whenever they want without the need to complete the current course they are studying. Also, students are permitted to repeat any course they have completed earlier as often as they like.
Babbel's Course Package
This language learning software offers a speech recognition tool. This tool helps students measure how well their pronunciation is. In addition, a Review Manager is available that routinely reminds users when words or phrases are due for examination depending on the students' spaced repetition. Review intervals range from one to 60 days which varies on their client's level of learning.
Babbel's Costs
Costs are based on a monthly subscription. A one month plan costs $12.95, a 3- month plan costs $8.95, a 6-month plan costs $7.45 and a 12- month Plan $6.95
Babbel's Pros
The software provides flexibility through creating an app-based language learning program. This could allow students to study anywhere and anytime using their mobile. Also, the application can be used offline which makes it an ideal choice for travellers. Moreover, their prices are very competitive compared to the market.
Pimsleur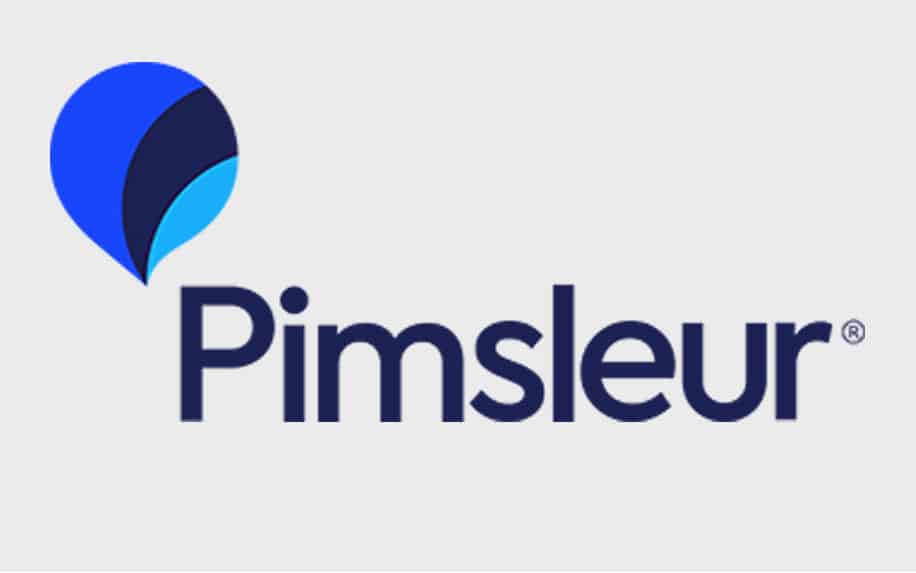 Pimsleur
is a language learning software developed by Dr Pimsleur, an expert in linguistics and a founding member of the American Council of the Teaching of Foreign Languages
(ACTFL
). This language software provides 50 language courses. Their teaching method is also known as the "Pimsleur" way.  The courses offered are audio-based. Users are advised to listen to the lessons only for 30 minutes a day. In order to complete a course, a user has to go through 5 levels. Each level has 30 daily lessons. The software has many formats; it can come as an MP3, CD, or digital download with an app. All versions offer 5 levels;, which means 150 thirty-minute lessons with reading 80 hours. In addition, they come with interactive tools comprising visual and review tools, as well as live sessions. The program also offers an enhanced version, known as "Pimsleur unlimited, which includes interactive
media
. This program is designed for visual learners. However, this version is limited to 7 top languages only which are Spanish, French, German, Italian, Portuguese, Mandarin, and Russian. Definitely, a must try for those looking for the best language learning software money can buy.
Pimsleur's Teaching Method
This language learning software teaching method is based on four key principles; Graduated Interval Recall, Principle of Anticipation, Core Vocabulary and Organic Learning. The software provides teaching as a constant flow of speech. This method is said to be effective in teaching since new words will be easily absorbed by the student's brain.
Pimsleur's Costs
Purchasing a complete course (all levels include from 1 to 5) in each format provided differs in price. In the case of a digital format, it costs $450. The MP3 full course costs $550 and regarding CDs, it costs $1,190 per course.
Pimsleur's Pros
Their teaching method is unique which differentiates it from other best language learning software. A variety of languages is offered.
Pimsleur's Cons
Packages in CD and MP3 formats are very pricey compared to their software which even contains more content. Also, their software packages, which have the lowest price, are still pricier compared to other learning language software in the market.
Fluenz Review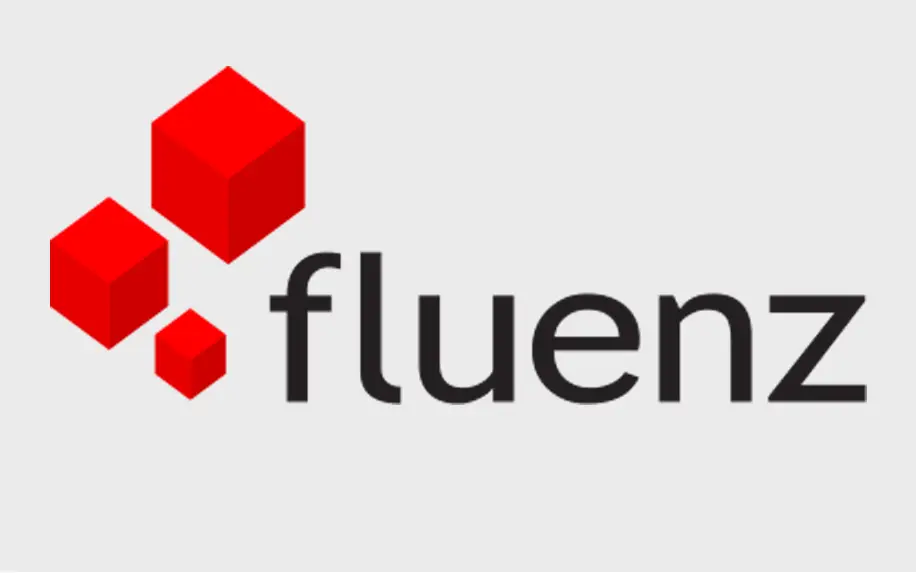 Another language learning software called "
Fluenz
" uses technology and media to create an inclusive learning course. The learning process utilizes videos, audio as well as written documents to make learning as effective as possible. Fluenz teaching method is based on teaching the user in exactly the same way a native speaker would talk. The software offers various languages including Spanish, Italian, French and German. Their method starts with teaching the basic vocabulary and when the user memorizes the basic principles then the program advances to structuring a correct sentence.
Fluenz's Software
The programs provide access to an online program as well as a full program on mobile phones that are compatible with iPhone, iPad and Android phones. Through purchasing the software, a Phrase Book Navigator, 5 DVDs, 5 Audio CDs, Brochure, User Guide, Podcasts, Apps and online support are provided. Moreover, a voice recognition program is offered. This program allows users to keep track of their improvement. Furthermore, it offers a classroom mode for its users in which an instructor is available to motivate users in order to stay on track.
Fluenz's Costs
Fluenz differs in costs depending on the language of interest. The course could be purchased in certain levels: for instance, an Italian full course (all 5 levels included) would cost around $358. However, if the first 2 levels only are purchased, it will cost around $278. Purchasing the last 3 levels (3,4 and 5) would cost $310.
Fluenz's Pros
Fluenz offers flexibility in the learning process by providing program access on mobile phones. In addition, customers could customize their own classes and learning pace. Moreover, the software is highly equipped with numerous learning materials which allow the user to learn successfully.
Fluenz's Cons
This learning software is certainly overpriced compared to other software in the market. In addition, it does not suit users who are looking for a "fast" way to learn a new language.
Linguotica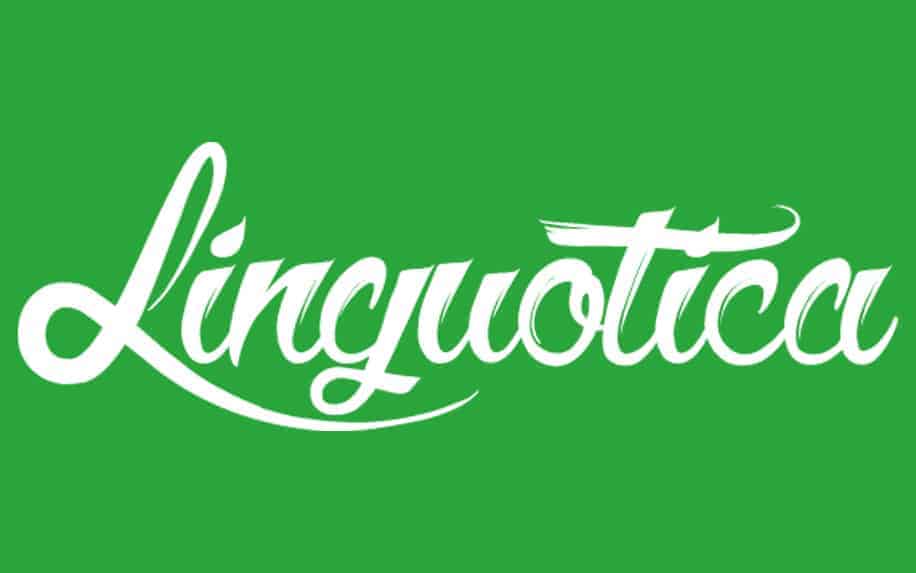 This language learning software offers 6 language courses that include: German, French, Spanish, Portuguese, Chinese, and Italian. The course is based on customization; the student is able to choose their own schedules and learning pace depending on their own needs. In other words, each user will be provided with a course based on his/her learning curve and skills. In order to measure the users' progress, learning sessions and tests are provided through each stage.
Linguotica's Cost
Linguotica premium subscription costs $19.99 a month. The software also offers a 7-day free trial period. This allows students to evaluate if their learning program and style is what they are looking for or not. However, a minimum verification fee is charged to ensure that the subscription data is correct. When the trial period ends, the verification fees are refunded to the customer.
Linguotica's Pros
The software is based on the student's learning curves and skills and thus would be helpful for those who want to take a comprehensive course in a short time.
So Which of These Is the Best Language Learning Software?
People use language learning software for different reasons: some use them to improve a language they already are familiar with, while others use them to learn a new language from the start. You will have to ask yourself a couple of questions before deciding which software best suits your needs. For instance: does the mobile app access appeal to you? Do you like to interact with other people via live interaction while learning a new language? Do you enjoy a more fun method of learning that uses images and game exercises? What is clear from the above information is that 
there is no "best language learning software."
  Each
Language learning
software has its pros and cons. Therefore, each user should be aware of his/her personal goals, skills as well as their learning pace before purchasing any software. Another point to determining is that it is not about the course you are studying, it is more about doing the work and practising the new language in order to achieve your goals. A trick that may help you while choosing is trying the program you are willing to purchase beforehand to have an idea of what is going to be awaiting you and their teaching method. Many of the companies discussed before providing free trials for users which will help you reach the right decision. To sum up, these are all things to consider when choosing a language learning platform. The above information will hopefully help people who are wondering which software to invest in. Ultimately, you, the user, is the one who gets to decide which is the best language learning software.