---
Business TV shows are filled with excitement, inspiration and cutting-edge competitiveness that separates the cream from the crop. We've put together a list of the best business TV shows that you need to binge on immediately.
Whether you fancy sinking your teeth into a reality-based TV show or favour the dramatics of fictional business characters, we've got a recommendation for a business TV show that will have you hooked on the first episode.
Business reality tv shows
Business reality TV shows provide the best nail-biting scenes where you're on the edge of your seat and preempting what's going to happen next. They also offer a glimpse into business practices and the world of negotiations and bargaining. Check out our top business reality TV shows below.
1. Dragons' Den
Dragons Den is one of the longest-running business TV shows, spanning nearly 20 years. The show's premise is that an aspiring entrepreneur will deliver their pitch for a particular product or service to five multimillionaires who will potentially invest in their business.
The show makes for some great blunder moments where the investors ask critical questions and the entrepreneurs have forgotten crucial information, or it appears clear that the business is not worth investing in. It's in those moments you can't help but feel a little sorry for those pitching their business, but sympathy doesn't make money, and the Dragons' always keep their emotions separate from their business dealings.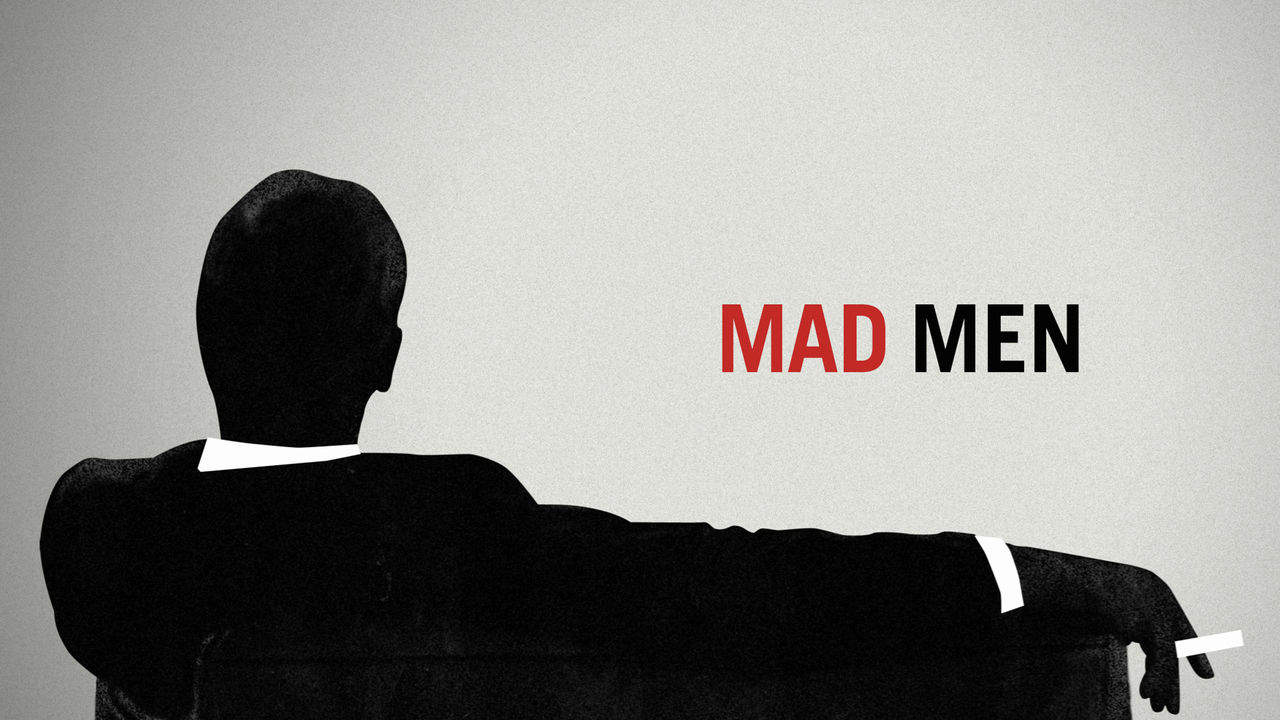 Some of the biggest success stories to come out of Dragons' Den include Levi Roots, Skinny Tan and Magic Whiteboard, all of which have gone on to generate millions in revenue. The current series features the Dragons – Steven Bartlett, Touker Suleyman, Sara Davies, Peter Jones and Deborah Meaden.
You can catch the Dragons' Den on BBC One or BBC iPlayer.
2. Shark Tank
Shark Tank is basically the US version of Dragon's Den, with the same premise that aspiring entrepreneurs pitch their business to the Sharks in hopes of securing an investment and cementing a business deal with one of the successful business moguls.
The US show arguably has more drama in the investment pitches. We get to see ambitious business owners put on their game faces and encourage the Sharks to get involved in their business objectives and career aspirations.
Some really successful products have been born out of the show, such as the Scrub Daddy, which is in every supermarket cleaning aisle and the heatless hair curler, Sleep Styler. Although interestingly, some investment pitches, such as the dating app – Coffee Meets Bagel, didn't secure any of the Shark's interest but went on to become successful in their own right.
The current season features the successful business moguls Barbara Corcoran, Mark Cuban, Lori Greiner, Robert Herjavec, Daymond John and Kevin O'Leary, and you can start watching the popular business TV show on the streaming platform Hulu.
3. The Apprentice U.K.
The original Apprentice show was first launched in the US, and global adaptions quickly spread worldwide. For the purpose of this article, we're going to focus on The Apprentice U.K. version that features the intimating yet successful business mogul Lord Alan Sugar.
The premise of the show pits business professionals against one another in order to determine the most worthy apprentice. It could be considered the toughest job interview out there, with business-related challenges separating the cream from the crop.
Each week, the business abilities of each contestant are tested, where they have to prove their skills in leadership, negotiation and bargaining power, all of which come to a head in the board room where Alan Sugar delivers his infamous line, "You're fired".
The Apprentice is one of the best business TV shows out there. Personalities clash, contestants fall out with each other, and we get a glimpse into the realities of running a business. You can watch the most recent season of The Apprentice on BBC iPlayer.
4. Ramsay's Kitchen Nightmares
Possibly one of the most entertaining business TV shows is Ramsay's Kitchen Nightmares. The show follows the ventures of the three-star Michelin chef and his attempts to help failing restaurants recover their business.
The show provides hours of endless entertainment from Gordons' blunt advice, kitchen escapades and straight-talking confrontations with restaurant owners, chefs and line managers. His unembellished tone and lack of soft advice makes for an exciting, shocking and thrilling business TV show that is like no other.
Gordon Ramsay is a TV personality known for his confrontational style of communication. He does a brilliant job of exposing audiences to some kitchen restaurants' unhygienic and foul practices, providing the perfect story arc where he saves the day and shows them how to manage a restaurant and create tasty mouthwatering dishes.
You can catch episodes of Ramsay's Kitchen Nightmares on 4OD.
Fictional business TV shows
Some of the best business TV shows centre around fictional characters and their business practices. There is plenty of room for twists and turns and dramatised business dealings, leaving you with one eye open while trying to make it through the next episode because you just have to see what happens next.
Check out our favourite fictional business TV shows below.
5. Mad Men
Mad Men is possibly one of the best business TV shows to ever exist. The show delves into the world of advertising, basing the series on the 1960s era of ad agencies on Madison Avenue and how they were all in fact, Mad Men. The business TV show follows the protagonist Don Draper, who is a complex narcissistic character who, despite his hamartia, is an extremely charming and talented ad executive with a fountain of advertising ideas.
Mad Men does a brilliant job of subtly highlighting the cultural expectations of that time and drawing social critique on an incredibly wide range of issues. It also shows the process of creating an advertisement, which is still quite similar to how digital advertising tactics are created today.
Mad Men is definitely worth the watch, not only for an insight into the advertising industry but also for following the cool charisma of Don Draper. You can watch the business TV show on Google Play Store or Amazon Prime Video.
6. Empire
Empire is a business TV show that explores the music industry and in particular, the hip-hop genre. The show centres around the successful Lyons family with the patriach Lucious Lyon, his ex-wife Cookie and their three sons, who clash with one another over what direction the family business should go in.
Empire is a great business TV show that touches upon the multi-facets of running a family business in the entertainment industry, from live performances to recording music albums and music video production, it's a show filled with charisma, sex appeal and unforeseen twists and turns.
You can watch Empire on Amazon Prime Video or Google Play Movies.
7. Silicon Valley
Silicon Valley is a comedy show that follows protagonist Richard Hendricks and his group of friends, who embody the classic nerdy and geeky stereotypes. The group combines their coding talents into a tech-start up business and together, they attempt to navigate the world of business dealings.
From trying to pitch their idea to entering the minefield of business negotiations, the show is brilliant at portraying the realities of making business decisions that could change the trajectory of your life. Watch Silicon Valley for a hilarious and cringe-worthy story of a group of social misfits and their journey to make their start-up company, Pied Piper, succeed.
You can watch Silicon Valley on Amazon Prime Video or Google Play Movies.
8. Emily in Paris
Emily in Paris follows the story of marketing executive Emily, who took a position in Paris in order to provide an American perspective for the marketing agency Savoir. The romantic comedy provides lots of visually appealing scenes of Paris and a storyline that's filled with unforeseen twists and turns.
The series is now going into its fourth season, and it continues to delve into Emily's various marketing strategies, albeit at times it's too optimistic about the world of marketing and apparently how easy it is.
You can catch the new season of Emily in Paris on Netflix.
Business TV shows on Netflix
Netflix, which once started off as a streaming platform, has now developed into a multimedia production company, with TV shows that have rivalled other long-established media production giants. New TV shows are being added to the platform every day, here are some of our favourite business TV shows available on Netflix.
9. Money explained
Money explained is a short limited series that explains financial concepts in a visually engaging and appealing way. It's a brilliant series for making sense of financial business and helping audiences understand how these schemes affect everyday people.
The topics in the show range from financial scammers, student loans, credit card debt and the gambling industry. Although it is mainly concerned with US business practices, much of the information is similar to how these businesses are run across the globe.
Click the link to start watching Money Explained.
10. Eat The Rich: The Gamestop Saga
This short limited series details the account of the controversial Gamestop stock market crisis and how a group of amateur investors seized the get-rich-quick opportunity whilst sticking it to the Wall Street executives. This event covered news channels for weeks, and the economic disaster drew herds of attention to the Robinhood investor app.
Be sure to check out this short series for insight into the business world of stock markets. Click the link to start watching Eat The Rich: The Gamestop Saga.
11. Dirty Money
The Netflix show Dirty Money is on its second season of uncovering shady business deals and unscrupulous business practices. The show covers a range of topics ranging from the payday loan industry to businesses that were responsible for leaching plastics that caused toxic chemicals to be released.
Dirty Money also details unsavoury business moguls and politicians, such as the ex-president of the USA, Donald Trump and the current Malaysian Prime minister Najib Razak, both of whom were not being transparent about their business dealings and extravagant spending. This show serves as a warning for reputation management; otherwise, Netflix will make a documentary about you.
Click the link to start watching both seasons of Dirty Money.
12. Girlboss
Girlboss is an original Netflix series that follows the life of Sophia as she attempts to launch her online eCommerce store that sells thrifted clothes. The series is loosely based on the life of Sophia Amoruso, founder of the now-popular online brand Nasty Gal.
Girlboss delves into the world of women's entrepreneurship and dramatises the realities of creating a business from the ground up. From losing her job and receiving an eviction notice to deciding on a business name and negotiating price points, it's a true rags-to-riches story and an inspirational watch.
If you're thinking of setting up your own online store as Sophia did, be sure to check out this article on your guide to eCommerce website development.
Start binging on the best business TV shows today
Whether you want real-life depictions of the business world or a fictional storyline that leaves your jaw on the floor, any of these shows are great to start binging on. And if this list of the best business TV shows wasn't enough for you, or if you have already watched them, check out this list of the best business movies for inspiration, motivation and perhaps sometimes, a cautionary warning.