Let's explore the best royalty-free music websites and uncover how to add some music to a website. You will find a great resource to create more videos for your marketing strategy.
Do you spend long hours searching the internet for royalty-free tones for your next project? Or do you want to create a viral Tiktok or YouTube video with a lovely tune without receiving this painful notification about removing the sound for copyright infringement?
Accurately-placed music is a significant factor in creating an inspiring video. It makes the difference between a video that spans users' attention and another that keeps your views rate disappointing.
However, adding background music needs extra effort, and of course, you sometimes hear where you get a ban or a strike.
No one wants to receive such a notification.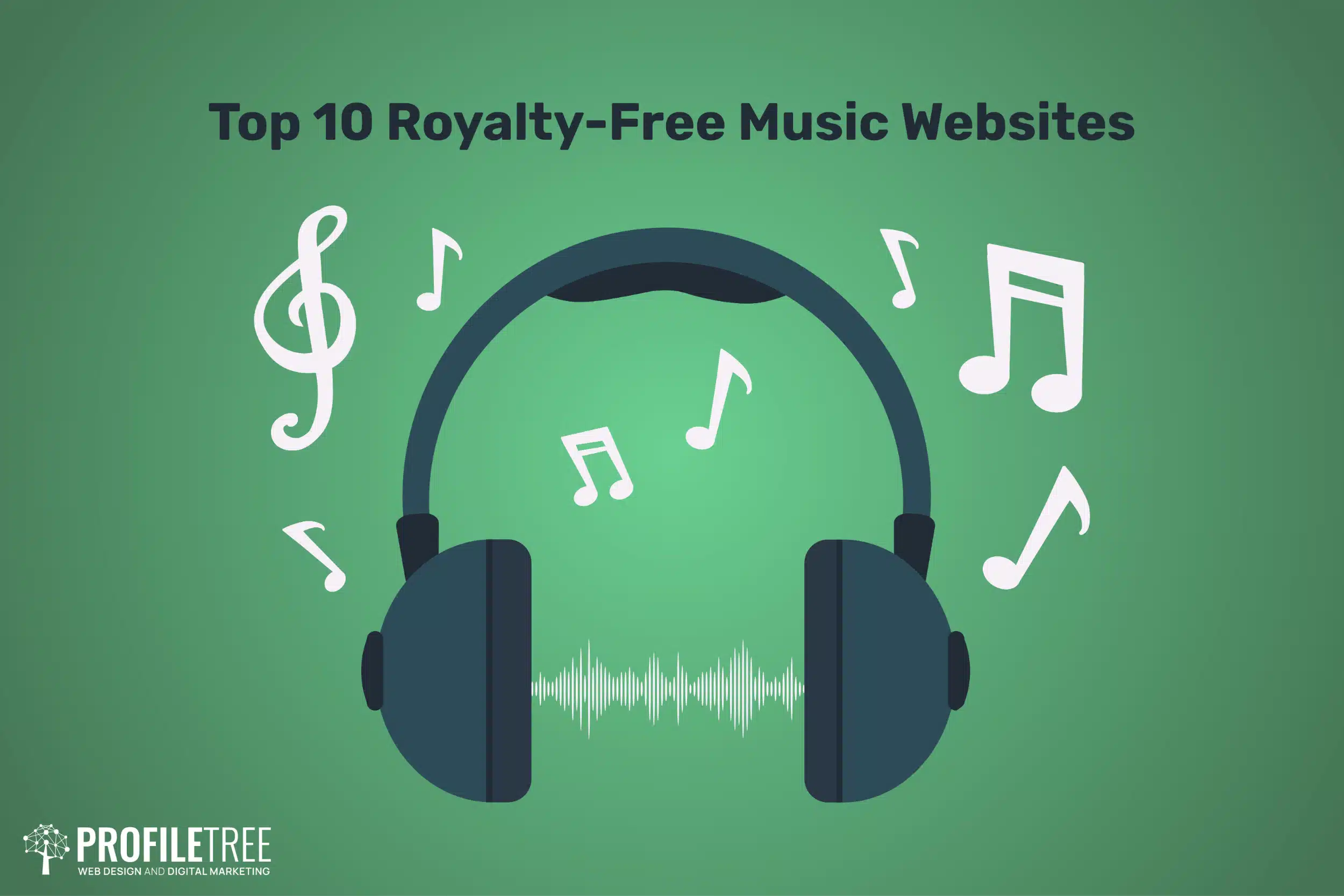 So free royalty music is almost the way to go.
That's why you need a free-copyright music library to accompany your further projects without regrets.
In this article, you will stop getting tired of this useless searching process when building your video because you will know where you can find the perfectly-matching tunes.
Let's get started.
What is Royalty-Free Music?
Royalty-free music grants the buyer the right to use the music in different applications with a one-time purchase. This is without having to pay royalties to the owner for recurrent use.
Now, the question is, is there such a thing as free royalty music? Well, the short answer to that is yes.
Some artists and audio providers allow you to use their music for free, which is great for your production. That means you don't have to get copyright strikes or issues for any video you upload to YouTube.
But, of course, artists retain the copyright to the song. So, the artist decides the type of licence the music has. Consequently, be careful when using royalty music; double-check to see if it is free before actually using it.
Why Should You Care About Your Soundtrack When Producing a Video?
Instead of spending all day trying to find the right and free-copyright music for the video, you might think of posting it without any music.
No, don't do that! Music significantly impacts viewers, making your video more engaging, captivating, and, most importantly, convincing.
So, if you try to sell something, add a lovely soundtrack. Suppose you want to create social media content. In that case, you need to use fantastic background music to increase the possibility of being viral. If you wish to communicate thoughtfully with your audience, adding music will make it more emotional and powerful.
And, there is no need to hire a team of musicians for each video you want to publish. That's where music websites with ready-to-go soundtracks lie in.
Top Royalty-Free Music Websites
Now, we'll check out some websites that provide free royalty music.
So here is a list of 10 websites that were tested and checked. We choose the crème de la crème that you need to add to your favourites.
YouTube Audio Library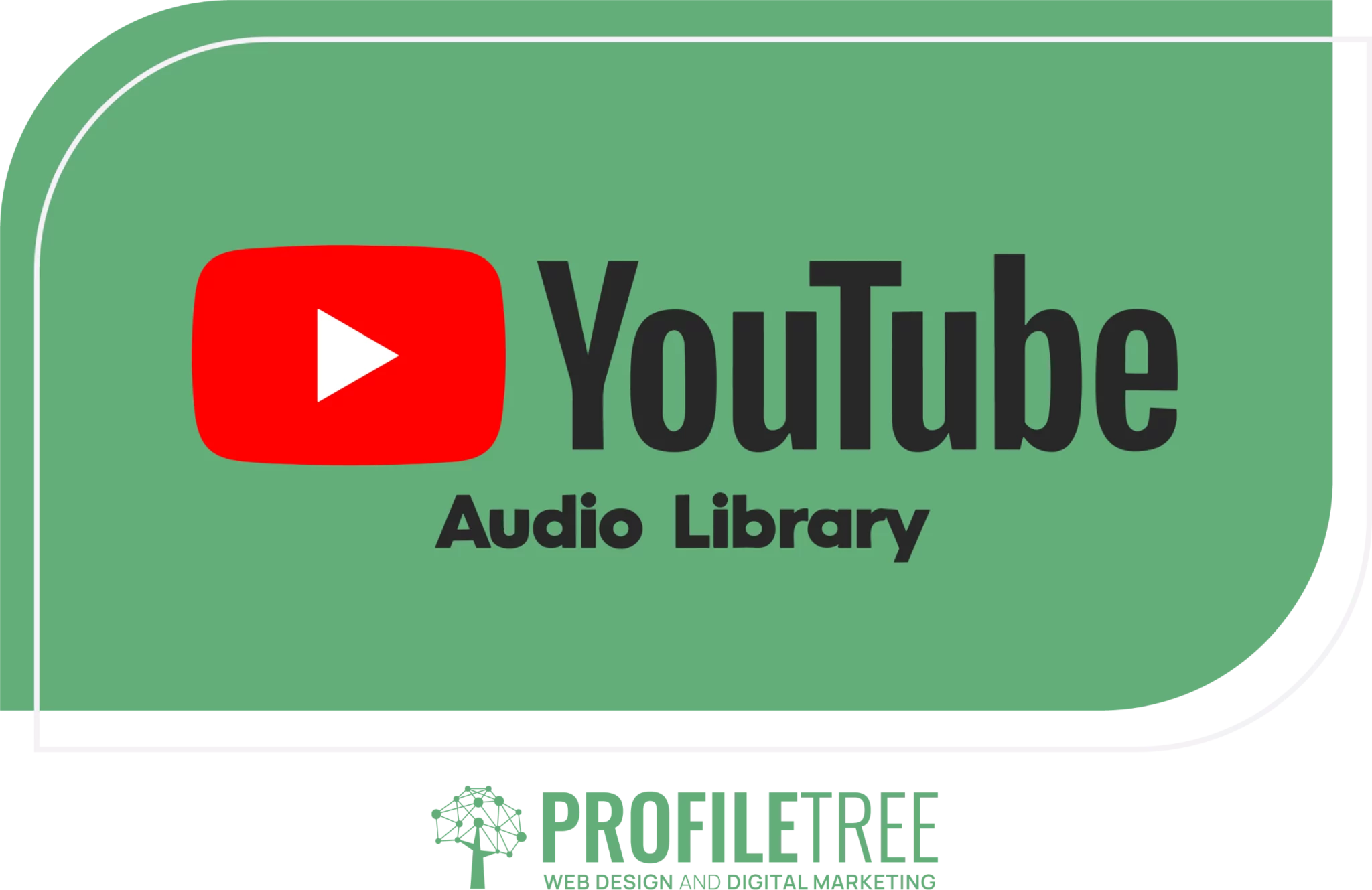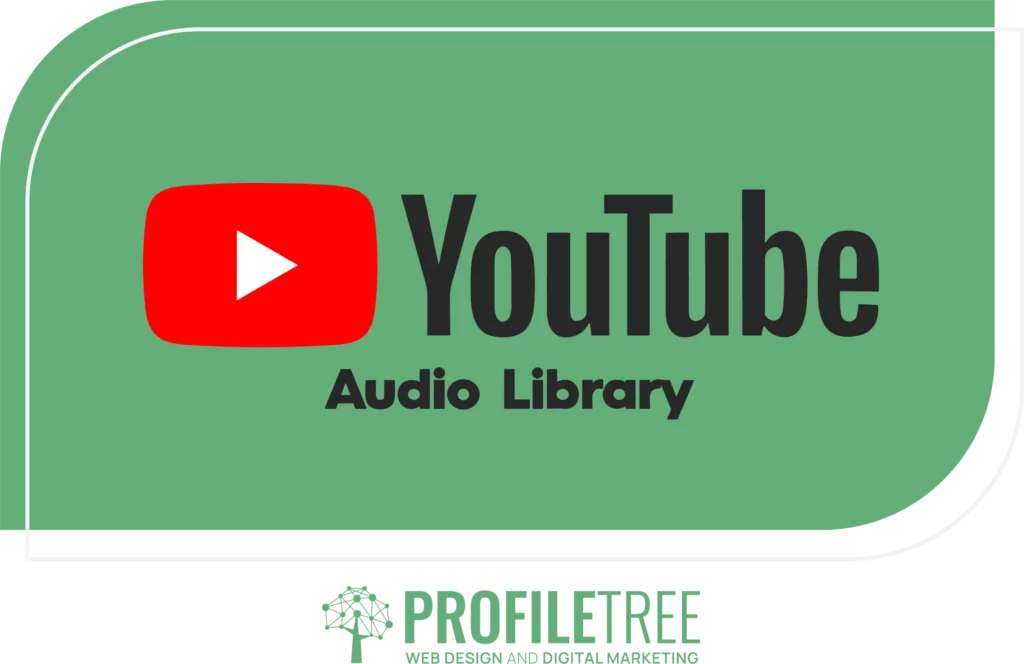 Everyone with a YouTube (Google) account can get free access to this fantastic source of royalty-free music. Also, you can find several sound effects that leverage your video content's engagement.
Sort the music based on different filters such as mood, duration, genre.
In general, all soundtracks are selected by YouTube as free royalty-free music, even though some music requires attribution before using them. That's why make sure to like "Attribution not required" when browsing music.
Soundcloud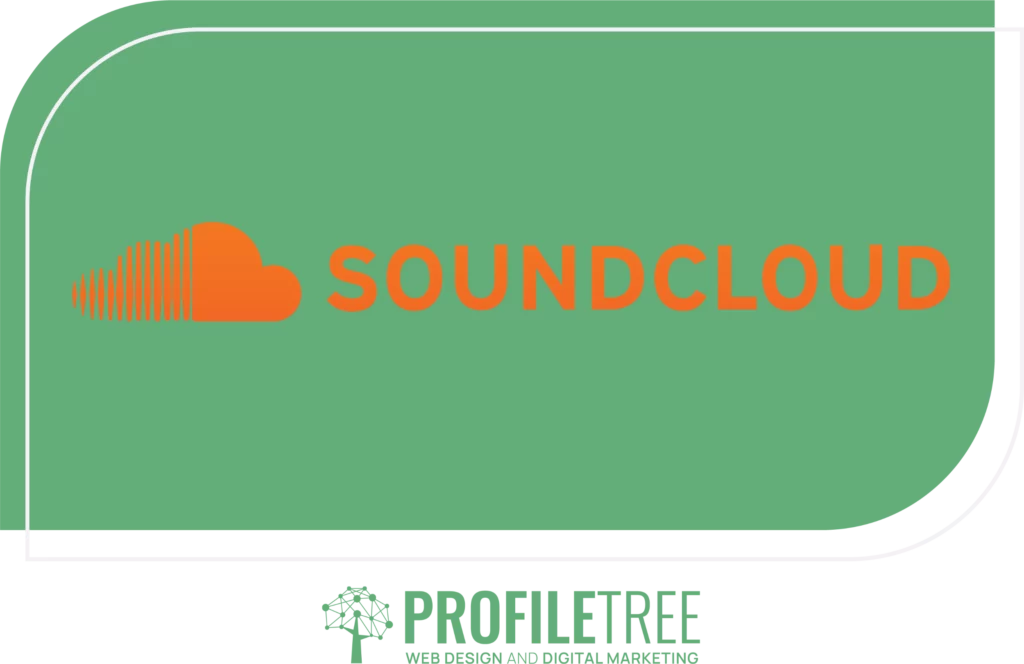 Just scroll through Soundcloud, searching for royalty-free music. You can find one of our best soundtracks by Antarctic Breeze, and he's got a couple of royalty-free background music.
Of course, there are a couple of them there. There are a few more here. They're all playable, so you shouldn't get a copyright strike if you do play them.
You've even got a couple of other musicians and accounts there. Some of them already have YouTube channels for royalty-free music. You can keep scrolling through here and download it. Just make sure you have an account with SoundCloud to do so.
Thankfully, you could choose a few sounds for your website or the videos you're creating.
Soundstripe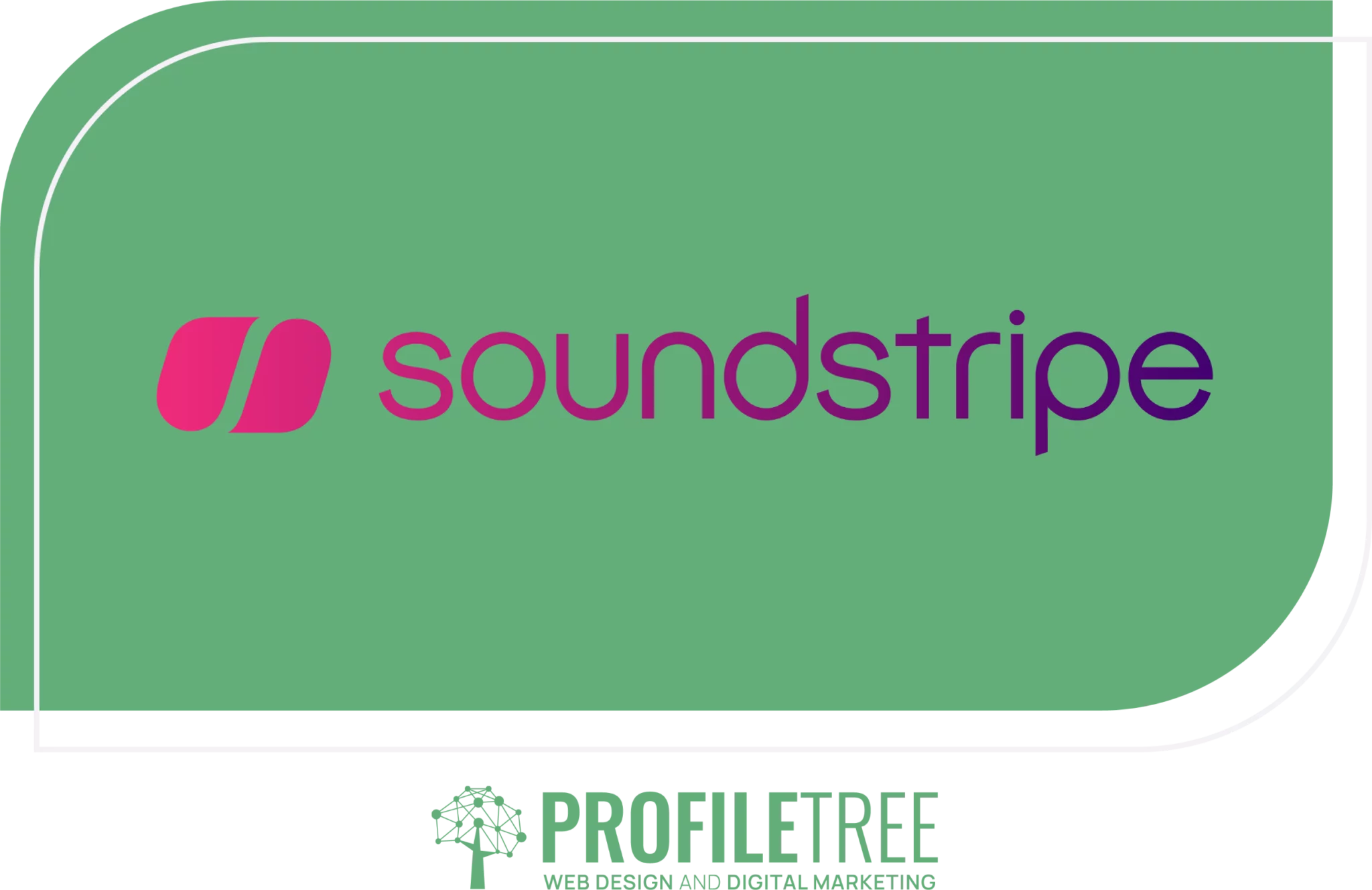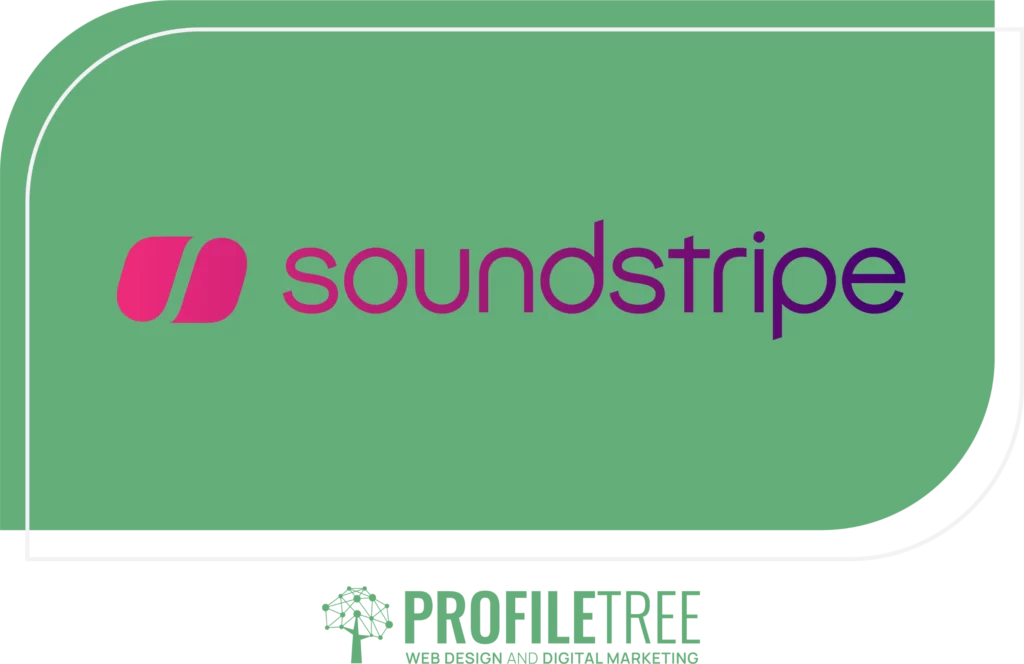 If you're working in the video marketing industry, make this website your friend. Soundstripe easily chooses the fitting soundtrack to gripe your audience with a single step.
The subscription plan, which starts at $119 per year, separates this website from the rest of the pack.
This subscription will give you exclusive access to a music collection that will captivate viewers from start to finish.
The website also offers a separate library for sound effects to take your video marketing to the next level. Create your account, follow artists, and start filtering music for your next project.
Jamendo Music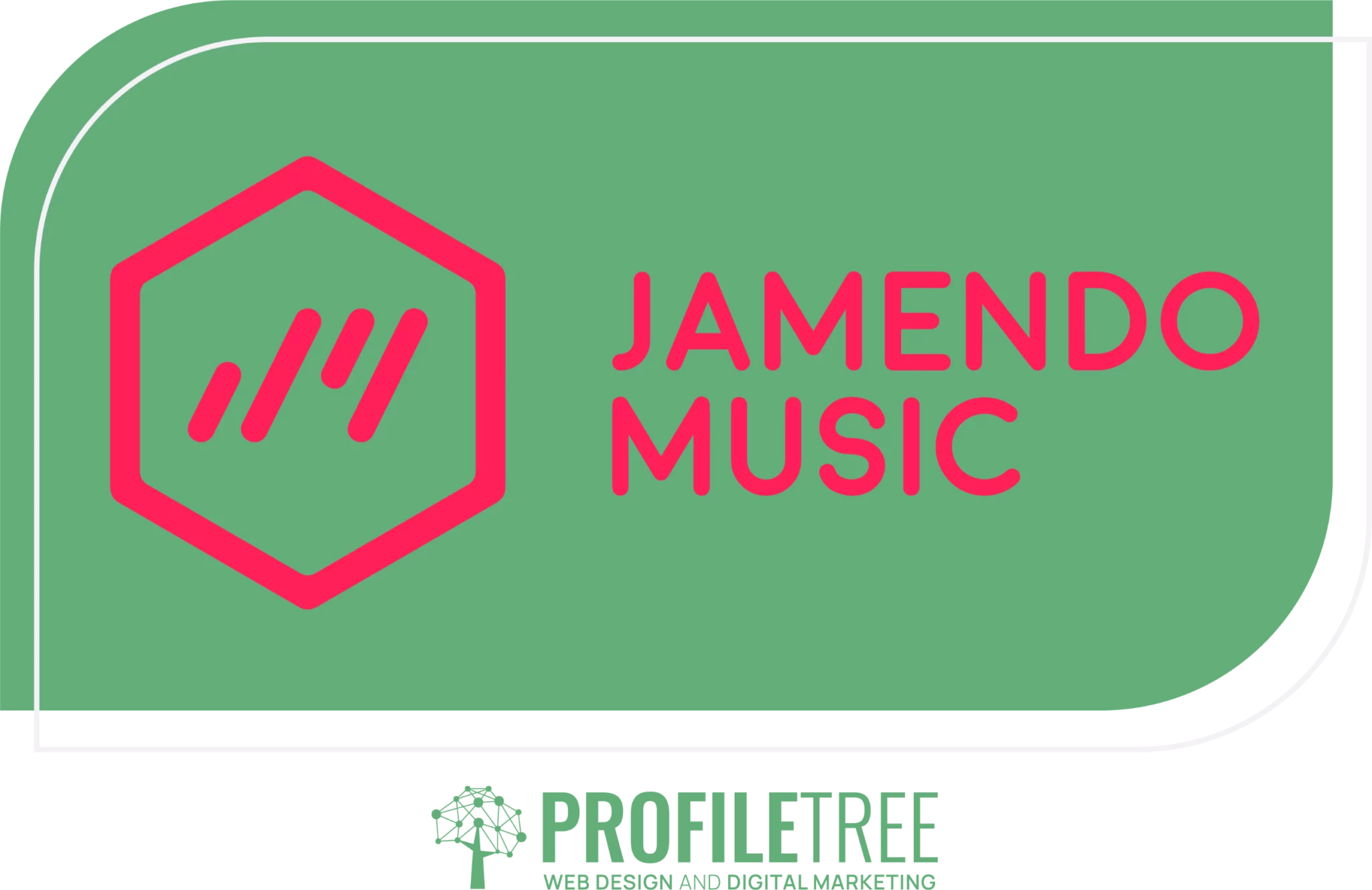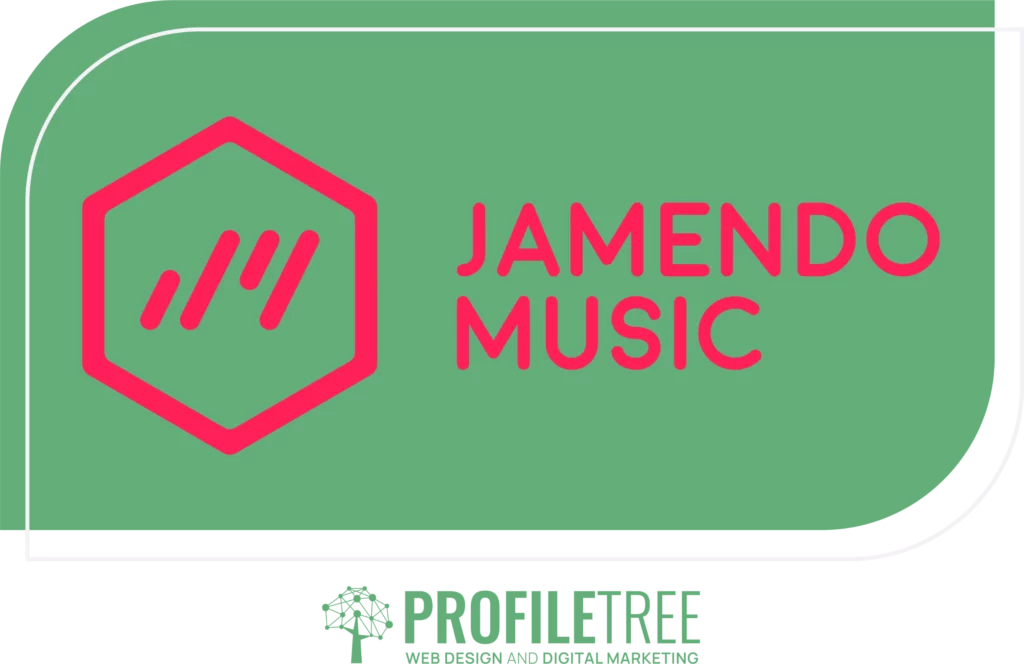 Then our next one here is Jomendo Music. Start by creating an account to go through the free royalty music. However, you can find non-licencing pieces for commercial usage. But it's okay to use any of them for personal use.
You will be bombarded with background music at any venue. Also, you can create your own playlist and explore hot selections handpicked by musicians.
Pixabay
It is a perfect platform with quite a few options.
And it doesn't look like they go for the music, but they also have some sound effects. So if you're developing an Alexa skill for any interactive service, you can use some of the sound effects they have here, as there are a few advanced features, especially if you're coding it for JavaScript Node- Pixabay is the perfect spot for you to look for some free sound effects.
And, of course, the website is a mecca for those who're looking for free-licenced photos and illustrations.
Just press Discover More and go ahead to explore more exciting soundtracks. They also have their little genre on the top (background music, relaxing, happy, upbeat, energetic, and more). Also, you can sort the music by Editor's Choice, Latest, and Trending.
You will get access to some vector art for your different design projects. And some videos that you can use right away. So it's not just the music; it's an entire stock for your creative production.
You don't necessarily have to have an account with Pixabay, which is excellent, especially if you want to come in and get something downloaded. Just choose one, put it straight into your website, straight into your video, as background noise, or anything like that.
What you'd like about Pixabay is that you can find a 30-second soundtrack which is excellent for your social media marketing content. Of course, it's not just that. There are eight minutes as well.
Surprisingly, there's one that goes on for 37 minutes. That's over its limit already, and that is free. What's great as well as you can search here for some artists, songs, genres, moods, or anything else. All music and audio tracks are free for commercial and non-commercial use.
PremiumBeat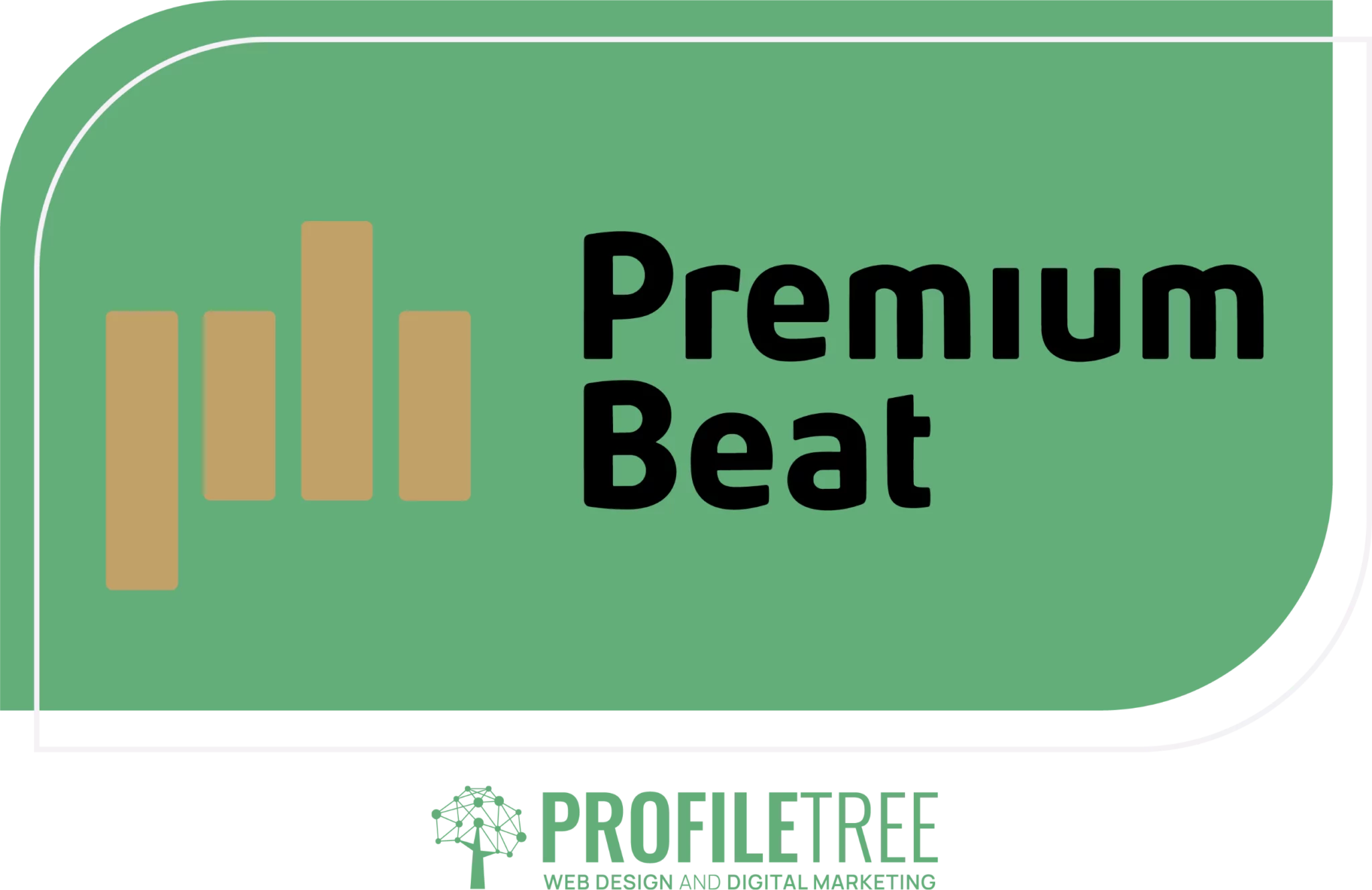 Another excellent source for free music that will never make your audience get halfway through, PremiumBeat is a subsidiary of the reliable image stock website Shutterstock, with a great dashboard to navigate through thousands of soundtracks curated by music gurus.
If you are planning for a mega video production, such as a movie or a commercial creative, PremiumBeat is the perfect choice. It comes with a wide range of royalty-free music spanning all genres, moods, durations, etc.
The only drawback is that you have to pay for each piece which might not be the most suitable option for small businesses, especially those needing a great collection of social media content.
Take your time to find soothing or upbeat music that will polish your video marketing plan.
Artlist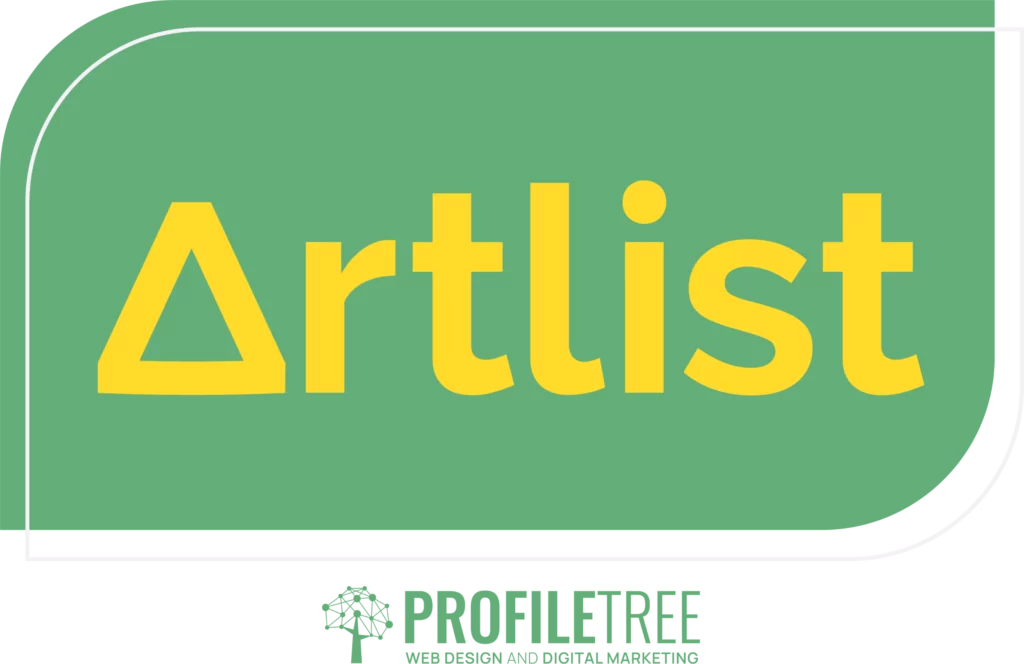 Need help finding what you are looking for in the previous free-royalty music websites?
Free not, you still need to check out one of the best websites for video creators and Artists. Once you get on the website, you get an idea about how beautiful this music licencing site is. They got you covered with the highest quality assets created by top experts in the industry.
You can find curated stock footage and a giant marketplace for plugins, sound effects, SFX, premium video templates, functional editing software, and not just cool music to brighten up your production.
Their music library embraces more than 23k songs for each mode and 23k sound effects- the good news is that this collection is updated daily. That's why it's an end-to-end creative space for any video marketer packed with assets for anything you need for every scene, mode, and genre.
Pro tip: you can start with their free plan to explore the platform's potential, and then you will get charged to enjoy exclusive access to thousands of world-class works. Their plans start from $9.99 per month.
Epidemic Sound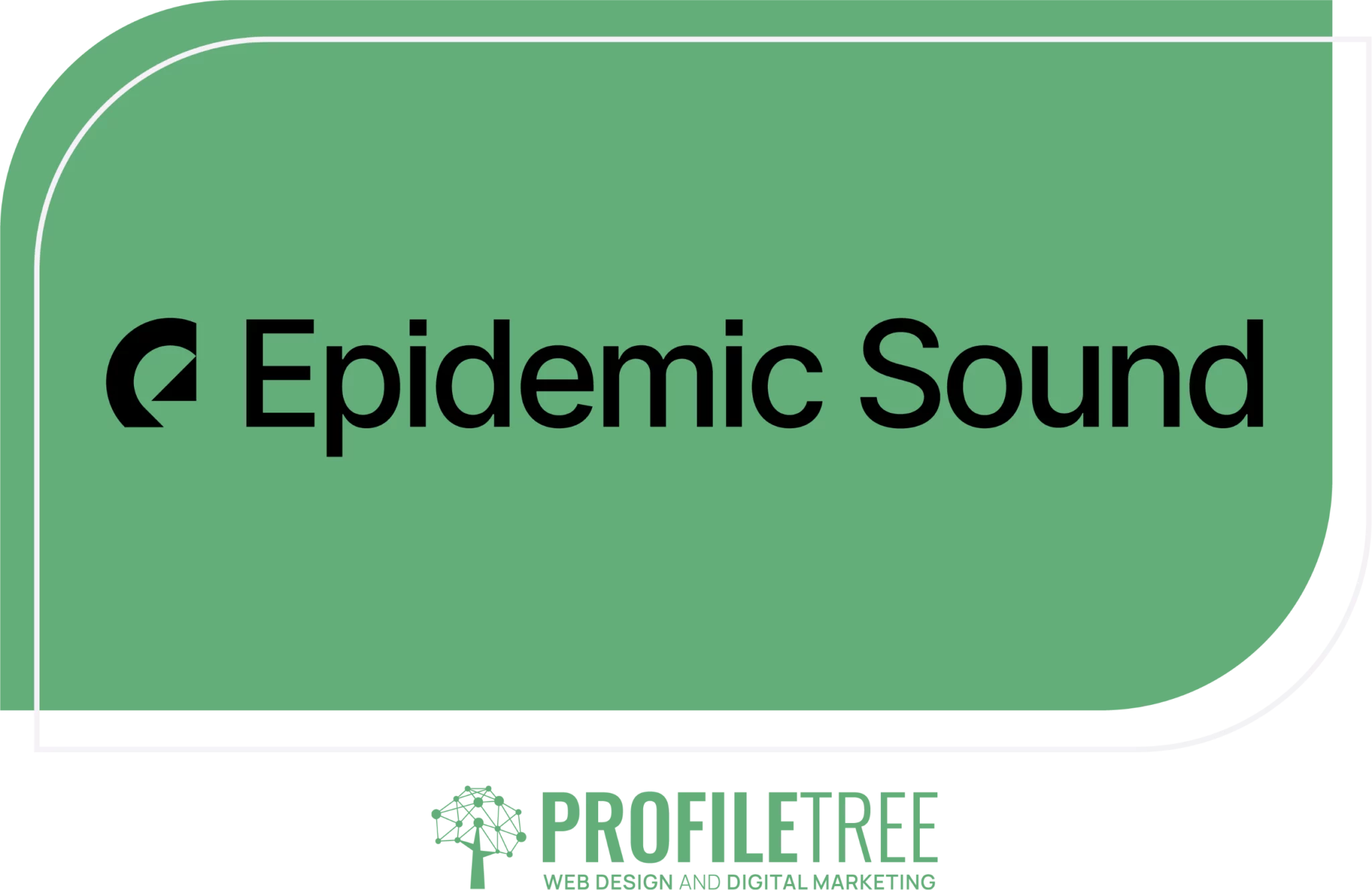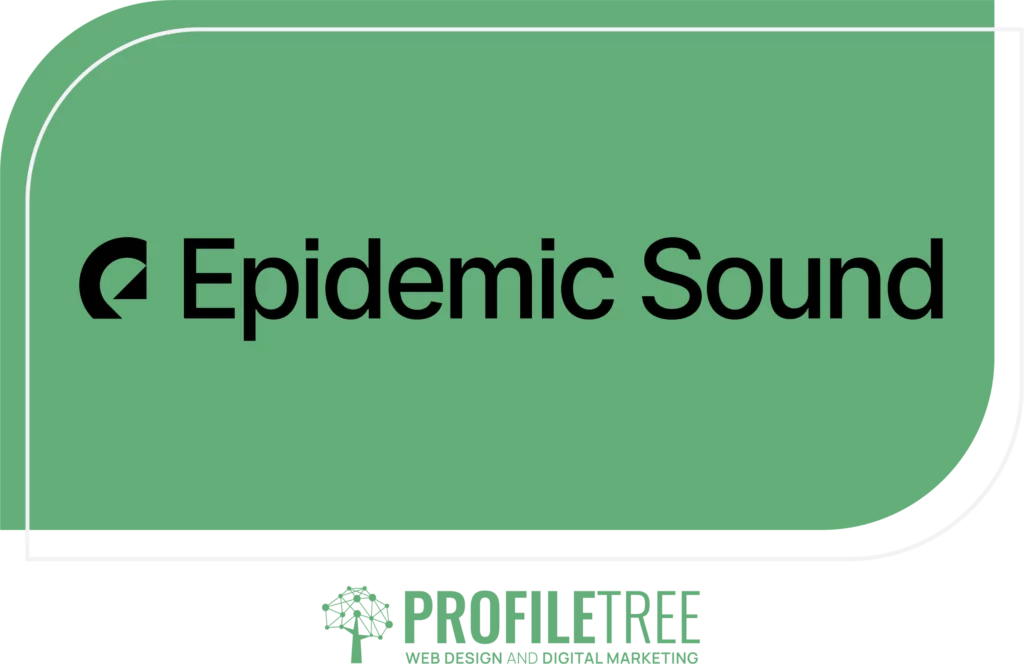 No matter what story you've created for your next project, Epidemic Sound has got you covered with an immersive collection of soundtracks by super-talented musicians to leave a real impact on your audience.
Not just that, Epidemic is the source of tunes that have gained more than 20 billion views on social media platforms. With a 30 free trial, you will find over 725 albums suited to all projects with high-quality songs or relaxing music to evoke certain emotions that enhance your brand exposure and identity.
After the free trial, you can choose between two subscription plans ($9.99 or $19.99) according to your video purpose (personal or commercial).
Icons8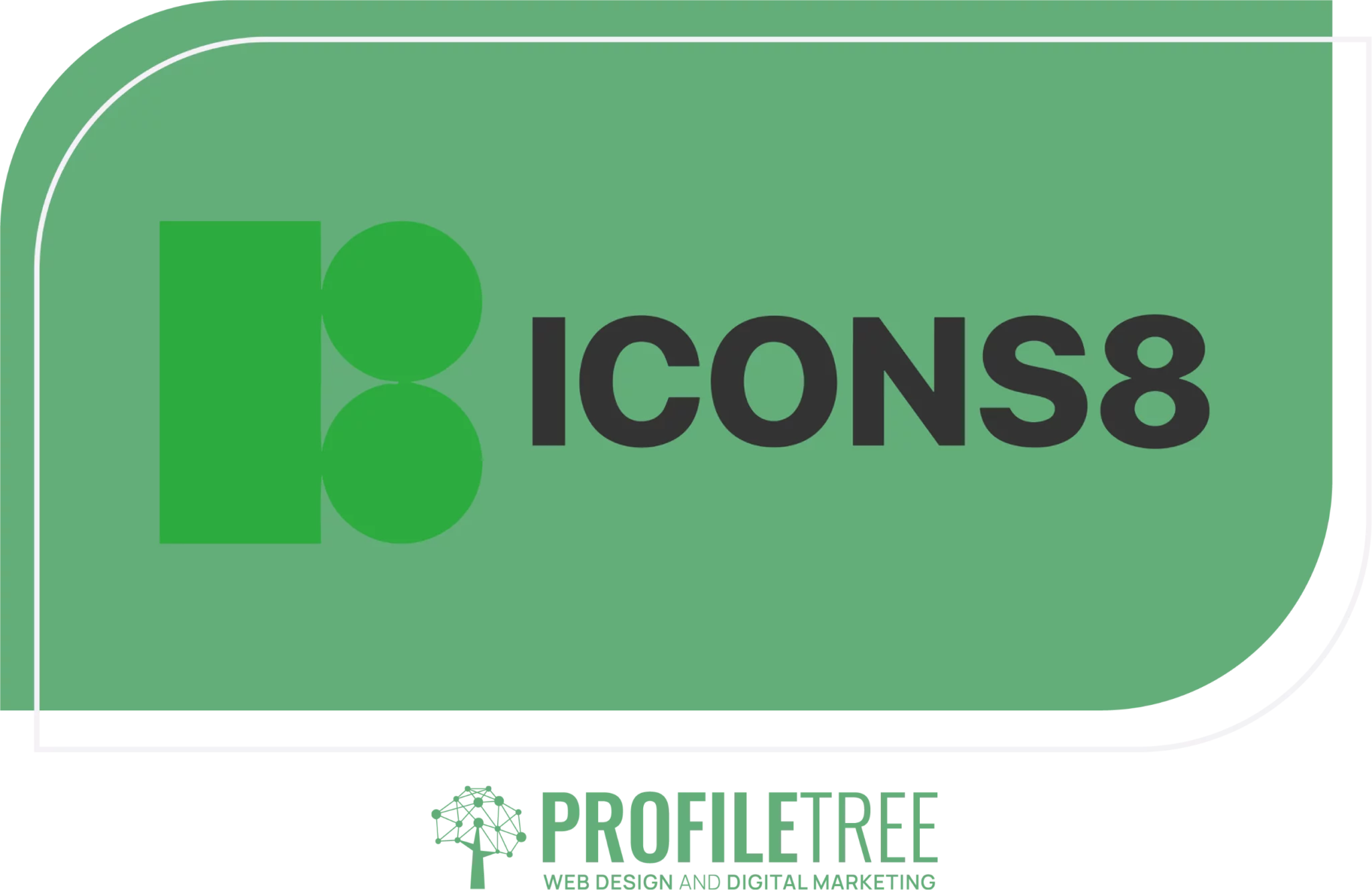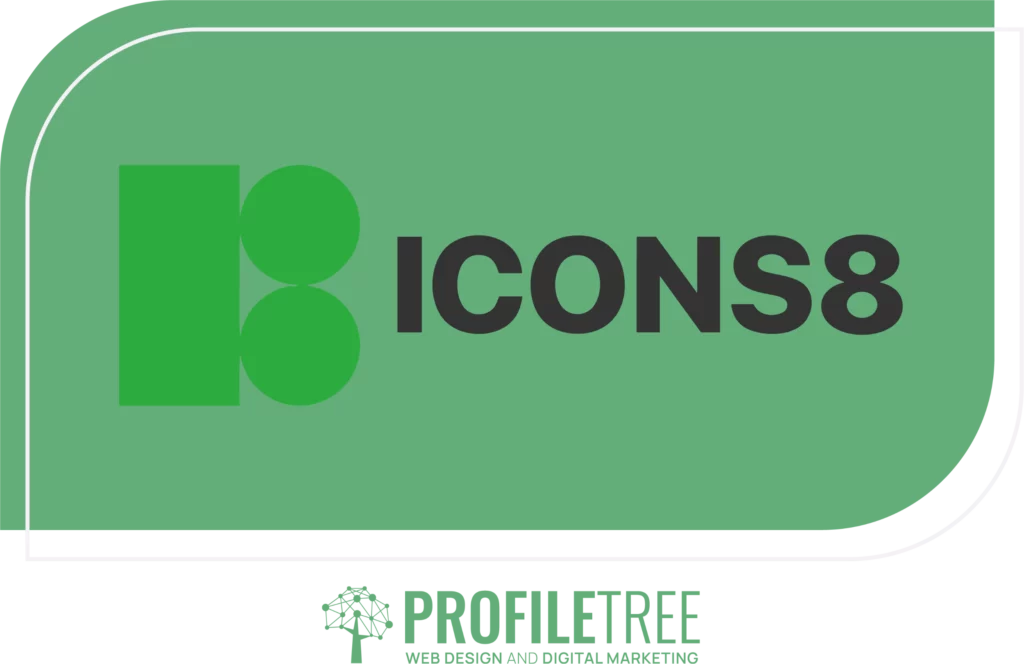 Music, illustrations, photos, and more- all in one place and are ready to be part of your promising project.
The website also offers new features powered by AI, such as expressive AI-generated faces. But since you're here to add some classical, jazz music or even any other genre of songs.
It comes with different plans based on your project requirements, but for copyright-free music, you will be charged $119 per year for 15 downloads, and an extra $3 for each new tune.
Wave.Video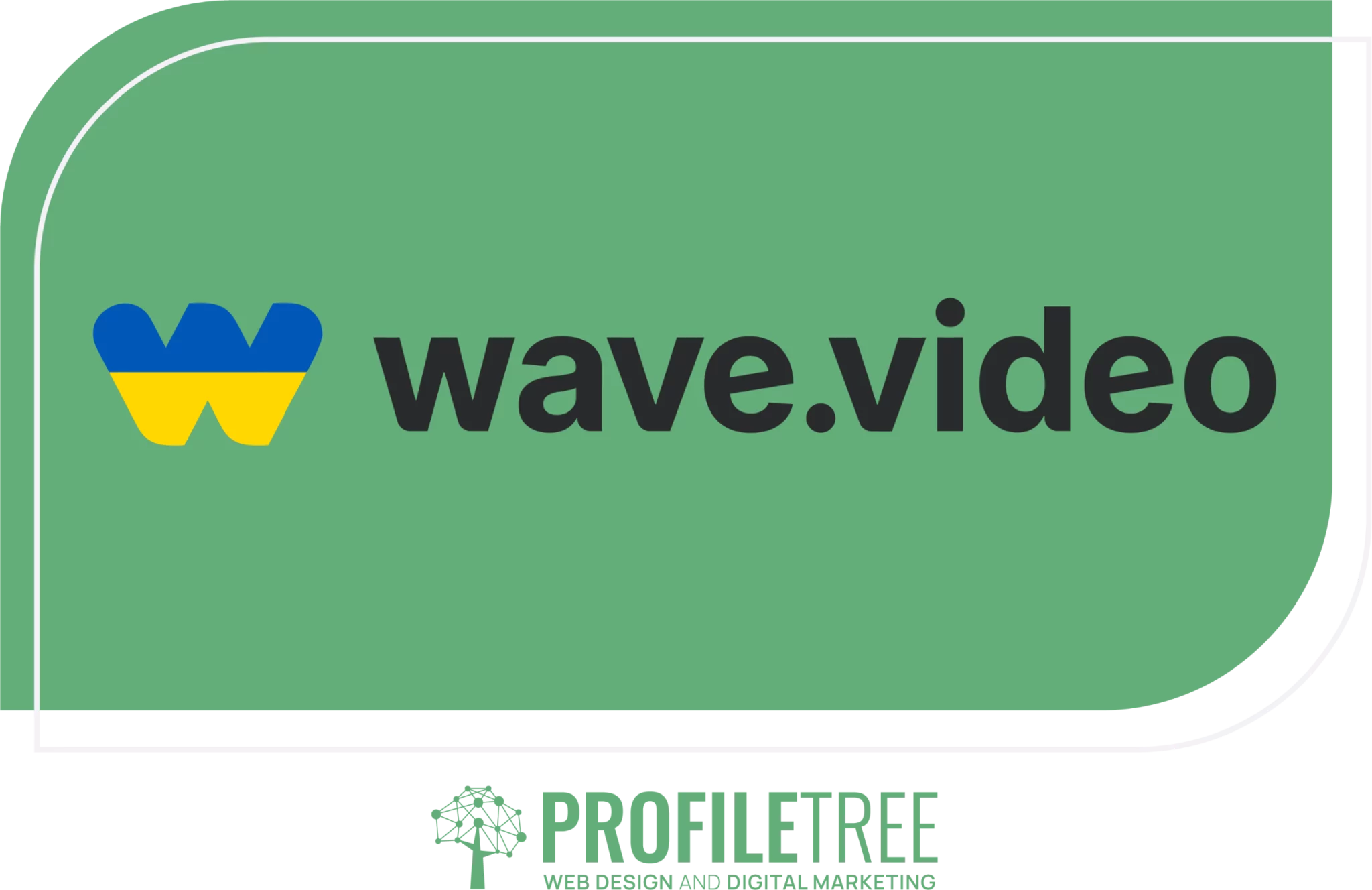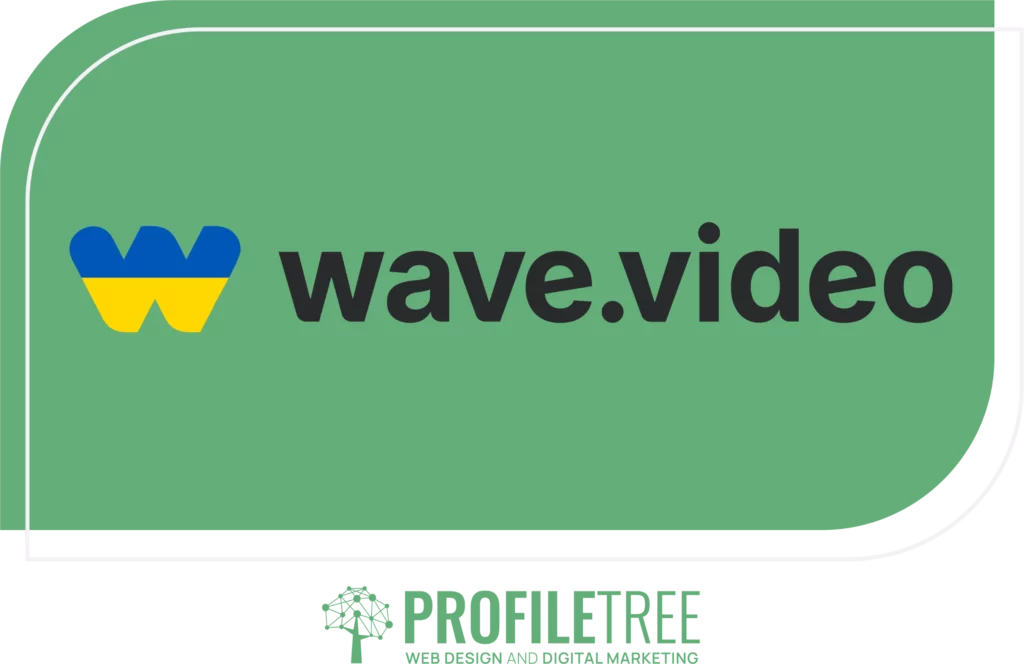 This website is a treasure for everyone who wants a great selection of music to be added to your video content. Developed by musician experts, you will receive premium and free sounds. Also, you can preview the music while editing your video in the browser. And if you need additional material to make your content more engaging, Wave. The video has the ownership of a wide array of photos.
What is the Difference Between Royalty-Free Music and Copyright-Free Music?
Copyright-free music is any song with expired copyrights. In contrast, royalty-free music is any tune you buy the right to use, not the copyright.
How to Upload a Soundtrack to Your Website
If you use a Wix website, it will be super easy after discovering all of these royalty-free music websites.
Go to editor mode, click the plus icon on the top left side, choose Video & Music, and drag and drop the soundtrack already uploaded to the Wix library.
Now, you can change the track and choose Upload Track.
Now feel free to use all these royalty-free pieces for YouTube, Vimeo, or any other video production, especially if you're creating social media content. Free royalty music, of course, is the way to go to prevent any copyright strikes.
How Can Profiletree Help You?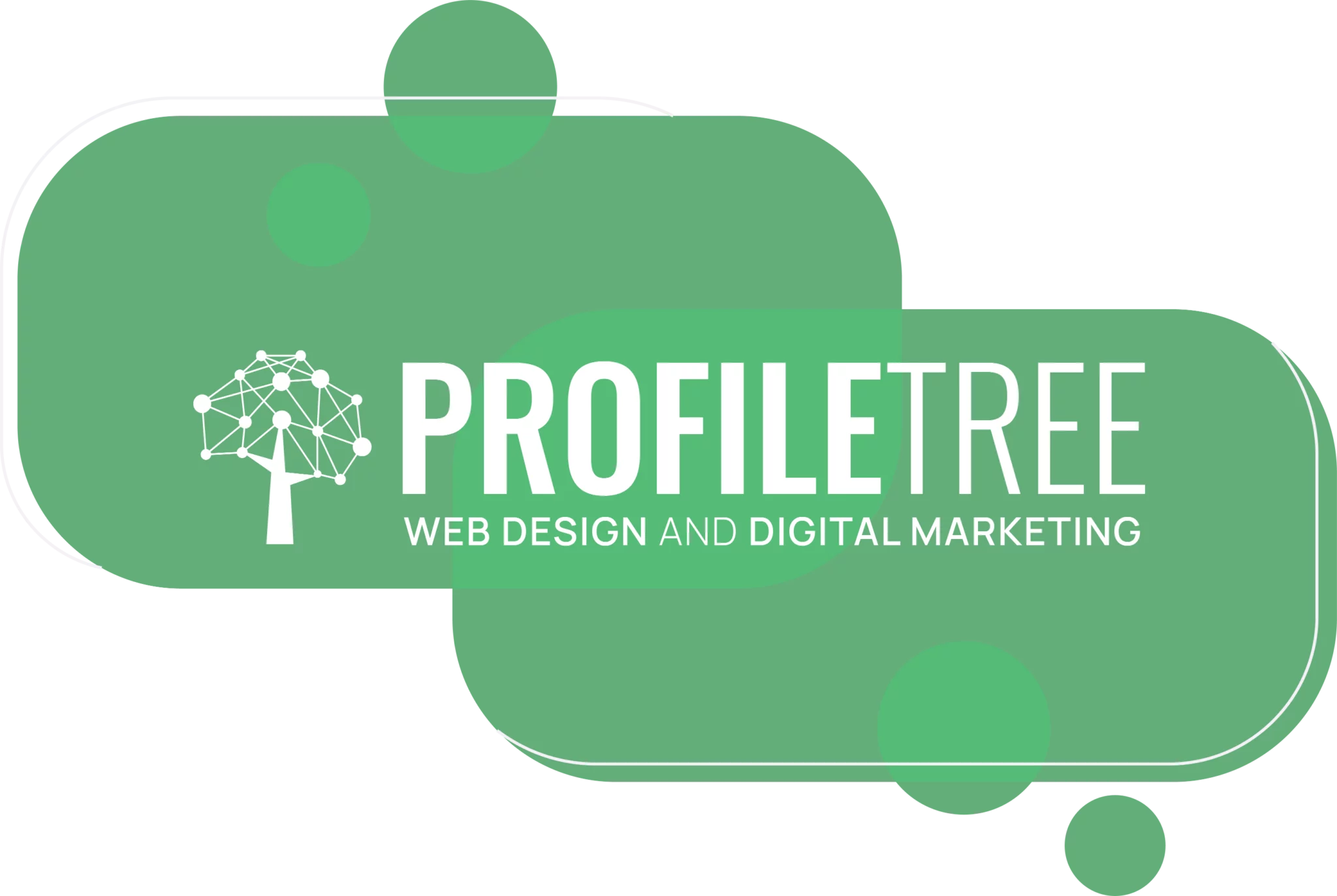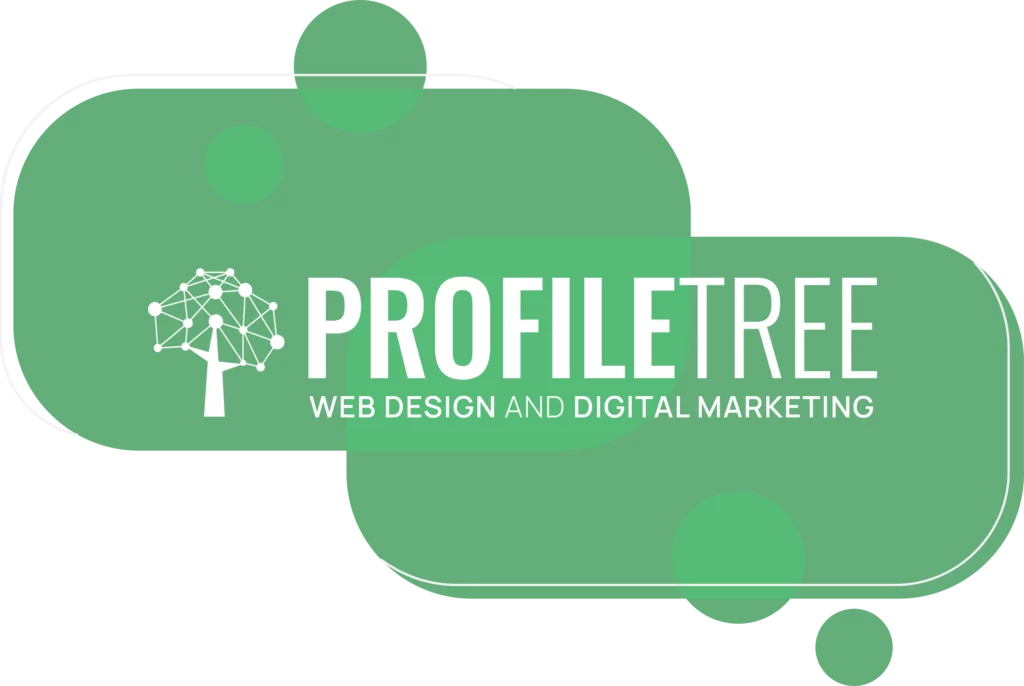 "Video marketing strategies that close any deal faster"
That we believe in Profiletree. It's time for visuals and creating impactful videos that level up your ROI through developing stunning customer videos that will work only for you.
That will happen through:
Understanding your target audience's pain points, needs, interests, and so through comprehensive marketing research.
Conducting a well-laid competitive analysis to find out opportunities and fill up gaps.
Working closely with a group of talents and strategists to pave the road to the desired outcome.
Building trust with your audience by creating an authentic brand image that appeals to your identity and product functions.
Move the needle to your business objectives, and let's work together.