Why should you draw inspiration from examples of great Responsive Web Design? Well, 'RWD' plays a crucial role in how a potential, or existing, customer interacts with your brand online.
Because responsive websites are more user-friendly, they increase the quality of your audience's engagement with your design and, therefore, the quality of their engagement with your brand AND their likelihood of conversion.
Read on to discover more…
Keep Ahead of Tech Trends
Having a website that's compatible with desktops, laptops, tablets, and smartphones is no longer optional for businesses who want to keep ahead of change. After all, from a commercial standpoint, failing to have a responsive website will cause users to shift to other competitive websites.
Besides, users may well spend more time on their smartphones more than they do on desktops and laptops.
Four years ago, Google has acknowledged the importance of RWD. In this 2015 statement, Google emphasised: "When it comes to search on mobile devices, users should get the most relevant and timely results, no matter if the information lives on mobile-friendly web pages or apps".
The statement also indicated more efforts were being put into boosting mobile-friendly websites and relevant app content in Google search results. These major adjustments have forced companies to comply in order to maintain their good search engine optimisation and Google rankings.
What Is Responsive Website Design?
Responsive website designs are flexible systems that render and react with user's screens (desktops, laptops, tablets, or smartphones).
RWD rose to prominence with the increasing popularity of portable smart devices. According to Statista, in 2018 52.2% of all website traffic worldwide was generated through mobile phones.
Before looking at some examples, let's take a moment with some essential terms:
Fluid Grids
Fluid grids do not rely on any traditional feature of typical grid design. However, they resize as per your screen measurements and can easily adapt thanks to its relative units (percentages, em units) instead of pixels.
Flexible Media
Having a variety of media files on a website is great, but having them respond to various screen sizes is crucial. With the short attention span of web users today, a website with incoherent or pixelated media in the desktop or mobile versions is enough to spoil the entire browsing experience.
Media Queries
An essential feature of responsive websites. These queries help with collecting data that facilitate the design and adjustment processes of a website.
What Makes a Website Responsive?
According to Katrien De Graeve from Microsoft Magazine, there are three core features at the heart of any successful RWD:
Media queries and media query listeners.
A flexible grid-based layout that uses relative sizing.
Flexible images and media, through dynamic resizing or CSS.
De Graeve has also referred to an insightful article by Ethan Marcotte. It suggested an alternative solution to creating adaptive desktop and mobile web pages. His idea was to address the issue by using flexible and fluid layouts and images that automatically adapts to any screen.
Responsive Web Design in Action
Why Do Businesses Need Responsive Web Designs?
Why improve? Because responsive web design is the future of browsing. In a hectic world, consumers are looking for the easiest, most convenient websites to browse.
According to thebyte9, here are the advantages of having responsive web design:
Increasing your reach to tablet and mobile audiences
Improve sales and conversion rates
Consolidate analytics and reporting
Increase visibility in search engines
Save time and cost on mobile development
Less cost and time on-site management
Enhance user's offline browsing experience
More mobile traffic
Faster mobile development at lower costs
Plus, as noted on Mashable, author of Responsive Web Design Ethan Marcotte, states:  "Now more than ever, we're designing work meant to be viewed along a gradient of different experiences. Responsive web design offers us a way forward, finally allowing us to 'design for the ebb and flow of things.'"
How to Make Websites Mobile Friendly?
Consumers have become so used to time-efficient apps and websites that they will no longer put up with low quality web pages.
To steer clear of thus, businesses should try to follow it thoroughly to get the best results:
Responsive websites will guarantee fast performance for users and will avoid lags and bugs that could affect mobile user experiences.
Make Information Easy to Find
Think like a user, act as a provider. Customers are always on the move and are not willing to spend much time to find their desired information. By understanding the needs of the target audience, businesses are able to allocate proper research and attention to the most looked for information.
Avoid Using Flash Readers
According to an award-winning front-end developer, Simon Owen: "People used Flash because it could do things that HTML, CSS, and JavaScript couldn't do at the time."
However, now, times have changed and used flash could actually complicate having a user-friendly mobile experience.
Include Viewport Meta Tags
In the early 2000s, websites used to have definitive dimensions and scales regardless of the devices they were displayed on. Viewpoint meta tags simply give browser instructions on the best way to control web pages' dimensions and scaling. These dimensions vary on mobile phones or computer screens.
Turn On Autocorrect for Forms
Enabling autocorrect for forms will provide an easier, ultimately more user-friendly experience where visitors do not have to spend a lot of time typing on their tablets or phones.
Mind Your Button Sizes in Mobile Versions
Nothing is as irritating as minute buttons on mobile websites. Making sure that dimensions are comfortable on mobile screens is one of the key factors for successful user experience.
As stated, comfortable dimensions often go unnoticed. However these details might seem, they still do have a great impact on the overall user experience. Paying attention to readability and clarity of keywords is essential.
Use Compressed CSS and Images
Compressing CSS and images enables websites to load faster. Simply explained: because compressing removes whitespace, combines files and shortens common programming schemes.
Thus, a better mobile user experience.
CSS and compressed images enable website owners to better control their visuals.
Responsive Web Design Examples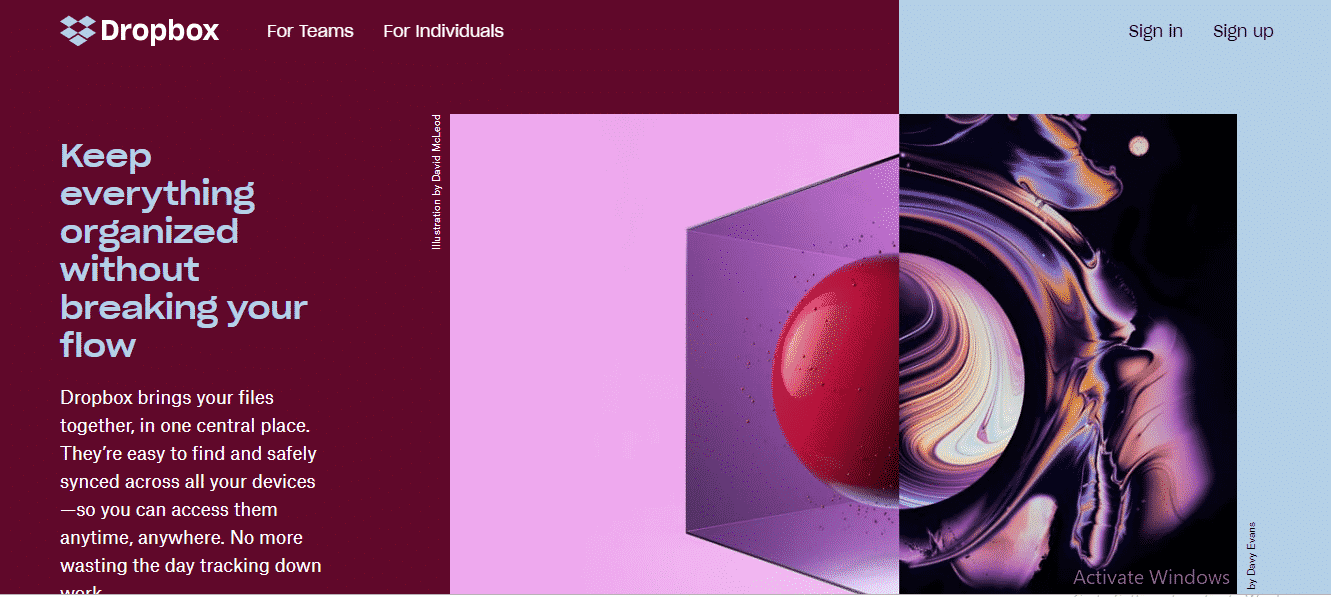 Fluid grids and flexible visuals are the heart and soul of any brilliant responsive website, and Dropbox has excelled in both. The website's images change with orientations and the font colour shift to complement the background colours.
In addition to its grids, Dropbox boasts a colour-popping, contemporary design. The website is highly interactive and doesn't run too slow, which is always a valuable asset.
The platform was built to foster creative collaborations, sharing files, presentations, sketches and more, and the website's responsiveness captures that ethos brilliantly.

Second on the list is Magic Leap's reactive website which is like no other!
The website tells a story in a way compelling visitors have to keep on scrolling. Consistent performance throughout various devices, as well as fast loading, have put Magic Leap on top of our list of examples.
This company represents what a great mix between advanced web developing, care for responsive designs, and stunning animation work can do.

Third stop, who doesn't like Slack? Or "Searchable Log of All Conversation and Knowledge". Another reason to love the website is how it seamlessly conforms regardless of the shape and size of your smart device.
Slack is renowned for its time-saving features and manageable accessibility on desktops, laptops, and smartphones alike.
Since Slack was designed to facilitate collaborative work and sharing between remote individuals it is essential that the website operates quickly on desktops and smartphones alike. The use of flexible media and fluid grids allowed Slack to be as convenient as it promises.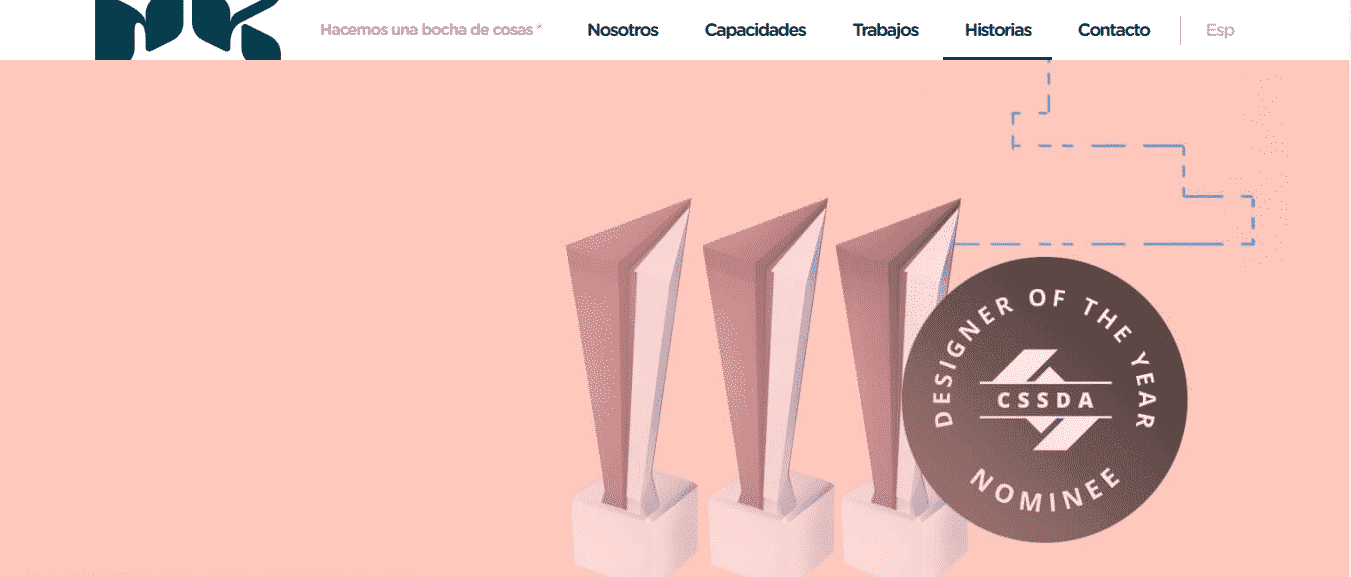 The design and branding agency based in Buenos Aires, Argentina, delivers outstanding quality of work that matches its stunningly responsive website.
The company definites itself through an aim to discover the essence of their clients and re-imagine their business.

Next, this San Francisco-based folk band has raised the bar for responsive websites Californication. The colourful and interactive website narrates the story of the band and the idea behind the songs in More Hazards latest album.
The band sets an exemplary model that is equally fascinating when accessed from a desktop, a laptop or a mobile phone.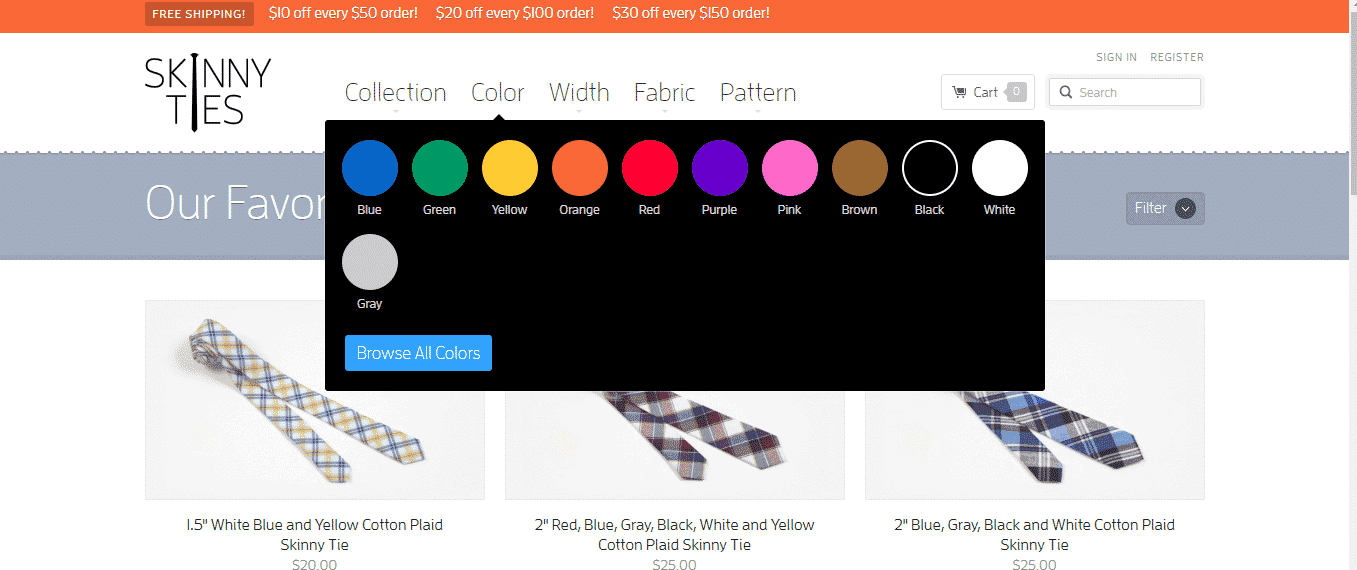 Finally, it's always better to know one thing and excel at it. A statement that is often popular in the fields of advertising and digital marketing. The family-run business, Skinny Ties, has just managed to achieve that.
The highly user-friendly website demonstrates how a typical online product purchasing should be. It's detailed, it's adaptive to mobile devices and most importantly, it's very illustrative.
More stunning examples for responsive web designs: 
Summary: The Importance of RWD
Since mobile accessibility and interactions are increasing exponentially with the advancements of smartphones and the growing need for time convenient devices, RWDs have become a key part of this new phenomenon.
The importance of responsiveness was endorsed by Google in 2015, now any website that doesn't render and interact well with various devices is failing miserably.
As illustrated in this article, having a perfectly functional responsive website can be summarised in having the following components; fluid grids, flexible media, media queries and dynamic resizing or CSS.
Having noted these points, businesses can guarantee an current, performing website that doesn't shift potential leads or consumers away.
Furthermore, developing a website that is as interactive on different devices such as  Dropbox, Magic Leap or Skinny Ties is something business owners should aspire to. Of course, the aforementioned six websites are not the only good examples to be found onliner.
In spite of their diverse fields, each one has managed to implement its vision and complement it with astounding responsiveness that welcomes potential customers into their website.
Good luck!