Belfast tourism is one of the most fascinating success stories of the modern business world in Northern Ireland.
In our latest Business Leaders episode, we learn and explore the local industry in what is now an award-winning destination, from Belfast tourism expert George Grimley.
George, who is the owner and Director of popular bus tour company Belfast City Sightseeing, gives us insights into the city's tourism industry and what his expectations are for the future. To discover more, check out our full interview with George below, or read on for the highlights.
Unique Insights into Belfast Tourism
George began by revealing a surprising aspect of Belfast's tour industry: that local people can, at times, form a large section of tourism customers and can be some of the most rewarding tour participants.
"There's nothing more rewarding for a tour guide than someone local saying they discovered something they didn't know about.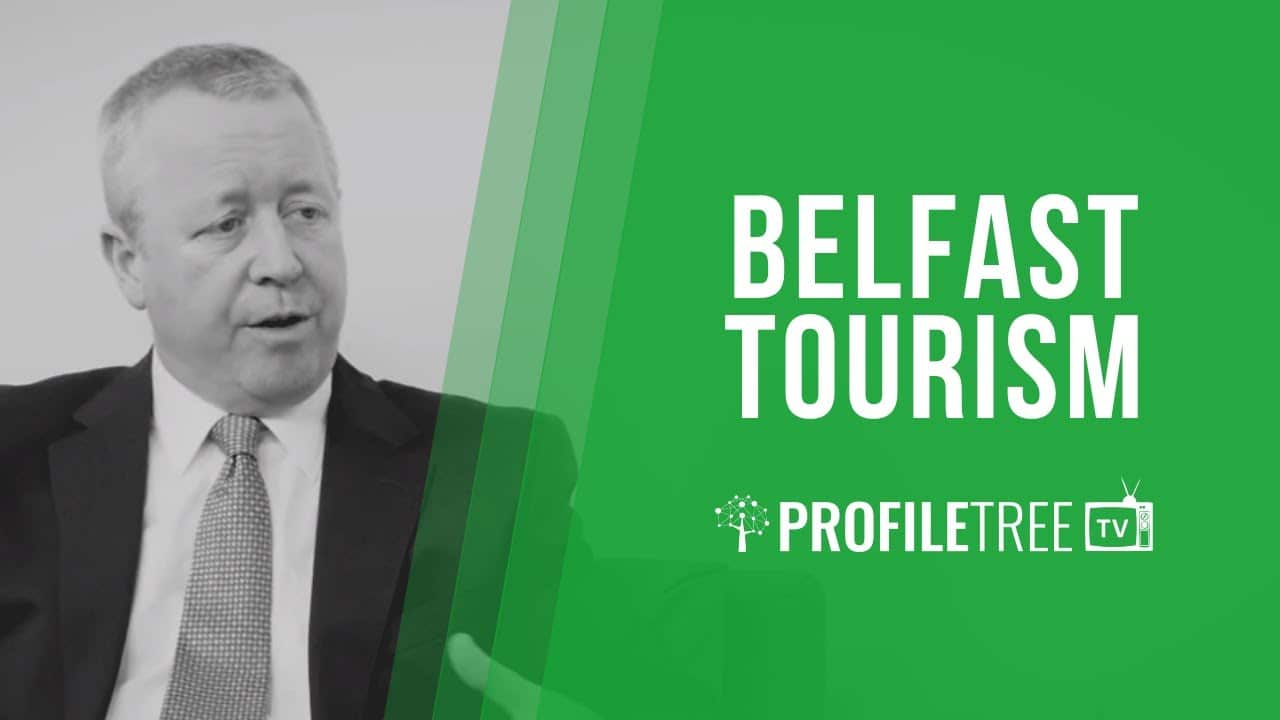 "At Christmas time you get a lot of locals because they have visitors, including family and friends, who may have been away for several years."
George explained that, although tourism in Belfast has seen a rapid increase in popularity in recent years, Belfast City Sightseeing is far from new.
"The brand has been in Belfast since 2002 – but we took it over in 2010. Belfast was still emerging and we were still building our tourism.
"We had two buses and were operating every hour or every hour and a half. That was enough at that time."
But with high popularity, comes high demand. Belfast City Sightseeing's progress has seen it go only from strength to strength.
"Things changed very quickly, we're up to a fleet of 13 double-deckers now and even then we struggle during summer with capacity."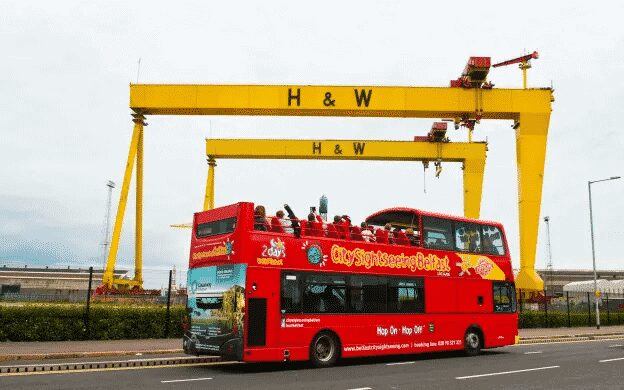 The Future of Tourism
Does the future for tourism in Belfast look even better than the huge expansion the sector has seen from 2010? George commented that this is "most definitely" the case, citing "the amount of demand coming from all over the world" and rising number of cruise ships visiting Belfast.
"In 2010 there were 35 cruise ships, in 2018 there were 118, in 2019 there were 150 booked in. Belfast is very much on the tourism map."
To stay ready for the influx of tourists keen to see the best of Northern Ireland, City Sightseeing Belfast have responded with not just tours of Belfast – but visits to popular locations far from the city too.
"We offer as much as we can, it's not just city tours, as we also do day tours to the Giant's Causeway, and we do daily Game of Thrones tours.
"The demand is incredible, it has even become all year round now."
The company also works to make sure it can keep even more tours on the road throughout every season, with unique tour products such as Santa buses and Halloween tours.
Belfast City Sightseeing, who employ 70 people with an additional 30 during summer, can also provide guides to join coach tours. These are often brought into Belfast by businesses from outside Northern Ireland.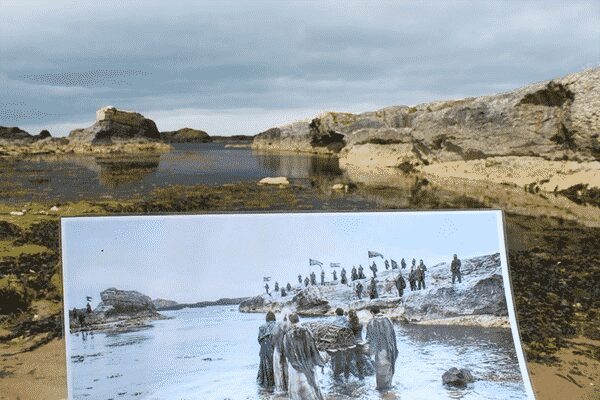 George's Career in the Tourism Industry
How, then, did George become involved in this booming local tourism sector? His journey began with Translink (Northern Ireland's public transport operator) where he was a bus driver for 15 years.
"A lot of people don't realise that Translink were the first to do the city tours, they started going into the tour industry in around 1995.
"I did that for a few years and, in 2002, City Sightseeing came in. I enjoyed what I was doing, it was great to be talking to people from all around the world.
He joined City Sightseeing in 2003, and when the company went out of business in 2010, George was lucky enough to be offered the franchise.
"In 2012 we won the tender to open the Crumlin Road Gaol. We did that for two years before we sold it on, and then became involved in a coach company, which has evolved. We also became involved in a golf transport company as well as becoming owners of Irish Tour Tickets, giving us a shop in the city centre and a focal one-stop point for the customers."
With hotel room capacity climbing very quickly, and major events being held in Northern Ireland on a regular basis, George again emphasised that tourism in Belfast and beyond has a bright future ahead.
"I think it will, by nature, get a lot bigger. They've just added 1,300 hotel rooms and they'll have to be filled.
"Plus you've got large events coming to Belfast, like The Open, and we're already booked up for those."
To find out more about Belfast's tourism sector, check out our full interview with George. Or to book a tour with Belfast City Sightseeing, visit the official website.
Become a Part of Our Business Leaders Series
Interested in featuring on our Business Leaders series? In our acclaimed series, we share amazing advice, tips and stories from business owners, managers and senior leaders.
From growing your business to looking after your staff, new industry insights and innovative ideas – we cover everything to inspire professionals across all sectors. If you want to become a part of it, simply drop us a message.