Is Pinterest marketing missing from your business strategies? It might be a lower-profile platform with less obvious benefits for business, but it could still deserve a closer look. As a platform, 
Pinterest
's arrival took place in 2010 with three co-founders; Ben Silbermann, Evan Sharp and Paul Sciarra. Their idea? To create something they "thought was useful and that a few other people would find useful, too". They began with the concept of creating a tool to help people collect things they are passionate about online. Soon, Pinterest turned in much more than just a bookmarking platform. Users turn to Pinterest for inspiration and brainstorming. User find the answers to everyday questions such as "What should I cook?" and "What should I wear?" Meanwhile, users find inspiration for bigger decisions like tattoo designs and home decoration ideas. Could this be the 
ideal platform
 for promoting your business? Read on…
What is Pinterest?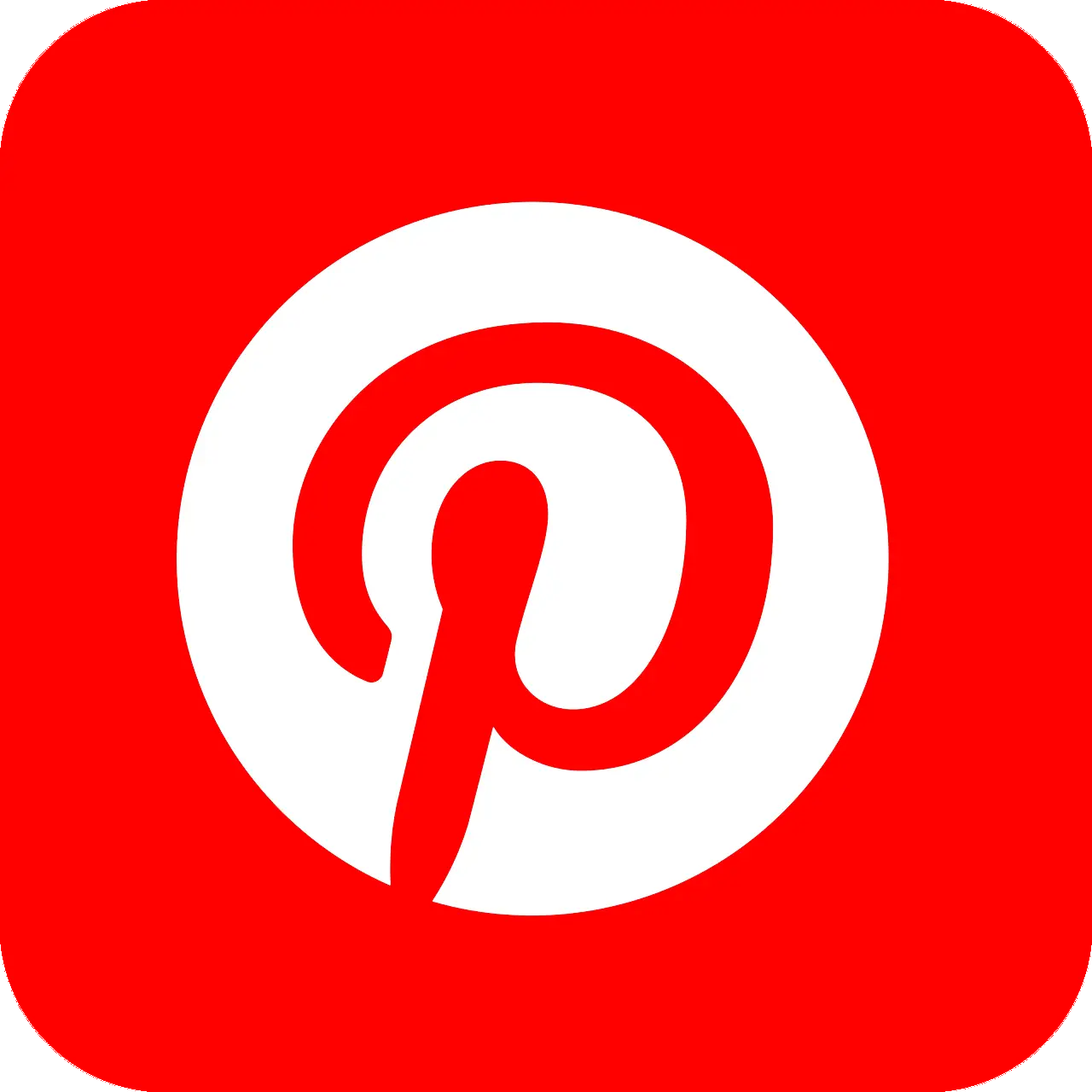 The idea behind Pinterest is revealed in the name: pins, and interests.
Pinterest 
is a visual social media platform for bookmarking sites and content of interest to individual users. Users consider this platform as an online scrapbook to collect and categorise photos, articles, GIFs and other forms of content. However, Pinterest is not just a source of inspiration for users. It is also considered a channel of vast information to obtain or share. For businesses, it is also used for Pinterest business marketing. According to one of the co-founders of Pinterest, Evan Sharp: "Pinterest is far more than a social media network, where you simply hang out and chat. It is a dream catcher, assisting you on future planning. With loads of ideas, activities, and advice in one place, you can make your dreams come true, turning thoughts into reality." With Pinterest business marketing, more and more businesses are providing their users with the chance to pin content from their websites. This allows users to bookmark a specific image or content to return to or share with their followers, increasing awareness. Many of the images saved on Pinterest are clickable and open in a new tab to the original web page where they were found; thus, increasing traffic to websites. This is the main idea of Pinterest business marketing. Pinterest is also a social network, just like any other, where users interact. They engage with each other through liking, commenting, re-saving each other's content and private messaging each other. It is completely free to use, needing only a free account.
What is the Point of Pinterest?
Marketers and business owners typically don't consider Pinterest a first port of call when it comes to marketing, but Pinterest business marketing has its benefits. Your Pinterest business marketing profile can make the difference to your business by increasing traffic and awareness. This social media platform is currently a fast growing social media network among users, so Pinterest business marketing is all about having a platform that allows you to showcase your business and products; it allows you to promote to a wide audience with various interests and different buying habits. This gives you the opportunity to demonstrate your expertise and credibility while expanding your horizon to new areas. By adding valued content, you can attract new customers and increase your appeal to existing customers for Pinterest business marketing. Simply posting a great blog post on your website is no longer enough to generate traffic to your website. Marketers create extensive 
social media strategies
 with marketing goals of brand awareness, website traffic, and lead generation. For your Pinterest business marketing, it can be simple as posting a pin on Pinterest to a board that redirects. Instead of people finding your website, being visible on Pinterest gives you additional potential touch points. Pinterest provides you with back links to your website, a crucial SEO ranking signal, and it'll also increase your visibility. Place your most popular boards at the top of the screen, so that people can locate it immediately. If you want to drive traffic to specific posts from Pinterest, don't make people have to dig for them. You can rearrange boards by clicking and dragging on them, so you can change them out as necessary.
Who is Using Pinterest?
According to 
Omnicore
, the total number of active users on Pinterest is an impressive 250 million every month. Firstly, a break down the audience that you can reach through Pinterest business marketing. About 81% of Pinterest users are females with the largest age group between the age of 18 to 29. The median age of a user is 40, however, most active pinners are below 40. The most popular categories for the female demographic are recipes, shopping and hobbies. For Pinterest business marketing purposes, 40% of new signups are men though the they account for 7% of total pins. The most popular categories for the male demographic are "Food & Drink & Technology". The average time spent on Pinterest per visit is 14.2 minutes, leading to over 5% of all referral traffic to websites. Pinterest said 80% of its users' access Pinterest through a mobile device. Secondly, the engagement of the website with Pinterest business marketing. About 175 billion Pinterest pins and 3 billion boards (and still growing) are available for viewing to all these users. The total number of Pinterest users who save shopping pins on boards daily is about 2 million. Two-thirds of pins represent brands and products. 87% of Pinners have purchased a product because of Pinterest. 93% of active pinners said they use Pinterest to plan for purchases. Due to Pinterest business marketing, 50% of users have made a purchase after seeing a promoted pin. Promoted pins are repined an average of 11 times per advertisement.
Pinterest History and Terminology
At Pinterest's launch, it was opened to 5,000 members. The user base was a slow growth as the founders and their team enhanced and adjusted UI and UX. It, now, has a very slick user interface, smooth accessible UX and strong revenue model for Pinterest business marketing. By 2011, Pinterest began its journey to success and by 2014, the site had 70 million unique visitors. There were only a small number of advertisers interested in Pinterest business marketing, including Kraft, Nestle and Gap, to begin.Eventually, Pinterest received $700 million in venture capital in 2018. Today, Pinterest is valued in the market for approximately $15 billion. But to better understand Pinterest and its users, you must learn the terminology that comes with it. The terms below are used to describe actions with the platform for Pinterest business marketing.
Pin:
A bookmark of content on a designated Pinterest board
Board:
A place for where you can collect your pins, usually for organisation purposes
Re-pin:
A pin that is shared to other followers
Pinner:
A Pinterest user
Rich Pins:
Pins that allow you (for Pinterest business marketing) to add details to your pin for your followers to view
Promoted Pins:
Pins that are purchased by business marketers and business owners to increase traffic to websites for Pinterest business marketing.
Buy-able Pins:
Pins that allow users to purchase product within the Pinterest mobile app.
Pin-code:
By scanning your Pin-code, users are directed straight to your Pinterest content.
Mention:
Just like Facebook, a pinner can mention a fellow pinner to a certain pin for personal sharing
Follow:
this term has a couple of meanings. Firstly, a pinner can follow another pinner, seeing all the updates the followed makes. Secondly, a pinner can follow a board of interest without having to follow a pinner.
The Benefits of Pinterest
Pinterest is the ideal social media platform to showcase your products or services for Pinterest business marketing. Most Pinterest users looking for new products and having your product showcase will put your business in the running. Pinterest makes it simple to reach your target market and build your community through categorising your products and services. This help your pinners navigate through your portfolio with ease, finding exactly what they are looking for without any hassle. Users can search content by category, which helps users who are interested in your business category come across your brand. The most popular categories on Pinterest are lifestyle and health for women and technology and fitness for men. The search box is one of the most used features on Pinterest. To make sure your account, Pins and Pin-boards are seen (and clicked) you need to optimise them for top keywords. And Pinterest boards are even show in search engines like Google. Just like other social media networks, your Pinterest business marketing content should showcase your brand. However, it shouldn't be the only thing on your profile. You should make your profile the hub of useful information related to your brand. Your followers should turn to your Pinterest business marketing content for expert information on anything related to your business. Another way to build your corporate identity with your Pinterest business marketing is exposing your audience to the brand's personality. This makes your audience understand your brand better. For example, let's say your Pinterest account is for a spa. Along with pinning images of your services and facilities, create boards about wellness and health promoting your personality and values.
The Drawbacks of Pinterest
One of the disadvantages of Pinterest business marketing is the upkeep of your profile. In the beginning, the average Pinterest business marketing account needs to share between 5-20 pins per day to get noticed. That can be the case for every single board. So, if you have 5 boards, that's 100 potential pins per day that may be required. Those numbers could less once your Pinterest business marketing profile is a success but, the beginning is time consuming. You might want to have an expert handling your Pinterest business marketing to have a good flow of on-brand creativity. Your content also may go to places you didn't expect it to go, which is not always a good thing. For example, your brand may promote environmental benefits. Your pins get shared on other brands or followers who don't share the same beliefs. Like other social media platforms, there is always a chance of some backlash that is out of your control. Pinterest is mostly known as a lifestyle social network with audiences looking for recipes, Do-It-Yourself, and fashion. This means that most of your target audience will be women, limiting your audience. Another downfall to Pinterest is spam. Some users of other social media platforms believe that Pinterest is more spam than actual shareable, informative content. Pinterest business marketing is all about balance which means you need to find the right amount without bombarding the pinners. Being an image-based platform, the visual can be both an advantage and disadvantage. If your visual is unappealing to users, your pins will not be clicked on. In this aspect, it all depends on your creativity and adaption.
How to Use Pinterest Business Marketing?
Pinterest for Business
 offers types of ads to promote your business, Rich Pins, Promoted Pins, and Buy-able Pins. Pinterest business marketing ads help you reach people while they actively decide what to do or buy next. These ads are part of the native experience and look like regular Pins. You only pay to have them seen by more people. With Pinterest business marketing Ads, you can set marketing goal of building awareness, drive traffic, and grow sales. Rich Pins are enhanced pins that use more keywords from your site.They provide insightful information your pinners will find when they click on it. These types of pins receive more traffic from users as they get the information they need. Promoted Pins don't interrupt or distract Pinners. They make Pinterest better, because they help people find new products and ideas. 73% of Pinners say that content from brands makes Pinterest more useful with this type of Pinterest business marketing ad. Buy-able pins enable users to purchase directly off a pin, without ever leaving Pinterest. As users are browsing Pinterest, creating wish lists and getting ideas.They can see a product, the price, and purchase it all with a few quick clicks on their mobile device.
How Can Pinterest Help Your Business?
Pinterest business marketing is a great source of back links for your website. It is one of the most efficient social networks at generating traffic to your website. Pinterest is much more niche-specific than social media platforms like Twitter and LinkedIn. No matter your niche, whether it's general or hyper-specific, you can use Pinterest for 
social media marketing
. Pinterest search drives millions of visits to other sites through referral traffic. Every time someone saves your Pin their followers will see it too, exposing it to more people with similar interests. That means more than just your followers will see your Pins.This making Pinterest business marketing a great place for new customers to discover your brand and products. The key to generating traffic on Pinterest business marketing is getting your images pinned by other Pinterest users. Re-pins spread the word and increase the visibility of your pin and of your business; this generates an increase your brand's reach and helps organically grow your audience within your target market. And the greatest part of Pinterest business marketing? Most of the work is done for you by other users; it's estimated that 80% of pins on Pinterest are re-pins. That means that every time your pin is re-pinned or liked, additional inbound links to your website are created. Having reputable inbound links is a big benefit for SEO as it demonstrates your credibility to Google; resulting in a better ranking for your site. Increase traffic with Pinterest business marketing, the best practice is to add tags, so customers can search for you. More than anything else, great content will help you reach your goal. Pins with tasteful branding and engaging imagery appeal to Pinners. Descriptions that try to anticipate what Pinners might be looking for will be easier to search.
Pinterest Business Marketing on Mobile
Mobile marketing is a multi-channel, digital marketing strategy aimed at reaching a target audience; whether on their smartphones, and tablets via websites, email,social media, and apps. Mobile marketing is changing the way people engage with brands and companies online. With everything being transferred to mobile devices, Pinterest business marketing is the new face of Pinterest business marketing. Every brand and organisation is likely to be developing unique mobile marketing strategy based on the industry and target audience. Mobile technology is all about customisation and keeping it personal, which means mobile marketing is, too. Pinterest business marketing on its mobile app has increase since the app was released.It has become a staple to social media plans. According to Everypost.me, about 75% of all daily Pinterest traffic comes from the mobile app. Nearly 50% of all social media sharing on iPad comes from Pinterest. This makes Pinterest business marketing on their mobile app prime real estate. The number of new mobile visitors Pinterest sent to retailers increased up to 46%. By having a mobile responsive website to guarantee the best user experience on the Pinterest mobile app.Mobile version of your website gets better conversion rates. Check out your Pin on mobile to make sure the message is easy to digest. The text should be legible in the desktop feed as well as on smaller, mobile formats. The ideal aspect ratio for a vertical Pin is 2:3—600px wide x 900px high, according to Pinterest. With Pinterest business marketing in mobile, it is best to utilize video Pins to bring your ideas to life. Video content on Pinterest can be an incredible way to bring your ideas to life with motion and sound. These videos are best viewed on the mobile app; thus, a great way to promote your business through Pinterest business marketing mobile.
Digital Analytics
Digital analytics
 provides businesses insight on understanding how your 
website
, app or social media profiles are received. It allows the analysis of your customers behaviour and optimise your content for a higher Return-Of-Investment and business performance. "Digital analytics covers the measurement, analysis, visualization and interpretation of digital data illustrating user behavior on websites, mobile sites and mobile applications", according to 
At Internet
. With Pinterest business marketing, you are guaranteed to see a spike in your digital analytics. Remember, Pinterest is a social network, not a billboard. If you want people to engage with your Pins, you'll need to be engaged yourself. Another way to improve your digital analytics is by integrating Pinterest with your website,and any social media platform. Why is this a must for your Pinterest business marketing? Because it enables users to post new pins to their feeds automatically, for others to see. You will be bridging your Pinterest business marketing with other social media marketing platforms. You will be connecting with followers from every platform, growing your community every day. There are other analytics tools that can simplify and combine the scoop of social media analytics; such as Facebook business marketing and Pinterest business marketing. Some of the analytics tools allow you to promote pins within it as well as monitor their progress. As for designs to your pin, Canva has templates for various social media image templates; meaning you'll never get an image size wrong again. It also has a content inspiration section featuring and a set of 30 tutorials to help a design beginner. The tool is free.
Pinterest Analytics
Pinterest business marketing is about creating compelling content and monitoring its progress. With Pinterest Analytics, you can monitor results of each pin posted and adjust your 
social media marketing strategy
 accordingly. The best practice for Pinterest business marketing is to keep an eye daily and make changes for improvement. Pinterest Analytics provides essential information on what content works for your business and customers for Pinterest business marketing. This allows you to alter and improve your content for better returns and 
conversions rate
 over real-time. You can see which pins are most popular and bring in the most Return-Of-Investment, permitting you to mimic results. These statistics are also vital for better understanding your audience and discovering new customers for Pinterest business marketing. You can see which boards your pins are included in and understand how users think about your business. With information on your demographic and their interests, you can customize your Pinterest business marketing. You can to broaden your audience scoop and re-position your business. You can also cater to your current target audience with more customized content. Here are some key metrics you'll find in your Pinterest Analytics account:
Impressions:
The number of times a Pin showed up in the Home Feed, search results, and category feeds.
Re-pins:
The number of times someone saved your Pin to one of their boards.
Clicks:
The number of clicks to your website from Pins on your profile.
Average monthly viewers:
The average number of people who see your Pins.
Average monthly engaged:
The average number of people who act on your Pins (either through Re-pinning or Clicking).
Pinterest Designs: Make Sure You Look Your Best
Visuals play a dynamic role in Pinterest business marketing which is why you need to use high quality images. Nowadays, stock photography is out, and customised images are in. From Pinterest recommendations, your pins should be three things for them to be noticed. They should be informative, appealing and actionable for Pinterest business marketing. Your designs will help your business stand out amid all the content. So, when create graphic designs, keep in mind that images without faces receive 23% more engagement than those with faces. According to 
Curalate
, pins with a more simplified design receive better traffic than designs with complicated background designs. This makes it easy on the viewers eyes who are both on their laptops and their mobiles. Another tactic is using strong typography when it comes to Pinterest business marketing. By adding simple or bold typography to your designs, your pinners will have all the information they might need; to decide on interacting with your content. Also, make sure that the text on your designs are readable for both the desktop and mobile app. Colour psychology plays a major role in the appeal of your Pinterest designs. Red and orange coloured Pins get twice as many Re-pins than images that are blue or multiple dominant colours, too. Colour contrast is another good practice to incorporate, because it makes your images more visibly appealing and easy to read. Colour can be vital to your Pin's success, so some research on the emotion of colour. You'll see a major change in your Pinterest business marketing. Pins that feature multiple products generally get 30% higher click through rates and 20% higher checkouts.
Pinterest Content: Make The Most of It
Unlike other social media platforms centred on followers, Pinterest business marketing is all about the content. Pinterest users are interested in finding the specific content, sharing with a small group of followers, or browsing for inspiration. Obviously, Pinterest business marketing is focused on visual and image content. However, pinners are also concerned about the content they are reading so don't forget the words. The description on each pin should specify to exactly what the user will get. By clicking through to the linked content, they are redirected to your business website. Keywords are an important aid for your pins to be searchable, leading your reach and traffic to increase. The key is to be helpful and informative when creating the description rather than engage in keyword stuffing. It can affect your Pinterest business marketing. The description is also a way for users to search interests since Pinterest algorithm can't read text within the images. Pinterest suggest longer descriptions as they are more likely to get Re-pin so, aim for a description of 300 characters. 75-100 characters show in your pin description on grid view -on a board or feed- so don't prolong the lead. Put the most important keyword in the start of your description for Pinterest business marketing. Adding a call to action to your description provides a direction you want your customers to take, benefiting both parties. Most importantly, every pin must be linked to a web page, providing more information. By adding a link, you are also using Pinterest business marketing to increase website traffic and 
conversions
. Important note: Hashtag don't work on Pinterest.
When to Post Your Pins
With Pinterest business marketing, there are several tips to increase the engagement on your pins and getting the maximum reach. First, Pinterest recommends that you pin once or more per day during the peak. If you are planning on posting several pins, it is best to spread them out throughout the week.; and even having several pins on the same day. If there is a special occasion or holiday, you should plan ahead of time and start posting about 45 days in advance. This way your content will be seen before the holidays and can carry the action from your Pinterest business marketing. The peak for posting throughout the year are the weekends, Saturday and Sunday, at 8pm to 11pm. If you're to post during the week, don't post during working hours as most users can't to see your content. However, if you must post during the day, the preferred time for posting would be during 2pm to 4pm. During the week, it is best to post about trending topics such as, food, arts and craft, clothes, and health. Second, consistency is vital for your Pinterest business marketing. Pinner are constantly looking for the next best thing and it's superlative for your Pinterest business marketing to provide. Staying relevant and visible is what keeps your Pinterest presence known. This might seem like a daunting task to you but, with 
digital marketing tools 
such as 
Hootsuite
. You can automate your Pinterest business marketing pin posting without jeopardising your progress.
Tailwind 
has a built-in feature called Smart-Schedule that helps you Pin when you're most likely to get engagement. Smart-Schedule suggests the best times to post based on your industry, your account, and the activity on your Pins.
Best Practices for Pinterest Business Marketing
Adding save buttons to your site gives your audience the medium to act on your content. Adding a save button to your website allows people to Pin your content with just a click; even if they don't have the Pinterest browser button installed.It is logical that doing so can quintuple the amount of content Pinners save from your site. You have the option of choosing to use automatic buttons such as clickable Pinterest Save buttons or hover buttons. A clickable save button appears on every image on your website and once saved onto a board, pinner can return to it. A hover button will appear only when a user hovers over an image. They can then save the image to their profiles. Another practice to pick up for Pinterest business marketing is being a follower. The act of following your users and their board can go a long way. Connecting with relevant users will help you build a community around your industry and your brand. A simple and easy practice for Pinterest business marketing that you should apply is having a complete and optimised About section; including keywords in your description and links to your website. This way your audience has all the information they might need on your profile while also branching out to SEO. Pin-codes are also a tactic for improvement to your Pinterest business marketing help people find your brand or products on Pinterest; based on things they see offline.
Finally: Some Things to know about Pinterest Business Marketing
Profile images: 165 x 165 pixels. Pins in feed: 238 pixels x adjusted to height. Expanded pin size: 735 pixels x adjusted to height. Pin boards complete size: 238 x 284 pixels. Cover image: 217 x 146 pixels. Tiny thumbnails: 51 x 51 pixels.