This week saw the launch of Instagram Live Rooms, an exciting new feature built to reinvent the way users collaborate and entertain in real-time. This recent addition allows users to add
up to three guests
when they go live to their followers. This is two more than the previous limit, where users could only host Instagram Live videos as a pair. Live Rooms comes swiftly after Twitter's launch of 'Spaces', which is essentially a Clubhouse-like voice chat room. However – Instagram Live Rooms differs from Spaces and
Clubhouse
. Where the others are audio-only, Live Rooms does not have this restriction. Instead, Instagram has upped its interactivity by making Live Rooms video-focused. Boasting more content versatility, rather than simply podcast-style material.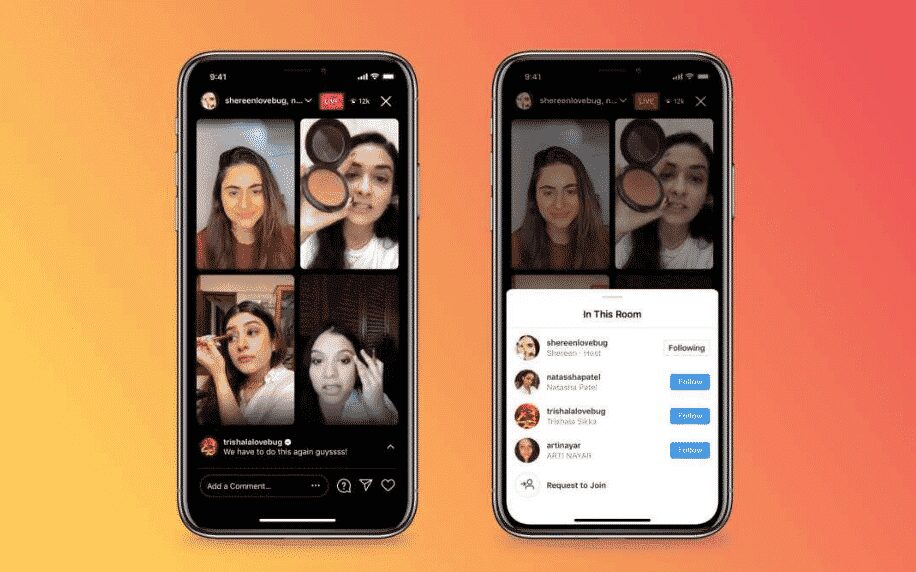 According to
Instagram
, Live Rooms offers many opportunities for creators to take advantage of, including:
Starting a talk show;
Hosting a jam session;
Co-creating with other artists;
Presenting Q&As;
Doing demonstrations or cook-alongs;
Creating tutorials or masterclasses;
Or simply hanging out with more friends in a fun, unique way.
With this new update, comes many benefits for creators – whether they be individuals, or businesses. Live Rooms offers a fantastic chance to:
Provide more engaging content;
Instantly notify followers;
Increase reach;
Connect directly with other audiences;
As well as enhance relevance and relationships online.
But, the most important benefit to come out of Live Rooms, is Instagram's desire to help creators earn more money. As stated by the Facebook-owned network, Live Rooms gives users "more ways to build a business". How? Live Rooms viewers can purchase badges for their favourite creators to show their support. They can also use other interactive features like Shopping and Live Fundraisers, too. We expect that once the feature is more established, more monetisation opportunities will be rolled out.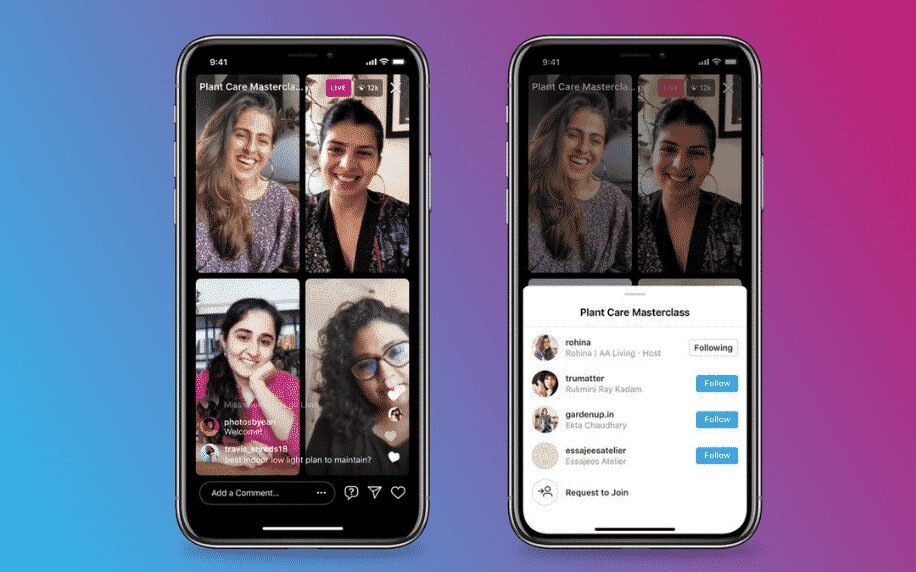 Since the beginning of the
COVID-19
pandemic, many people have taken to online platforms such as Instagram to unleash their creativity and – most importantly – kill time and boredom. Over the past year, Instagram Live has hosted many important moments – ranging from entertaining to educational. Including: informative talks about modern science and COVID-19 guidelines, interviews with celebrities, and record-breaking rap battles. Now that Instagram Live has diversified, it will be interesting to see what more creativity comes out of this newly-extended version. If you have more questions about Live Rooms, or want more ideas about how you can use it, simply drop the ProfileTree team a
message
to have a chat!