If you're building out a campaign and want to know more about influencer evaluation, you absolutely need to read this guide. Set 10 minutes aside, and let's explore how you can work with social media influencers.
There's a very good reason to have a plan in place to collaborate with influencers.
WHAT is it?
Google trends will tell you. Massive growth appears in search traffic for influencer campaigns and marketing.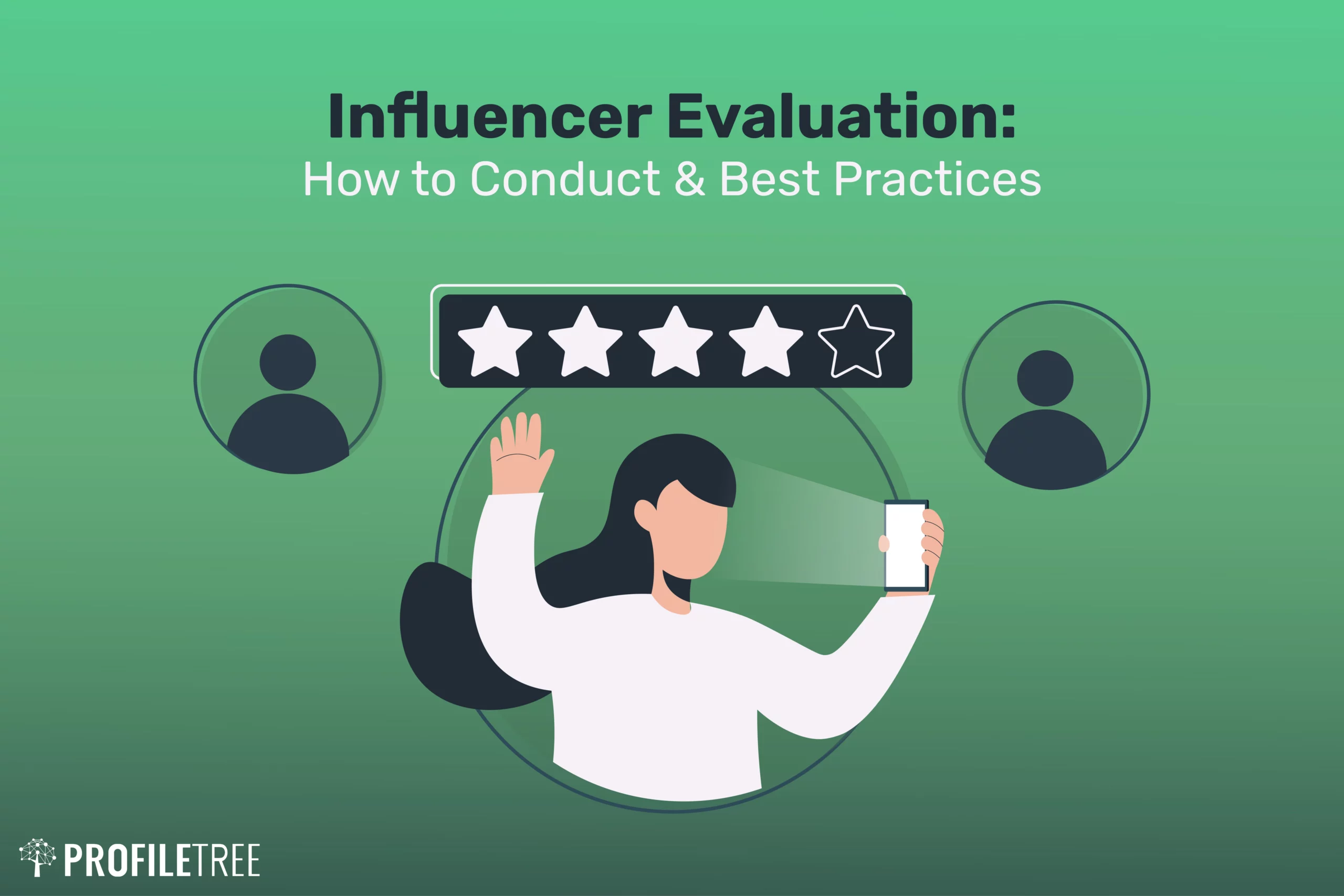 And later on, we will show you more reasons!
A couple of years ago, we were training a group of marketers about influencer marketing. Their main concern was influencer evaluation.
But… the problem was that they had been working with influencers for millions of years. So it was kind of "that's too late, baby!"
Look: how can you pay for influencers if you can't evaluate the value they will bring to your brand— how much are they worth?
Also, there were others who needed help finding influencers! They thought these people might be a good representative for their campaigns once the influencers found them.
Well, it doesn't work like that!
You can successfully work with influencers, but it requires a significant amount of time and works upfront.
Unlike other typical marketing campaigns, influencer marketing brings additional complexity. Get it right. Well, you have a highly glorious marketing campaign. Get it wrong. Then, it's a dud!
When measuring the ROI of influencer activity, you need to assess its performance.
As a speciality social media marketing company, we have numerous methods of influencer evaluation during all stages of a campaign.
Indeed, thinking of an influencer program can be a smart move to promote your brand. If you're working or intend to work with influencers, this article answers all your questions.
Most Important Criteria for Influencer Evaluation
To evaluate any influencer performance, you need specific KPIs throughout this process.
Continue reading, and you'll be acknowledged with many tips and criteria from our experts that we provide our clients at the end of each campaign.
Check Posts Engagement and Impressions
To test influencer evaluation, you need to check out their number of followers and average engagement rate per post.
Doing this will let you know the potential number of people you would reach.
Creating a successful influencer campaign starts with filtering the right person.
Sometimes, it takes work to access and manage this data when choosing influencers. Maybe they refuse to provide you with their insights when you want to collaborate with social media bloggers.
In such cases, you need to use a platform for influencer marketing to explore a complete set of influencer profile data, the location of their followers and the age range. Additionally, you need to have a look at all the insights to choose the right two or more influencers.
Many unique tools are out there, but for more accurate data to detect fake followers, use Influence4You.   
Also, you will gather information about engagement rate, audience quality, annual growth and much more, depending on visuals and statistics.
With the help of this platform, you can easily create an influencer campaign and examine the effectiveness of the various campaigns you're managing with different bloggers under one roof.
Checklist:
Number of new subscribers on your business account
Increase in no. of followers
No. of impressions
The overall reach of any publication
Increase in website traffic
Ask for Portfolio
Before communicating with any influencers, it's important to search for a media kit or portfolio the see creative strategies they offer. That will help with not only picking the best match but also with influencer evaluation and determining how much you should invest.
This portfolio should include testimonies and feedback from brand investors for review.
Checklist:
Previous case studies
Feedback from other brands regarding performance
Type of customers the influencer attract
Estimate the Value
Choose the influencer that has consistently posted similar visuals, values, and voice as your brand, and these elements should be continuously used across their online presence. Like a standard company, social media influencers must set up consistent branding to effectively share messages with their audience.
Moreover, influencers with inconsistent branding tend to lose their position and have a more significant turnover in followers, lower overall engagement, and less loyalty.
Checklist:
Analysis of the influencers' accounts
Pay attention to their branding image
Check their tone of voice
Test Website Authority
You can find a lot of influencers that are very successful and influential on social but get no traffic on their website.
The ideal scenario is to find influencers powerfully influencer on both the web and social media.
If you want someone who has an influencer through their website, and that's what you're looking for, you should measure their website authority.
2 main options to know that:
Get access to their analytics
Relying on an SEO tool to review their website performance.
You can easily see the estimated overall website authority with many available tools.
Let's explain exactly how this works.
The authority of any website is calculated based on different ranking factors, and one of the primary metrics is the number of inbound links a website has.
The authority rank goes up if the website has many links from external, high-authority websites within a similar niche.
And when the authority score is high, it means it's typically easy to rank for content.
For more clarification, check this example.
Suppose you prefer to use Ahrefs Checker (a great tool) to assess a website authority of an influencer. In that case, you will get a certain score based on a ranking system created by Ashrefs based on the analysis of all sites indexed in the check tool (which are millions of websites, by the way).
Also, you will know the strength of the authority of the website home page (UR score), and it's ranked on a 1-100 scale.
The DR refers to the domain rank, an indicator of the website's authority measured by a 1-100 scale. It is estimated based on the number of other factors, such as backlinks to the site and its link profile.
Checklist:
Check website authority
Use different metrics to evaluate their website success
Know website traffic and the quality of this traffic
Know Influencers' Reach on Social Media Platforms
In this step, you need to know what's real and what's not. Don't be fixated on numbers only because reach doesn't equal influence. In other words, the back-reach doesn't mean influence (it seems I have said this before, buts it's worth repeating!)
Remember that influencers with huge followings may not get your brand the volume of engagement you need to accomplish or make an impact.
Why?
It's simple— because not all of their followers can see your content organically. As a result, the reach percentage sings widely, ranging from 1% for some social channels to 30% for others.
Reach is as important as your ROI and tricky as uncovering real influencers' insights.
While we're talking about reach as a measurement tool, we also strongly recommend avoiding using potential impressions because it's bogus!
Additionally, we encourage you to skip viral impressions— pure fiction! (the second generation of fake impressions!)
Even worse, max potential and viral impressions dramatically overstate the average generated impressions.
Don't for it. These figures are bloated—truly meaninglessly.
Instead, find a method of counting the most accurate impressions reflecting the actual view. You can even calculate it manually, like Carusele's True View Calcautor, to get a substantial reach when conducting influencer evaluation to uncover organic reach. 
Checklist:
Differentiate the real and fake reach
Use the right tool to reveal influencers' influence
Compare engagement, reach, and followers' numbers.
Define Conversion Rate
The KPI you will always ask your team to provide is the money which means conversion rate.
An influencer marketing campaign will help you increase website sales and visits. One way to track the conversion rate made from the influencer account is by creating a tracking link or a personalised promotional code for every influencer.
It will help you track every sale and measure the success and effectiveness of each collaboration.
If you intend to create something other than a particular promotional code, you can create a UTM tracker and share it with your influencers on their stories. It will let you know the campaign's updates and discover which influencers generate sales.
It's important to choose one of either two options to track and carry on an influencer evaluation to see your ROI.
Checklist:
Create a personalised promotional code for each influencer and campaign
Establish a tracker link to influencers
Have a Look at the Quality of Content on Social Media
Content is a major part of any influencer's journey. It's essential to take a close look at social media posts, comments, and replies on each platform to get insight into their type of audience and fan base.
After that, you need to determine whether that content style is good for the product and your brand offering.
Undoubtedly, an influencer campaign is only as good as the content. Influencers' content should align with your objectives, and if you want to write your campaign post and send it to the blogger to post, ask for that!
However, quality content is more than that.
Explore the type of content; is it thumb-stopping, informative, or aspirational? Does it make followers want to share? Is it high-quality?
Your process should be hands-on rather than something that can be standard. That's what ensures your campaign's success.
Checklist:
Review all content by your team before communicating with the influencer to ensure the brand guidelines are met, and your business image is appropriately represented.
Don't entirely depend on tools— instead, combine human measuring and observation with automation.
Uncover Influencers' Overexposure
We believe it's critical to avoid sponsorship spammers in this journey. Be aware of influencers who might have already partnered with your competitors— even indirect ones.
That creates unfavourable saturation where the ad doesn't resonate with the right audience and will be seen as untrusted or ingenuous.
Checklist:
Double-check your influencers' credibility and authenticity
Avoid overexposure to overrated influencers
Use a Good SEO Tool
Even if you've access to the influencer's analytics, you need to do work— review their perfume with an SEO tool. If you can't get the analytics, you have no choice but to use a third-party tool, SEO.
Hiring a digital marketing agency is only useful if you have the qualifications or time to perform an in-depth influencer evaluation with an SEO tool. 
Pro tip: SEO tools allow you to track and monitor keywords related to your brand or products. That helps you find influencers already talking about topics relevant to your brand.
Again, understanding the authority of a website is a superior high-level indicator of domain strength. It's ranked out of the 100, and after analysing a bunch of influencers' websites, you can find one that fits perfectly with your framework.
However, if you want to do some further SEO analysis of the influencer's site, you may need to look at things like:
What is the average number of shares for relevant articles?
Who has been linking to the website recently? (You want to find out who they associate themselves with.)
How many links did the influencers' websites earn from other authority sites?
Checklist:
Check who has the highest-ranked website, and why not collaborate with him
Use SEMRuch, a great SEO tool which provides you with a website authority ranking system.
Examples of Successful Influencer Marketing
After you have made an influencer evaluation and understood all metrics and criteria you should check before starting to collaborate with any blogger, let's see some brilliant examples you can get inspired by when designing your own.
For everyone who grew up in the early 2000s, you can relate to this one. But, then, the "Got Milk" campaign was ubiquitous. Posters, billboards, and TV ads were everywhere, featuring the most favourite stars and celebrities wearing the infamous white moustache made from milk.
Although the campaign had fallen out of fashion, it seems it had been coming back with a fresh look using a round of celebrities and influencers.
Partnered with NFL star Derrick Henry, making a fun Instagram spot where he is busting through supermarket shelves to chug down some milk. This tiny film depicted the power of milk, even for tough guys. 
Also, the brand partnered with a lot of online creators on Twitter and posted a colourful thread for National Milk day, where influencers showed off their favourite milk-based meals or snacks with an artistic shirt design.
Dior Campaign (67 Shades)
The 2020 Influencer Marketing Awards went to Dior, rewarded as the Gold Winner for the Best Beauty Campaign. The French giant company teamed with Buttermilk, the influencer marketing agency, to create this masterpiece.
The campaign was released to celebrate Dior's Forever Foundation's launch, which consisted of 67 unique foundation shades.
It aimed to bring global awareness of the new Dior product, showcasing the wide range of shades to all skin.
Plus, the company wanted to celebrate diversity through its foundation shades with an ambassador representing this concept.
Not just that, this awareness campaign wanted to create branded content appropriate for reusing on all of Dior's owned channels.
After conducting specific quantitative and qualitative research to set requirements, Buttermilk defined the influencer selection. The agency criteria included:
Proven past performance
High reach and engagement levels
Usually sharing beauty content, inspired and cosmetically-focused
Having a fan base interested in beauty
Located in key consumer territories and having followers in these locations
Metting authenticity tests
Creating content worth sharing on Dior's channels
Then the agency chose and worked with 67 influencers for this campaign— each one matched one of Dior's shades. Also, the influencers made one post per day for 67 consecutive days.
In turn, this campaign has reached nearly 2.66M!
How Can ProfileTree Help you?
We believe communications work best when associated with a good strategy and considered as part of the whole process. That's why our main concern is to connect the dots to finish an astonishing picture that awes everyone.
It doesn't mean other parts are any less significant. Instead, every one of our individual services introduces a genuine specialism.
Creating an effective influencer marketing strategy can be a game-changer as social media is a hangout for more than 2 billion users on the internet on a daily basis, where you can meet different ages, interests, and nationalities.
The probability that your client spends time now on Instagram, Facebook, TikTok or Youtube is very high. However, it doesn't seem very easy to convince your potential customers to buy from you in this highly competitive environment.
To see your product or service, you first need to learn how to reach your people and segregate your prospects from the crowd. Then, you need to appropriately decide on the "How", "What", and "When" to communicate to your audience.
That's our job.
In a nutshell, this is what we master in Profiletree. We know what it takes to bring the results you're dreaming of that matter most to your business performance.
Using various technical and artistic procedures and methodologies enables us to do so for you to archive your objectives because we believe that real results require a scientific and creative mindset.
Be our growth partner, and contact us now.