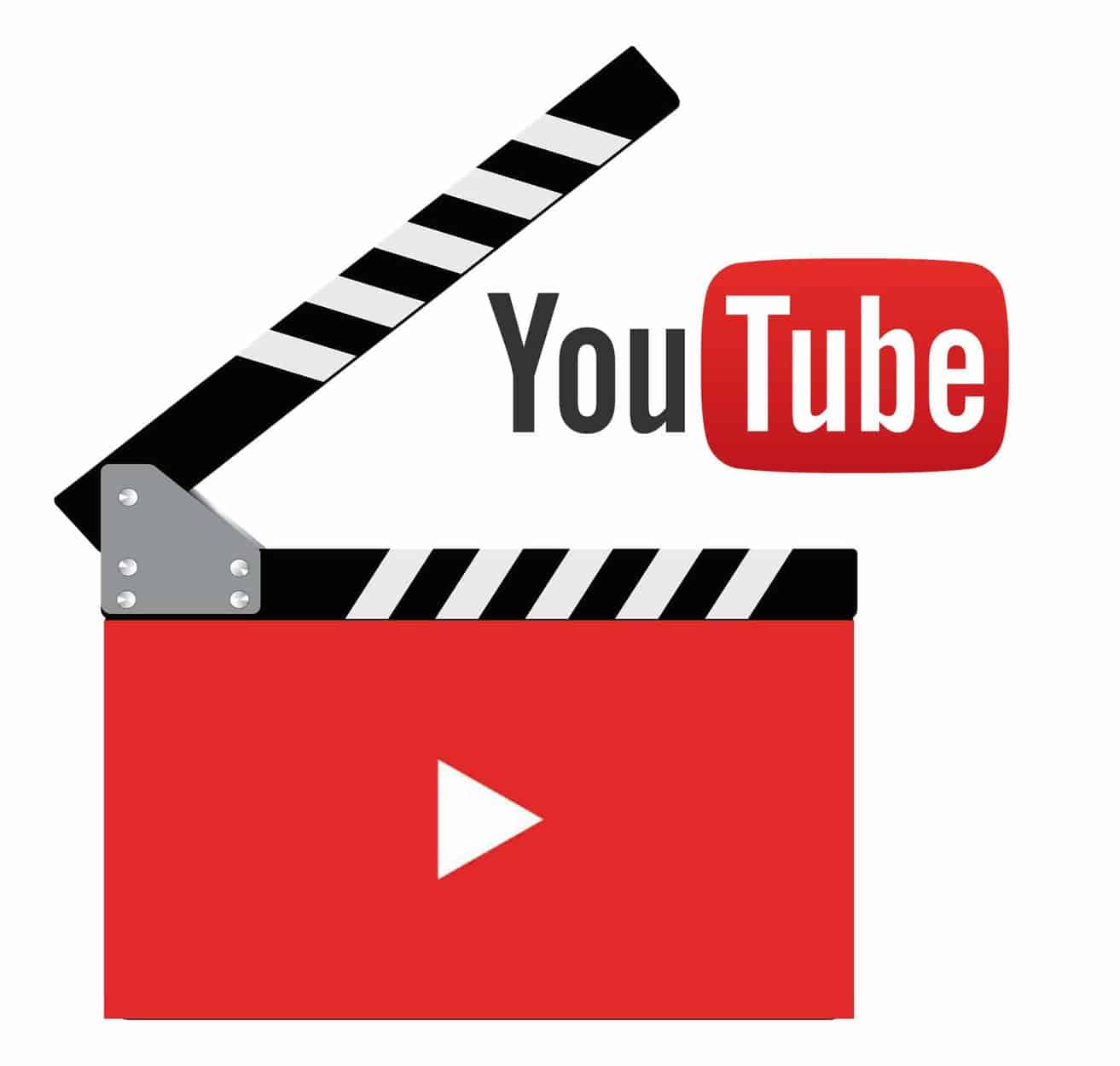 Now, everyone knows that YouTube is a gigantic video-sharing platform with billions of users worldwide. Perhaps it is amusing to know that what later became the second largest search engine in the world, has come to life as a video dating website. Yes, that is true. Studying YouTube's shocking numbers and statistics would take a separate article to go through. Some say that YouTube was the first to shake up the television's empire. By collecting more and more viewers, the website has forced the marketing industry to make room for a new, powerful channel. Many businesses and individuals alike, realized the importance of YouTube and used it to their benefit. Those who decide to use YouTube for sharing their video content for the first time usually ask: How to make a YouTube channel? That is the question we will answer shortly.
Why Is YouTube a Vigorous Marketing Tool?
The future of Content Marketing
The increasing popularity of smartphones and tablets has caused noticeable trends and shifts in the behavior of Internet users. For instance, nearly 60% of search queries are done on mobile devices. This has made every business direct its effort towards making their website more mobile-friendly. When it comes to content marketing, video content has been taking the digital world by storm. Take a look at these three facts featured at Forbes:
A third of all the time people spend online is dedicated to watching videos.
Video is projected to claim more than 80% of all web traffic by 2019.
According to YouTube, mobile video consumption grows by 100% every year.
By looking closely at these numbers, and many others that confirm the same thing, anyone can deduce that very soon, videos will be the most popular form of content on the Internet. Videos are time-saving, engaging, and accessible to all. They have a bigger influence by nature; since they engage visual and auditory senses. In addition, they are more suitable to this fast-paced scrolling. What takes five minutes to read, probably takes less than a minute to watch. Therefore, video marketing is now so popular among Internet users, especially younger ones. Your business needs to become part of this online video library era.
An SEO Gold Mine
YouTube is double the trouble when it comes to SEO. As mentioned earlier, YouTube is the second most popular search engine after Google. Therefore, having a channel on YouTube lets your audience find you easier. Having a strong online video presence on YouTube guarantees high traffic and conversion rates on this major platform. In addition to being a great channel on its own, YouTube is also owned by Google. Therefore, ranking on YouTube automatically means a better ranking on Google search results pages. Kill two birds with one stone.
Pre-Steps: How to Make a YouTube Channel?
Pick a Cool YouTube Channel Name
The name of your YouTube channel is the first thing that will draw attention to your videos. It will give your channel its identity and distinguish it from other competitors. Think about a name that will make you sound unique, professional, and friendly. Moreover, do not pick a hard name or one that is easy to forget. Make it catchy and relevant to your niche. Most important thing is to choose wisely, since you will not be able to change your channel's name.
Set up a Google Account
The answer to How to Make a YouTube Channel starts with setting up a Google account. This is how you will log in to YouTube, since the website is considered one of Google's subsidiaries. If you do not have one, the process is simple. Go to www.gmail.com and click "create account." Your sign-up form will show up and you can follow the instructions. It's that easy.
Prepare a Profile Picture and a Channel Art
Your profile picture says a lot about who you are. It is somehow like a mini logo showing up on a page as your audience are scrolling or looking for something. A channel art is that banner at the top of your channel, and it also gives your audience a clue about the nature of your channel. A profile picture and a channel art are both part of what is known as branding. "Branding is a way of identifying your business. It is how your customers recognize and experience your business. It's reflected in everything your customers see." For that reason, pick a profile picture and a channel art that represents what your channel is about. They both set the tone for your channel. Do you want to look professional or entertaining? That depends on the nature of your video content.
Write Down a Description
Your channel's "About" is your chance to tell the viewers, and YouTube as well, what your business is about. A mini auto-biography, in other words. Optimize your description for relevant keywords that describe your company's niche. You have only one thousand characters: make it brief, but powerful. YouTube also allows you to add links to your description. So, if you have profiles on other social media platforms, this is the right place to shed the light on them.
Basic Steps: How to Make a YouTube Channel?
Go to YouTube and sign in
Log in using the Google Account you want your channel to be associated with
Head over to your YouTube settings
Under your settings, you'll see the option to "Create a channel," click on this link
Add all the data you prepared: name, profile picture, description, etc.
Preparing Video Content: How to Make a YouTube Channel?
Now, the most challenging part of How to Make a YouTube Channel is developing content for it. Clearly, it is so easy to create a channel, but what's next? How are you going to create videos that can really grab the attention of your audience? How can you optimize your channel, so you can rank high on YouTube's SERPs? These are crucial questions that you will need answers for as soon as you find out how to make a YouTube channel.
Get Some Ideas, Watch Your Competitors
One of the best strategies for getting ideas for videos is to watch other businesses in your niche who have a strong video marketing presence. Find out what their content is about. Observe which of their videos have grabbed the biggest attention and why. Start building a list of topics that they have succeeded with before, and decide if they relate to your business's vision.
Show Your Strength Points
If your business is specifically good at something, the right way to show it off is through videos. People trust videos; they get a glimpse of how your business truly looks like. Showing off your capabilities through videos is a proof to the market that your product or service is not a hoax. A good example is Land Rover's funny Ad where the company proves, in less than a minute and a half, how solid their car is. There is no way anyone can argue about their credibility.
Keep Up with Trends
Sometimes trends are annoying, but they are useful for higher views. If there is an upcoming event or a hashtag that can somehow relate to your business, why not use it? Create a video before, throughout, or after a popular event so you can benefit from the crowd gathering for it. Keep observing social media, events, mentors, publications, etc. that can be of great help while developing video content.
Video Ideas: How to make a YouTube Channel?
There are more well-defined video types that businesses usually include in their video marketing strategy:
Announcement Videos
Each business has some announcements or promotions that they want to share with their customers. Have you thought that, maybe instead of a typical written post with a photo, you can make a video for your next big announcement? If you are on a tight budget, and you cannot afford making a video for each announcement, then select the one that matters. For instance, if you are offering a 50% discount on all your products, or you have a new product reveal, people need to know about that more than anything else. Make this specific one stand out by creating a video for it.
Testimonials
Testimonials and reviews are also a great tool for building trust and creating brand awareness. Your clients are happy with your service, then those who are not your clients need to know that. That's how they will join them. Ask your loyal ones if they would like to be filmed sharing their experience with your business. Many of them will be happy to do so, if they were truly satisfied. It is even better if a celebrity or a social media influencer is one of your clients, then you can surely use that to your advantage.
Behind the Scenes
Behind-the-scenes videos are very interesting, and they can be used for different purposes. They can be used as teasers, post-event updates, or even during the event. They are also important because they look real and genuine. This type of videos shows your audience how you prepare for something. Therefore, they create anticipation, and they also manifest your commitment and level of professionalism.
Educational Presentations
People love those. Many of your viewers would pay money to educate themselves about a subject relevant to your niche. You, as a business entity, have the authority and expertise to be trusted with educational material. In addition, maybe some of your employees are great at what they are doing, why not share their knowledge through videos with your viewers. This is a great way to sell your company as one that is well aware of the field.
YouTube SEO: How to make a YouTube Channel?
In a previous article, we have tackled YouTube SEO in detail. Here are some of the main tips for better optimization:
Placement of Keywords in Titles: It is always preferable to put the main keyword at the beginning of your video title. That way, YouTube will recognize the main topic of your video.
Detailed Text Description of the Video: A video description is major when it comes to SEO. This is also the place where your audience can find out more about your business, services, etc. Include details, links for your business profiles, and websites. Moreover, you can recommend older videos to watch.
Titles and File Names: "It is important to include the keywords in both the title of the video and the file name when uploading the video to YouTube. Make sure the file name includes the keywords or simply use the full video title as the file name."
Comments Response: Reacting to your viewers' comments is a nice way to increase engagement with your video. Reply to comments positively, and in a bright way. Be smart with your replies.
Final Thoughts: How to Make a YouTube Channel?
Obviously, making a YouTube channel is easy. The laborious part is the process of developing valuable video material. It requires consistency and commitment. Creating videos is not always financially demanding. Of course, some video advertisements cost a fortune, however, there are more accessible tools for everyone to use. RendrFX, Animoto, and Biteable are some of many efficient, low-budget tools that start-ups can use for making videos.