ProfileTree has recently held a successful LinkedIn webinar on GA4 training. Many local businesses were in attendance in order to receive free guidance and support for making this necessary migration to Google Analytics 4, in July 2023.
Google Analytics 4 is the next evolutionary step in digital marketing and is the successor to Google Analytics 3. GA4 embraces artificial intelligence and provides enhanced data insights, allowing us to see more about the customer's journey than ever before.
Table of Contents
GA4 Training
As a digital leading marketing agency based in Belfast, ProfileTree aims to stay one step ahead of the latest technological advancements in our field. We anticipate the future of AI, website design and development, SEO, and content marketing.
Our goal is to help upskill businesses in utilising these innovative digital marketing tools that are available to them, the previous GA4 Free Webinar is part of our commitment to achieving that goal.
If you would like to attend any future GA4 events be sure to follow us on LinkedIn | Facebook | Instagram.
GA4 Tutorial
You can check out the recording of the free webinar below, or alternatively, keep reading for an overview of what the session covered.
What Did the Google Analytics 4 Training Cover?
The Google Analytics 4 Training covered many aspects of making the upcoming switch. It was presented by Digital Strategist, Stephen McClelland, who was able to translate these changes into the context of what it means for businesses and their digital marketing strategies.
GA4 Migration
Transitioning to GA4 was a major point of discussion, due to the upcoming deadline. The main takeaways included:
On the 1st of July 2023, Google Analytics 3 will stop processing data.
Those that haven't made the transition beforehand will be forced to make the move if GA3 hasn't already auto-migrated them.
Google will only complete a very basic migration.
Google will use the G tag or the code that was embedded into your previous website and it's going to transition that over to GA4.
Businesses and marketers will need to effectively, 'start from scratch' or risk losing out on collecting important data.
Follow the setup assistant and go through the steps as a checklist, this will ensure that GA4 is ready to collect data about your website and app performance.
How long does GA4 store data?
When migrating to GA4, it's important to keep in mind that the data is only stored for 14 months as opposed to the 26 months' worth of data that GA3 kept. This change is due to Google's Privacy Policy and GDPR Compliance.
GA4 Events and Event Parameters
Events and event parameters are key components when it comes to tracking user activity and engagement on GA4. The main talking points included:
GA4's new data model is solely based on events and parameters, which replaces GA3's format of using 'hits'.
GA4 is a lot more interactive as it tracks almost every single thing the user is doing on the page.
Events can be things like; views on a page, tracking a particular button, clicks, purchases, forum submissions, etc.
There is a plethora of things or 'events' that you can now track on GA4. This allows us the flexibility to create more interactive formats and more interactive reports to look at.
GA4 ECommerce
Event Parameters is great for monitoring and tracking data on ECommerce websites. For example, you can tell Google that the event that you're tracking is the product conversion, but you also want to track;
The product name that they were looking at.
What was the stock of that product?
Was it in stock or out of stock?
This would allow for an ECommerce site to uncover findings such as, "Did we have 80% of our market looking at the latest pair of shoes that we added to the site, only for six weeks of the year to be out of stock and that's why our conversion rate was so low?"
GA4 Custom Events
Setting up customer events was also discussed at length during the webinar. Some of the main takeaways included;
For those that have custom audience groups or custom reports set up on GA3 or Universal Analytics, they need to go through the setup assistant or risk losing important data.
GA4 automatically tracks some common events, but businesses can create custom events for specific needs.
Google tag manager can be used to track custom events.
With custom dimensions, you can now very easily find out things such as, which page is getting the most traffic and from which source they are coming from, this was previously quite tricky to do with GA3.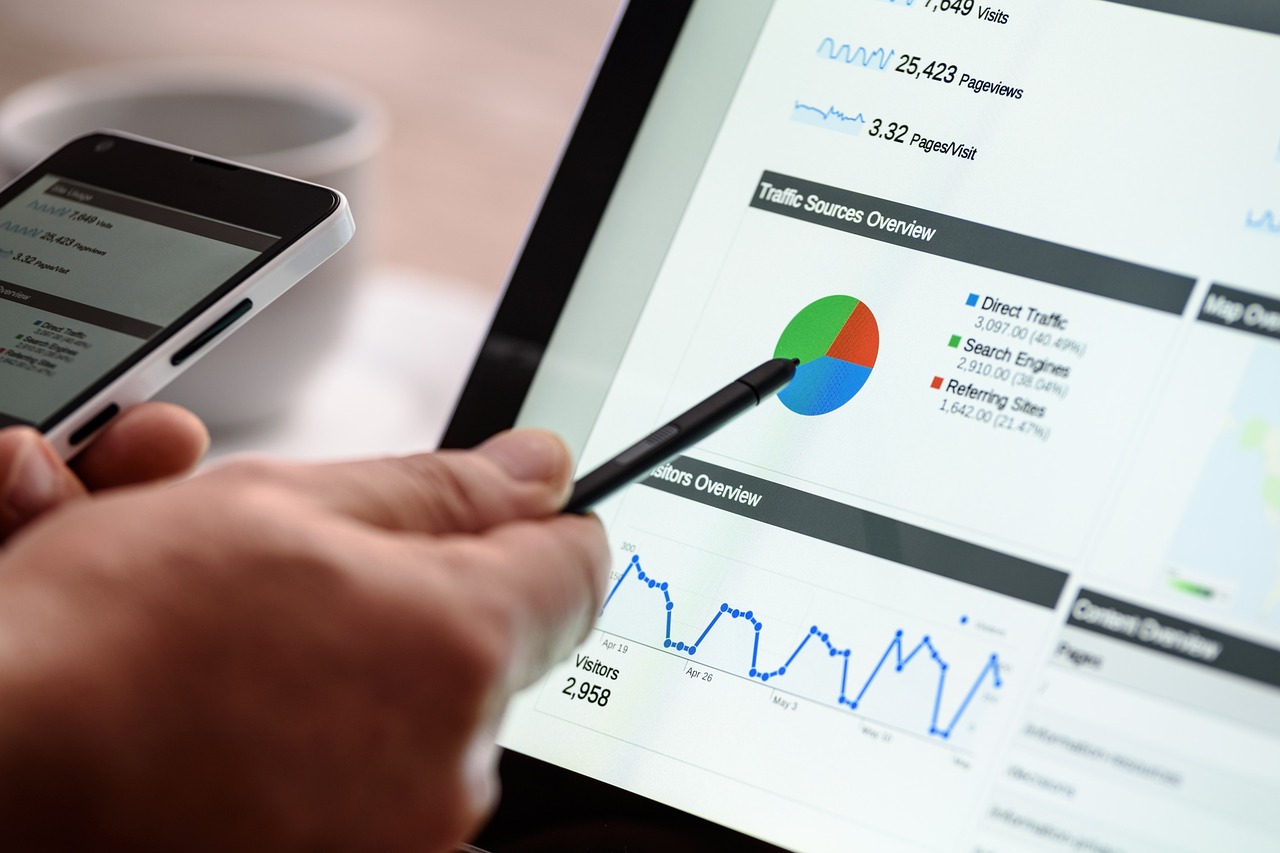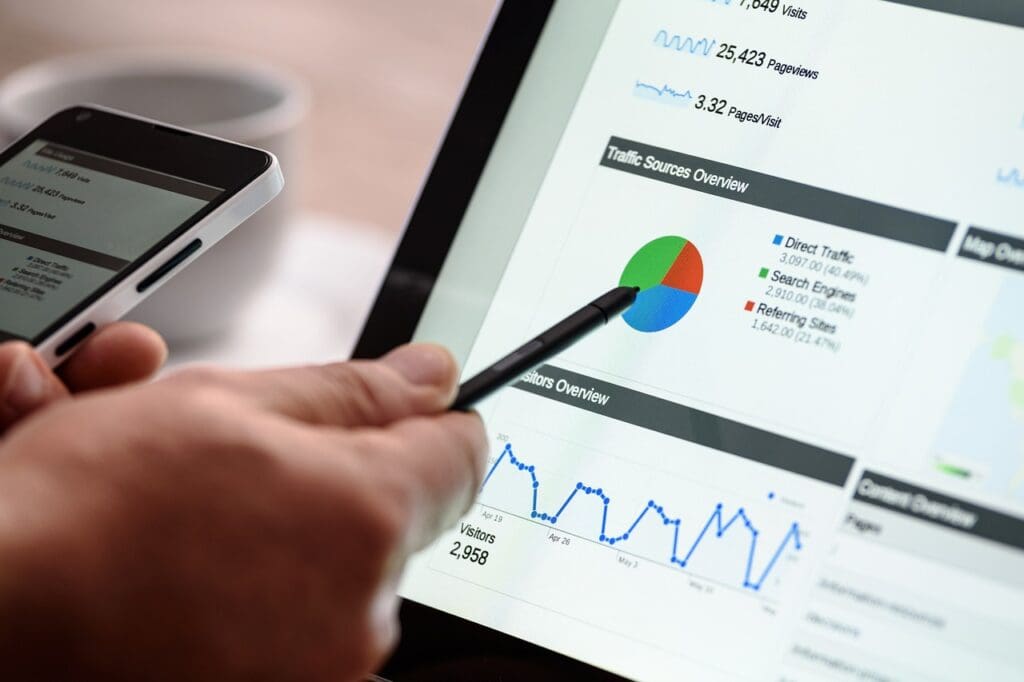 GA4 Updates and Enhanced Measurement
GA4 is now going to bring enhanced measurements to marketers and businesses. Some of the main measurements of GA4 include;
Scrolls: 90%+ Scrolled to the bottom of the page.
Outbound Clicks: Track clicks to external websites on a new domain.
Site Search: Run events for Site Search Queries, and advanced settings for custom filters.
Video Engagement: Video Interaction Events, Play Pause, Watch Time.
File Downloads: Capture files that are downloaded within the website.
This allows for a much deeper understanding of audience engagement, and how your website content is being consumed. It's also worth noting that as AI and machine learning are coming to GA4 and as they become more advanced, we will be able to interrupt deep data at a glance.
Preparing Businesses with Google Analytics 4 Training
The talking points mentioned above are a brief summary of the topics covered in this webinar. If you would like to gain a deeper understanding of GA4 training, be sure to watch the full webinar linked at the top of this article.
GA4 is expected to change how we track audience engagement. It now allows for a much better comprehension and understanding of the User Journey, across different devices and platforms. This valuable data will allow for smarter and more effective decision-making within digital marketing.
If you would like to receive further support and guidance in GA4 training, you can inquire about our Digital Training Services, or alternatively, keep an eye out on our socials for further GA4 training courses.
SEE ALSO: How to Make a Website? | What is a Website Title? | How to use AI.