The process of product development for any business or corporation can be quite lengthy but the most important element at the end of the process is product testing.
Releasing a product without testing opens the business to potential damage to sales, loss of credibility, damage to reputation and even potential legal action. With product development, there's always room for error but an error means a loss of profit, or worse.
This is where free product testing could come in. Selecting a number of consumers, via online participation or a marketing company, to experience the new product or service before it is public will give you viable feedback. This feedback could be used to report back to the development team and improve weaknesses or inconsistencies with the new product before launching it to the public.
Product testing is important for all businesses like start-up businesses, major pharmaceutical companies, small-time laboratories and even government agencies. To fully understand the importance of product testing and how it's done, you need to look at all aspects of the testing process.
Product Testing – Free Product Testing/Paid Product Testing
You may be wondering if the brands you support carry out real product testing and the answer is yes, or at least they should be.
What is Product Testing?
Product testing has been every mass-produced brand's key quality indicator for decades. Product testing, also known as comparative testing or consumer testing, is a rewarding process taken up by brand owners, big and small, to gauge their products' performance and overall appeal. This is done to make sure that whatever product you're using is up to code with legislation when it comes to advertised standards.
Product testing also aims to educate the consumer about the intended purposes of the product and whether or not it's suitable for their needs. A stalwart effort in solidifying consumer protection, dispelling false advertisement claims and shoddy manufacturing practices.
In addition to ensuring that all quality and safety standards are met, ironing out bugs and problems continuously through repeated testing and figuring out ways to boost cost-effectiveness.
Major manufacturers and brands using free product testing and putting their product out there, in the hands of the common consumer, not only allows for much larger sample size and data pool to process, but it also allows for more varied and useful user feedback and stress testing data. Many brands will also have paid product testing by employing product testing companies for legitimate feedback about their next best product. Through a process of careful filtration and selection, these companies then pick users from their member base who are best suited to handle whatever product might be in question. The testers brought in by these companies tend to be there for free product testing and won't be paid by the overall company.
Product testing is usually carried out by a group of consumers being invited to the business offices or a designated location where they will be given the product and then will test it for it's desired purpose and send back information. These companies also like to incentivize their dealings by offering more favour to those that spread the word, share on social media, write reviews or generally spread the product around to as many people possible.
There is a difference between product testing and product reviewing. Product reviewing for brands is popular particularly with social media influencers that have a large variety of audiences. Some marketing companies will write their own reviews when a product launches to boost it's initial outlook to their audience. The most well-established method of generating reviews is to send products to bloggers and website owners directly to try it out for themselves and write a review of their own. Even with less control over the results, marketing companies and brand owners gain more appeal this way when compared to the possible negative outcome.
How To Become a Free Product Tester?
If you are looking to become a free product tester for businesses, a good place to start is to have your own quality blog with matching quality content.  With your content, it should be relevant to the industry that you would like to be a tester for as well as the audience associated with that industry. Your blog should offer different information on what these consumers might be looking for and how the companies can use your online presence as a channel for their free product testing opportunities. With social media influencers, especially Youtube personalities, being used by businesses, having your own Youtube presence will increase your chances of free product testing and potential paid testing or review in the future.
By maintaining a consistent Youtube presence and updating your content periodically, you can guarantee companies the world will be more aware of your online presence and target you when it comes to free product testing. This generates hype for both you and them, so it's really just a win-win deal if you're dealing with the right people. The power of online video marketing is undeniable.
Staying on the social media influencer route, you could alternatively become a free product tester by investing in your Instagram presence. Make use of the following you have on Instagram and any similar social media platforms. Advocate the brands you admire the most through your posts. Start small with reaching out to brands, don't consider going straight to the big leagues until you establish your brand ambassador status. Keep your Instagram as neat as you would with a professional portfolio, it'll be your portfolio when it comes to getting in touch with brands and becoming a product testing legend.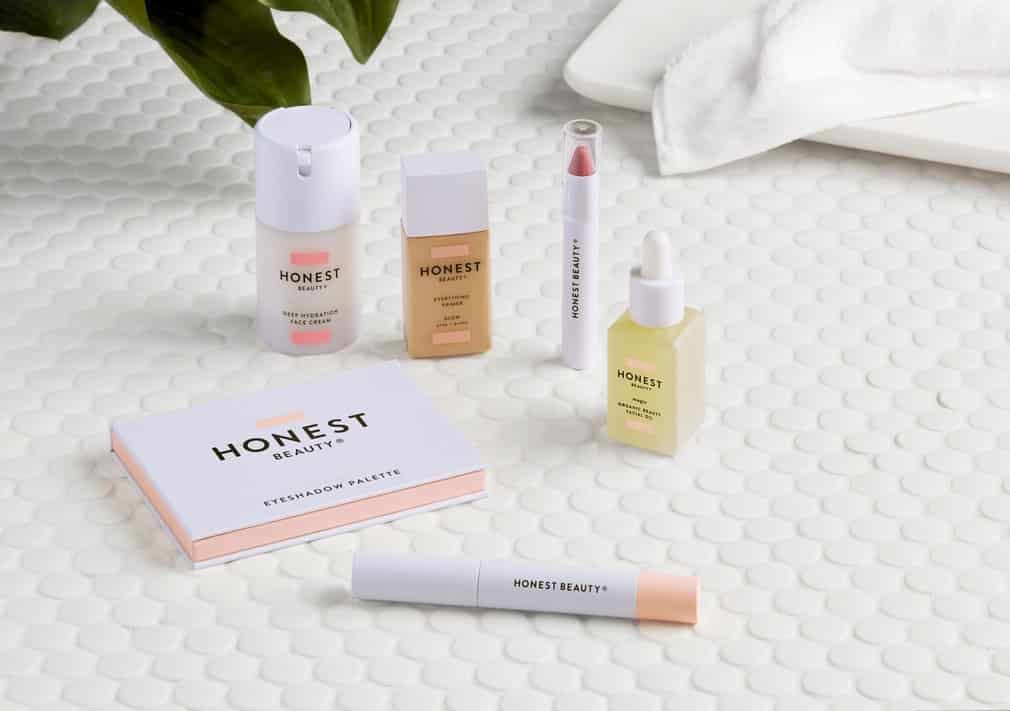 There are also a few guidelines and general etiquette tips to keep in mind before diving straight into free product testing:
Make It Believable
Say you stumble upon a survey on any product testing sites asking whether or not you clean your windows. And even though you probably don't even consider that process, that survey is looking for people who genuinely want to clean their windows easier. Obviously, it's about some new glass cleaner or the next generation of laser-guided window wiper. Is this something you really want to test? Know what you're looking for and genuinely make an effort to appeal to the people in charge, as if the opportunity to give their product a spin is something your life could benefit from. And at the same time, don't make yourself look unreliable should you be even slightly interested in trying out the latest technology in window cleaning.
Go All Out
Marketing companies that set up these free product testing events tend to appreciate it when your feedback is insightful enough for the average consumer and them. They also like it when your reviews and relevant media, such as videos or photos, do the product the justice it deserves and spread info about what they're offering and generate hype.
Make sure to include more detailed extra information on the product you have been testing. Things like your comments on the packaging and contents, the design and how it benefits or detracts from the overall appeal, maybe even your family and friends' opinions. Adding all that extra info not only shows the company that you're interested, it also gives them opinions about what to add or modify to the product before unleashing it to the public. And it makes them rely more on your opinions and reviews for future products.
Transparency Is Key
If you've ever seen a big-shot blogger or an influential figure on social media or maybe even a celebrity use hashtags like #sp, #ad or #spon or any variation of a sponsored hashtag, that means that these individuals have been paid to post and/or advertise about a product or service that they've been touting in their posts or everyday life. It's good practice to let people know that whatever it is you're using or reviewing on your blog or any social media platforms was not paid for in any way, but received from a product testing agency or initiative. Examples of this would be BzzAgent's #GotItFree tag or the common hashtag of #gifted on Instagram. Alternatively, you could just mention that you're a product tester. The key point here is clarity, it gets you on your viewer base's good side as well as that of the marketing company responsible for the free product testing, or even the parent company itself. You want to stay on relatively thick ice with all parties involved. Transparency will also keep in line with UK legislation.
Product Testing Sites: How to Become a Product Tester
When looking to become a free product tester, the first step you should take is looking into product testing sites and find the best product testing companies. We have looked into a few of the best product testing sites to get you started on your free product testing journey.
Bearing in mind that the terms of these companies are subject to change at any moment after this point in time, so it helps to hop over to their neck of the woods and scope out the deals available and the terms related to them in order not to fall into any metaphorical holes. These companies are known to give out an array of products depending on their affiliations but don't go in thinking you'll be drowning in loot. All in due time. These sites are also primarily free to join and participate in. Should any product testing site ask for your credit card details or any personal credentials that seem shifty, we recommend you exit stage left.
BzzAgent
In the realm of product testing programs, BzzAgent stands out as one of the more well-known and prolific gateways into the trade, especially in the United Kingdom. You've probably heard about it in one of the many nooks and crannies of the Internet, or you've stumbled upon it while googling for free product testing. Offering its users many a chance to try out an assortment of products from companies as big as L'Oreal Paris to name a singular example. It's not quantum physics to figure out the game plan here: They send you a thing. You review it and show it off to your friends and family, share it on social media and leave a review on their site. Add a generous amount of word-of-mouth marketing and they'll pretty much let you keep your stuff, with your chances of receiving even more stuff (and of higher quality) going up the more they invest in you.

Usually, they send you your loot either directly to your doorstep, be it for testing purposes or keepsies. Other times they'll just send you a voucher or some form of a claim for a free pick up at any store that supplies the product in question. They don't pay you to do stuff for them in cold hard cash, just the products you tested (anything from knee warmers to universal remotes). Getting into it is as simple as can be if you're a resident of the US, UK or Canada. All you'd need to do is sign up and create your profile there and periodically check for product testing campaigns every now and again.
Do make an effort to try things you actually want though, it's not very professional to just grab everything in sight. You'll have to inform the folks over at BzzAgent about all the feedback you got from your reviews and word-of-mouth marketing efforts in order for them to take a liking to you and offer you even more campaigns. People's opinions on BzzAgent have generally been positive, with users receiving multiple opportunities to try out various gear and also get a free gift or two in the form of vouchers or coupons. Make sure to read more about BzzAgent to get a complete picture of your free product testing business there.
Amazon
If you thought that Amazon was just an online store, you wouldn't be alone but you would wrong.  Amazon is host to untold amounts of reviews for all of the products they have on offer. So it only makes sense that an industry titan such as Amazon would have its own product testing initiative, Amazon Vine. If you've left a sizable number of reviews on amazons many and varied items for sale, and if people have found them more helpful than anything else over the years, you're eligible to be invited to the Amazon Vine scheme, becoming a Vine Voice and helping Amazon by posting your thoughts on new and pre-release items.
Making sure your fellow consumer gets a smooth and hitch-free buyer experience. This is both a good thing and a bad thing though. Good in the way that Amazon appropriately shows its appreciation for honest and skilled reviewers with free product testing. Bad in the sense that it invites only, and not available for any and all to just join like you would with most other product testing plans.
The way it works is that Amazon Vine picks reviewers for specific items based on their bids on the programs. They're either accepted or rejected to review said items, with the difficulty of getting accepted or not hinging on the type of product. Experienced "Voices," say that it's much harder to review a newfangled and shiny electrical appliance than your garden variety book. But how exactly easy is any of this? Go and have a look at any of the marked Amazon Vine reviews out there on Amazon. You'll quickly notice how expansive, detailed and almost all-encompassing it is, complete with pictures and even video of the products being displayed and thoroughly tested. So it's safe to say that although Amazon Vine delivers on their promises, they do demand a level of dedication in their reviews that most might find a bit too time-consuming and daunting. This is a good choice for those looking to avoid sharing their opinion on social media.
 Smiley360
The product testing site is a safe bet for anyone seeking to become a free product tester. Smiley360 is an intuitive and easily accessible product testing panel. With most users, mainly based in the US, they seem to have had an excellent experience as far as free product testing goes. Smiley360 sends you all sorts of stuff to try out and keep. Anything from medicine, to cosmetics, to cooking supplies. They don't pay you for testing out their items, considering you get to keep what you test as compensation for taking the time of day to try it. So it's not a career choice by any means.
All they need from you is to try out the product they give you to your heart's content, share your opinions with them after making a Smiley360 account by using their social sharing tools to broadcast your opinions on social media. Obviously mentioning that whatever you tried out and kept as a sample product from Smiley360 in anything publicly announced.

Smiley360 likes to give its site and options an identity. Calling their trial programs "missions." that you can try to get into after making an account. All you'd need to do after selecting a mission is to take a survey, your acceptance into their free product testing programs depends on how they interpret your survey results. Usually, a week's time after you're accepted, they'll send you your free product testing kit. The kit comes with the product, a sharing (and caring) guide and a bunch of coupons and extra knick-knacks. It even has a system where users with the most "Smiles," a kind of recognition token that Smiley360 hands out to its users have much higher chances of being selected for future missions. adding a little progression aspect to the whole experience. Definitely consider Smiley360 as an option for your free product testing ventures.
Influenstar
This product testing site is a bit more exclusive than your average free product testing choice. Influenster is an invite-only free product testing service. You'll need to request an invite and wait a bit before they send you any confirmation via email. After you (hopefully) get your right of way, you sign up and fill out your profile as much as humanly possible, making sure to link your social media accounts and websites to your profile for increased visibility and better chances with repeated testing. Spreading their own brand awareness and that of the products via social media sharing is a key aspect to the success of sites like these. After signing up and fleshing out your profile, Influenster will send boxes full of all sorts of samples and free swag for you to try out. These "VoxBox" packages are available after being invited to qualify for them on the site and jumping through the ensuing survey. You'll have to wait for the email confirmation from them first before getting your hands on your very own VoxBox.
After that, it's pretty standard proceedings from then on. You test out your new loot, write a few reviews full of honest opinions and takes from your experiences. This will boost your image and ranking to the folks at Influenstar. It's worth a spin if you want to cover as many bases when it comes to free product testing.
Super Savvy Me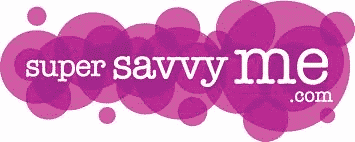 This site primarily built around coupons and information about the various Procter and Gamble brands. It also just so happens to run the Savvy Circle, a product testing initiative dealing in Procter and Gamble's various products through free product testing campaigns. You can claim a pretty good haul of beauty and grooming products from brands such as Wella, Braun, MaxFactor and Olay. The catch with Super Savvy Me is that it's a lot less frequent with the programs it offers compared to most of the other free product testing sites out there. But when it rains, it pours. When you eventually DO get accepted for a trial, they shower you in a lot of free loot. They even throw in a free gift or two, simple stuff like towels and sundries though so don't get your hopes up too high. The masterminds over at the Savvy Circle really like it when its users put in a lot of effort when it comes to detailed reviews about their product tests. They'll have you leaving in-depth reviews on sites like Amazon in addition to posting about your triumph on social media. They have a system in place where you're continuously rewarded for your contributions to them and to the product's parent company. Further boosting your status among the site's user base, elevating you above the rest and giving you much better chances at snagging more free bounty. It's always good to look into as many free product testing opportunities as you can manage, and Super Savvy Me is not one to miss.
Toluna

This is a tried and true free product testing site for anyone looking to become a free product tester at home. Toluna is a product tester that follows your standard survey and product testing where you get to try out and maybe even own your own free products from brands such as Maybelline and Nivea just to name a couple. All you really need to do is to sign up and it's completely free. Although it's more about how fortunate you really are, since there's a more limited number of items up for grabs, and you'd need to apply for each individual item one at a time on their product testing page and go through a bunch of surveys. Seeing as Toluna has a massive member base, however, it'll be kinda hard to always be receiving free products to test. However, they do pay you after each survey you complete, so that's something worth note. Most of the items you can expect on offer from Toluna are cosmetic and sanitary.
Why Should You Become a Free Product Tester?
When you become a free product tester, you are opening yourself to receiving potentially lots of free products to try from brands you know and love. And for nothing but some dedication and a simple investment of your time, too.
When it comes to free product testing, the virtual sky is the limit for how much you can accumulate over the years and it's a great way to scrimp and save if you're a frequent tester. The payoff for longtime investment in free product testing is, without a doubt, a worthwhile endeavour.
So get out there, spark up a blog, become a hip influencer, do some more research on product testing at home and get started on your free loot adventure.