Understanding how to set up your Google Analytics tracking is integral to finding out important information for your website. Having a full comprehension of those visiting your site informs you about what is performing well on your site. Knowing how long people stay on your website's pages, when the optimum visiting time is, what purchases are made, and who is even subscribing to your newsletter are crucial factors in determining how you can improve your website.
Google Analytics tracking ensures that you are able to measure metrics and build upon the user experience for your site. There are different ways to set up your Google Analytics tracking and we discuss nine separate ways that help you get the most out of Google Analytics.
1. Set Up Your Google Analytics Tracking: Install a Tracking Code
Possibly one of the simplest ways to ensure Google Analytics tracking is to set up a tracking code. This is done by copying the Javascript code and adding it to the header of your website. Most CMS platforms will host plugins that can be installed to allow for this or they will have a section that you are able to lift this from.
Once you have the code, all that needs to be done is to copy and paste it into your Google Analytics account ID. This will ensure that your website is tracking data and you will be able to utilise that information.
2. Set up Google Tag Manager
If you want fine metrics and want to develop your skills in Google Analytics tracking, then making use of Google Tag Manager is imperative to specific results. Google Tag Manager offers a variety of options over how you track your metrics and if you want to target something specifically.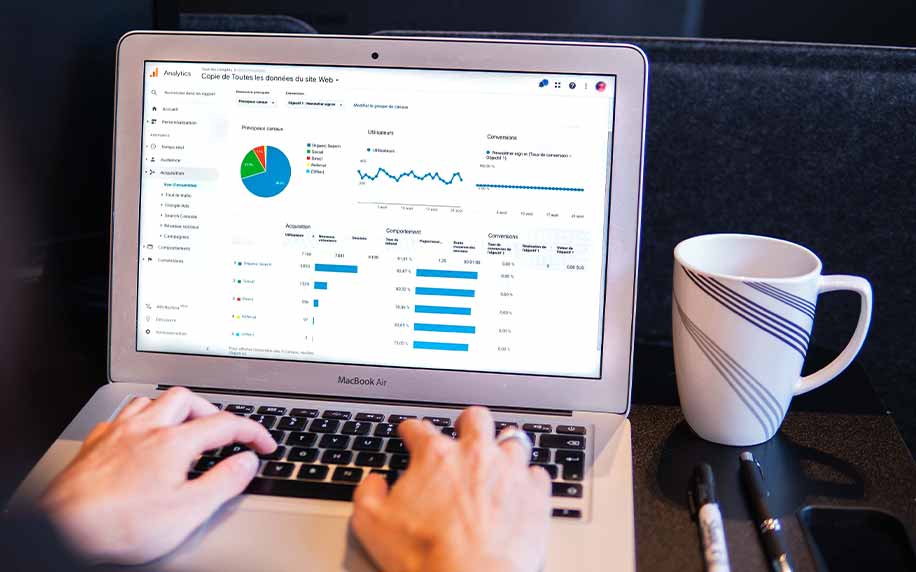 Google Tag Manager allows users to capture real-time website traffic. Its variety is what makes it so attractive. It can track things like clicks, downloads, bounce rates, video watch, form submissions amongst other things. You are also able to use evolved event tracking which allows you to set goals in Google Analytics and even conversion events in Google Ads.
3. Use Google Tag Assistant
Considered a debugging tool, Google Tag Assistant is a plugin that ensures you have installed Google Analytics correctly on your website. It enables you to view what tracking codes are installed on your website and if they are working efficiently. Tag Assistant is effectively a great way of testing tracking on your site.
4. Set Up Google Analytics Tracking: Cross-Domain Tracking
Using cross-domain tracking corroborates your data. Setting it up through all your website properties also confirms if attributions are working correctly and that data is being correctly collected.
By opening up your Realtime report within Google Analytics, make sure you are tracking yourself as well, as this can influence your data.
5. Develop Goal Tracking
A critical feature in Google Analytics is goal tracking. Goals remind you not to simply focus on your website's traffic but to take into account the variety of metrics that ensure your business success, translating data into sales.
One method that guarantees that you witness results on your page is setting up conversion goals on your landing page. Understanding this data will warrant whether you can keep your page the same due to successful conversions from the content or whether you need to rethink and redevelop what you are offering on that landing page.
Understanding the needs of your site is crucial for a successful website. Knowing what to track and what is beneficial to your business is important in how you utilise Google Analytics. If you have an eCommerce site, you will want to see conversions happening on your pages. If you have a blog that is working with affiliates, you'll want to see high click-through rates. Once you have established your tracking goals, you will be able to use Google Analytics effectively.
6. What Are Your Key Performance Indicators?
Key Performance Indicators or KPIs are subjective to every business. They determine how you view success for your site and what it offers. Defining these at the early stages of setting up Google Analytics tracking guarantees that you are receiving data that is relevant to your business needs and goals.
Working out your KPIs helps measure conversion goals, the parts of your business that you want to report on, and helps you prioritise what you need to be measuring to establish your site and bring traffic to your business.
7. Develop Custom Views and Filters
An important part of Google Analytics tracking is views and filters. Having multiple views under each Google Analytics property with specified filters ensures that you have realistic data that actually solves problems and helps you accurately assess your website's content and what needs to be resolved if a particular page isn't performing well.
Having a Raw Data View that contains no filters or IP exclusions allows you to have a space to return to if you make a mistake with other views.
When developing views, ensure that you have a Master View built into your Google Analytics tracking. This is a perfect way of seeing an untouched view and helps record historical data without any filters.
Using a Test View is a great way of trialling out different filters to see what works best for your business before creating a new view. From here, you'll be able to use a view to test filters to help you configure data and hone in on particular statistics that you may require from your tracking.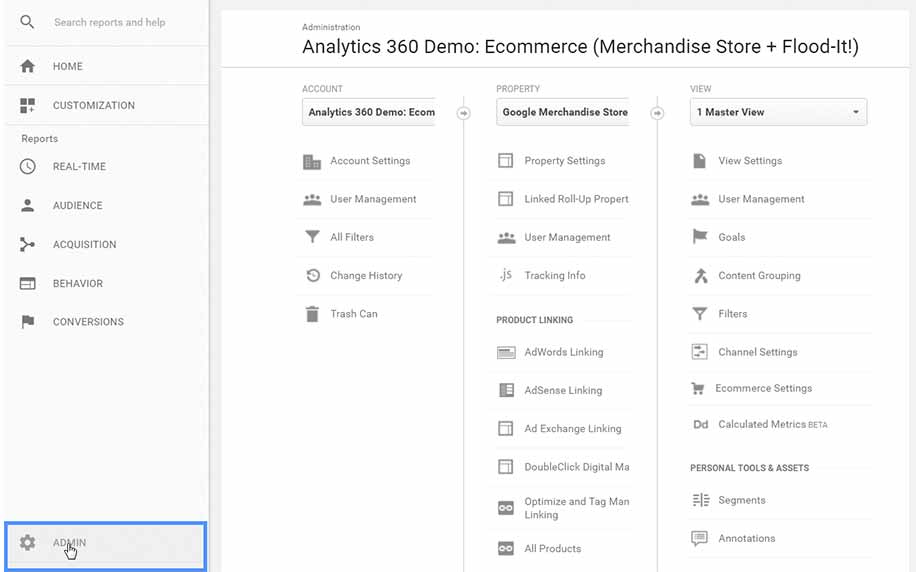 8. Remove Unnecessary Traffic
Everyone wants clear and concise data or information, so ensuring that you have filtered out any unnecessary traffic is crucial to clear tracking. Creating filters to remove traffic from bots and crawlers enables a clear picture of your data, helping you make informed decisions from the traffic that is accurate.
When using Google Analytics tracking, you want to be considering real visitors who can influence lead generation or conversions, not bots that have no actual monetary value for your website.
9. Curate Custom Reports in Google Analytics
Creating custom reports with specific data filtering helps you gain insight into different types of traffic. Understanding the variety of visitors to your site helps you understand your target audience or broaden your marketing efforts to those who you may not have considered as potential customers.
Using Audience Data can help you curate custom reports. Within this section, you can click through Interests and Overview to generate three interest reports in In-Market Segments, Affinity Categories, and Other Categories. It is in these segments that you are able to gain greater insight into your audience and how you can best market your product or service to them.
Why You Should Set Up Your Google Analytics Tracking
Google Analytics tracking is a great way of ensuring that your marketing efforts are not in vain. Understanding your audience and demographics, being able to filter out unnecessary traffic and focus on clear, raw data can help you grow your business and change lead gens into conversions. With that in mind, installing Google Tag Manager into your site can help you make informed decisions and improve the content of your site and thus your conversion rate.