How to create a post on WordPress.com
On WordPress.com creating has post has never been easier. Almost with a click of a button you can create a post and start to type out your post to then publish. Posts can be about many topics including articles, recipes and reviews to name a few. 
So lets get started; To demonstrate how to create a post I will be showing screenshots of my very own personal blog.
Step 1;
The first step to making a post on WordPress.com is to firstly open up your WordPress.com control panel for your site. It should look something very similar to mine below.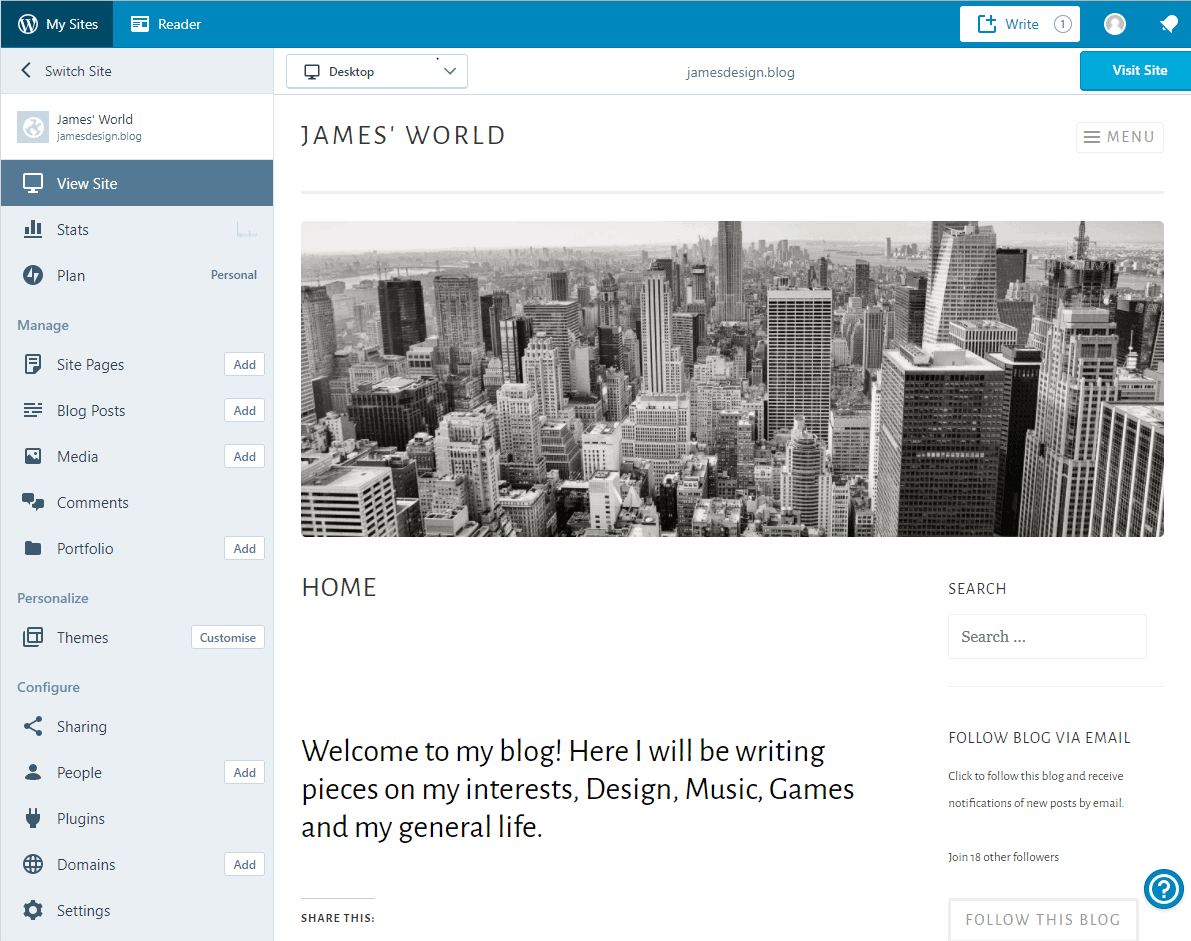 Step 2;
You will then need to go to posts and click the add button. In my case it is shown as blog posts as all my posts are put onto the blog page of my site. This is because of the theme I have, so yours may say just 'Posts'. 
My posts is represented by the orange yellow in the image below. You will need to click on the add button to add a post, otherwise it will take you into all of the posts you have created already.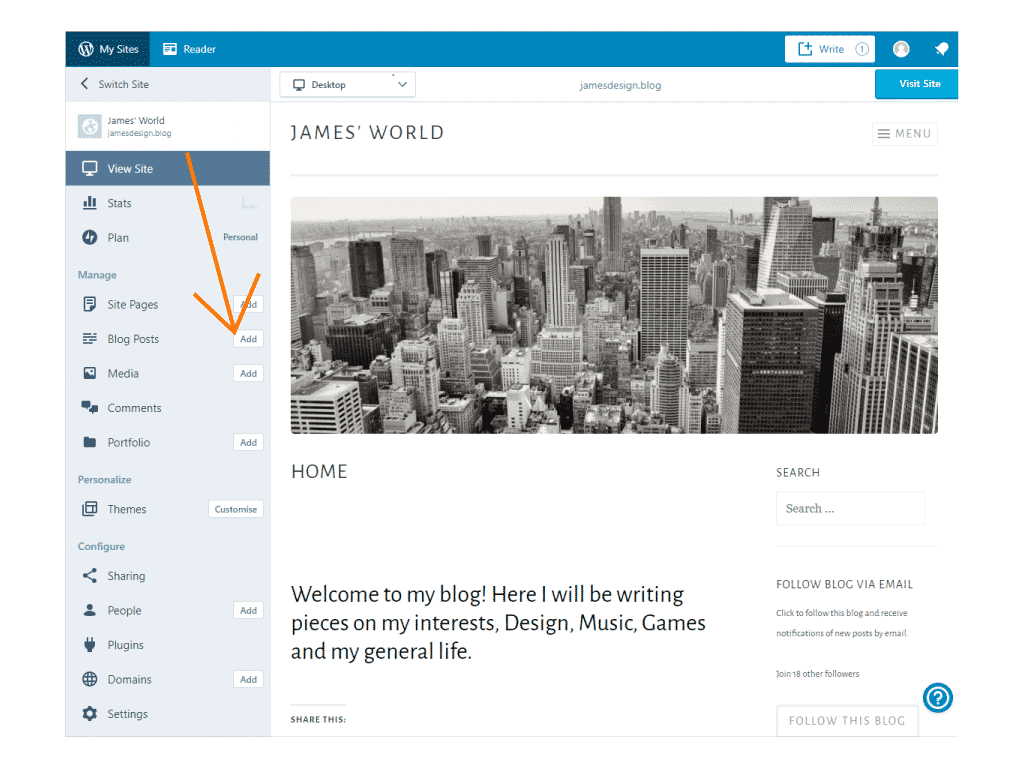 Step 3;
When you are to click onto the add post button. A page like the one below should be displayed. (Depending on your theme it may look a little different).
Here you are able to write your post and give it a title.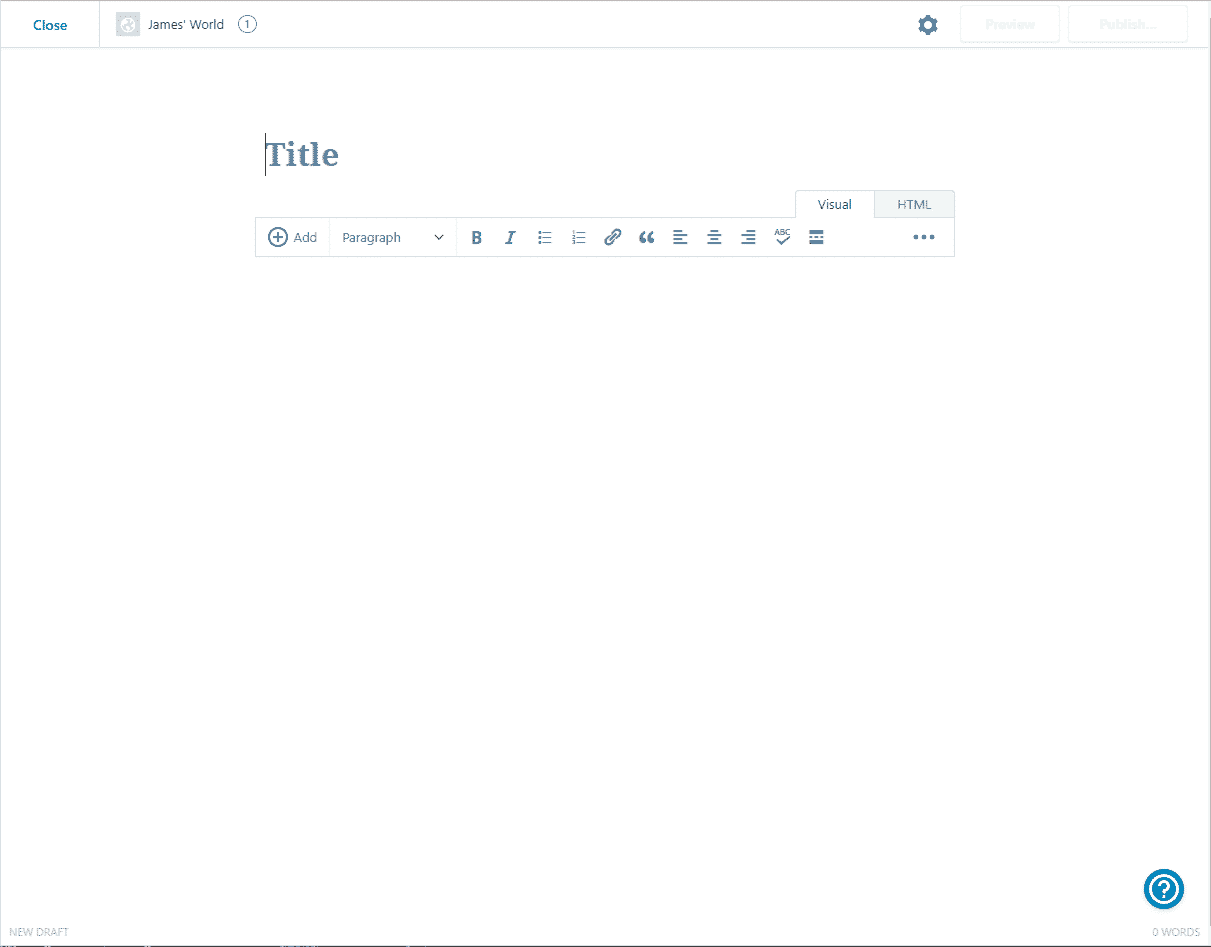 You will have access to many different text features including bold, italic and a strike-through feature, which puts a line through parts of the text. The three dots also drop more features you can add to your text. 
Step 4;
You can also add categories, tags, a featured image and many other options to the post in post settings. To add the the categories and tags to your individual posts, you will need to go to the settings button at the top bar, seen in the previous step. Once you click the settings you will see a panel in which you can add tags, categories, a featured image and also choose if you would like the post to be automatically shared on your social media. The panel is shown below;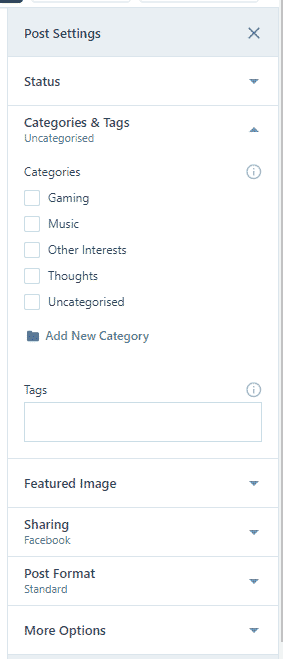 From the image above you can see the settings panel and all the options you receive with the personal plan. Here I have added multiple categories, which is very simple to do by clicking on 'Add New Category' shown above. Categories are used to filter your posts. If you have many interests that you are talking about in your blog, it is best to sort them by categories. This is because not everyone would be interested in gaming posts for example but could be interested in all your music posts. So this just makes it easier for your audience to find pots that interest them.
Step 5;
The next step creating a post is to add a featured image. This is also very straightforward. In the settings panel shown in step 4, just click on featured image and you will get a panel like the one below.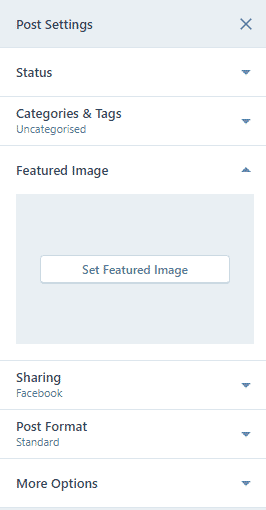 Here you can set the section of the settings panel in which you can set a featured image. Once you are here, click on 'set featured image'. A panel will show that will allow you to choose your featured image.
Step 6;
In the 6th step you will choose a featured image for your post. This image will be used as the main image shown on shares of your post and the main image on your blog page. This is very important as your image should always be relevant to your post to draw in more readers of your post.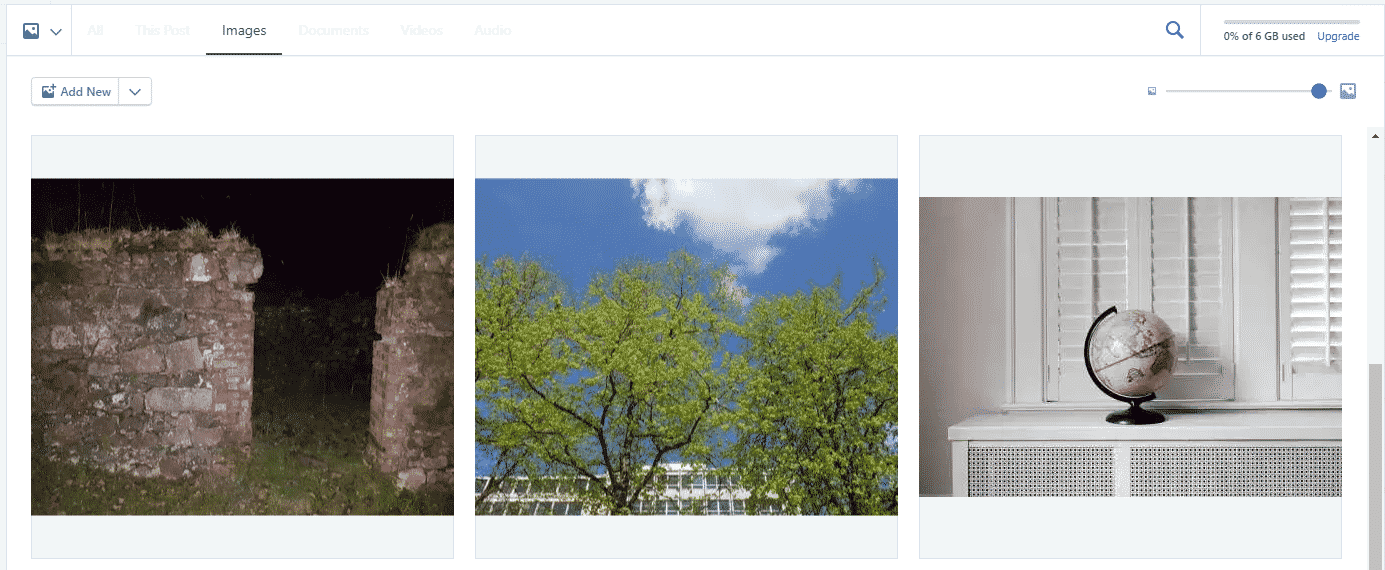 You will be shown a panel like this. You have the option to choose an existing image that is uploaded to your site or to add a new image. Most of the time you will add a new image.
Step 7;
The final step before publishing your post online is to double check all the information in your post for its accuracy. This includes your spelling, punctuation and grammar. If you find mistakes, make sure to correct them, because the more mistakes in your article, the less believable it becomes to a reader.
Step 8;
Step 8 is the final step. This is publishing your post. First of always preview your post to make sure it looks good. If the post does not fit what you would like, go back and edit it. If its good to go all you need to do is to hit the publish button. The button is located beside the preview and settings panel button. This is shown below.

Overall;
Once you have published your post, it's time to relax by starting your next post. While you are writing your other post be sure to check the statistics and popularity of your post.
Find our other WordPress.com Tutorials below
Part 1; Creating your blog | Part 2; My first post | Part 3; Adding a new page  | Part 4; Creating a new menu