Looking for a better and faster way to save videos locally? Well, video downloader Chrome extensions can get the job done in a matter of a few clicks.
Browser extensions are basically small pieces of software that can be added to browsers to modify or add extra functionality and generally improve users' experience. They are created by web developers who use web technologies, mainly HTML, CSS, or JavaScript, to build them.
Unlike websites and apps, browser extensions usually have a minimal interface. They are zipped into a CRX package you can easily download, and it will be automatically installed.
Internet Explorer was the first web browser to support extensions in 1999, and then Firefox enabled them in 2004. Google Chrome, the current Internet giant and one of the most common and highly functional web browsers out there, supported extensions in 2009, only a few months after the browser itself was released.
4 Chrome Video Downloader Extensions
As of 2023, Chrome is the browser with the largest number of extensions, with over 137,000 ones currently available for free on the Chrome Web Store, which was opened in early 2011 with the release of Chrome 9.0.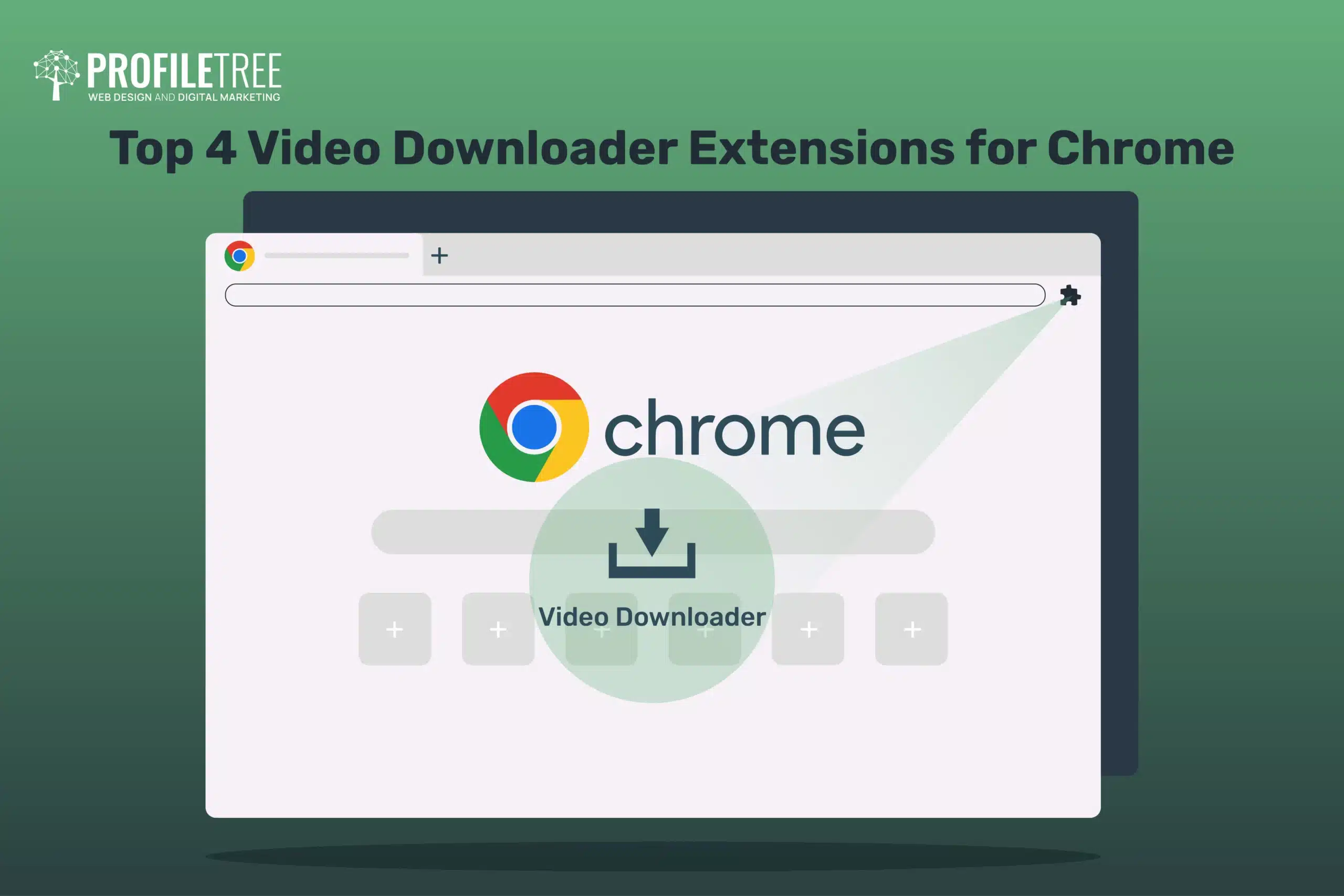 This Chrome Web Store itself is supported by some browsers as well, such as Brave, Microsoft Edge, and Opera. This means that all Chrome extensions can be installed and used on these browsers, too.
In a previous article, we demonstrated how you can install, disable, and remove Chrome extensions. Today, we are going to dig deeper and explore some of the best video downloader extensions for Chrome. So, let's hop into it.
1. Video DownloadHelper
Our first video downloader extension is called Video DownloadHelper, or DownloadHelper for short. DownloadHelper is perfect for downloading videos and is generally one of the most famous and reliable extensions out there. It can easily detect video playing from other websites and quickly see any video playing on a website you visited and make it downloadable.
This extension is really great when it comes to maintaining the quality of the videos you are downloading. DownloadHelper allows you to download videos with the quality of the original source, and it does support 1080p resolutions. However, there seems to be a slight delay when downloading multiple videos. But other than that, the extension is just great.
DownloadHelper can be installed and used on Chrome, Firefox and Microsoft Edge; You can find all three versions on the website to download for free. It also shows how updated that version is with the latest release date written under each version. For Chrome, DownloadHelper was last updated on 24 August 2023. Compared with the time this article is being written, 27 August 2023, the Chrome extension version is pretty updated.
Additionally, DownloadHelper supports numerous video sites, all of which are listed on 12 pages, which you can access from the video sites page on top of the website's homepage. These undoubtedly include the most famous video streaming websites: YouTube, Daily Motion, Facebook, Vimeo, Stream Cloud, PutLocker, Udemy, and Twitter as well. You can even use DownloadHelper to download videos from Netflix.
DownloadHelper Premium Version
DownloadHelper offers a free version and a premium one. While you can actually do pretty well with a free account, the premium plan does provide some extra features that might be good to pay for. You can pay for DownloadHelper in US Dollars or Euros.
One of DownloadHelper's premium features, for instance, has to do with downloading HTTP Live Streaming or HLS videos. Well, it is available in the free version, but you are only able to download one live-streaming video every couple of hours. Yet, if you use the premium plan, there will be no restrictions whatsoever on HLS download.
With the premium plan as well, the downloaded videos will not have the DownloadHelper QR code, which usually appears at the top-left corner of the videos. You will also be able to convert any videos you download to MP3 audio files.
The premium version also offers support with any issues you may encounter while downloading videos—the support available for the free version is basically a forum on Google Groups. If you have any concerns, you will need to write them in a post on the forum and wait until someone replies to you.
How to Download and Activate DownloadHelper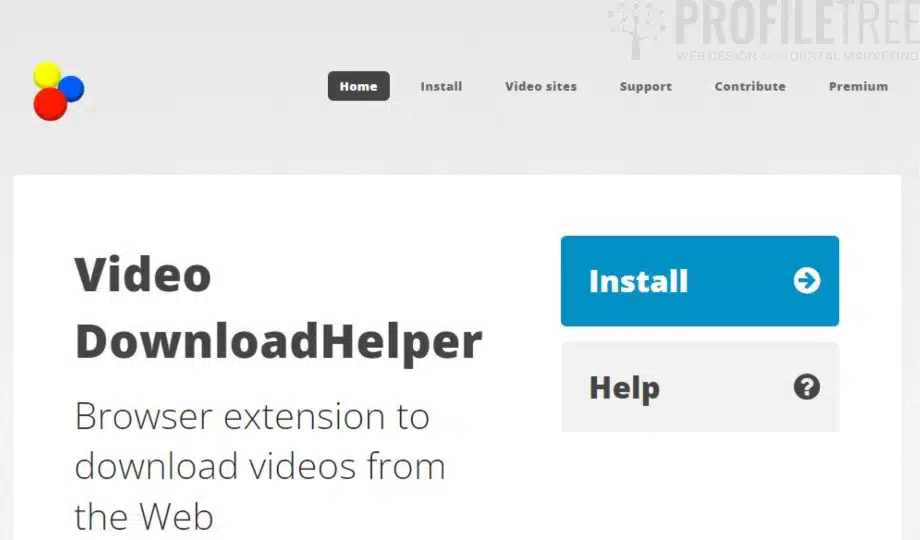 DownloadHelper is available on the Chrome Web Store. It was downloaded over two million times and received a rating of 4.4 out of 5 from around 18 thousand users, which shows how popular and efficient this extension is. It has also got the Featured badge, which means you can trust the extension.
All you have to do to use DownloadHelper is just click Add to Chrome, and a tiny file will be downloaded and installed automatically. You can pin the extension to the toolbar to easily access it.
If you want to change the settings of the extension, just click the Extensions icon on the toolbar, that one that looks like a puzzle piece, and a list of all your extensions will appear. Click Manage Extensions at the bottom, and that will take you to the extensions page where DownloadHelper will be listed. You can either turn it off from the on/off switch or click Remove if you are not satisfied with it anymore.
2. Video Downloader Unlimited
Our second recommendation is the Video Downloader Unlimited. This extension lets you download videos from several websites online. Besides, you can convert them to your preferred format, including MP4, webm, OGG, or mpeg. Video Downloader Unlimited is perfect for downloading multiple videos because it does not consume the computer's disk space.
Apart from a teeny-tiny delay when loading multiple videos simultaneously, Video Downloader Unlimited can quickly detect videos from different websites. You can also use it to download HLS videos. It supports resolutions of 720p and 1080p.
Video Downloader Unlimited is one of the Featured extensions on the Chrome Web Store. It has a 4.1 out of 5 rating as of August 2023 and was downloaded by over 700,000 users worldwide. You only need to add this extension to Chrome to start using it and make sure you pin it to the toolbar to enable easy access.
3. Video Downloader Professional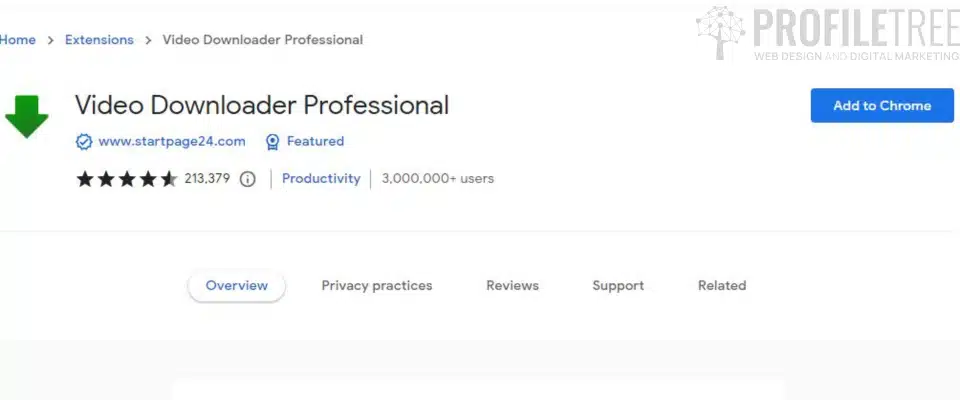 The third extension we have for today is the Video Downloader Professional. It is already a program that is available for download on Windows and macOS, and it has its own extension version on Chrome as well. Video Downloader Professional is quite a popular extension as it is used by three million users worldwide and has a 4.5 out of 5 rating. And yes, it is Featured.
Like the other video downloaders we demonstrated earlier, Video Downloader Professional can detect and download videos running on any website. You can download them in whatever resolution they are found in. You can also play your downloaded videos on Google Chromecast.
Once you have installed the extension and pinned it to your toolbar, you can start downloading videos right away. You can also add whatever ones you downloaded to your video list to play for later. Video Downloader Professional was last updated in April 2023.
4. Video Downloader CocoCut

So, Video Downloader CocoCut, not Coconut, is another popular extension we recommend you use if you want to download videos running on any website.
Used by over 900,000 users and with a 4.8 out of 5 rating, Video Downloader CocoCut supports a really wide range of video streaming websites. It can detect files with many forms, from MP4, FLV, and hlv to webm, mov, and mkv. It can also download HLS videos.
In addition to that, Video Downloader CocoCut can detect and download audio files with wma, wav, m4a, ogg, ogv, or acc formats. It is free to use; There is no premium plan, nor does it require registration to use it. Like with all other extensions, it is easy to add this one to Chrome, manage, disable, or remove.
There are so many other video downloader extension options on the Chrome Web Store. Yet, you need to be careful with the ones you decide to use. Always make sure you check the number of downloads, ratings, and reviews to learn from others' experiences. Also, checking whether or not the video downloader extensions are Featured by the Chrome Web Store can help you choose some and eliminate others.