Social media has taken over the marketing world. From veteran platforms like Facebook and Instagram, to up and coming networks such as TikTok, social media is a fantastic market for all brands to boost their reach and gain new customers.
So, what makes social media video content better than anything else?
Video is insanely popular and has a unique ability to capture audiences and create relationships between consumers and brands. In fact, studies show that over 50% of people watch videos online daily, and video generates up to 1200% more shares than images and text combined.
Here, we discuss what makes video so powerful, and how you can harness it for your own marketing strategy.
Why is Video so Powerful?
Video content has the ability to capture an audience's attention better than any other media or post. It allows consumers to be a bit lazy and not have to read a text post, and it can show off the effectiveness of a product better than images alone.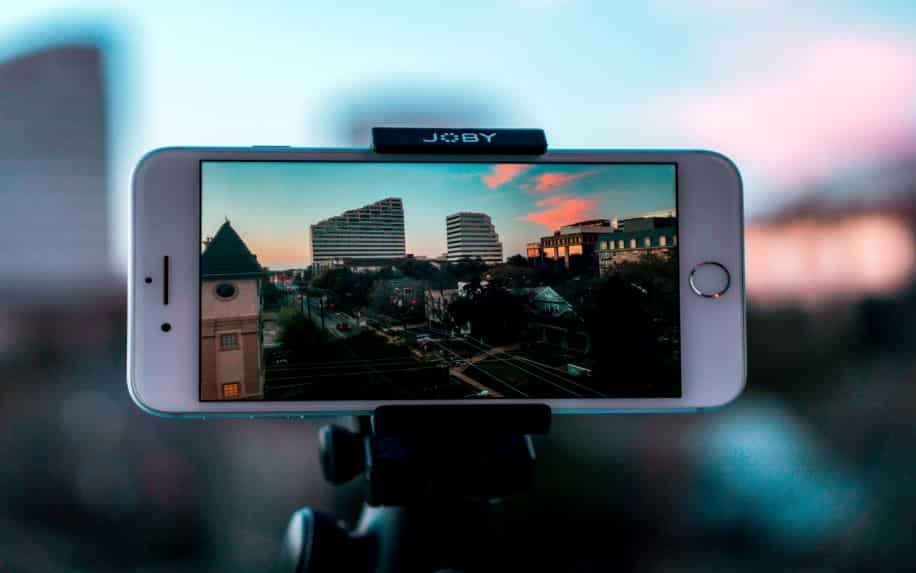 For any business, video content is powerful because it can bring in new customers, allow you to be authentic and trustworthy with your audience, and it doesn't break the bank. Here's a deeper look into what makes video content so supreme.
Reaching New Audiences
With new generations comes new trends, and social media video is no exception.
Generation Z makes up over 40% of all consumers online, and they don't react to the traditional marketing channels that we're used to. Instead, they prefer to get their information from social media channels.
This makes video a great way to reach the new generation of consumers. In fact, the average generation Z consumer spent over 3 hours per day watching videos online in 2019!
If you're working to grab the attention of this audience, video is an amazing way to accomplish it.
Unbeatable ROI
Social media video provides amazing ROI, which is a huge reason why marketers are drawn to it.
Social media ROI is the return on investment that you can expect to make from the effort you spend on social media marketing. By measuring ROI, you can determine how much value you are getting from your efforts, and how much value you are providing your audience.
A majority of customers say videos help them to make buying decisions and nearly 100% of businesses report gaining new customers thanks to videos.
These percentages continue to grow as we become better at creating video content and reaching our target audiences.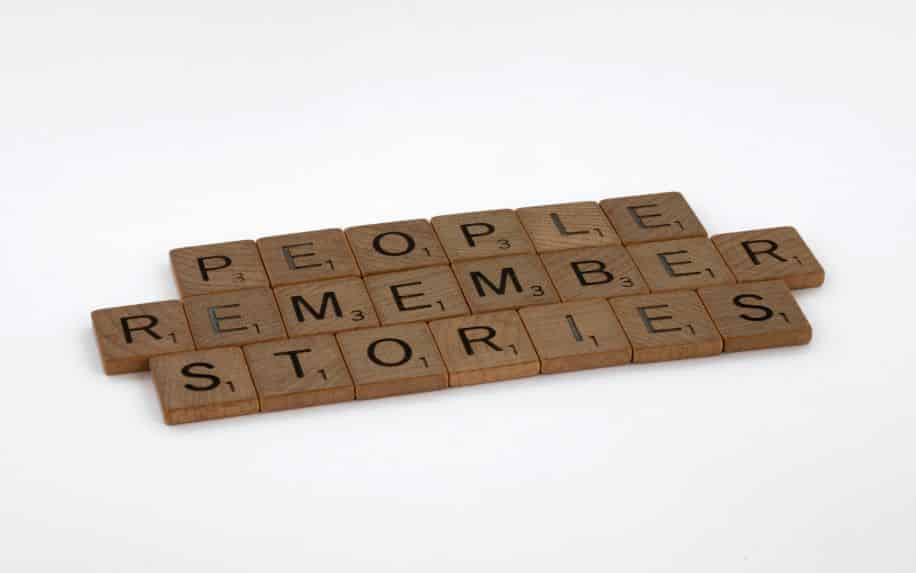 Tell Your Story
Social media video gives brands the opportunity to tell their story, and encourage their audience to check out and buy their products too.
Telling your story can help to build an emotional connection with your audience and allow your personality to shine through in your content. When you create an emotional connection, it can have beneficial effects on your customers, and prompt them to spend more time on your page, engage with your content, and become more loyal to your brand.
Build Trust & Loyalty
Video marketing gives brands the unique power to define their voice to their audience.
By using social media video as part of your strategy, you can show your customers who you are, what your goals are, and what you believe in. By providing this narrative to your audience, your brand will come off as more genuine and less corporate.
This is a great opportunity to show the more human side of your company and allow your audience to feel a personal connection with your brand.
Coming off authentically can help you to build trust with your audience. When your audience has trust in your brand, they are more likely to choose your products or services over your competitors'.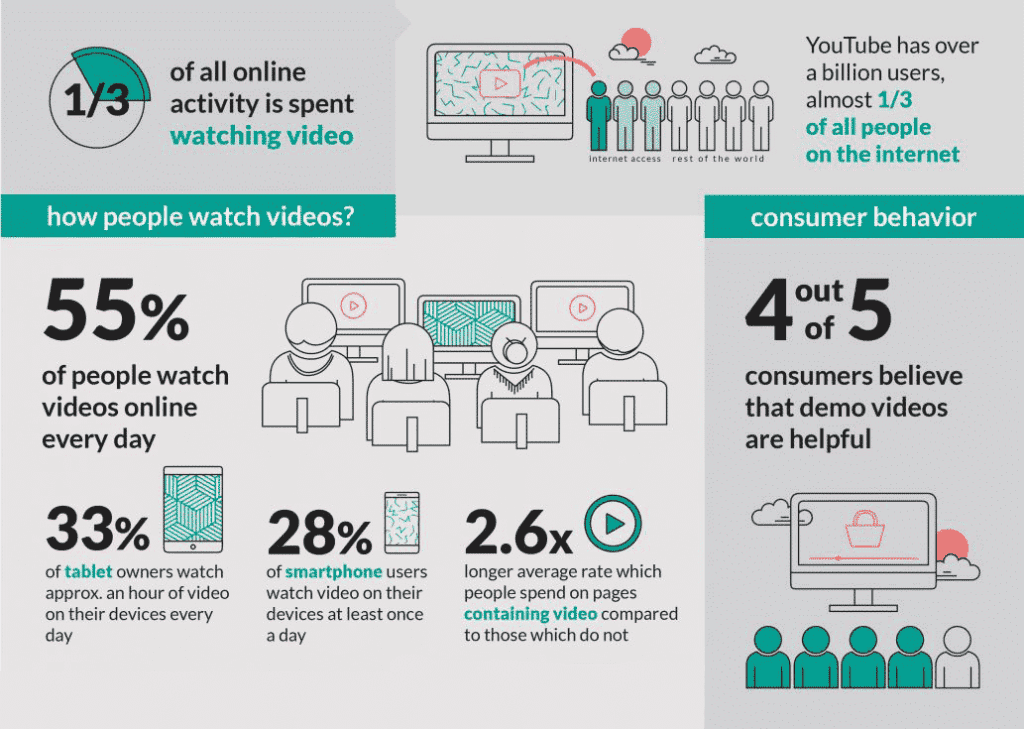 No Large Budget Needed
You may think that in order to create great video content that you need to hire a professional production team, but that's not the case!
In fact, research has found that consumers prefer more authentic, lower quality video content over high-production commercial content.
You and your team can easily make video content that will capture your audience in-house! All you need is your iPhone or Android to record, some basic editing software, and an idea.
No matter how you create it, social media video content is so powerful that as long as you're producing it, you can't go wrong!
Get Viewers into Your Marketing Funnel
Social media video advertisements are a great way to get consumers into your funnel. When you create a video ad on social media, get your audience's attention by addressing a core problem that they face, and then hint at how you can help them solve it.
To get your audience into your marketing and sales funnel, let them know they could learn how to solve their biggest issues by signing up for your mailing list, attending a webinar, or by contacting your business. This tactic is extremely effective, especially for B2B service type businesses.
Besides organic social marketing, video content is a great thing to use in ads in general. Videos capture the attention of the audience better than images or text, so make sure to include it in your ad campaign as well as your organic social strategy!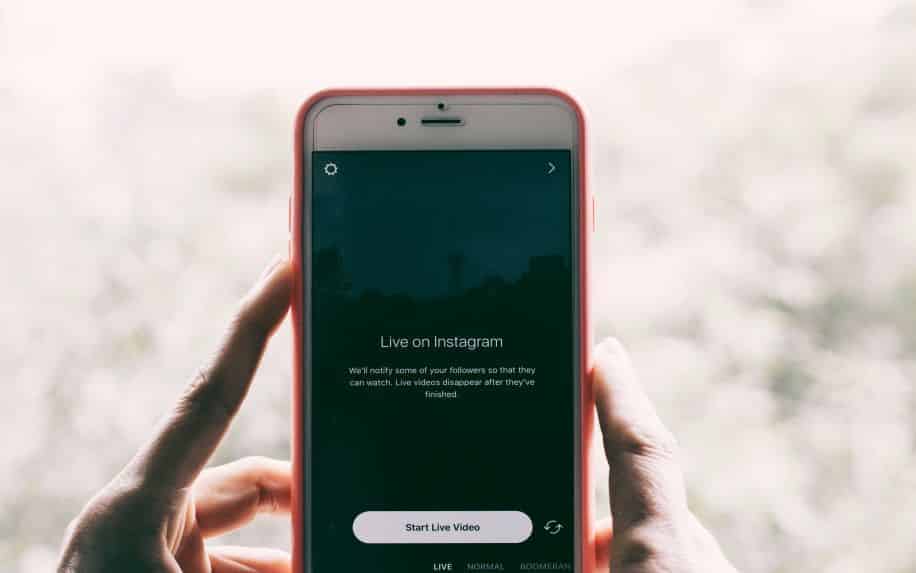 What Kind of Videos are Effective?
Every brand has a different tone of voice, and different types of video content reflect this. Some videos show off the professionalism of a company, while others show authenticity.
No matter which type of video best suits your brand, these 4 types all have the power to engage your audience.
1. Live Videos
Live videos have become growingly popular on social networks such as Facebook, Instagram and TikTok.
Going live on social media allows brands to promote events, share special announcements, host Q&A sessions, and more. These videos can reach large audiences and Facebook Lives can be shared even after the live stream has ended.
Similar to creating in-house social media video content, live videos can help boost your brand's authenticity and build trust between you and your audience.
2. Events
Companies invest large amounts of effort, time, and money into hosting live events. However, there is often only a limited amount of seats available for their audience to attend them.
For this reason, many brands are now releasing videos for their audience who could not attend the event. These videos help keep your audience up-to-date on your brand, and also show them exactly what they missed out on by not being at your event in person.
Event videos can showcase product launches, industry conferences, and even office parties.
3. Testimonials
Customer reviews can play a huge role in a customer's buying decision, which makes testimonial videos a great way to encourage your audience to make a purchase.
By creating authentic videos of happy customers reviewing your products, brands can effectively increase their conversion rates. In addition, posting honest reviews from real people will help to create more trust in your brand.
4. Brand Videos
Brand videos are the most common to see in social media campaigns because they are very effective.
In contrast to other video ideas we've discussed, brand videos are made to be commercial. They are usually high-quality and put the most emphasis on selling your product or service to the consumer.
The best brand videos are short, to the point, and entertaining. Think of that funny commercial that gets stuck in your head, and try to recreate that feeling. Brand videos are great at catching a customer's attention, and holding onto it until they just have to scratch the itch and check out your page or website.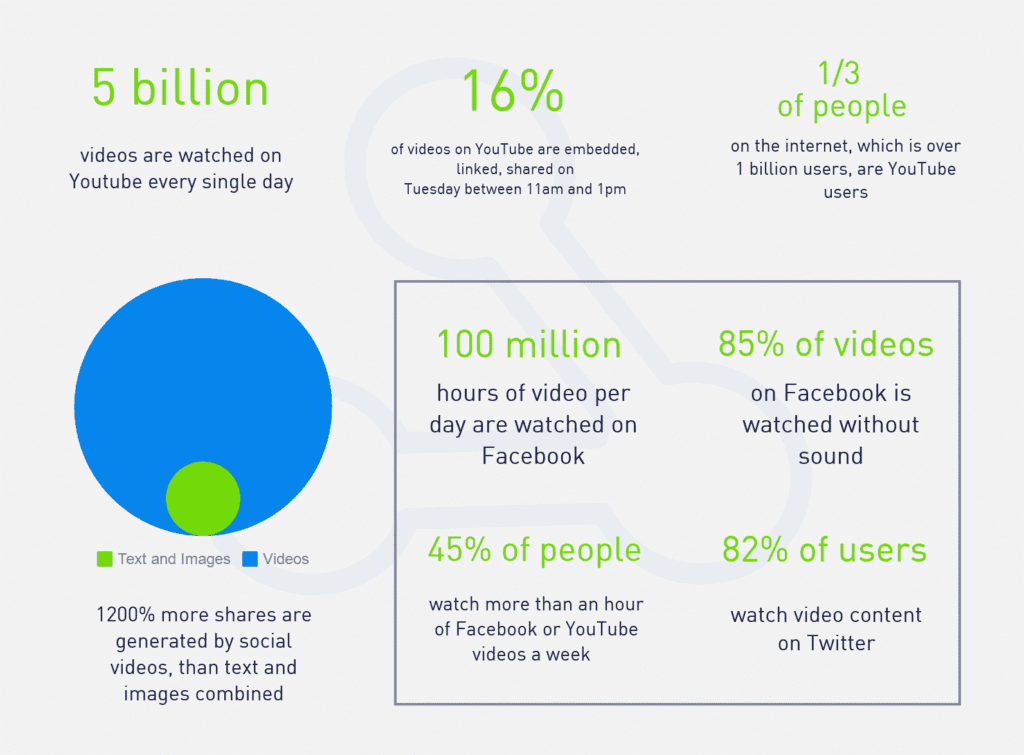 How to Create Great Social Media Video Content
Even though creating video content is something you should dedicate time and effort to, it doesn't have to be a monumental task.
As long as you set clear goals, a message and have creative ideas, your video content has the potential to bring in great results for your brand. Here are 5 tips to get you started:
1. Focus on Your Message
With video content, it is easy to get lost in the creative process and lose sight of your brand's message. While there are many different opportunities with video content, making it easy for consumers to understand is key.
When you're creating branded content, it is very important to make sure your message is loud and clear for your audience. To do this, make your videos short, sweet, and to the point.
2. Strategise
After you've narrowed down your message, the next step is to create a strategy for your video content.
When coming up with your strategy, focus on the end goal and what your successful campaign will look like. What goals do you want to achieve? How will you measure success?
Once you've answered these questions, you can create a plan to achieve your goals. The most well-laid out your strategy is, the better your results will be.
3. Grab Your Audience's Attention
Like with any marketing strategy, there's nothing to gain if you can't capture your audience's attention!
Video content can be a great way to generate ROI, but it needs to be something your consumers watch and pay attention to. The average viewer on Facebook only watches a video for 10 seconds before continuing to scroll.
With this in mind, time is not on your side. So, make your social media video content quick, simple, and engaging.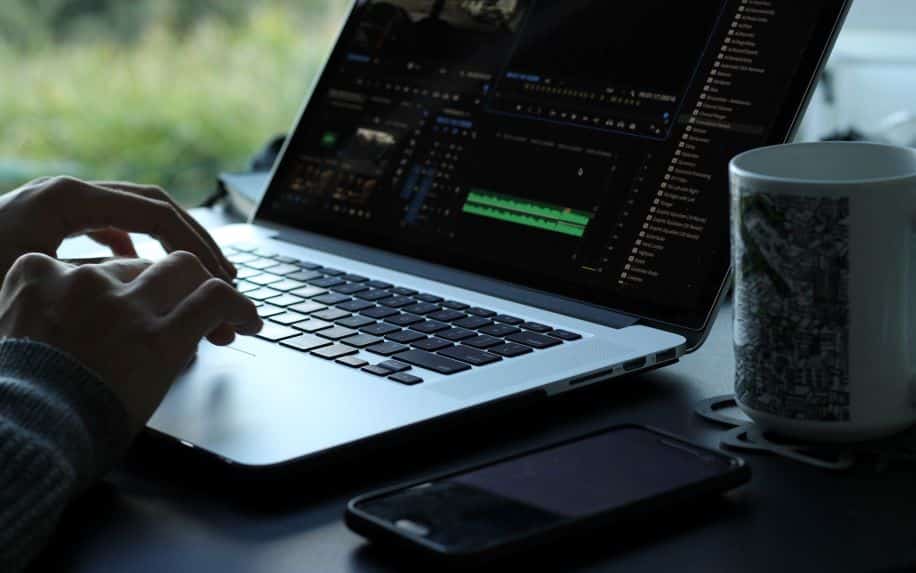 4. Use Good Audio
While many consumers prefer to watch videos that are authentic and filmed in-house, it is still important to make sure your videos are high quality. Audio is an aspect of this that is easy to overlook.
Although mobile devices and phones today often have great camera capabilities, sometimes the built-in microphones just don't cut it. If you aren't careful with the audio quality, the sound can be muffled, echoey, too loud or soft, and simply not enjoyable to listen to.
To avoid this issue, it is worth it to consider using an external microphone and editing software to make sure your audio is just right. This simple fix can save you time and heartbreak in the long run.
5. Add Subtitles
Even though sound is incredibly important, your audience should also be able to understand your social media video content without audio.
Data shows that 85% of Facebook videos are watched without sound. Many people come across videos while on public transport, in class, or even while taking a break at work. In these situations, they won't have their volume up, but still need to understand what your message is.
In addition to those scenarios, having subtitles and infographics in your video can help make your content more accessible to people who are hard of hearing or deaf.
There are many different softwares available that can help you add subtitles to your videos. Many editing applications come with it pre-installed, and apps such as TikTok even offer to do the subtitling for you!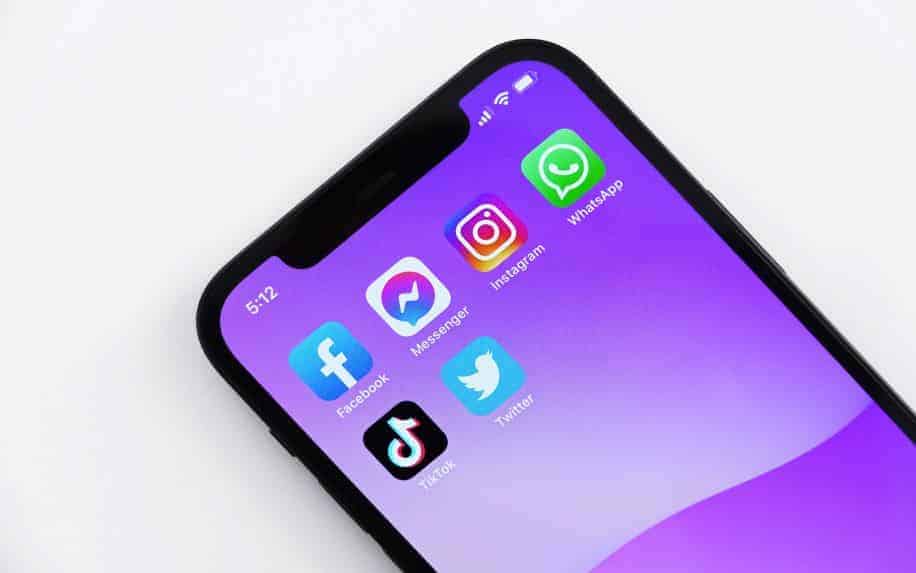 6. Optimise Your Content for Each Platform
Depending on where you're posting your videos, each platform has different requirements and optimal lengths. Make sure to pay attention to this so your video can perform well on the platform you choose.
On YouTube, the ideal length for a video is two minutes. Videos around two minutes long are shown to get the most interaction from audiences. On the other hand, videos on Twitter should be closer to 45 seconds long, to maintain the network's tone of short, quick information.
For Instagram and Facebook videos, it can be more complicated to find the ideal length. This is because both networks allow users to post more than one video type: posts, stories, and lives. Generally, unless the video is a live stream, the best lengths are 1 minute on Facebook and 30 seconds on Instagram.
No matter which social media platform you are uploading to, you should always upload your video directly to the website. Websites will always prefer their videos over embedded links to other sites, such as YouTube.
Similarly, always make sure your videos include a clear call to action for your audience. This is what brings your audience to your site and encourages them to make a purchase, so it is good to provide them with a link to your website. By including a call to action, you increase the ROI of your video content and get your audience into your marketing funnel.
Capture the Power of Social Media Video
Social media video content has taken the networks by storm. Today, everyone from big Fortune 500 companies to your grandparents are uploading videos to social media.
Through the power of video, you can reach new audiences and build greater trust with your consumers, and you don't even need a fancy studio to do it!
To improve your social media strategy, contact ProfileTree today.