Budgeting isn't exclusive for businesses. A personal budget is very underrated and can be equally important. Just as how uncalculated expenses can put pressure on a business, it can do worse to your personal life. Here's a familiar scenario: You get your paycheck and you decide to take it slow this time and make it last the whole month. Not two weeks pass until you decide to try again next month because this one is already ruined. How many times has that happened to you? Without setting a budget you open the door for constant anxiety and disappointment in the end. Keeping track of your finances can be a pain at first, but budgeting software made it easier than ever.
How to Set Up a Budget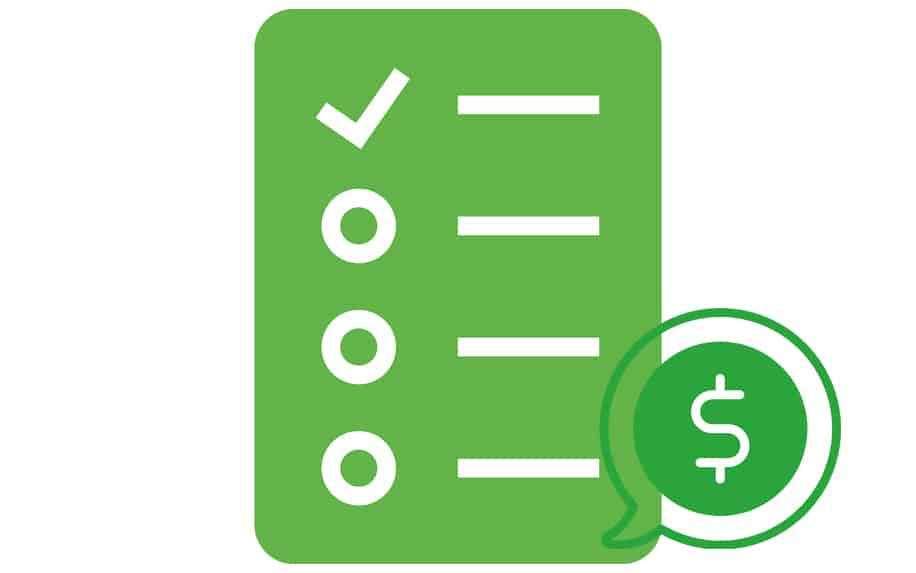 Step One: When?
The first step is to establish a time frame for your budget. This is basically to know when the money comes in and how long it's expected to last. The standard is monthly based, but for small businesses, it can be quarterly or even yearly.
Step Two: What?
Why are you doing this? Write down what you expect from the budgeting process. Piling your expenses under bigger categories makes it easier to focus on what's important and what's not. For example:
Cover all living expenses
Pay all debts on monthly basis
Allowance for weekend entertainment
Step Three: How Much?
The next step is to calculate how much is spent in every category in the time frame you set. You can blow up every field into sub-categories like rent and electricity under living expenses, and so on.
Step Four: Where?
Now you have all you need to start an effective budget. All that's left is figuring out how to document your budget. There are many ways to keep track of your spending. Some people prefer the old fashioned way, pen and paper. This can only work for highly disciplined people and there's always a risk of losing your documents. Then there's always a simple spreadsheet software. The downside of programs like Excel is that you need to assign a time of day to sit down and write everything, not in real time. There are plenty of tutorials online on
How to Create a Budget Spreadsheet
. The most efficient way, however, is installing a budgeting software.
What Is Budgeting Software?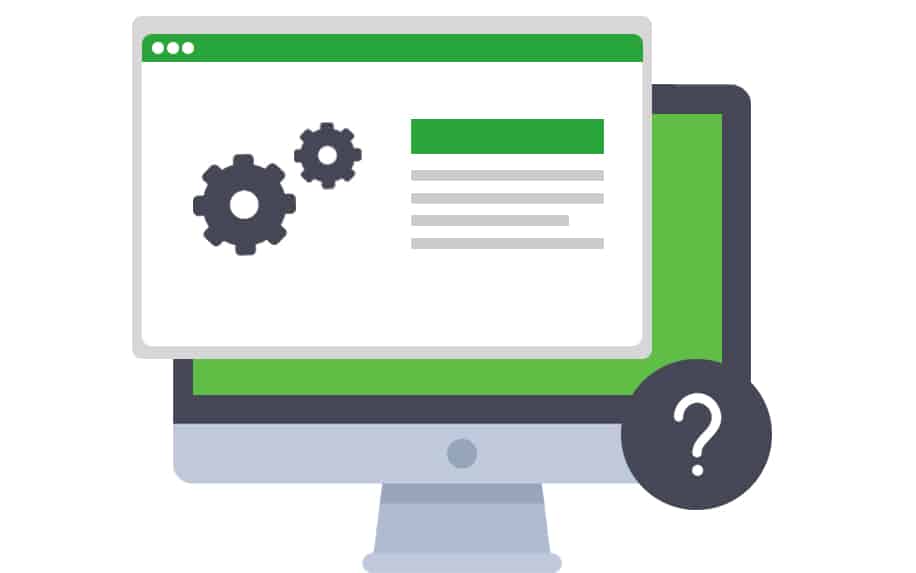 It's sort of like a personal assistant responsible for keeping track of all your finances and transactions. There is countless budgeting software available on the Internet. Some are free, some are paid, some are free with paid features. It all depends on what the program has to offer you. There are different layouts and buttons, but in the end, they promise the same thing: to keep track of your spending, income and savings.
Home Budgeting Software
There are plenty of programs available that are simple enough for personal budgeting. However, not all are available for free. It all depends on what you need from the app and how tightly you want to monitor your spending. Here are examples for the best free and best-paid budgeting software in the market, with their pros and cons:
Microsoft Money Plus Sunset Deluxe
It is completely free software developed by Microsoft in order to replace all older versions of Money Plus. It's a very handy tool if your PC is running Windows. Although, the new software is free, there are some setbacks to it. The Major problem with it is how it no longer supports transactions download or any online features for that matter. What it can do however is basically everything else, that includes:
Transaction scheduling to help keep track of timed expenses like rent or bills.
Manually but easily enter your financial dealings.
View and print cash flow reports and statistics. This includes tax reports.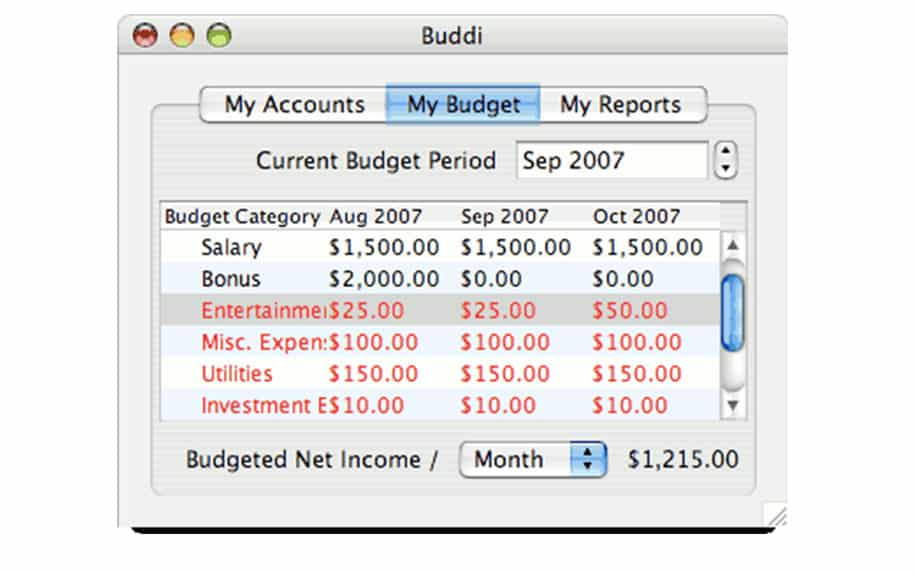 If simplicity is what you're looking for, then Buddi is your buddy. Because of its simple layout and limited features, it's become popular among home budgeters. It's as simple as typing in your transactions and letting it calculate your earning, spending and savings. Furthermore, Buddi can offer you reports at the end of each month. Basically, it has all the main features you'll need if you don't have diverse expenses each month.
Budgeting Spreadsheet Templates
You can always go back to basics with Excel or any spreadsheet software in general. There's a reason why some small businesses until now still use spreadsheets because they simply work. The hassle with creating a spreadsheet budget is with all the formulas and calculations. That's why there are some templates available for free on the Internet that can be used to skip this headache.
Top Paid
If you like to keep a tight ship when it comes to your finances, then you should consider a paid version. Mainly, the paid apps have much more features, most importantly, real-time transaction support and online transaction importing.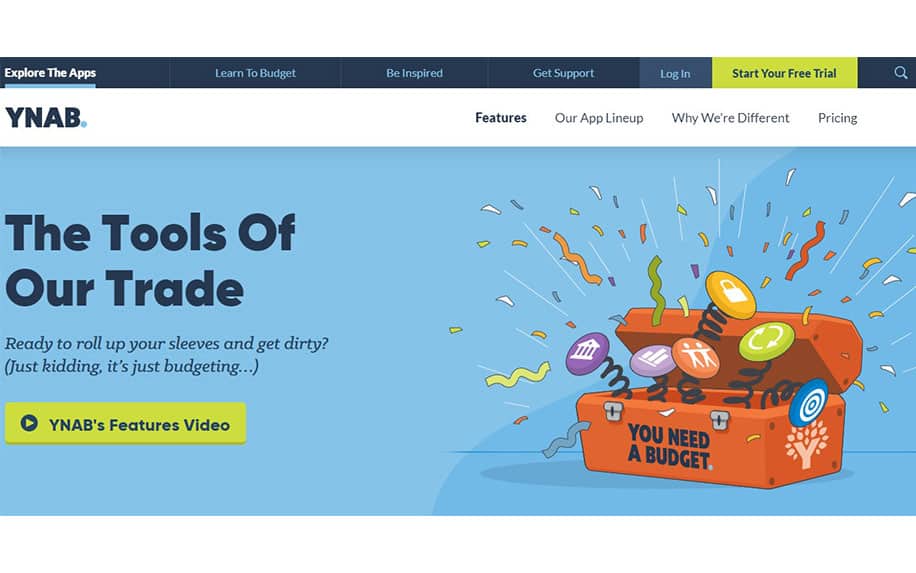 You can try YNAB for free for 34 days, then you'll need to buy the full version for  $4.17 a month. This budgeting software has a wide range of features that include:
Syncing support to many banks in the United States.
Syncing to Android and iPhone which allows real-time transaction monitoring.
Dept tracking and online payment if available.
Setting goals and financial planning.
Reports to be viewed and printed at any point.
Supports nearly all operating systems.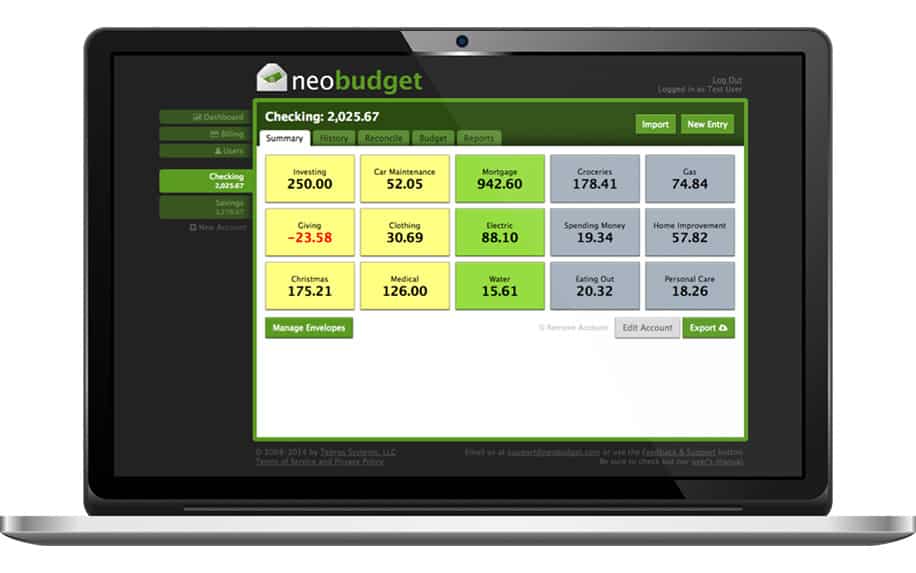 NeoBudget is an envelope based budgeting software. This basically means partitioning your transactions into individual virtual envelopes that you are allowed to spend from. It's a creative attractive way of financial management. A free account isn't limited by time but it allows for only one user with only one envelope. In order to unlock the full potential of NeoBudget you'll have to pay $4.95 per month or $49.95 per year. Main features are:
Fully online, so your data won't get lost.
Syncs to phone to allow real-time tracking.
Allows multiple users per account. This allows the whole household to share an account.
Sleek design, allowing drag and drop for ease of use.
Home Budgeting Advice
Getting on top of your spending is far from impossible. However, it can be a pain to actually take the initiative. for that reason, once you start doing it, it's best to not stop. You'd be surprised by how much difference a simple thing like logging your spending could do to your bank account. When it comes to spending money it's better to have a system and reduce the human factor as much as possible. Budgeting software can be the artificial discipline you need, as well as save time and effort.