Current Digital Agency Openings
We're hiring. If you fancy an exciting new challenge, let us know!
Do check out our current or most recent digital agency career vacancies on this page. We enjoy working with ambitious team players who seek to be experts in their space and care about their clients. If this sounds like you might fit the bill – then we would be delighted to hear from you.
We have a range of departments – from digital marketing, website design and development, content marketing and SEO, video creation and video marketing, as well as support services such as project management and client services.  Do you think you would fit into one of these? As of 1st May 2023 we have no open positions, but do expect new opportunities to be available soon.
Even if you don't find a suitable vacancy at our web design agency, you can still send your CV to hr@profiletree.com
Recent Agency Vacancies:
Account Manager
We're looking for an experienced Account Manager or Account Supervisor to join our talented team at ProfileTree. Work within a fast-paced, digital marketing business to help retain and grow the agency's key accounts.
View Account Manager Job Role
Client Services Representative
We're looking for a dedicated Client Services Representative to join our talented team at ProfileTree. Work within a prominent digital marketing business and handle a wide range of client queries and needs.
View Client Services Representative Job Role
Content Writer
ProfileTree is seeking to recruit a talented content writer to join our team of digital marketing professionals. Work for a fast-paced digital marketing agency and create exciting and engaging content on behalf of our clients.
View Content Writer Job Role
Project Manager
We're looking for an experienced Project Manager to join our talented team at ProfileTree. Work within a competitive digital marketing business, managing project lifecycles from the initial implementation phase, right through to the delivery phase.
View Project Manager Job Role
Shopify Developer
We are seeking a talented Shopify Developer to join our team at ProfileTree. Work for a prominent digital marketing agency and help clients compete within the online market by creating fully functional and appealing ecommerce websites on Shopify.
View Shopify Developer Job Role
We are seeking to hire a talented Social Media Expert to work within our award-winning digital marketing agency. Your role will involve managing social media accounts, creating engaging posts and delivering successful social media campaigns.
View Social Media Expert Job Role
UI-UX Designer
We're looking for an experienced UX-UI Designer to join our talented team at ProfileTree. Work within a prominent digital marketing company to create bespoke websites with excellent user functionality.
View UI-UX Designer Job Role
Perks & Benefits
Reasons to Work at ProfileTree Web Design and Digital Marketing Agency:
Hybrid Work Environment
We're a close group of talented people who enjoy working together in person and virtually.
Inspiring Work
Every day offers the opportunity to create something amazing. New challenges guaranteed!
Professional Development
We foster career path growth and support continued education to keep our team at the cutting edge.
Unlimited Opportunities
Your career with our digital agency is only limited by your own hunger and potential.
Be an Expert
We provide opportunities for you to become the leading expert in your field.
Helping SME's Grow
We deliver incredible digital services that result in major impacts for our clients.


Placements & Internships
Looking for an internship?
Are you an aspiring web designer/digital marketer or project manager? Well look no further, send us your details and upload a CV. We place a range and number of students every year to help develop their skills, as well as hoping to connect with future talent! It is an excellent opportunity to be part of a team delivering real project and learn incredibly valuable skills that will help you stand out when you are seeking a full time role after your study.
If you are seeking a placement – why not connect. We look forward to hearing from you.
Ready to grow online?
Follow us on your favourite social media platforms
Working at ProfileTree Digital Agency
The Benefits for You
We have an incredibly friendly, helpful team of digital experts on hand to help guide you on your career ladder.
We provide unlimited opportunities for growth and development within the business
You will work directly with clients, helping them create amazing websites, and digital content or understand how the internet works.
You will learn new things every day by being exposed to a fast-growing team aiming to deliver special projects for our clients.
You have the opportunity to become the expert in your field, we are always seeking individuals who want to lead.
We will challenge you to be the best you can be from practical experience, coaching and on the job development.
The Interview Process
We review your application and any details supplied to create a short list of candidates.
If successful we reach out to confirm the next stage which maybe a test or interview.
We book a time and day for an initial zoom interview that works for everyone.
We will review our notes from the interview and grade the application.
We revert back with a decision or possibly a follow-up interview to go into much more detail and answer more questions you may have.
We let you know how the interview went and if we are all lucky, we can move to make a formal job offer.
You get started and help us make a real difference for our digital agency clients. The start of an exciting career in ProfileTree.
Digital News & Insights
Our Digital Agency Blog with expert tips and how-to guides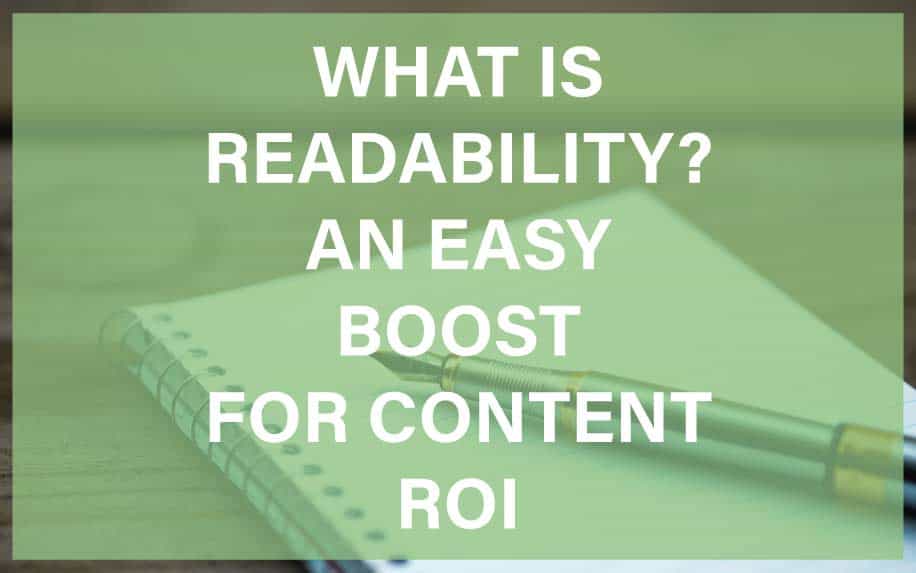 What is Readability? An Easy Boost for Content ROI
Most content marketers struggle to engage readers. Image credit: Scoop.it
Read Article